Deadline
September 30, 2023
Enter Now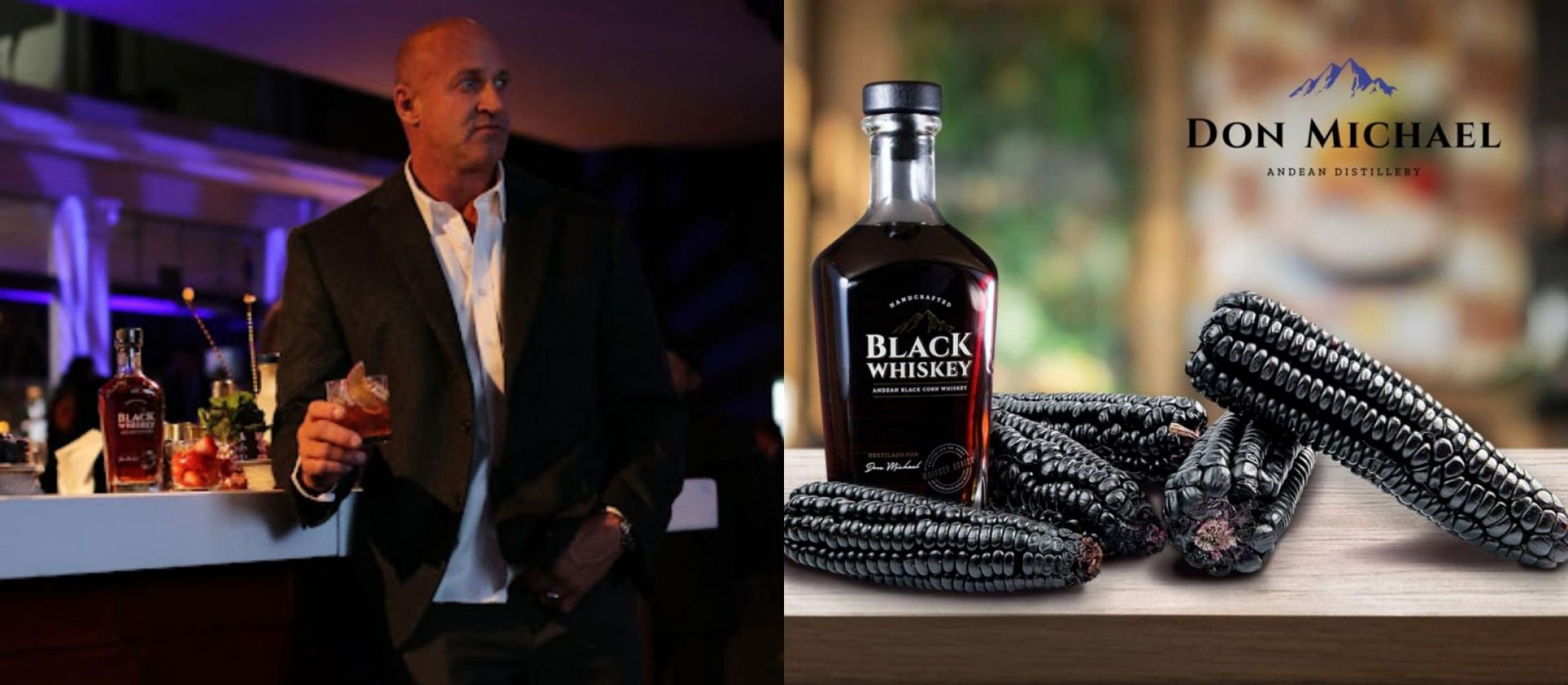 12 Questions With Michael Kuryla, Business Owner at Don Michael SAC.
Learn about the Award-Winning Black Whiskey in the interview below.
Michael Kuryla, the owner of Don Michael Distillery, says, "I began by creating stills for myself and others." I even built a distillery for a client in the Peruvian jungle. Finally, my wife and I decided to make a bourbon-style whiskey from Andean Corn. We closed our construction company and focused solely on developing the recipe. "Five years later, Don Michael Distillery's Black Whiskey is world-renowned and is winning accolades globally."
Tell us a little bit about yourself. How did you get into the world of alcoholic beverages?
I started out by fabricating stills for myself and for others. I even built a distillery for a client in the jungle of Peru. In the end, my wife and I came up with the idea to use Andean Corn to make a bourbon-style whiskey. We shut down our construction company and dedicated ourselves full-time to working on the recipe. Five years later, Black Whiskey is world-renowned!
What was the inspiration behind the brand and each of the winning bottles (Black Whiskey, Andean Cream, Andean Vodka)?
The inspiration was "Andean Whiskey," the whole idea of using Andean corn to make a bourbon-style whiskey. Interestingly enough, about 53 varieties of corn originate in Peru, 60+ from Mexico, and only 12 from North America. These types of corn that are only grown in the Andes Mountains are very distinct and result in a special kind of whiskey. With that in mind, the branding just naturally carried over to Andean Cream and Andean Vodka.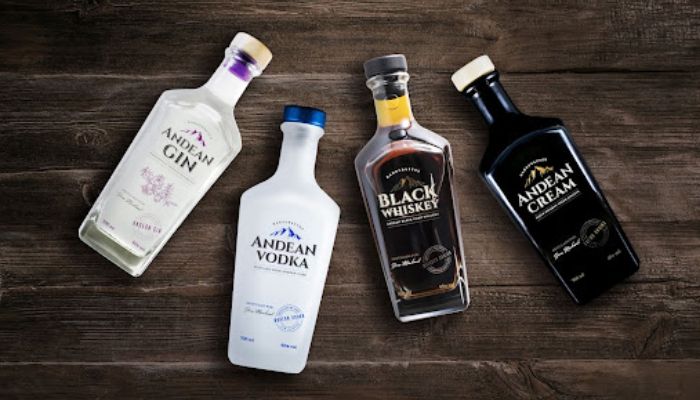 Don Michael Andean Distillery Spirits Range.
What does your typical day look like?
LOL, I wake up at 5 AM…..my wife wants to kill me. 5:30 AM workout with my wife; she still wants to kill me.
Things get better after that. We usually make it to the distillery early and stay late. My job has shifted from managing production and distilling to managing clients and customers and expanding markets……I miss the days of just being able to make whiskey.
How often are you firing up the stills, and how long does a batch take?
We have 5 stills……our main 6000 liters still is working full-time…..day and night. Depending on the availability of corn, we usually cook six 10,000-litre batches a month. Our other stills are now being used for gin, brandy, and some new products.
Are you using any new technology? If so, what is it?
As it turns out, Black Corn is different and distinct from other corn, we have tried regular corn, and the end product is nowhere near as good. On top of the corn, we have developed a unique bacteria profile that we add to the end of the fermentation, giving our whiskey an amazingly special flavor and aroma. But what else do we do differently?
Are you familiar with Lost Spirits or Cleveland Whiskey and accelerated aging techniques? What we have done is incorporate information from a number of different patents and another year of testing to create our own "reactor" that, in combination with regular barrel aging, turns our whiskey into something truly unique. I'm not just saying that. We run the before and after through a GC machine to compare levels of various indicators, furfural, for example, and our 3-4-year-old whiskey is comparable to a 12-year-old whiskey.
Sounds cool, but in the end, what matters is whether or not your target market loves your whiskey. I would say so, we have won more medals than I can count, including two triple golds, a double gold, and a bunch more.
What goes into developing a product?
A lot of hard work…..testing, tasting, and making sure you have something special. Every one of our products is great. I'm not just saying that. Our sales and market penetration speak for themselves. We will NEVER release a mediocre product just to make money. We do everything to the best of our ability. Yes, it costs a bit more, but in the end, it reflects who we are, and our products are amazing.
According to you, what makes a great spirit?
That's easy….one that I like to drink. People get hung up on price, brand, and social influences, and drink stuff they think they should. I drink what I like. I modeled the mash bill of our whiskey after wheat bourbons in the US because that is my preference. Our whiskey is 60% corn, 30% malted wheat, and 10% malted barley. Let me finish off by saying don't cheat…….we don't add any fake flavors or colors; everything we do is 100% by the book and done right.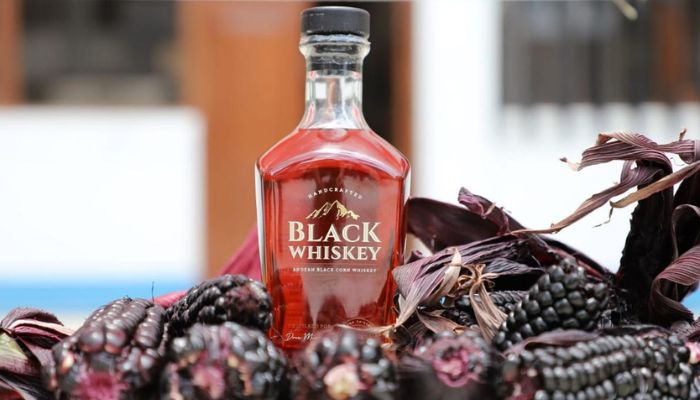 What have been your story's biggest challenges and achievements so far?
The biggest challenge has been staying strong for three-plus years, waiting on the whiskey to age to perfection. Years of hard work, cooking, fermenting, distilling, and filling hundreds and hundreds of barrels.
We finally had our first batch bottled and ready as money was running out, sales were fantastic, and then covid hit. It was rough. We managed, and in April this year, we sent our first container to the USA. Then in June, our second container went to Taiwan. We are now preparing a third container for the US and another shipment to Germany.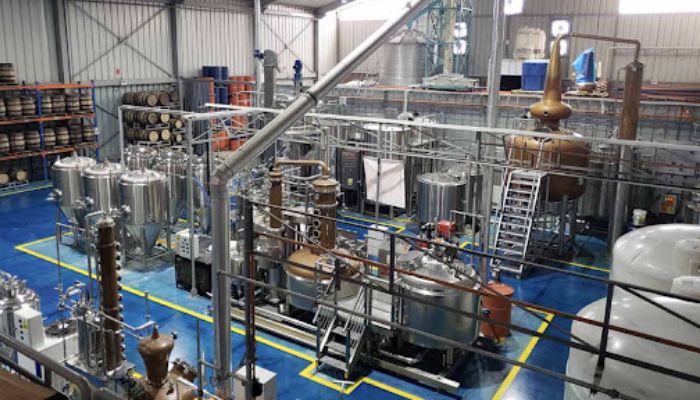 Don Michael's Black Whiskey Distillery
What are some of your challenges - from production to the retail shelf/bar back? And how did you solve these challenges?
The biggest challenge is getting customers to buy your product once it is placed.
I always talk about three key points, the first being presentation. Bottle, label, closure, what does the liquid in the bottle look like? Is it an appealing color? Is it perfectly clear? Everything that a consumer wants to see even if they don't realize it.
The next thing is price. Unfortunately, pricing positions your product. In our case, our target pricing is between $50-60. This price point gives an unspoken implication of quality without being priced out of a new buyer's typical price range.
Finally, the product itself. Once you have been impactful enough to present your product and a consumer buys a bottle, the product must be EXCELLENT.
A lot of hard work, sleepless nights…..and whiskeys have helped solve these challenges.
[[relatedPurchasesItems-39]]
Are you working on something new right now? Maybe a new product?
Always! We will be rolling out some single-barrel versions next year. We also have a bottle already designed for a Honey Whiskey.
According to you, what are some drinks trends we are set to see in the near future?
Whiskey, in general, is coming on strong all over the world, especially in the USA. People are really into trying new things, allocated bottles, barrel strength, and single-barrel versions. The whiskey market has become more dynamic and trendier.
And lastly, what have you been drinking lately?
Old Fashioneds mostly, but I have been cheating too!
4 oz Black Whiskey, 2 Oz Sprite, and a cherry! Not sure what it's called, but I will come up with a name and add it to the list of cocktails
Header image: Michael Kuryla
Interviewed by Aakriti Rawat, Beverage Trade Network