Deadline
September 30, 2023
Enter Now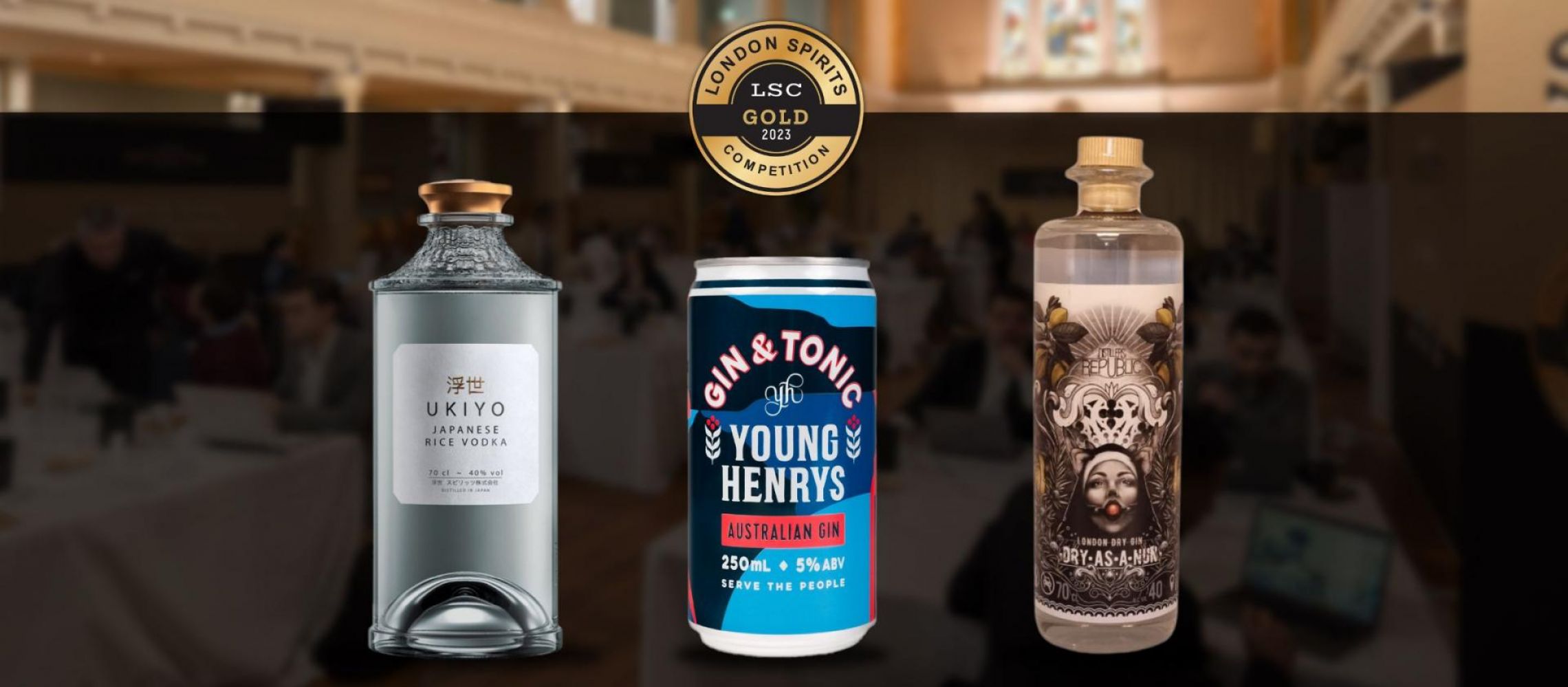 Best Spirits of the Year 2023 by Quality, Value & Packaging
The results of the 6th Edition of the London Spirits Competition are out!
Some of the country's top bartenders and spirits buyers gathered on March 22-23-24 at St Mary's Church in London's Marylebone, sniffing, swirling, and spitting their way through a vast array of gins, vodkas, and whiskies as well as a range of more esoteric spirits, as the judging of the London Spirits Competition was going on.
This is a competition where spirits are judged keeping end consumers in mind. Spirits are rated with three main criteria in mind: quality, value, and packaging.
There are medal winners, like Gold, Silver, and Bronze, and then there are title winners like Spirit of the Year, Distillery of the Year, Whiskey of the Year.. and so on.
Some of the most important titles are the pillar values of London Competitions:
1) Best Spirit by Quality:
97 points
Young Henrys Gin And Tonic
by Young Henrys Brewing and Distilling Company, Australia.
What the judges had to say :
A ready-to-drink beverage with a fragrant nose and incredible notes of grapefruit and pomegranate with a hint of bitterness.
Straight from the brand :
A refreshing mix of our award-winning Noble Cut Australian Gin, and signature tonic with hints of pink grapefruit and thyme. Distilled in Newtown, our new world gin boasts herbal notes from the Tasmanian-grown hops, alongside spicy juniper and pepper berries, with a zesty, lemon-myrtle finish.
Continuing to serve the people and our planet, Young Henrys promise 1% of all G&T revenue to sustainable projects (1% for the planet), made ready-to-drink in eco-friendly aluminum cans.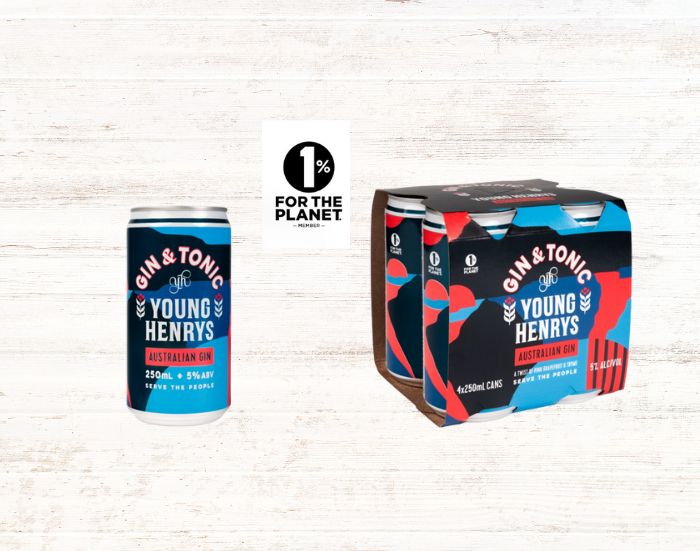 2) Best Spirit by Packaging:
96 points
Ukiyo Japanese Rice Vodka
by Kirker Greer Spirits, Japan.
What the judges had to say :
A Japanese vodka with floral notes of violet on the nose and flavors of grass and hints of chamomile.
Straight from the brand :
Our journey begins by first distilling a traditional Japanese rice awamori spirit. Mindful of 100 years of distilling heritage, we redistill this rice spirit in traditional pot stills to create a wonderfully pure and fragrant vodka. Like Japanese sake or shōchū, this Japanese vodka is ideal for sipping or pairing with food.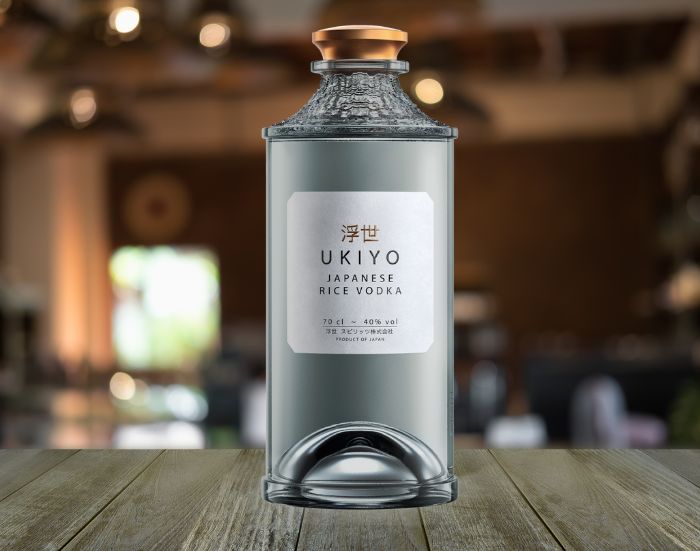 3) Best Spirit by Value:
95 points
Dry As A Nun by Distillers Republic, Latvia.
What the judges had to say :
A London dry-style gin with aromas and flavors of vanilla, lavender, anise, cardamon, and zest on the nose and palate with a rich mouth feel and complex finish.
Straight from the brand :
Dry as a Nun has a fresh Juniper Aroma. We use only natural ingredients - juniper berries, orange peels, coriander, and cardamom. This drink is very gentle, and since the taste is not too complicated, it can be enjoyed in every gin cocktail you can imagine.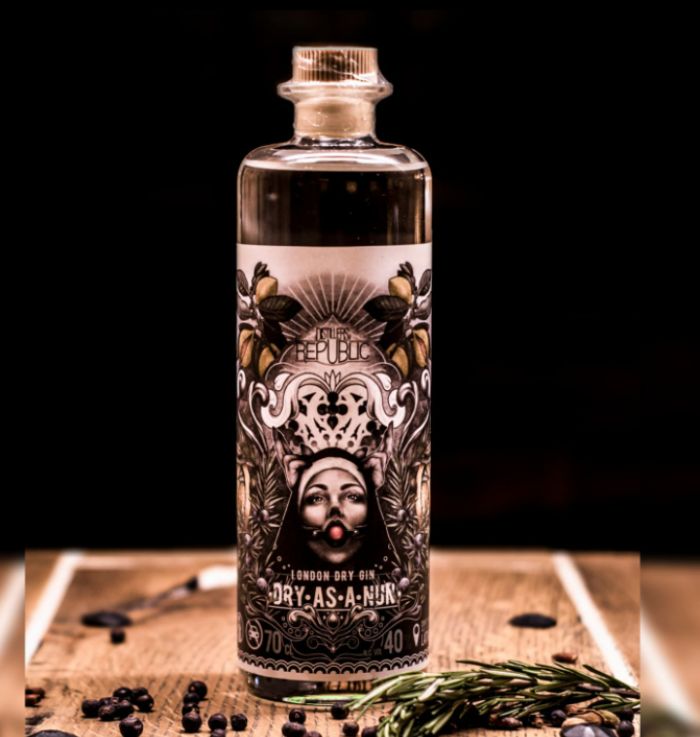 View all London Spirits Competition results here: Results 2023
Written by Stuti Khetan, Beverage Trade Network.