2023 Winners
London.
March 22, 23 & 24
Announced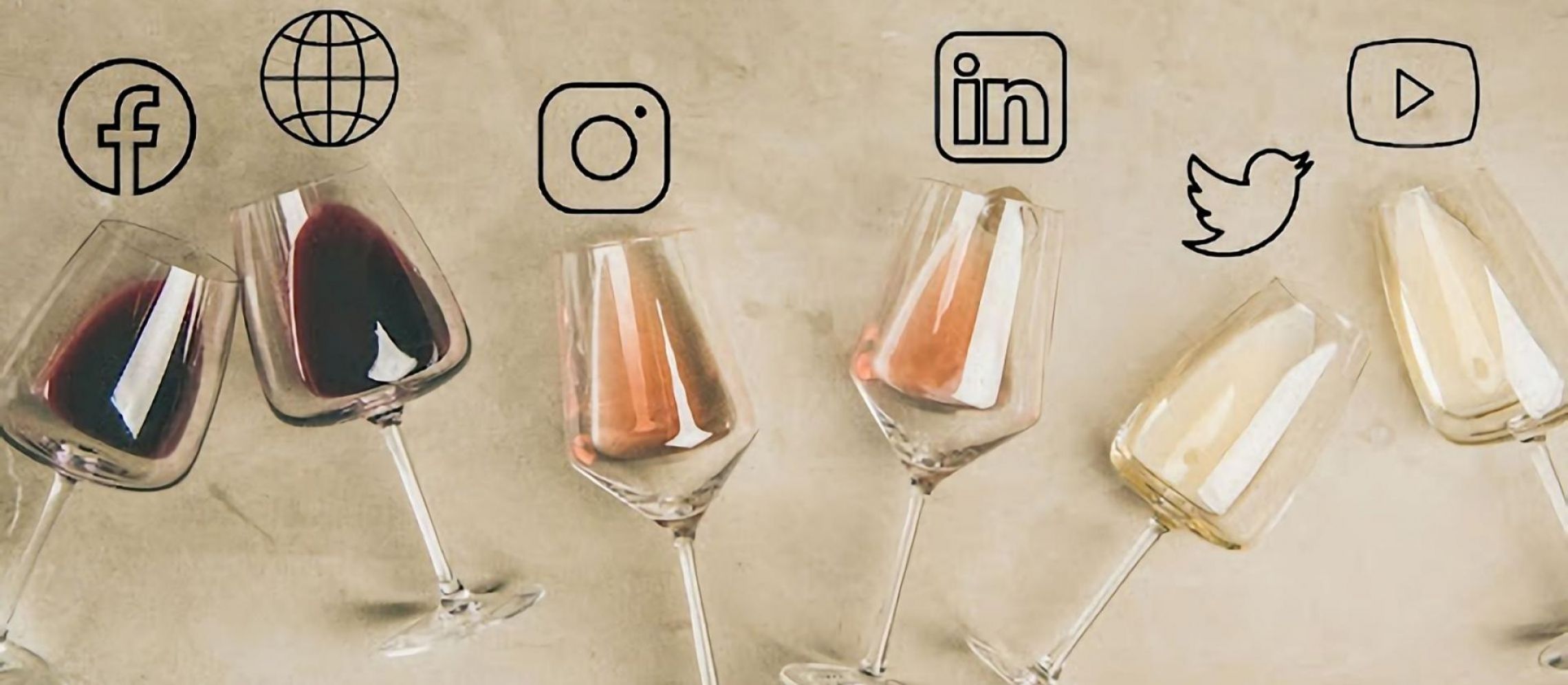 Creating Content To Communicate Better On Today's Platforms
Richard Siddle, Author of The Buyer, gives his take on how to communicate better through your content on The Wine Whisky Weed Show with Sid Patel, CEO of Beverage Trade Network.
Richard Siddle is an award-winning business journalist, author, and founder of The Buyer which is a digital platform that offers insights to buyers and sellers in premium on-trade. He was a former editor of Harpers Wine & Spirits and creates content for different industries to target the industry audience.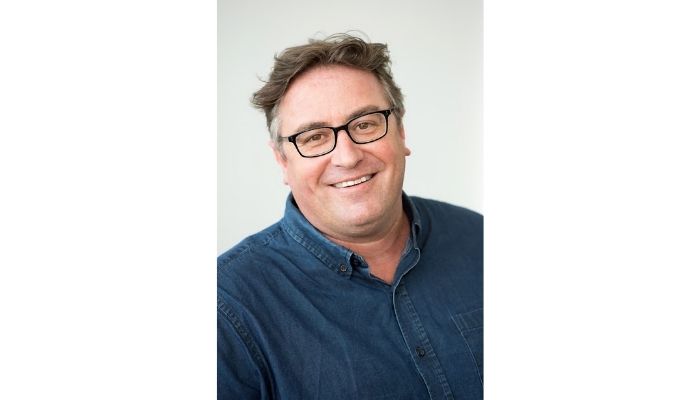 Richard Siddle; Image Source: The Buyer
Creating fresh new content is a pivotal tool to tap into any market and connect well with the audience. Content can be in the form of articles, social media posts, or even print media. The most important focus of creating content lies in creating awareness about your brand, connecting with your audience, spreading awareness, and at the same time achieving customer conversion. Consuming content has become an essential part of our lives and it has become crucial as to what we are creating and what we are absorbing. As a business, several key things to focus on while creating content were discussed by Mr. Siddle and have been mentioned below.
"Content and Communication is fundamental for every business," - Richard Siddle
[[relatedPurchasesItems-39]]
Knowing your Target Audience and Picking the Right Platform
It is essential to understand who your target audience is as your content would mainly revolve around the audience you are trying to cater to. When you know the audience you are writing content for, you would know what is something that would attract that audience to tap on your content and be interested in it. You need to understand, how will the target audience benefit from your content? What are their challenges and how can you as a business help to overcome them? How will your content be beneficial for the audience and how will it add to their lifestyle? Thus, your focus should be on creating content from the perspective of your audience.
Another crucial aspect after knowing your target audience is about picking the right business platform to communicate your content. If you understand your target audience well, you will be able to figure out the platforms they would be most active on. If your target audience is millennials, then the platforms you should be using are Instagram and LinkedIn. Selecting the right platform will help you tap into the audience you are focusing on and broaden your network at the same time.
Focus on Lifestyle Triggers that consumers buy into
Building your content around the lifestyle trends is important to reach out to the current market and make yourself visible. Is your brand healthy? Is your brand empowering women? Picking the lifestyle trend and creating content by focusing on the right imagery and messages go a long way in being heard or seen by your target audience.
An interesting example shared here is of I Heart Wines. The brand has created very interesting imagery and has tapped into the trends through various festivals and events and by collaborating with shows like Love Island. Working in collaborations with different brands and influencers and supporting different causes through their brand enables them to be heard by consumers and eventually increase their audience. With the brand growing, supermarkets aim at bringing these wines to their shelves and convey a similar message to their consumers which not only increases their sales but also provides a double hit on their branding and widens their reach.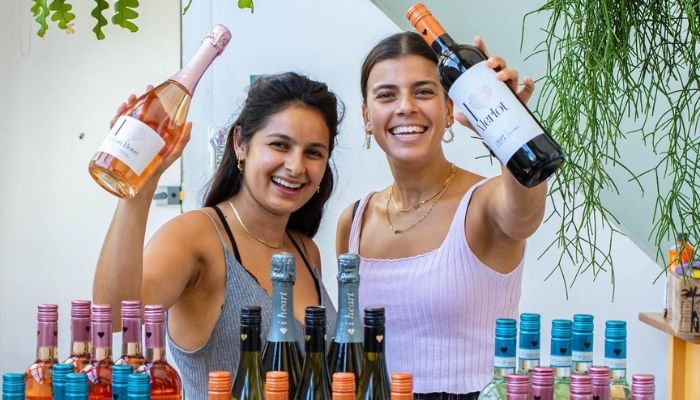 I Heart Wines in collaboration with Mob, a media company that promotes recipes that you can easily cook on Instagram. Image Source: I Heart Wines - Instagram.com
Precise Titles and Attractive Imagery
It is essential to have a clear and precise title of the content you are trying to communicate. If you are using complicated words or your title is not to the point, you won't be able to communicate the right message to your audience.
Don't focus on reaching out to a mass audience but rather to the right audience. Your titles should be eye-catching and clickbaity.
Focus on how you would tap into an article or post or what triggered you to open an article? This will help you to understand how your titles can catch your audience's attention. Connecting with your audience through the title will automatically make them interested. E.g. Instead of using '5 Key Challenges Faced By Businesses This Year' use '5 Key Challenges Facing You This Year'.
Using attractive and intriguing imagery can keep the audience interested in your content. A lot of text will exhaust your audience and they might end up ignoring the important parts because of too many words. Communicate some information through engaging infographics and stimulating images that can help the consumer connect with your brand. The personality of your brand should reflect in the imagery. Focus on your brand values and try to develop your brand personality from them which will eventually help you to create interesting images for your brand.
A very interesting example shared by Richard Siddle was of Orin Swift which has created very interesting labels for their wines. The brand spent 5 years creating a whole personality around the label of the wine.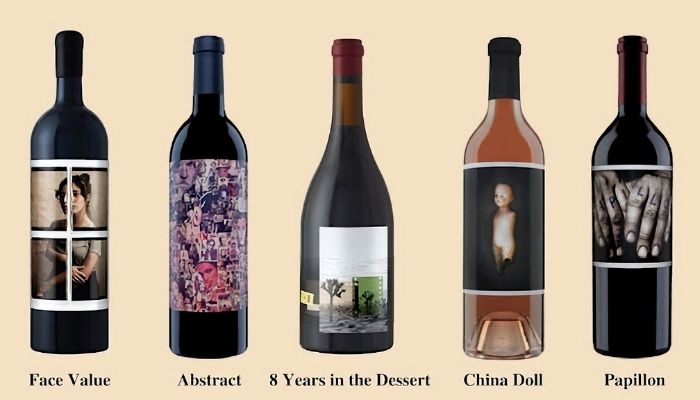 Interesting Labels of Orin Swift Wines; Image Source: Orin Swift
Real-Life Examples
To connect with your audience it is important to talk about them. Include your customer in your content so they can relate to what your brand is talking about how your brand can benefit them.
Mention case studies and real success stories to motivate your audience. When people read success stories, they are motivated to work on their business too. Take opinions from your customers in terms of what their challenges are and what they are going through. Mention their opinions in your content. People want to know what other people are doing in the industry. Create buzz through your content and make people want to talk about it.
Finally, it is crucial to create as much content as possible. Look back on your last week and reflect on what you have read and absorbed, this will help you expand your thought process and come up with interesting topics to create content on. Leverage the different social media platforms to constantly share your content and communicate regularly with your audience as it is crucial to make your content visible and reach the right people. Content is a part of the business and is created by everyone in the company, taking inputs from people and discussing ideas can be beneficial. Thus, it is all about making your point stand out from the rest and communicating with the right audience.
Article by Shreya Kohli, Beverage Trade Network