Deadline
September 30, 2023
Enter Now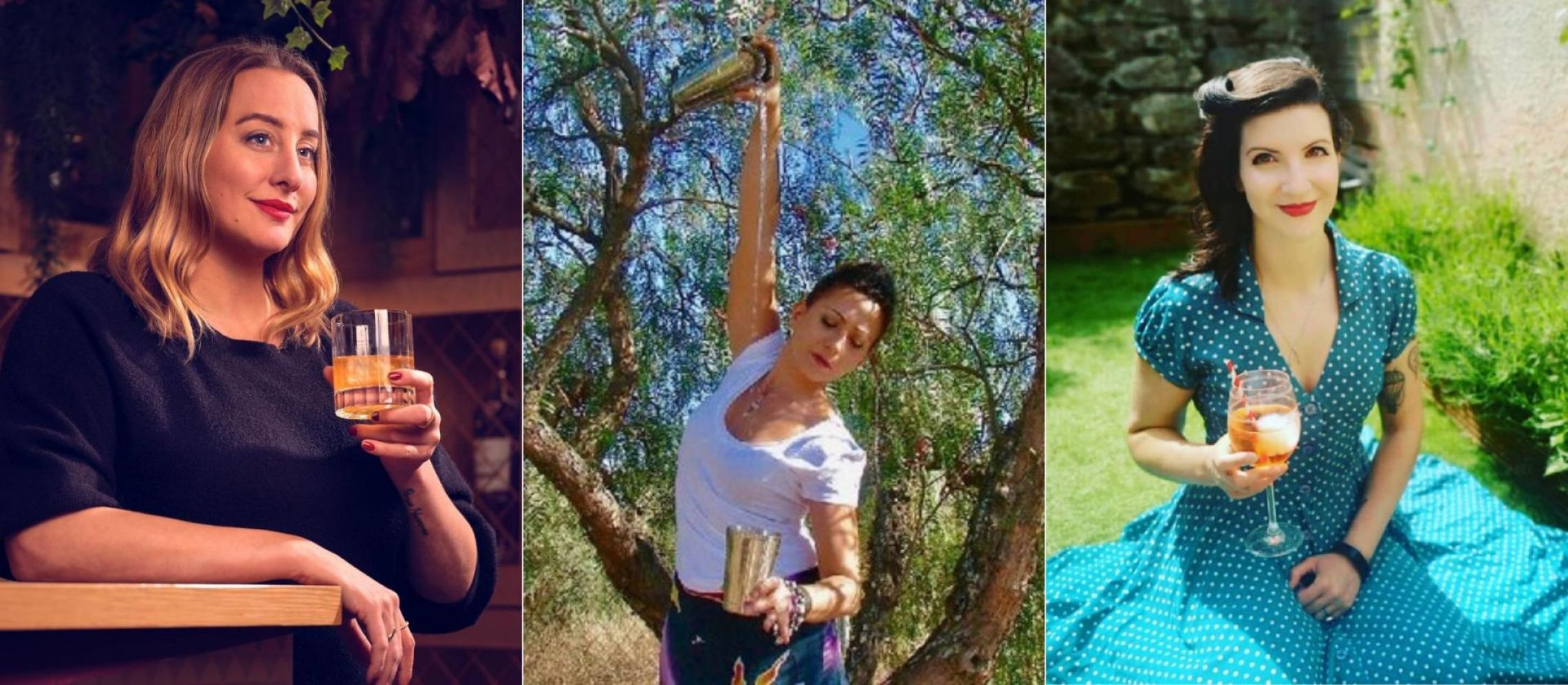 Female Bartenders in London That Are Shaking Up the Cocktail Industry!
10 Female Bartenders from some of the renowned cocktail bars and restaurants in London, these ladies are just smashing the industry!
Bartending has been seen as a male-dominated industry. However, women from different social, cultural and academic backgrounds have set the standard high in this industry, by leading some of the best bars, discovering and creating new drinks and whatnot. Here are some of the top female drink legends you need to know about. Look out for these female bartenders in London!
Sarah Mitchell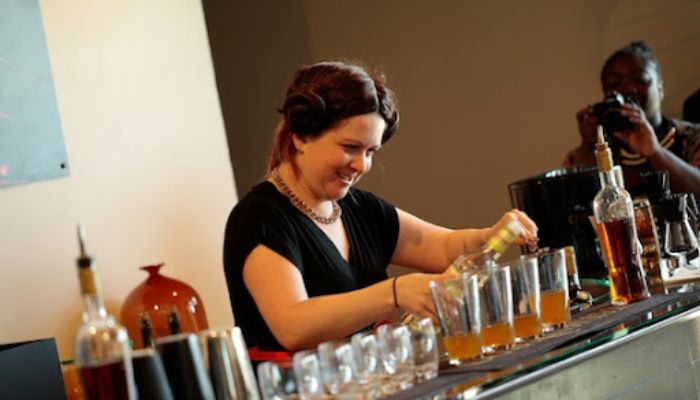 Image: Sarah Mitchell, working at Amber Lounge
Sarah Mitchell kicked off her career as a shaker at the Amber Lounge in Sydney. In the past, she worked at the Lab Bar on Old Compton Street and Gin Specialist Graphic in Soho. She's now a General Manager at JJ Goodman', the London Cocktail Club on Shaftesbury Avenue, which is modelled on a naval rum bar. She was also named Maxxium UK's most spontaneous bartender, at the Courvoisier Chateau in Jamac, where she impressed the judges with her winning serve 'Jarnac Jedi'. Her definition of a bartender and a mixologist is that a mixologist makes concrete and a bartender makes drinks. She was always told a good bartender should be able to use a bucket of ice and a surface. Her signature cocktail is named 'Monarch'.
Mimi Lorandova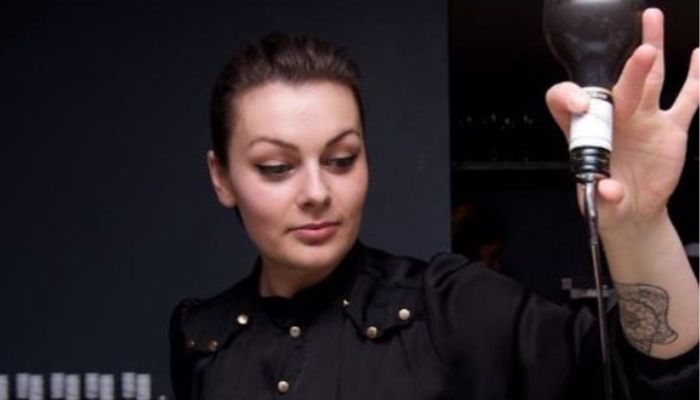 Image: Mimi Lorandova, worked at Quo Vadis and Hawksmoor Seven Dials
Born in Slovakia, Mimi worked at Quo Vadis and Hawksmoor Seven Dials in Covent Garden. She's a member of the St. Germain ladies bartender club, better known as 'Les Femmes Du Bar "My favourite thing about working as a bartender is providing good service for people," she explains. "When they leave with a smile on their face, I know I've done a good job." Her cocktail named Bohemian Swizzle is a blend of Becherovka herbal liqueur, absinthe, white grape juice, lemon juice and sugar syrup.
Andrea Montague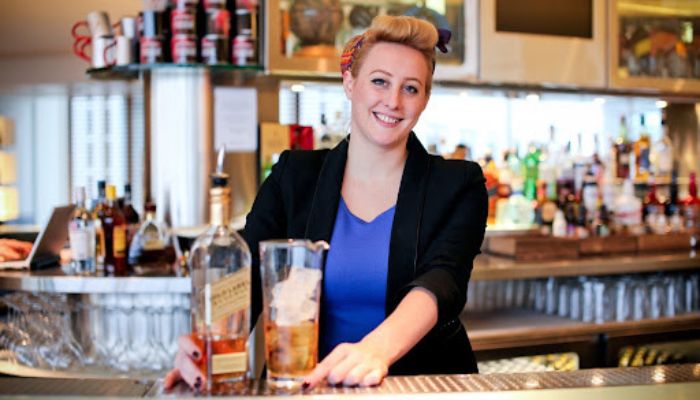 Image: Andrea Montague, working at Callooh Callay
Andrea Montague is famously known for working as a bartender at Callooh Callay for 10 years. In 2012, Callooh Callay won the World's Best Cocktail Menu award at the Tales of the Cocktail Spirited Awards. But as she was curious about the world of whisky, she moved on and became a brand ambassador. Being a massive fan of whisky, she loves bourbon and scotch. Talking about her initial days, she says, "There is a lot of room to grow and options outside the bar but the profession could perhaps suffer because everyone wants to be a brand ambassador immediately." Women in the world of whisky are gradually increasing, and they really enjoy drinking it. She now does training sessions and works closely with the marketing teams at St. James and Bars.
Esther Medina Cuesta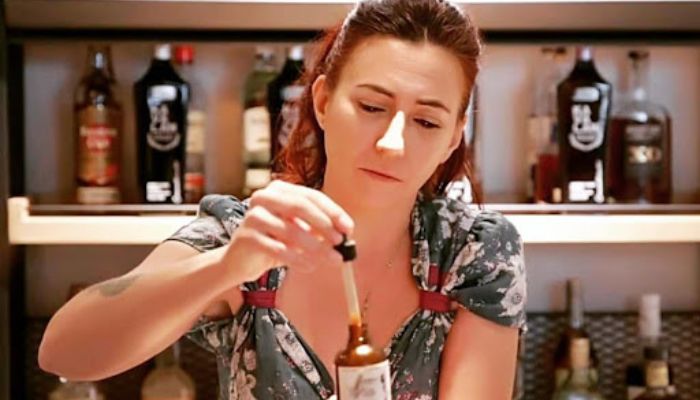 Image: Esther Medina Cuesta, working at EMC - Bespoke Hospitality & Beverage Consultancy
Originally from Malaga, Spain, Esther moved to England nine years ago. She used to teach languages before bartending. Comparing the drinking cultures of her homeland and London, she says, "Back home, you go out late but you drink socially and take your time, but here everyone would ask for three beers and five shots at 5-to-11." She initially worked at a Spanish party bar in Soho named Bar Madrid, and she fell in love with the bottles. She recollects her conversation with Salvatore Calabrese about using vegetables in cocktails. It was a very unique take on drinks but she started making vegetable syrups and purees. She can make drinks with parsnip, beetroot, celery, watercress and spinach. To her, making people happy and emotionally connected to them is really an important part of being a mixologist.
Rosie Patterson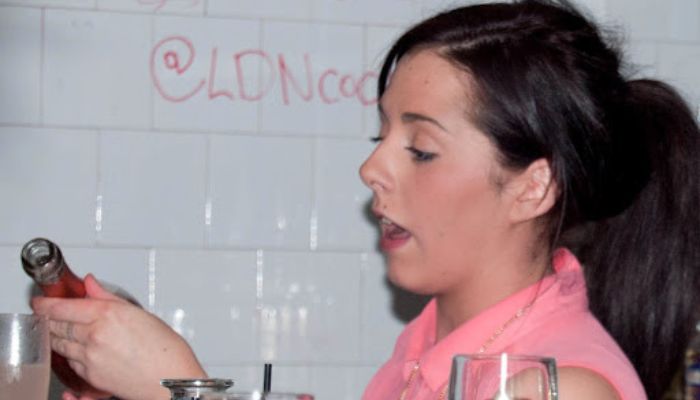 Image: Rosie Patterson, working at Edinburgh's Voodoo Rooms
Rosie Patterson won the inaugural Speed Rack UK Competition. She works at Edinburgh's Voodoo Rooms, where she started as a waitress in 2011, before moving behind the bar eight months later. She talks about how it's not just a passing job for her, but it's a career. She serves her signature cocktail 'Wild's Party' in a Martini glass. It's a blend of Wild Turkey 81 bourbon, pineapple juice, vanilla gomme, fresh ginger, angostura bitters and egg white.
Sam Fish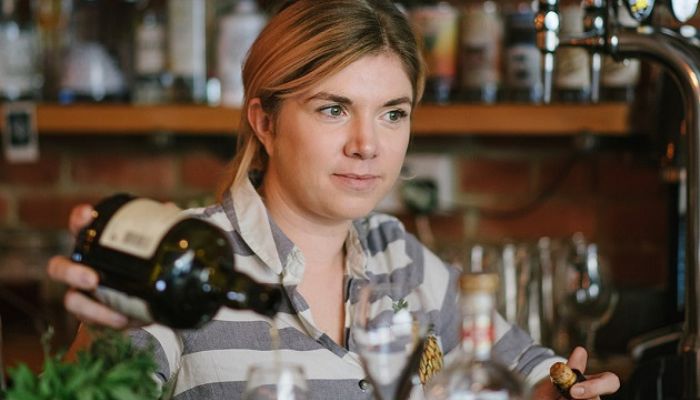 Image: Sam Fish, working at Mojo
Sam Fish learnt her craft while working at Mojo, leaving her recruitment consultant job in 2004. She realised that learning is a part of this job, you can't know everything at the beginning. She's been working at Mojo for 7 years, but her bartending career began in Revolution. She has been lucky enough to have met all of her bartending heroes - Jake Burger, Tomas Estes, and the late Henry Besant. Her favourite drink is a Rob Roy made with Johnny Walker Black Label and a nice, rich Italian vermouth like Cocchi. Her essential piece of bar kit is a shaker.
Dee Davies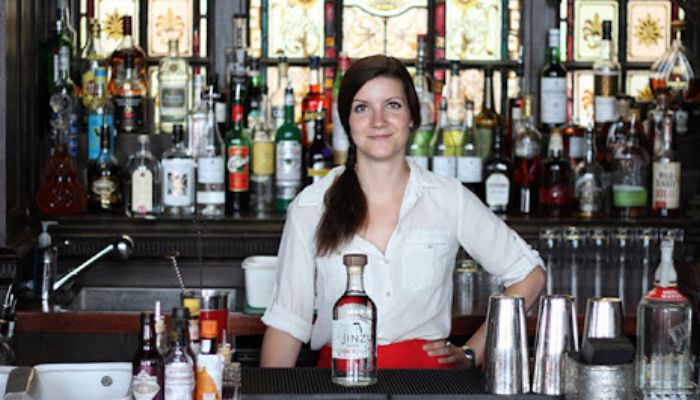 Image: Dee Davies, Creator and Brand Ambassador of Jinzu
Creator and Brand Ambassador of Jinzu, a British Gin with a Japanese twist, Dee Davies has won the 2013 Diageo Show Your Spirit competition. The gin takes its name from the Japanese river which flows through the city of Toyama where a thousand cherry trees line the river's banks. She got the idea of developing a gin which is a blend of classic and Japanese botanicals with the addition of sake, out of a passion for Japan when she visited the country with her parents at the age of 16. She advises aspiring bartenders to play hard too, along with working hard, because that's when you meet the most exciting people and find the best contacts.
Anna Sebastian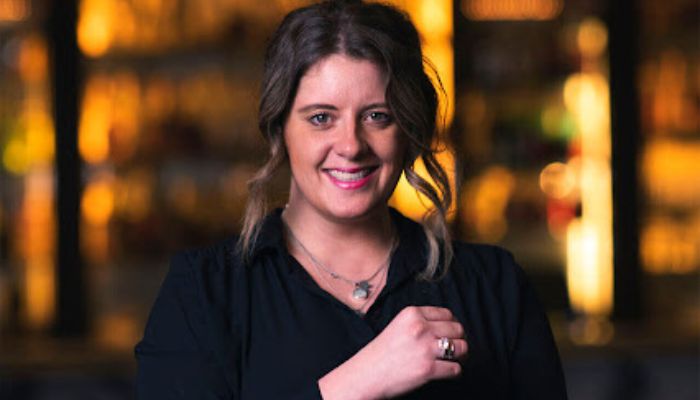 Image: Anna Sebastian, Hospitality Consultant
Anna didn't come from a bartending background. Her actual plan was to go into the Army after completing her schooling but she ended up working in high-volume members' clubs in Mayfair. She worked with Chris Moore who taught her about why cocktails are important and particularly the balance of drinks. Anna also talks about how things are changing in the drinks industry as more women are going into this industry and making a huge mark.
Monika Berg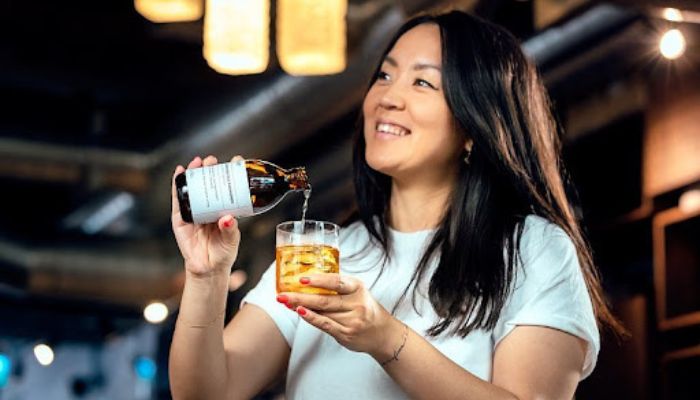 Image: Monica Berg, co-founder of P(OUR)
Monica Berg is a London-based multi-award-winning bartender and entrepreneur. She is the co-founder of P(OUR), an industry non-profit and charity, which works to expand drinks knowledge across the bar community, and supports communities producing regional ingredients for the drinks and food industry. In 2020, she launched Tayēr RTD; a collection of ready-to-drink bottled cocktails, which bring together the best of classics and contemporary flavours. Her work includes Muyu liqueurs and opened London bar(s) Tayēr + Elementary with partner Alex Kratena and is also named the No.1 spot to drink in London 2019 by Time Out.
Giulia Cuccurullo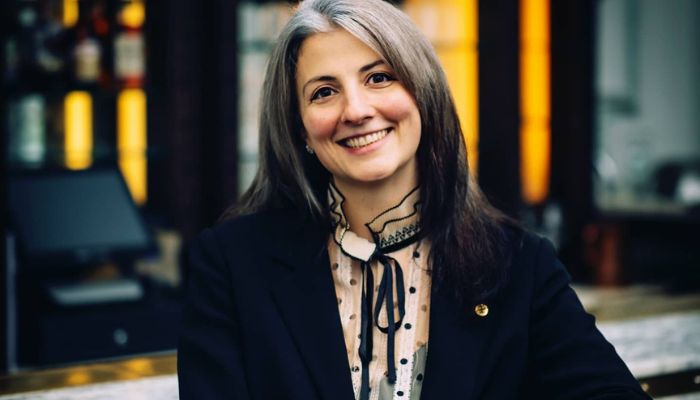 Image: Giulia Cuccurullo, Head Bartender at Artesian
Giulia Cuccurullo spent five years studying for her degree in architecture at the University of Naples Federico II. Halfway into her course, she started bartending at a waterside venue in the city. She found herself spending most of her time with the guests and making drinks. She would dream about the drinks she would create while studying. She learnt while working at Artesian. She also talks about her approach to the cocktails she creates. She likes to see the colours blended and harmonious flavour in her drinks.
[[relatedPurchasesItems-39]]
There is still a long way to go before the world is fully aware of what women are doing and are capable of doing in every field, but this article helps in reaching that goal.