Deadline
September 30, 2023
Enter Now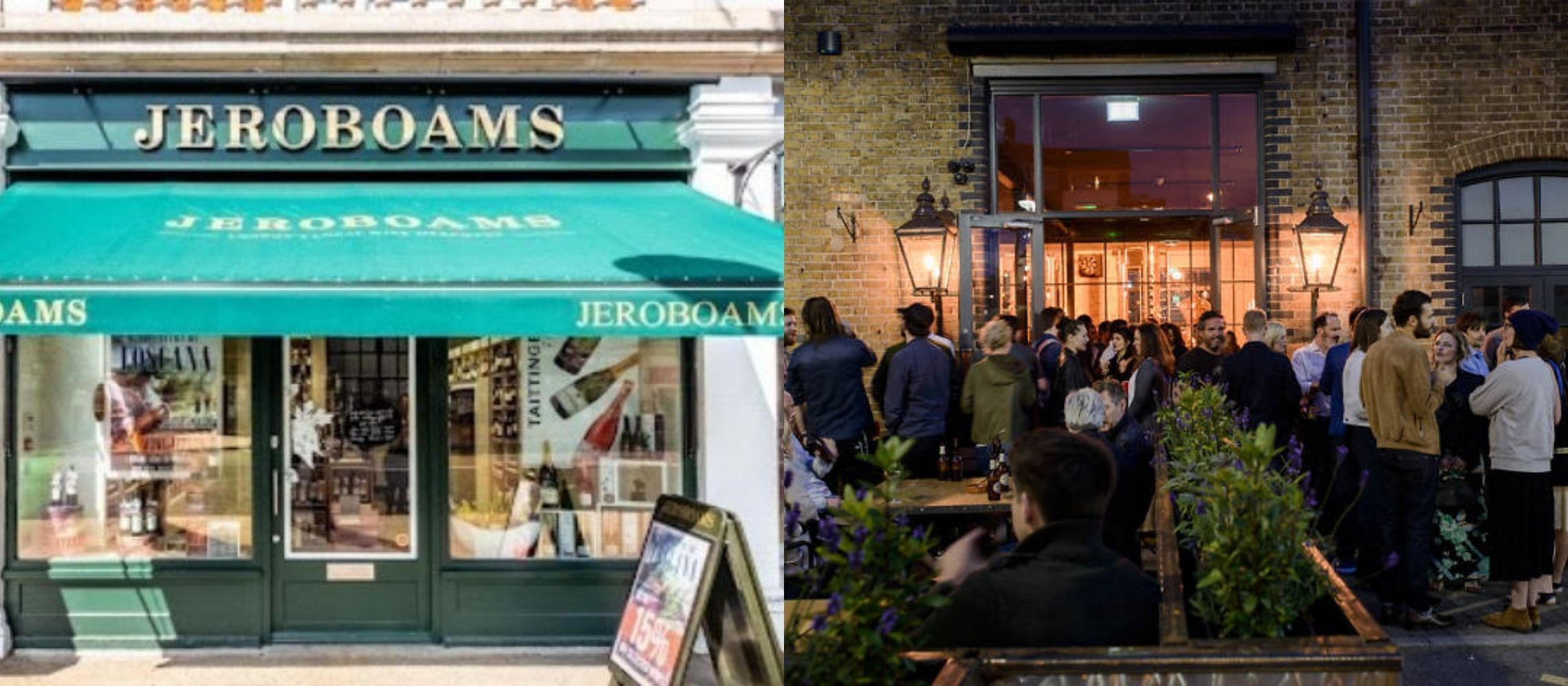 Holiday spirits: Your guide to London's top craft spirit stores
Seven independent craft stores where you could find your next holiday favourite!
The holidays are here. October, November, and December are believed to be the weekend of the year. What better for the Holiday spirit than a good ol' spirit? Whether you are looking for the family favourite ale or an exotic rum, we recommend heading to a craft spirit store.
Not only are these stores steeped in history and are institutions by themselves, but they also host people who can introduce you to different notes and worlds that linger on for life. Stellar yet personalized recommendations curated exclusively for your preferences, a robust introduction to the context and history of the drinks you choose, and a complete optimization of your money — craft stores go above and beyond to lift your spirits.
This holiday season, here is a list of craft spirit stores that should definitely make it to your shopping list:
East London Liquor Company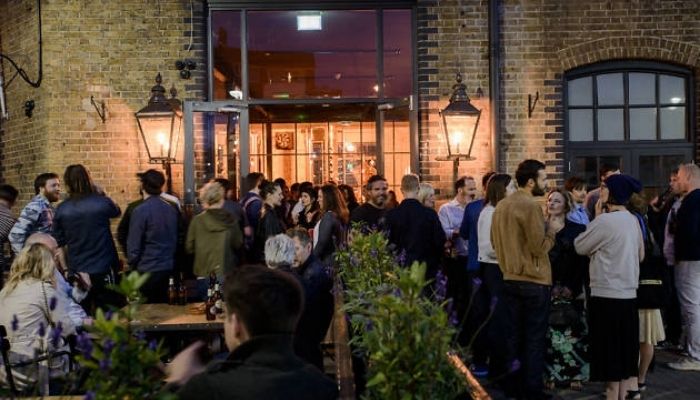 "Decent Booze. For Decent People. At Decent Prices." is the East London Liquor Company's motto. Founded in 2014, the East London Liquor Company is a must-visit for the gin, whisky, and vodka that they brew in their distillery and rum they import from Jamaica and Guyana. They distil, import, and serve an exquisite range of gins, whiskies, vodkas, rums, seltzers, and cocktails at their aptly located East-end outlet.
East London Liquor Company also offers distillery tours where they explain the processes behind their gin and whisky followed by a tasting. Visit this people's drinks company to get a swig of their special editions or spirits, bitters, and vermouths from across the world — curated for consumers and bartenders alike.
Address: Bow Wharf, Unit GF1, 221 Grove Rd, London E3 5SN
Jeroboams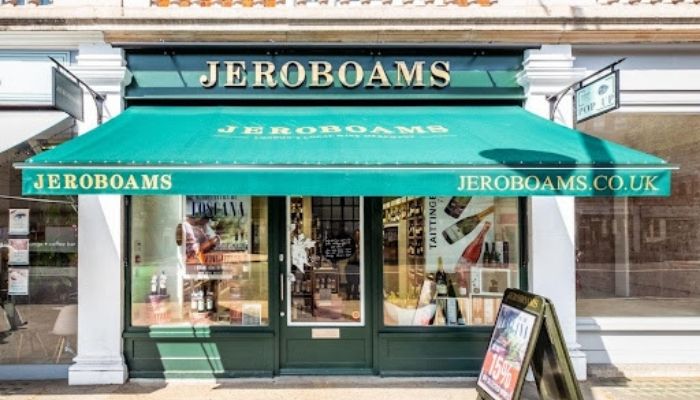 The legacy of Jeroboams dates back to 1934. Closely knit with the local community as well as restaurateurs, Jeroboams sports a curated collection of wines, spirits, and beers. They also offer a platter of services ranging from fine wine investments, storage, trade, and delivery for their customers and enthusiasts. But Jeroboams believes that the heart and soul of their legacy are their stores that have been around since 1985.
They currently retail from Belgravia Elizabeth St, Belgravia Pont St, Knightsbridge, Kensington, Holland Park, Notting Hill, Hampstead, and Muswell Hill. So whichever district you are in, a quick pit stop at Jeroboams can help you find your right festive cheer in a bottle!
Address: Various Locations
Gerry's Wines & Spirits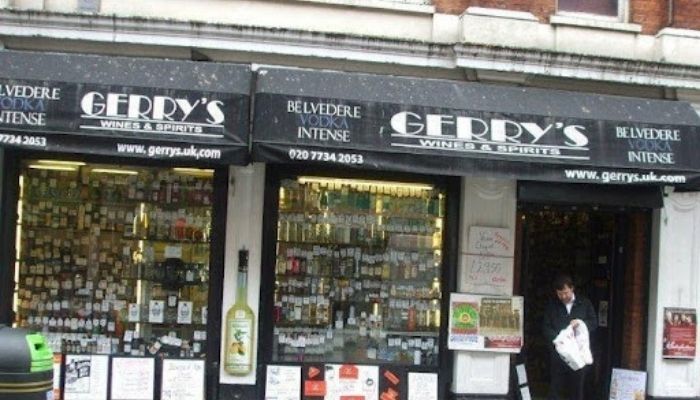 If your holiday isn't being spent in an exotic location, at least your spirits could take you around the world! Gerry's Wines & Spirits is an institution in the heart of Soho, established in 1985. Find the most exotic and rare spirits and liqueurs at what Soho refers to as the "Aladdin's Cave of rare, weird, and wonderful".
This award-winning retailer stocks one of the largest collections in the UK from miniatures to kegs to home bar solutions that make for great gifts. A visit to Gerry's might require you to bring out your binoculars and make your way through the multitudes of options. So many spirits, so little time!
Address: 74 Old Compton St, London W1D 4UW
Milroy's of Soho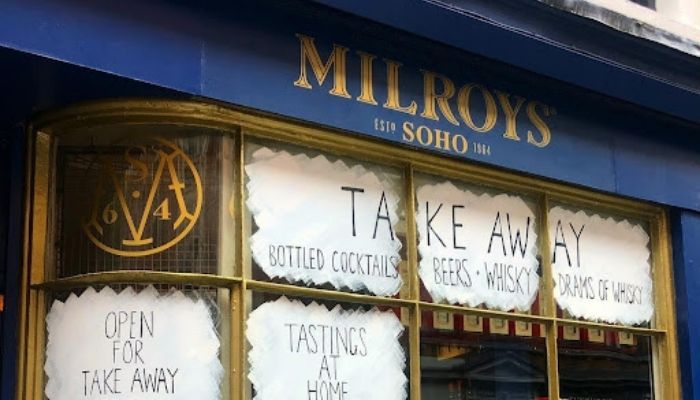 John 'Jack' Milroy founded Milroy's of Soho in 1964. The Milroy brothers — John and Wallace Milroy — are celebrated as the icons of Single Malt Scotch Whisky. Milroy's is an institution that went through its fair share of a complicated history of contested ownership and became independent again in 2014. Today, they cater to a wide audience through their collections of renowned and obscure whisky, spirits, beer, and wine.
Milroy's also offer an extensive amount of samples, host tastings, and help you individually curate your collection by introducing your palate to a rich history that they have been a witness to. What speaks more about holidays than a good single malt by the fireplace? Their hand-picked collection awaits you!
Address: 3 Greek St, London W1D 4NX
Berry Bros & Rudd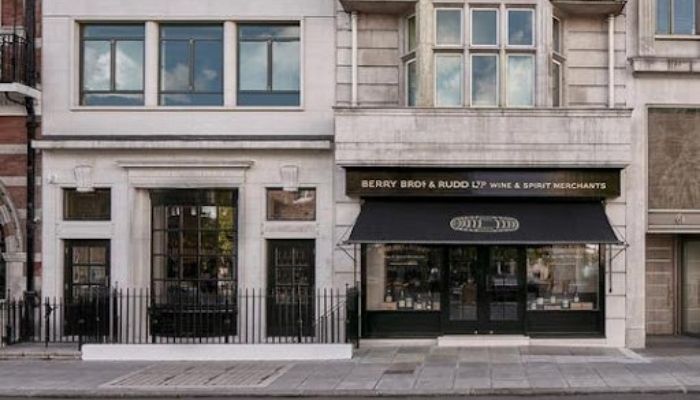 Holidays are a time to take a break and treat yourself. What if you could treat yourself just like royalty does? Head to Berry Bros & Rudd, the oldest wine and spirit merchants, retailing from the same store since 1698. The spirits at Berry Bros & Rudd are as popular as its cryptic history. It was founded by a mysterious lady named Ms Bourne at No. 3 St James's Street near the Palace 300 years ago.
Today, Berry Bros & Rudd continue her legacy. They are the Royal Family's first choice for a nightcap or a celebratory drink and hold two Royal Warrants for H.M. The Queen and H.R.H. The Prince of Wales. Enjoy their wine and dine menu, get yourself a royal wooden gift casket, or learn how to build your own cellar — all under one roof!
Address: 63 Pall Mall, St. James's, London SW1Y 5HZ, United Kingdom
Amathus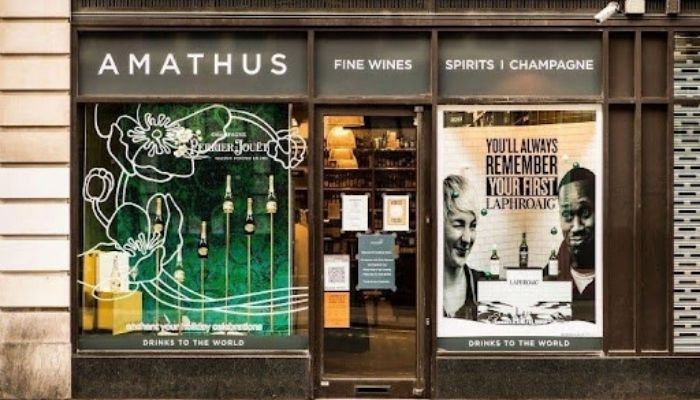 Do you ever wonder what it would be like in a wall-to-wall stacked library but instead of books, it is full of spirits? Amathus has made it happen! Amathus Drink Plc is a family-owned importer, distributor, and retailer established in 1978. Amathus supplies to many Michelin star restaurants as well as gastropubs while building its own exclusive portfolio.
If their careful curation is not impetus enough, Amathus offers whopping discounts and highly recommends cases and bundles that come with gifts by themself. On a mission to bring drinks to the world, they bring the world to their seven stores in Soho, Shoreditch, City, South Kensington, Muswell Hill, Brighton, and Bath through their highly curated global selection of wines and spirits.
Address: Various Locations
Bottle Apostle
Bottle Apostle Crouch End Store
Every day is a lucky day at Bottle Apostle! Founded in 2009, Bottle Apostle is an independent wine retailer with an excellent collection of wine, beer, spirits, and sake. They host daily wine tastings to make wines accessible to everyone from novices to oenologists.
Their collections are available across a varied price range, coded, and food-matched making wines and spirits enjoyable for anyone interested in an experience. You can avail of a loyalty card at Bottle Apostle which offers a straight 15% off per 9 stamps collected. Bring in the festive cheer by a trip to any of Bottle Apostle's outlets in Victoria Park, Crouch End, Clapham, and Primrose Hill.
Address: Various Locations
Prithvi Nagpal – Editor & Sommelier, Beverage Trade network