Deadline
September 30, 2023
Enter Now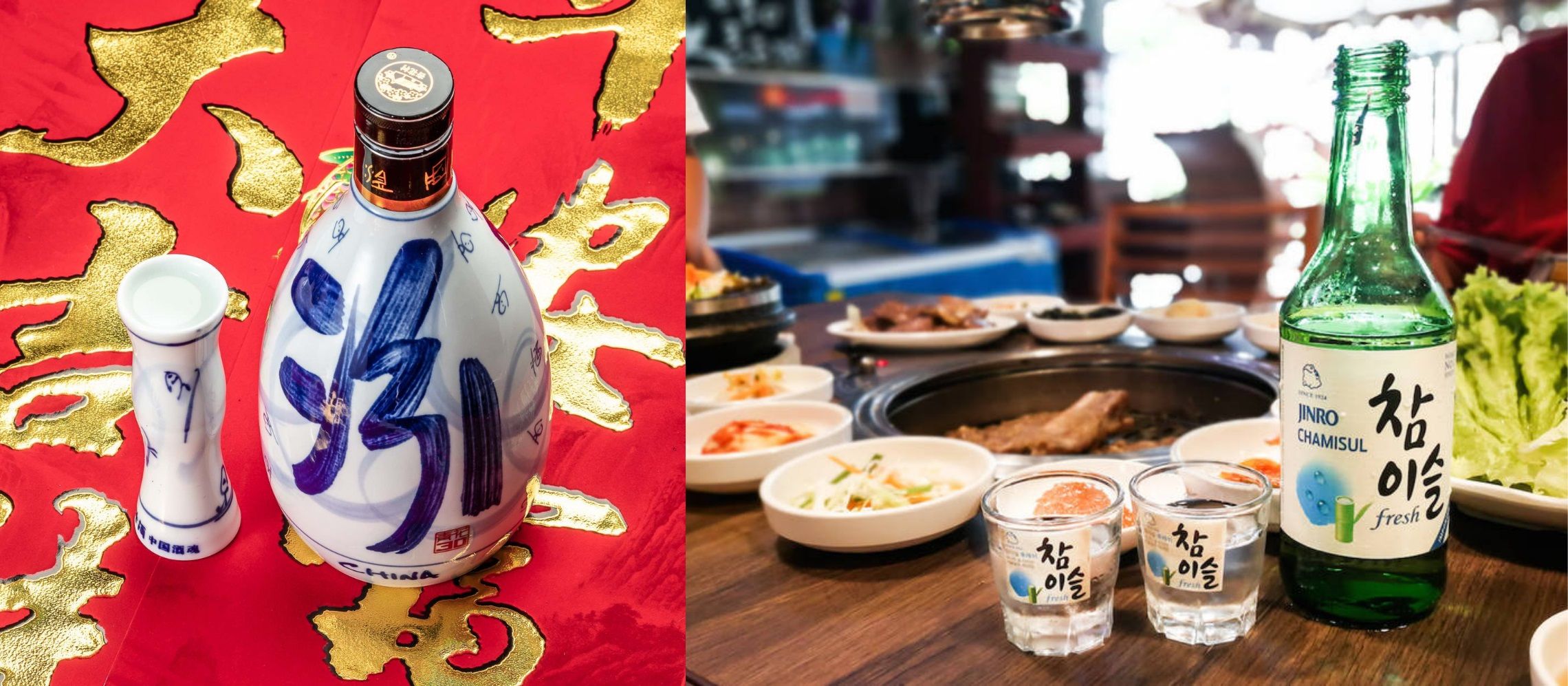 How Asian Spirits Are Looking To Make Their Way Around The World
Asian spirits brands have big ambitions to make significant inroads into overseas territories, with companies from Singapore to China to Japan aiming for global growth.
The world's most popular spirits, such baijiu and soju, while huge on their home turf in Asia, barely register a flicker on the radar amongst most western drinkers.
However, Asian spirits brands have big ambitions to make significant inroads into overseas territories, with companies from Singapore to Japan aiming for global growth, all too aware of the size of the potential market open to them.
Moutai, Wuliangye, Yanghe are three Chinese baijiu brands that few drinkers in the west will be familiar with, but are the worlds' top three most valuable spirits brands, far outstripping the likes of Jack Daniels and Johnnie Walker, according to the Brand Finance Spirits 50 List.
Last year, Moutai retained its position as the world's top spirits label, with a value of $45.3bn after posting a 15% year-on-year increase, followed by Wuliangye in second place, surging by 24% in value to $25.76bn and Yanghe in third place with a value of $7.08bn. Luzhou Laojiao, which has seen its value rocket by 25% to $7bn and Gujing Gong Jiu, up by 22% to $4bn, comprise fourth and fifth place in the rankings respectively, with the latter brand climbing four spots to break into the top five, pushing whiskey giant Jack Daniels, meanwhile, was down 17% to $3.4bn, into sixth place.
Diageo-owned Johnnie Walker, meanwhile, has fallen from sixth to tenth place since last year and is worth an annual $2.39bn.

Baiju Cocktail
Making the case for Baiju
Despite its vast sales figures, however, the bulk of baijiu is still consumed within the domestic market and has for long been consumed at lavish banquets and gifting occasions in modern China. Its key target market is the older Chinese male drinker, for whom it has become almost a ritual to consume baijiu during high-powered business meetings, with the potent white spirit, which often carries sky-high prices, becoming something of a status symbol in its home market.
But this is something that producers are keen to change, with brands increasingly turning their gaze westward. "It will be interesting to see whether they will translate this success across China to global markets as they make their first steps in Europe, the US, Canada and further afield," says Brand Finance's managing director, Richard Haigh. "Although we are beginning to witness a rise in the popularity of international spirits across the country, the nation's traditional baijiu spirit still dominates on home soil with immense volumes sold each year, particularly by market leaders Moutai and Wuliangye."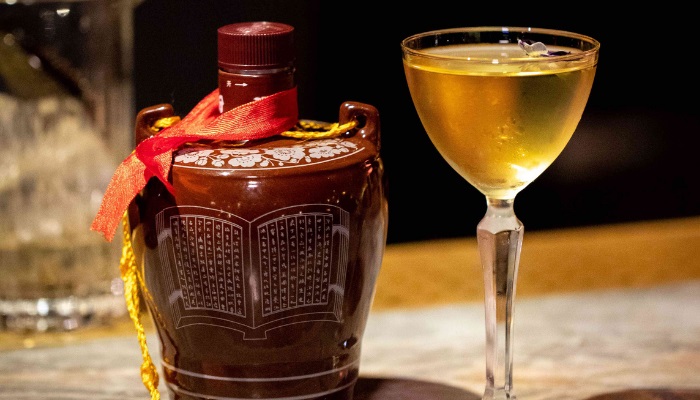 Baiju Drink and Glass
Baiju producers are also reporting increased interest in their products outside their domestic spheres. So much so that the Moutai Group says it is even struggling with supply to keep up with demand from overseas markets.
"We have successfully expanded our presence in markets outside China with the growing popularity of Moutai amongst consumers around the world," says group chairman Li Baofang.
The need to look at foreign markets for growth can be dated back to 2012 when President Xi Jinping, in his efforts to tackle government corruption, hit the drinks industry hard with his ban on alcohol at state events and banquets. While the drinks sector has long since bounced back, it made producers realise that being reliant on a single market was no longer the most prudent strategy.
Derek Sandhaus, author of Baijiu: The Essential Guide to Chinese Spirits, says most of the major Chinese drinks producers now have a detailed export strategy, but also find it hard to make substantial progress. It's not "easy for distillers of traditional East Asian spirits to make a meaningful dent in the global alcohol market," he says, pointing to the very different flavour profiles of Asian spirits compared to those known in the west. Much more needs to be done to educate the drinks industry and end consumers that they should be paying so much to buy particular styles of baijiu.
Rise of Soju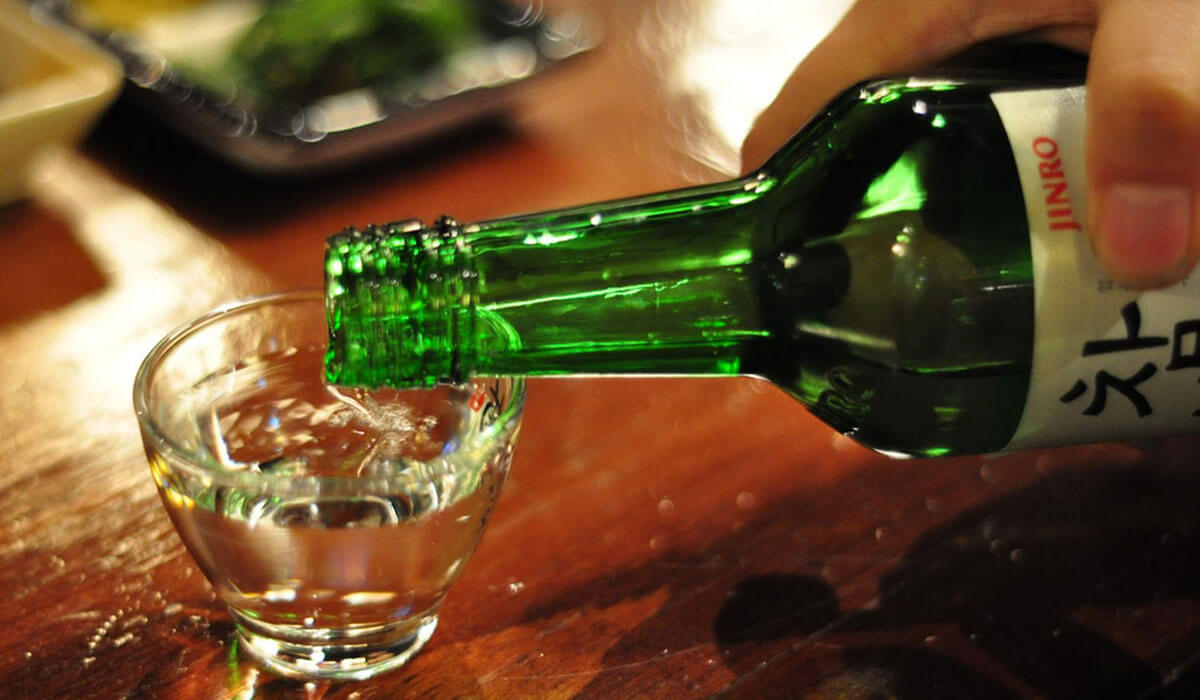 Soju Glass
Then there is the Korean spirit, Soju, the world's top-selling alcoholic drink by volume, the bulk of which is still consumed within South Korea. First distilled back in the 13th century, and loosely translated as "burned liquid" the soju category is dominated by the Korean brand Jinro which is the world's number one selling brand, boasting consistent growth over a number of years, with volumes increasing by 10.6% to reach 83.6m cases in 2020.
Jungho Hwang, president of the brand's owner Hite-¬Jinro America, says its recent success is down to the "significant" growth it has had in its key export markets, which have added to the increase it has seen domestically. Jinro's most important region, Southeast Asia, has been boosted by the increasing popularity of K-pop and Korean food.
It has also launched a pop-up store in France and gained vital exposure in the US with themed events around Halloween. Its core product is a mainstream soju with a relatively low price and at only 17% abv, ideally placed to cash in on the burgeoning low-alcohol trend. The brand has also introduced a number of flavoured varieties, including green grape and plum. "Flavoured soju is growing steadily because it has a very similar alcohol degree and sweet taste to wine," claims Hwang.
Lichikca
The Japanese spirit shōchū is also making significant efforts to muscle into export markets, with distiller Sanwa Shurui launching a higher abv variety (43%) of its lichiko brand in the US compared to the usual 25% abv. "Our company mission is to make shōchū a global spirit," the president of Sanwa Shurui Masashiko Shimoa confidently told Spirits Business.
"The bar world is very passionate about creating new trends, and we think people will start recognising shōchū over the next year or two. We will keep challenging in the overseas market to make shōchū a globally beloved spirit on par with vodka, gin, rum and tequila," he added.
Davos Brands imports Iichiko Saiten into the US, and its vice-chairman Guillaume Cuvelier says the brand was ready to change the status quo: "Shōchū is the number-one consumer spirit in Japan, and Iichiko is a big reason behind that success, being the leading shōchū brand. We expect to see significant growth for Iichiko Saiten in the US; that is why we created the brand with the American mixology culture in mind and with input from leading American bartenders."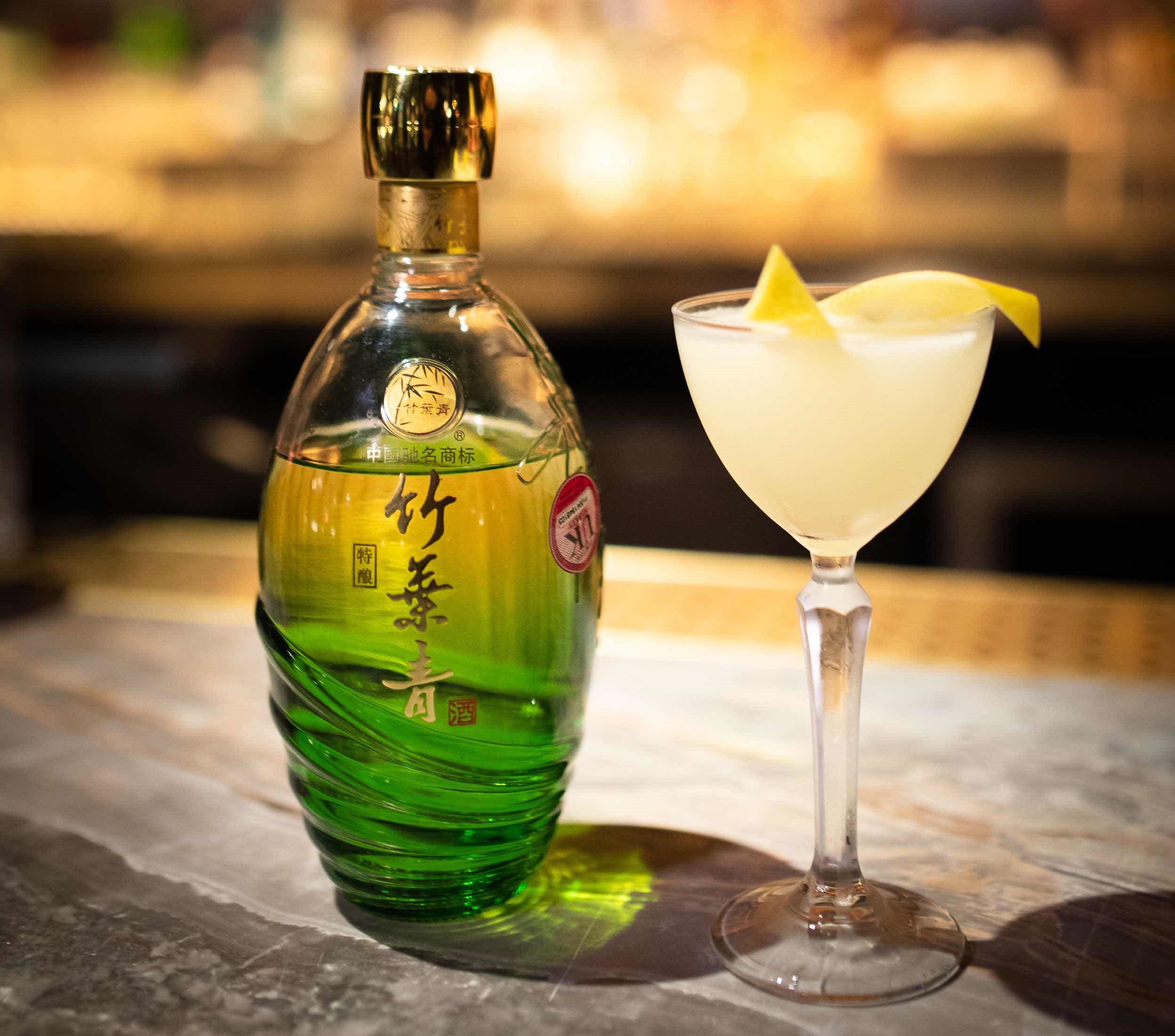 Baiju cocktail
Partnerships such as these may indeed be the best way forward for Asian spirits brands wanting to gain a foothold in western markets – and also for them to exploit the huge Chinese market s there.
Yanghe Distillery, for example, is another Asian Baijiu producer which has successfully teamed up with a western company, Diageo in a joint venture to launch a new whisky brand, Zhong Shi Ji, a "new to world whisky" offering a "premium taste of East and West".
The world of spirits continues to open up more styles, more brands and more products for consumers to drink.