Deadline
September 30, 2023
Enter Now
How Tequila And Mezcal Are Enjoying Record Demand
"I've seen a huge change and appetite for agave spirits. Tequila and mezcal are more visible now in bars and on cocktail menus than ever before." - Deano Moncrieffe
Deano Moncrieffe is so confident about the future and growth of tequila and mezcal in the UK drinks market that he has set up his own bar - Hacha - in London dedicated to agave spirits.
As a former Diageo brand ambassador he was used to hosting tasting events for consumers and time again it was tequila and mezcal that created the most interest and enthusiasm from guests.
"I've seen a huge change and appetite for agave spirits. Tequila and mezcal are more visible now in bars and on cocktail menus than ever before," he says.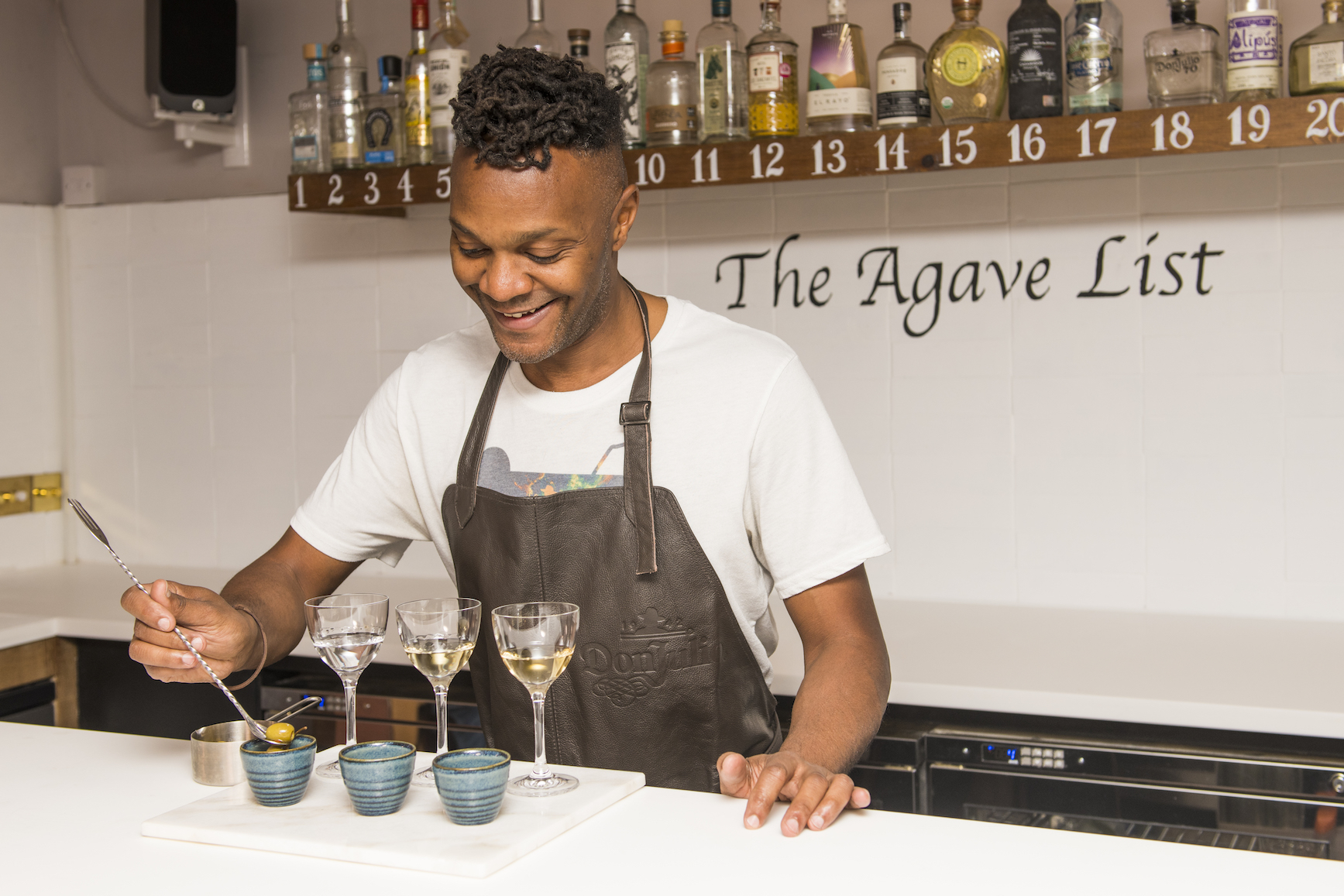 Deano Moncrieffe, Creator of Mirror Margarita (cocktail of the year 2020)
It was around 2015 that the tequila and mezcal boom really started to take effect. A fact born out by figures from the Tequila & Mezcal Market report (Research & Markets) that shows sales in 2015 were up 27.8% on the year before helping to drive the category up by 16% between 2013 and 2018 (CAGR).
That momentum has seen the tequila category, in particular, go on to bigger and better things, with 1.7m litres of tequila shipped to the UK in 2020, making it the eighth biggest market in the world.
It is not just in the UK that sales are flying. The Consejo Regulador del Tequila (CRT), which protects the product's Denomination of Origin in Mexico, says tequila had its best-ever year in 2020, with total exports hitting a record $2billion, with some 374m litres produced in total, of which 286m was exported to more than 120 countries.
Rise in craft and boutique products
What's particularly exciting for tequila is that it is not just the major brands that are dominating sales, but there is a big rise in interest and sales in craft and boutique tequilas too. This is, even more, the case with mezcal where there is not the same big brand presence.
Bringing boutique and craft tequilas and mezcals to the market is very much the inspiration for Moncrieffe and his Hacha bar, where he wants to bring agave spirits to as wide an audience as possible and make the whole category more approachable and less confusing.
"I want my customers to know that tequila and mezcal are the most versatile categories. The range of flavours and characteristics are incredible. From tequila tasting like whisky, Cognac and rum, to mezcal tasting like gin. The misconception is that tequila gets you drunk and is really strong, but that is only because people drink it in the wrong way. That's why at Hacha we encourage you to sip tequila and agave spirits."
To help do that he has created a food tasting menu for his ever-changing range of tequilas and mezcals. Some of the combinations include tequila served with homemade agave-smoked bacon, mezcal with goat's cheese, mezcal with a milky bar chocolate, aged tequila with char-grilled pineapple, tequila beetroot and pomegranate, mezcal with plantain chips, mezcal with seaweed and even tequila paired with Seedlip non-alcoholic spirit.
"Sometimes it can be quite daunting if you go into a speciality bar and there is an endless choice," he says.
It's not just in central London that tequila and mezcal are all the range, but around the country too. Vitor Lourenco, head of bars at Southampton Harbour Hotel and Spa, says: "Agave based spirits, tequila and mezcal, have been growing from strength to strength in the last two to three years, and I feel 2021 will be no different. Mezcal is becoming a serious player now in margaritas and negroni twists, which is great to see."
Gary Burdekin, a master bartender at TGI Friday, agrees: "I have seen more and more people getting interested in tequila and mezcal recently. Teremana and Dos Hombres have a huge part to play in that."
To the next level
Having a stand out tequila and mezcal range can also help elevate drinks specialist and wine merchants to another level of notoriety. Take Amathus the spirits specialists that operate stores across London, as well as supplying bars and restaurants with its range. It has long seen tequila and mezcal as a key point of difference and is now widely respected as having one of the biggest and best ranges in the UK. It also recognises its role, as a leading spirits innovator and trendsetter in its own right, in acting as an ambassador for the category.
Becky Davies, head of commercial sales at Manchester-based distributor Ten Locks, which has a number of agave brands in its portfolio, including El Tequileño and Banhez Mezcal, told The Drinks Report, that she believes "the category is just starting to speak for itself".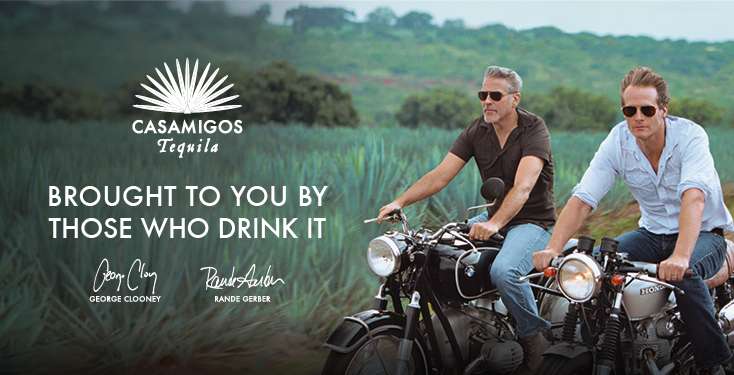 George Clooney and Rande Gerber of Casamigos Tequila
Helped, in part, by the big spotlight placed on the category by high profile deals that have seen Diageo pay what will be up to $1bn for Hollywood actor, George Clooney's Casamigos tequila brand. That, in itself, helped move the category way above being dismissed as a "stereotypical student drink," says Davies.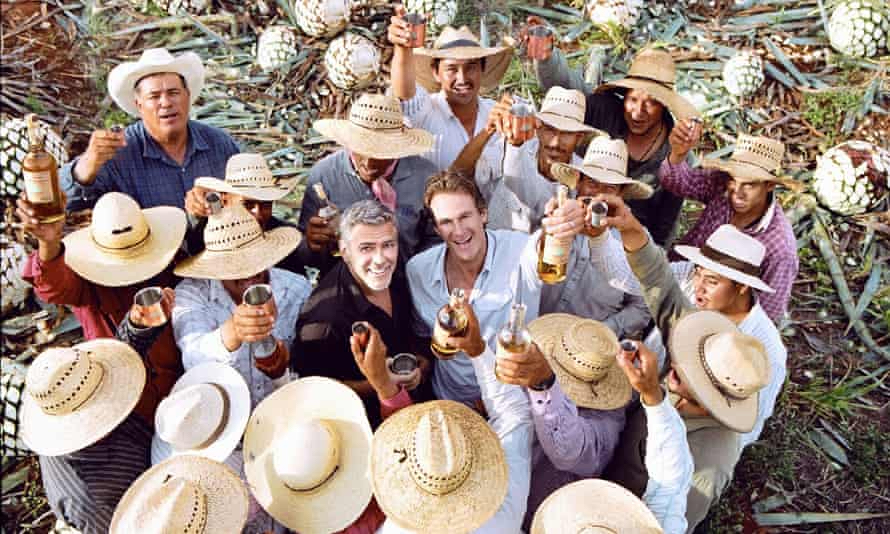 "Both Tequila and mezcal are fun and interesting categories with a vibrant culture that naturally appeals to consumers and adds to the consumption experience," she adds.
Up to 2020 the real growth and innovation in the tequila and mezcal categories have come from the on-trade, where more bartenders and premium cocktails bars have really taken them to another level. The subsequent closure of the on-trade due to the Covid-19 pandemic has helped push that excitement in agave spirits to the off-trade, to specialist retailers and for re-creating that bar experience at home.
Nick Gillett, managing director of spirits distributor Mangrove, that helps promote brands including El Jimador and Herradura, told Drinks Retailing News that 2020 was "a year like no other" for tequila sales in the off-trade where its sales were up 28%. Demand for mezcal was up a mouth-watering 1,000% from a much smaller base.
He says: "Tequila and tonic became a thing, particularly as consumers looked to expand their drinking repertoire from gin."
What's next
It's easy to see why the drinks industry is so excited about the potential of both tequila and mezcal and with more flavoured products coming into the market. It's clear producers and distributors are very much following the enormous success that both the vodka and gin categories have had over the last 10 years in widening the category's appeal by introducing an ever-changing mix of flavoured, spiced and aged products into the market.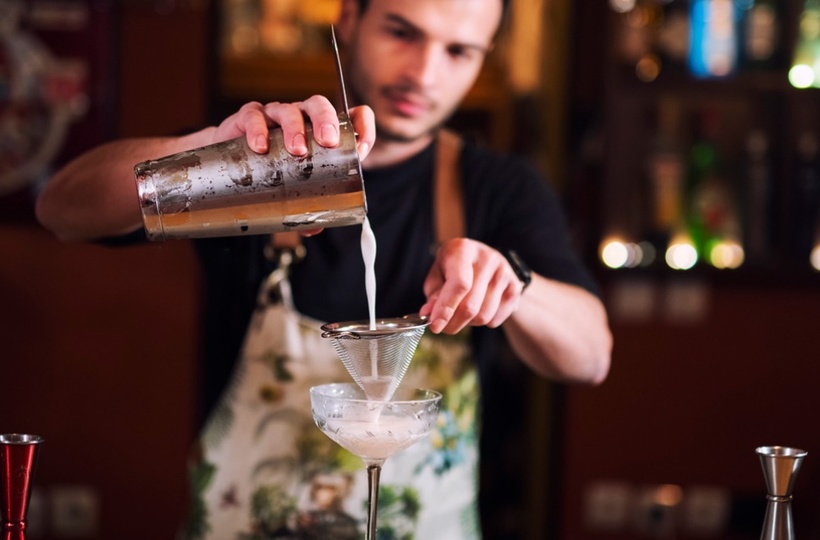 A bartender pouring cocktail in a glass
As Gillett says: "Watch out for flavours and finishes. A number of brands are now creating flavoured tequilas or experimenting with different ageing styles."
The key now is education and consumer awareness and understanding of just what they are getting if they pay more for an aged tequila, such as a reposado or añejo style or experiment with a tequila liqueur. That's where the sector can help push tequilas into the premium and super-premium categories, driving a whole new customer base with it.
The key now for tequila and mezcal is to ensure it cements its position as one of the most exciting and innovative drinks categories to explore and not get enticed by price discounts and promotions that would take so much of that energy away.