Deadline
September 30, 2023
Enter Now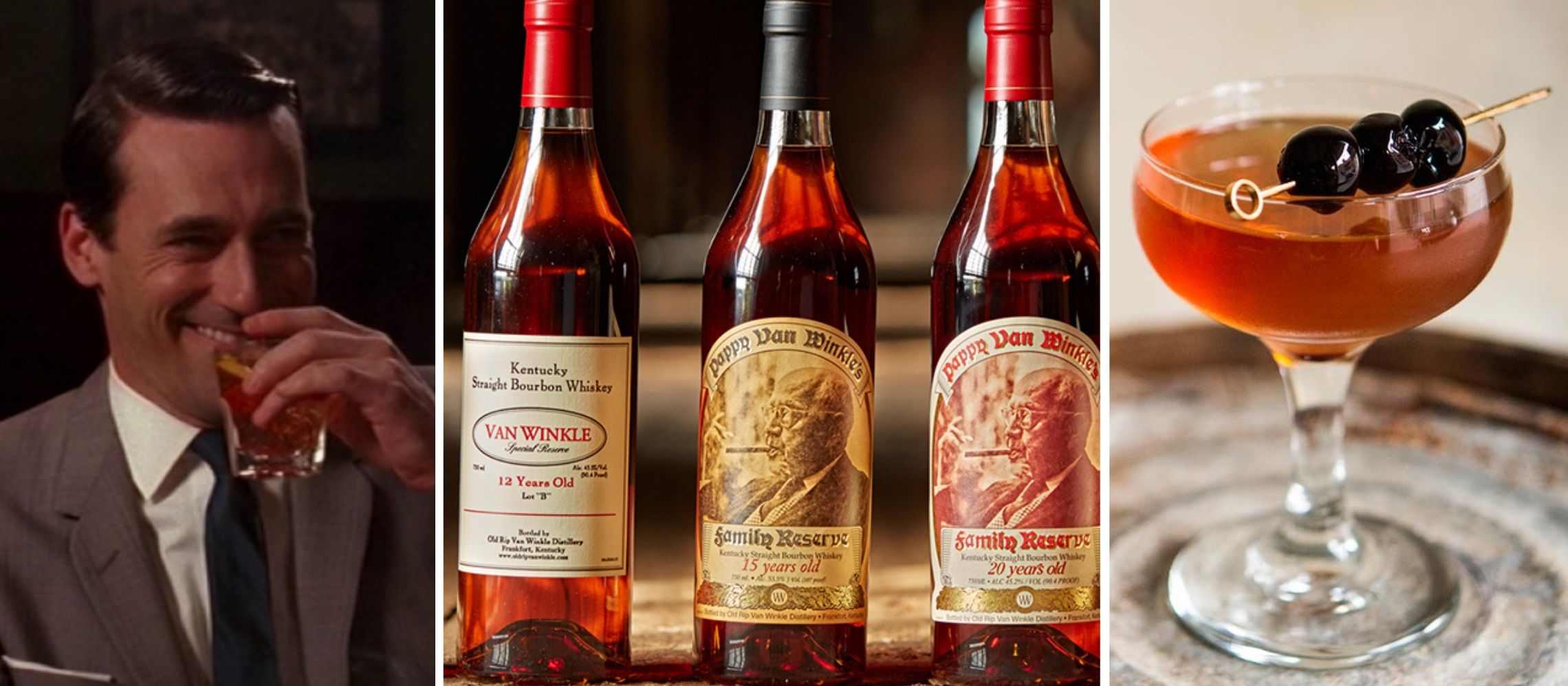 How The Bourbon Boom Is Helping To Transform Bars, Cocktails And Spirits
How drinkers are discovering new aged and premium styles of bourbon, and experimenting with it in an ever-changing mix of cocktails and long drinks.
Ever since Dan Draper, the super cool, anti-hero of the hit TV show Mad Men first hit our screens in the late 2000s sales of bourbon have been on the rise. For when he was not creating the latest hit TV commercial, Draper, and his colleagues of the fantasy advertising agency of the 1960s, were out sipping bourbon cocktails in the most idyllic of New York cocktail bars.
OK, perhaps the rise of bourbon would have happened anyway without the slick world of Mad Men, but the success of both seems interlinked, particularly as bourbon has enjoyed year in, year out sales growth over the last 10 years and more.
It's not just in the US where bourbon has captured the imagination of bartenders and discerning consumers alike. It would be impossible to open a high-end cocktail bar anywhere in the world and not have a fine selection of bourbons on your list.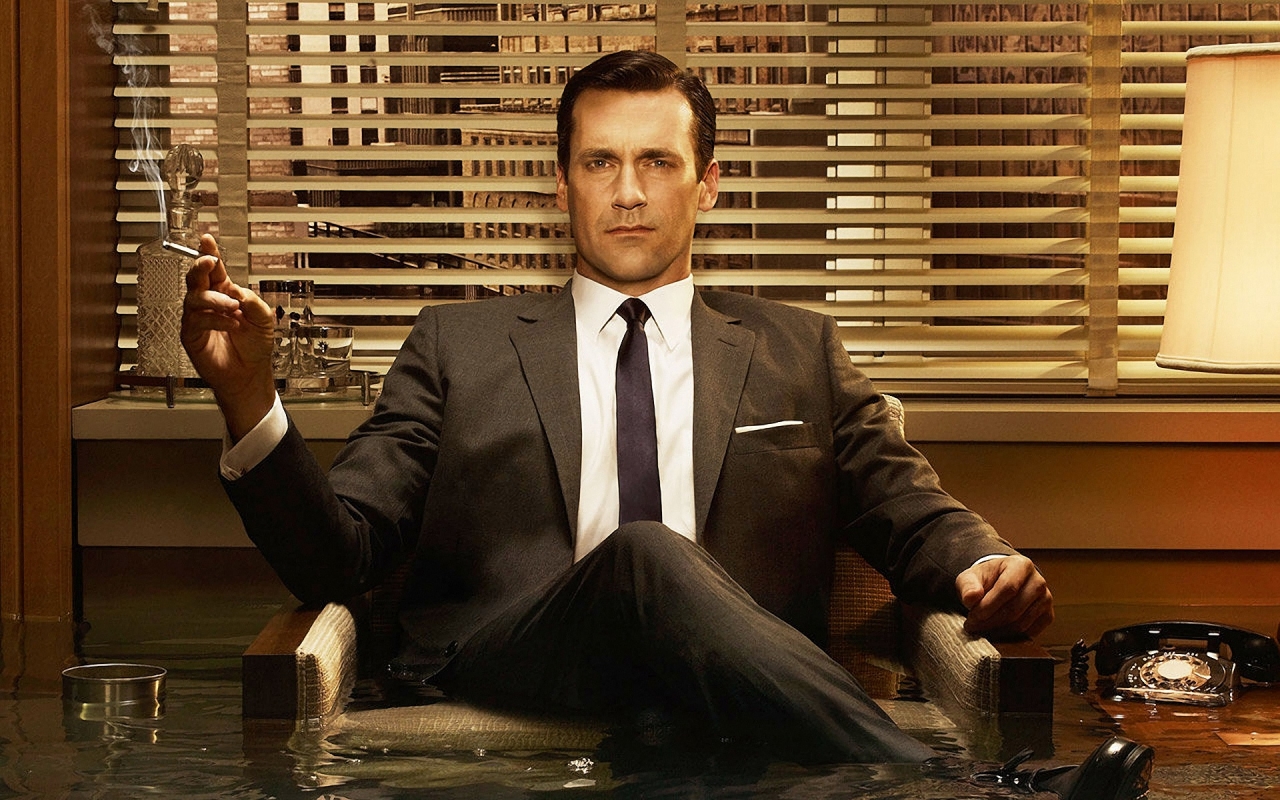 Dan Draper, the super cool, anti-hero of hit TV show Mad Men
In the UK, sales have bourbon first tipped over the £1 billion barriers in 2018 and over a million litres of bourbon is drunk in Britain every month.
Bourbon's growth around the world, however, has halted somewhat in the last three, particularly in Europe where tit for tat for tariffs has seen bourbon thrown into the mix of a trade dispute that first started in 2018 with then-President Trump's decision to place tariffs on imports of aluminium and steel. US spirits exports were down by a quarter to Europe in 2019.
But that's politicians for you. The discerning spirits drinker can seemingly see no fault in bourbon, be it discovering new aged and premium styles, or experimenting with it in an ever-changing mix of cocktails and long drinks.
Growing reputation
Its reputation and credibility within the spirits and traditional whisky community has also been transformed in recent years. Perhaps the biggest accolade came from acclaimed whisky writer, Jim Murray, author of the Jim Murray Whisky Bible, one of the word's most authoritative books on the subject, when he declared: "Everyone automatically thinks that the best whisky is made in Scotland, but there are too many bad casks rattling around…Generally speaking, bourbon… has overtaken Scotch. The best whisky is coming not from Scotland anymore, but from Kentucky."
His 2020 'Bible' named a bourbon - 1792 Full Proof Bourbon - as his best whiskey in the world. as his best whisky in the world, this follows another bourbon success in 2019 when the super rare William Larue Weller also came out top of his selections.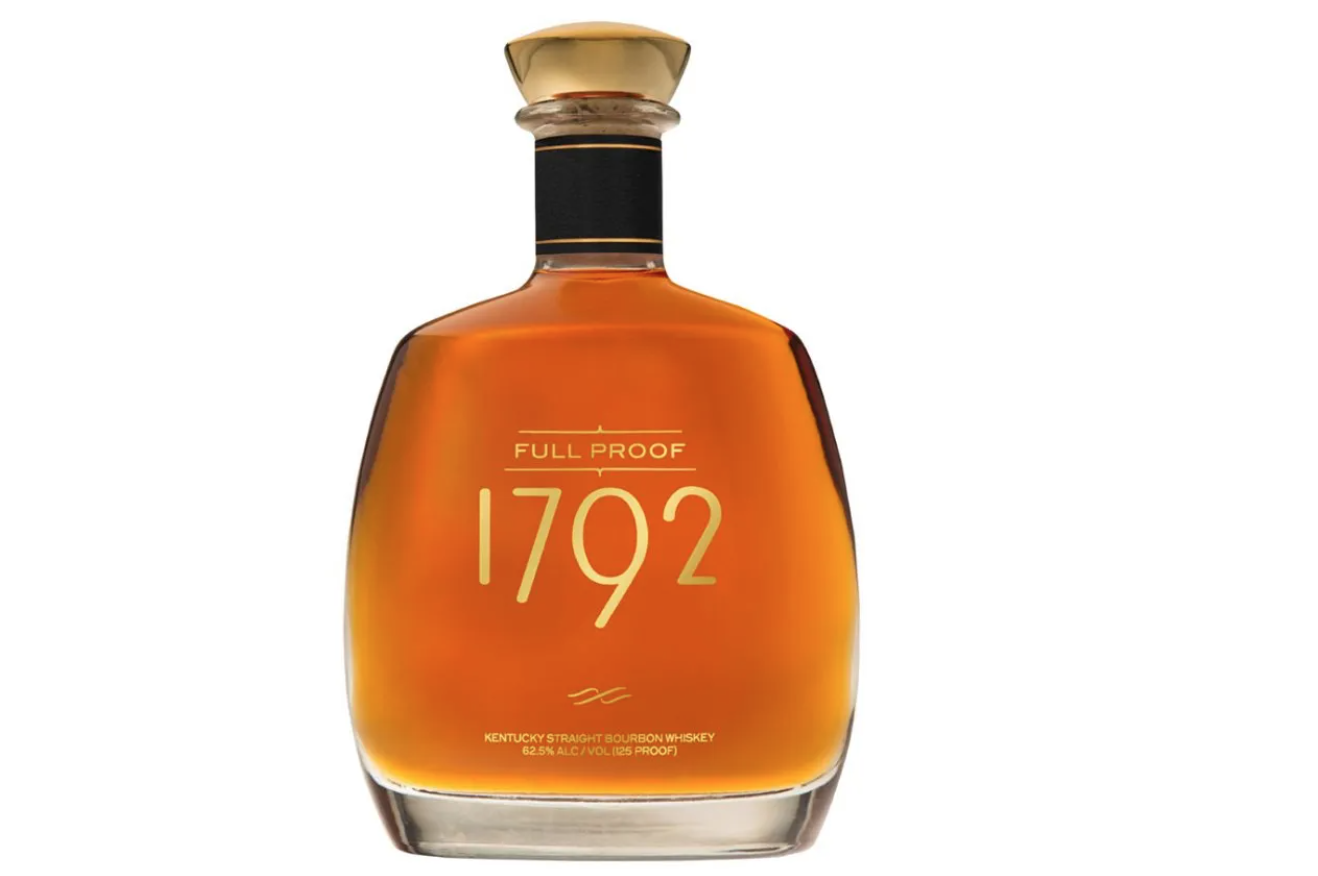 1792 Full Proof Bourbon
Then there is the power of social media and the almost cult-like following that has grown up around bourbon over the last decade. So much so that Facebook in June 2019 even took down a membership site, known as BSM (Bourbon Secondary Market), that had captured over 50,000 members who were using their newfound network to sell and exchange bottles of the most sought after bourbons. Top of the list was the Pappy Van Winkle brand that would send the black market on fire each time a bottle became available.
"Facebook played a huge role in building and expanding the bourbon world," says Blake Riber, who started his own Bourbon website in 2013 and has over 30,000 Facebook members of his own. "It's where a majority of people found other enthusiasts online," he told Esquire magazine.

Pappy Van Winkle brand
Scotch in its sights
It's not just the critics that are giving bourbons the thumbs up. Drinks analysts IWSR have even predicted sales of bourbon could even match Scotch whisky in the UK in the coming years. Their initial claim, made in 2017, put a five to 10-year window on that happening. The trade tariffs have tempered that somewhat since, but the popularity of bourbon has not gone away and it is very much going to be the category to watch in the 2020s, particularly as more flavoured bourbons come into the market too.
This new huge interest in bourbon is also crossing over into other drinks categories with US wine brands rushing to age their wines in bourbon casks and hopefully grab some of the halo effects that bourbon clearly has. Major brands have emerged, pioneered initially by1000 Stories from California's Fetzer Vineyards, now owned by Concha y Toro, and since followed by big hitters such as Robert Mondavi.
What's particularly interesting about the growth in bourbon aged wines, is that these were brands initially introduced to appeal to men, but have gone on to become popular with all wine drinkers. They also come with a price point too, with 1000 Stories on sale for around £15 in the UK.
Same but different
There is also the clear link with whisky, or, as it should be known whiskey. The cross over the two means bourbon attracts new whisky drinkers looking for something different, and perhaps less traditional to enjoy.
They might be spelt virtually the same, but there are some very distinct differences in how they are made. Whilst Scotch, for example, can only be made in Scotland, it's possible to distil bourbon anywhere in the United States, even though the bulk of the business and distillers are in its homeland of Kentucky.
Single malt Scotch whisky must be made with 100% malted barley or for grain whisky a combination of malted and unmalted barley and wheat. Bourbon has to come from a basic recipe (known as the 'mash bill') which includes at least 51% corn (maize), with the remainder made up of rye, wheat and barley. It's the corn that gives bourbon its distinct sweetness. The more corn in the recipe, the sweeter the bourbon is. Tone up the rye and you get a spicier bourbon.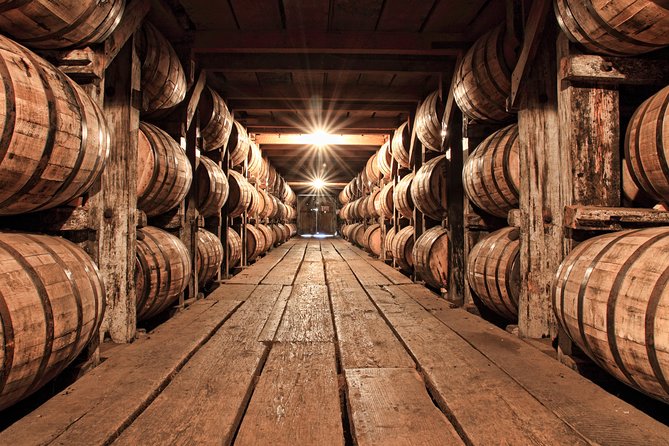 Bourbon Barrels
Whilst bourbons are distilled twice, first in a single column and then in a dumper - a modified copper pot - Scotch whiskies are either double or triple distilled in pot stills for a malt, or in a single column still for grain. With some exceptions.
Whereas Scotch distillers can use casks time and again and can even mature whisky in wine, port or Cognac barrels, a bourbon distiller can only use a new charred oak cask once. All bourbons also have to be bottled with an alcohol level of at least 80% proof. The hotter temperatures in the US means it takes a lot less time to mature a bourbon too.
Bourbon at home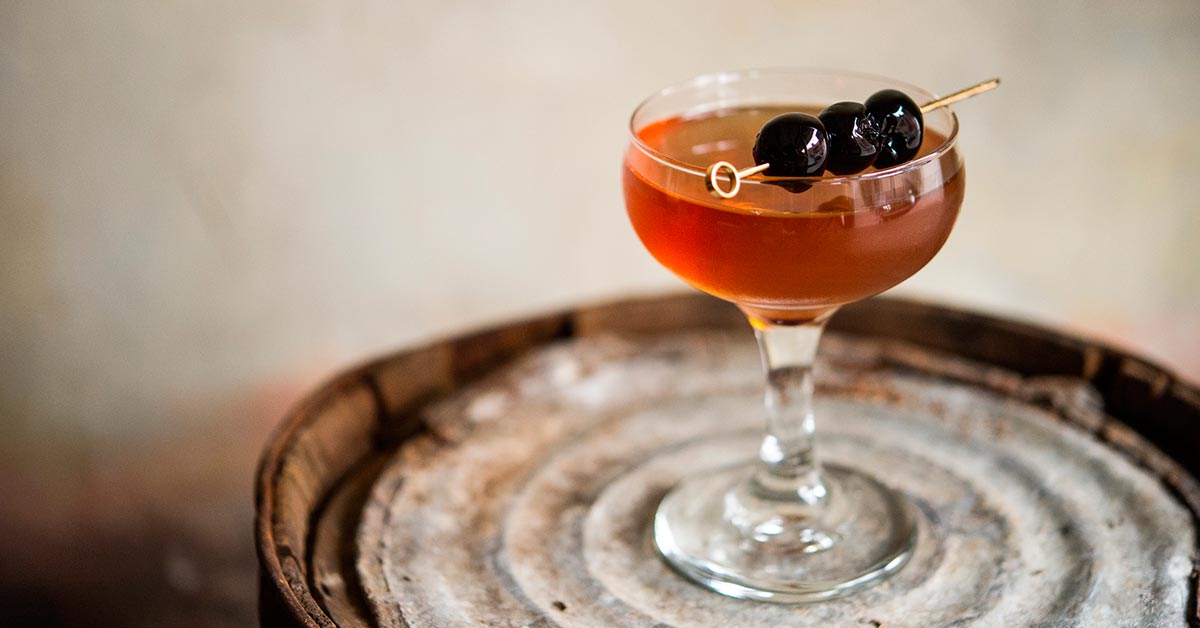 Manhattan Cocktail
The Covid-19 lockdowns over the last year have also been kind to bourbon as people have been happy to re-create their cocktail lounge experience at home, turning increasingly to bourbon-based classics such as a Manhattan or Old Fashioned.
Bourbon also brings with it a taste of Americana, and in these times when it is so hard to travel the chance to bring a bit of the United States to your living room and sip on a cool, aged bourbon is hard to beat.