Deadline
September 30, 2023
Enter Now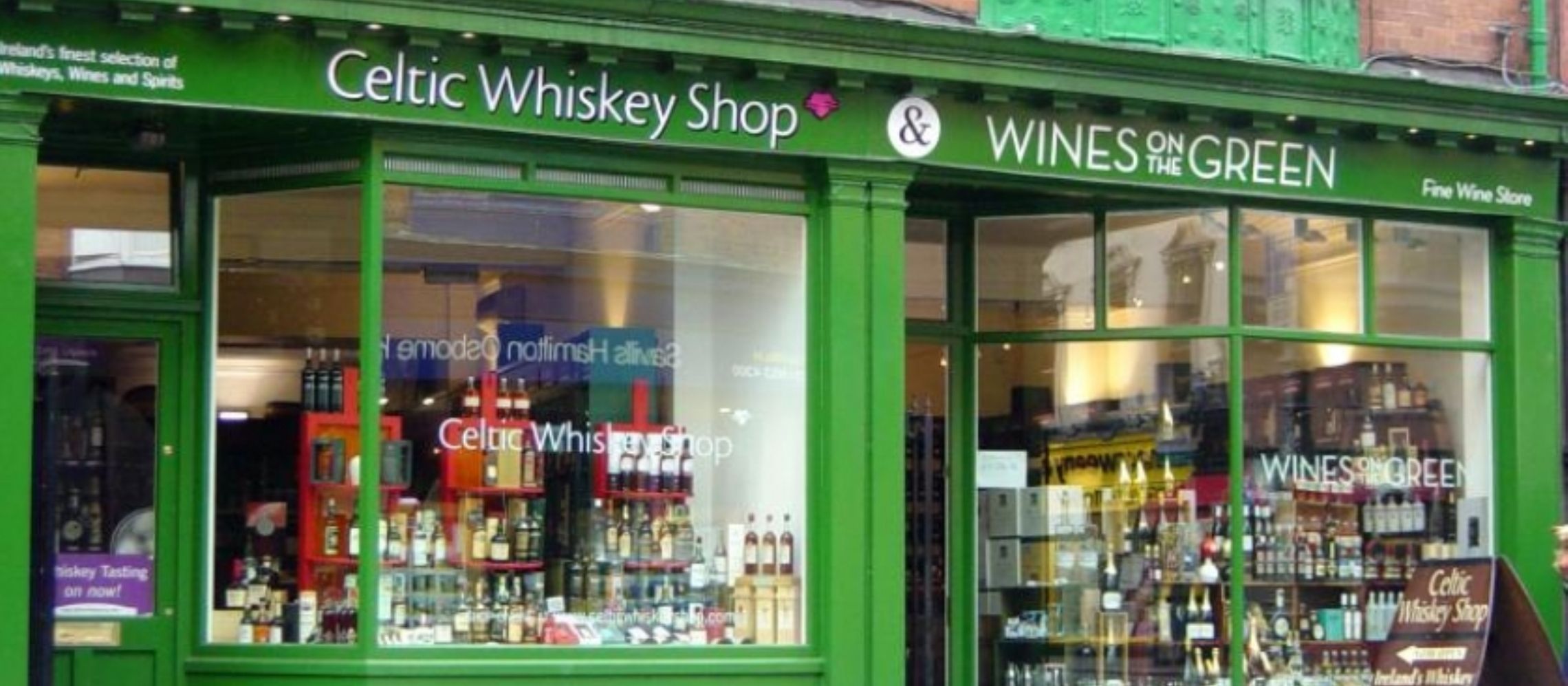 Leading Spirits Retailers in Ireland
The sale of spirits in Ireland were up 4.6% in 2017, here are some leading Irish spirits retailers.
According to the Irish Spirits Association, Gin remains the fastest growing spirit category among Irish consumers, up by 47.2% in 2017, with growth shared between both Irish and imported brands. Premium Irish Whiskey grew by 40% in 2017 as more drinkers move up the value-chain making more conscientious choices about what they drink. In purchases, Vodka remains Ireland's most popular spirits drink, taking up 33.2% of Ireland's overall spirits consumption. This is then followed by Irish Whiskey (24.4%), Gin (11.2%), Rum (7.7%) and Brandy (4.9%). Here are some leading Irish spirits retailers who are playing a major role in the Irish spirits business
O'Briens Wine
O'Briens Wine Off-Licence Groupis Ireland's largest family-owned drinks retailer. They import directly and exclusively from over 75 wineries worldwide. They have a strong relationship with each of their suppliers whichenables them to offer their customers a range of excellent quality wines at the very best value. They also work with local suppliers to deliver a complete range of over 1,000 wines, more than 500 world and craft beers and constantly growing spirits range from Ireland and around the world.
In visiting any of their34 stores, you will enjoy a unique shopping experience thanks to their modern, contemporary layout, daily in-store tastings, monthly promotions and excellent service from their knowledgeable and friendly staff.
Location: 4 Inis Carraig, Golden Island, Athlone, Co. Westmeath, Ireland.
For any queries call: +353 90 642 0777
Website: https://www.obrienswine.ie/
Molloys Liquor Store
The origins of the Molloy Group go back to 1933 when Martin Molloy purchased ­The Foxes Covert Licenced & Grocery business in Tal­laght Village. They have a dedicated team of staff across their liquor stores and pubs who work each day to provide their customers with excellent product choice and exceptional customer service. They prioritise staff training and development, to provide their staff with the knowledge and skills they require to provide first class customer service across their business. Their greatest asset is 100 (circa) employees they have working throughout the company. ­
Location: The Mall, Clonsilla Road, Dublin 15, Ireland.
For any queries call: +353 1 822 7144
Website: https://molloys.ie/
DrinkStore
DrinkStore is a small family run independent specialist off licence situated in the North Dublin Inner City area of Stone batter. Run by the Butler family since 1987 and originally trading under the name of 'Mc Loughlin's off Licence' until a revamp in 1998 saw the trading name change to 'DrinkStore'. They are passionately independent and believe that no one brand, product or company should dominate or control any market.
With this in mind, they try to stock as wide a selection in every category as their square footage will allow and try to represent as many small, niche and interesting producers and suppliers as they possibly can.
Location: Manor Street Manor St, Stoneybatter, Dublin 7, D07 NH48, Ireland.
For any queries call: +353 1 671 9760
Website: https://www.drinkstore.ie/
The Corkscrew Wine Merchants
Established in 2004 from what was one of Ireland's most prominent wine merchants, Berry Brothers and Rudd. Berry's are no longer around, unfortunately, but they continue to grow by sourcing brilliant wines for their customers. Their philosophy is quite simple: to select wines that demonstrate the character and independence that they demand, wines which deliver quality and individuality regardless of price. Terrific everyday wines, new world icons, established classics - they all have a place in their selection.
Location: 4 Chatham St, Dublin 2, Ireland.
For any queries call: +353 1 674 5731
Website: https://www.thecorkscrew.ie/
Mitchell & Son
Mitchell & Son Wine Merchants was established in 1805 and is currently run by the 6th and 7th generations of the Mitchell family. Like Mitchells, many of the other companies in the wine trade were family businesses, but one by one they were taken over by multinationals. Mitchells always resisted this option, preferring to keep the company within the control of the Mitchell family: so, it remains to this day the only wine company in Ireland of its era to be owned and run by the descendants of the founder. Mitchells have always looked at opportunities to improve and expand their business.
In November 2008, the family sold the building in Kildare Street and moved to the CHQ Building in the thriving financial centre (IFSC) in Dublin 1.
Location: 54 Glasthule Rd, Sandycove, Dublin, A96 W312, Ireland.
For any queries call: +353 1 230 2301
Website: https://mitchellandson.com/
Baggot Street Wines
Opened in July 2011, Baggot Street Wines is 100% Irish, and proud to be the local, independent wine, beer and whiskey specialist. Their passionate staffs have over 15 years' experience in the European wine industry and have been known to enjoy the odd glass or two.They stock over 600 boutique wines from across the globe, over 450 international craft beers - with almost 130 from Ireland on their shelves, alongside almost 200 spirits - with Irish Whiskeys a particular speciality. They are continuously expanding their range and looking at products from new countries and regions.
They have daily tastings with samples from across their range, so drop in for a taste or let one of their staff members recommend the perfect bottle! They are more than happy to help with drinks for all events and provide a comprehensive wedding service.
Location: 17 Baggot Street Upper, Dublin 4, D04 V4P5, Ireland.
For any queries call: +353 1 667 3033
Website: http://baggotstreetwines.com/
Redmond Of Ranelagh
At Redmond's of Ranelagh, they are really proud to say that they've been National Off Licence of the Year in 2015. That award means a lot to them, and as each year the exacting criteria evolves as new trends emerge, so they put their backs into keeping ahead of the times while providing customer service excellence, and have fought off some serious competition from all around Ireland to do that. Redmond welcomes when you pop down to us in their spacious showroom in Ranelagh Village, just a few minutes from Dublin city centre,and you'll see for yourself what makes them the country's number one, with their amazing selections of wines, beers and spirits. They're a hands-on family owned business and every one of them have an ingrained passion for what they do and how they do it, and so you can expect a genial and professional service anytime you visit.
Location: 25 Ranelagh, Dublin, Ireland.
For any queries call: +353 1 496 0552
Website: http://www.redmonds.ie/
Sweeneys
At Sweeney's, they try and cater their selection of spirits to tailor the needs and wants of the consumer. They have Whiskeys from Ireland and Scotland, Vodkas from Poland to Finland, Brandy from France and Spain, a large range of premium Gins and Rums plus a large selection of Liqueurs. They also stock many premium whiskeys, Jack Daniels Single Barrel and Honey whiskies, The Yamazaki, Benriach 25 years to name but a few. Some of the more unusual and rarer spirits that they carry are Mezcal and Cachaça, Hennessy Paradis, Ouzo, Pernod, Limoncello and many more.
Location: 6 Finglas Rd, Botanic, Dublin 11, Ireland.
For any queries call: +353 1 830 9593
Website: http://www.sweeneyswines.ie/
James Fox
James Fox Cigar & Whiskey Store is the focal point in Dublin for lovers of whiskey and premium Cuban cigars. For over 135 years, James Fox has been Ireland's most reputable tobacconist and has now added to this reputation a large range of Irish and Scotch whiskeys to satisfy the most discerning palate.
Location: 119 Grafton Street, Dublin 2 D02 E 620.
For any queries call: +353 (01) 6770533
Website: https://jamesfox.ie/
Celtic Whisky Shop
CelticWhiskey Shop is owned and managed by Ally Alpine, who hasalmost 30 years' experience in the trade, along with a very talented and friendly staff. They serve up in-store whiskey tastings all day, every day. They are equipped with a wealth of whiskey and drinks industry knowledge which they are only too happy to share.
If you're travelling, their staff can either wrap your purchases in protective wrapping or arrangeboth national and International shipping.Celtic Whiskey Shop is Ireland's premier whiskey shop based in the heart of Dublin city centre. First opened in June 2003, it has become a mecca for whiskey lovers both in Ireland and abroad.
Over the past 14years, they have built strong ties with all the producers of Irish whiskey and regularly offer exclusive whiskeys, whiskey launches, tasting evenings and distillery trips.
Location:27-28 Dawson St, Dublin, Ireland.
For any queries call: +353 1 675 9744
Website: https://www.celticwhiskeyshop.com/
The London Spirits Competition is now open for submissions. Register your spirits today to save BIG on super early bird pricing. Ship your samples later.