Low & No ABV Spirits: The Next Frontier
24/07/2020
Low & no abv spirits are set to take over the world in 2020, and here's why you should take a step in joining the category.
Low abv and no-abv spirits took off in 2019, and 2020 seems to be carrying the trend forward. A research conducted by Drinkaware stated that around 27% of UK drinkers reduced their alcohol intake, or completely stopped drinking in January. The same research also found that almost 72% of those people who said they drank less or stopped drinking in January, plan to continue doing so in the long term. In this group of people, 59% said they are set to continue to reduce their drinking in the long term, whilst the other 12% said they plan to stop drinking completely.
In fact, the low and no abv trend was predicted by multiple industry experts in early 2019. Let's take a look at what some of the experts had to say about the trend:
"Well as a client I think the latest trend we can see is low ABV and no alcohol is a new coming. We'll see what it's going to do" - Davide Capirola, Head bartender presso Roka Restaurants
"My opinion is the low ABV, so you try to make the customer enjoy the drink without as much volume of alcohol. It's about the tasting, it's about what's unique to the person who is coming to visit us" - Angelo Fiero, Cocktail Maker & ex-Head Bartender at D&D London
"I think people are paying a lot of attention to quality, homemade products and trying to search unusual products, I think that's the key for future as well and people are more conscious of sustainability as well. Perhaps, or my vision, the future will be towards the low ABV category" - Tiago Mira, Bar Manager at The Goring Hotel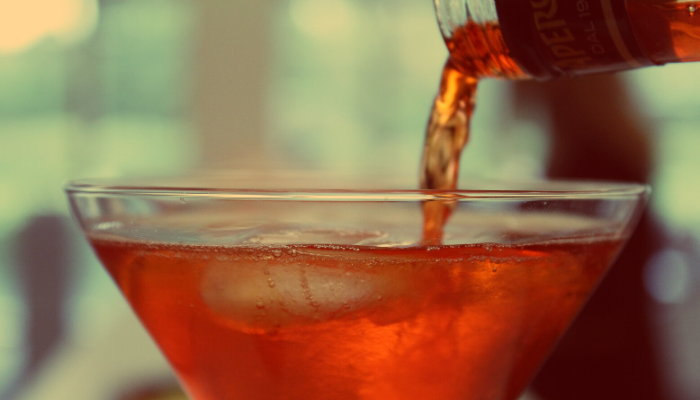 Taking a look at how the low and no abv trend is climbing the ladder within consumers, what's really next for a spirits brand?
A lot of bigger spirits brands are delving into the low & no abv trend by partnering with brands, investing in other drinks, and some even taking the step to produce their own low abv spirits. One of the brands taking on this trend is London Dry Gin's brand Portobello Road Gin. Portobello Road Gin has launched a lower alcohol product to add to its portfolio. The new gin is named Temperance, with a 4.2% ABV has been specially crafted for gin drinkers who are looking to lower their alcohol intake.
One of the bigger brands to delve into this trend is Pernod Ricard. Pernod Ricard launched an alcohol-free dark spirit in the second half of 2019. The spirit, called Celtic Soul is known for its flavor of sweet vanilla, spices, and oak - and is said to be very similar to a whiskey.
ISH Spirits from Denmark are also rubbing their hands into the no abv sector as they brought out an alcohol free rum, called Rumish, and an alcohol free gin, called Ginish. The brand claims that these two alcohol free spirits are designed for "those who can't or don't always have the desire to drink alcohol, but crave the same familiar flavours."
So, as a spirits brand, 2020 is the year that you might want to look into expanding a little more into the low & no abv trend.
What's in it for retailers?
With the low & no abv trend taking over, retailers are going to have to expand the spirits that are laid out on their shelves. It seems to be that consumers are going to be going ahead and grabbing those spirits which are either of low abv, or have no abv at all.
Drinkaware's chief executive, Elaine Hindal spoke to Drinks Retailing News and said "With a growing number of people cutting down on their drinking or cutting it out completely, retailers will need to continue to adapt their drinks offer. With the wide range of high quality no and low-alcohol drinks now available, it's never been easier to put together an appealing selection for customers."
Like Elaine said, there are a plethora of brands and companies who are charging their portfolios up to adapt to the new trend taking place across the globe. Retailers are also going to have to adapt to this and stock up their shelves with the spirits consumers are looking for.
Why low & no abv?
It's been said that consumers are shifting to low abv and no abv drinks for mainly health reasons. People are wanting to slow down their alcohol consumption, in order to boost their health.
A few other reasons why low abv & no abv spirits are taking over is because of the rise of cannabis drinks, which seem to be beneficial for health when compared to spirits. So, the millennial generation is now gravitating towards cannabis drinks, and low abv & no abv spirits.
The cannabis industry also doesn't sell itself short, as cannabis brands and spirits brands are also bringing their hands together. In fact, a great example is Sally Wynter, the founder and creator of Muhu Gin, which is the UK's first cannabis infused gin.
Sally has done a wonderful job in bringing together cannabis and spirits, completely sticking with the trend that is set to take over the world.
Know more about Sally and Muhu Gin here
So what's next for your spirits brand?