Deadline
September 30, 2023
Enter Now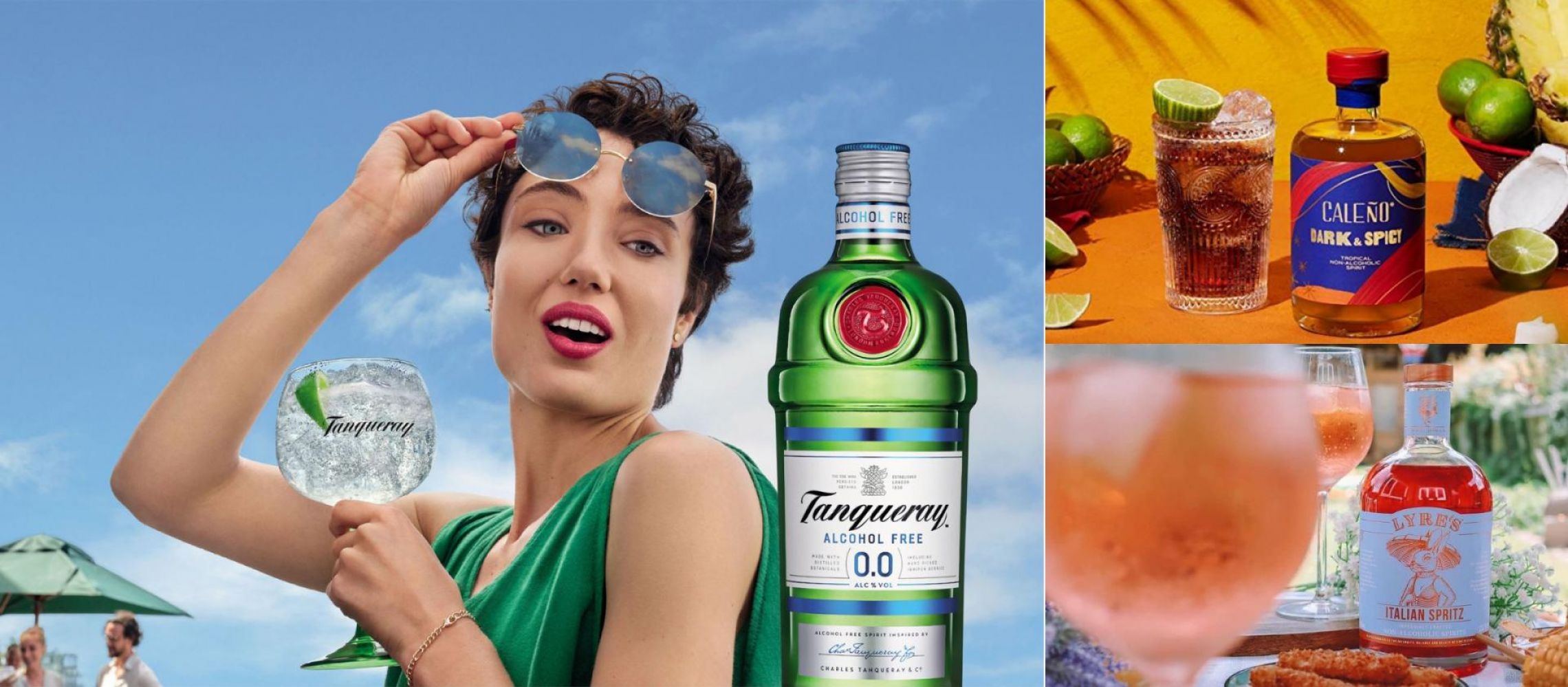 Our Top 10 Sober Picks for Christmas
Going sober this Christmas? Here are 10 incredible non-alcoholic drinks to celebrate this season.
If you're going sober this Christmas, you no longer need to feel like the odd one out. With alcohol-free options tasting less like sugared fizzy drinks and more like those in the grown-up department whether you're looking for spirits, wine or beer, you will be spoiled for choice!
Spirits
1. Tanqueray Alcohol Free 0.0%, 70CL
For gin lovers who want the flavour of gin minus the alcohol, this is your best bet. Mix it up with tonic for a classic G&T. It contains the four key ingredients as the original London dry - juniper, liquorice, coriander, and angelica root emulating the same genuine flavours.
2. Caleno Dark & Spicy Non-Alcoholic Spirit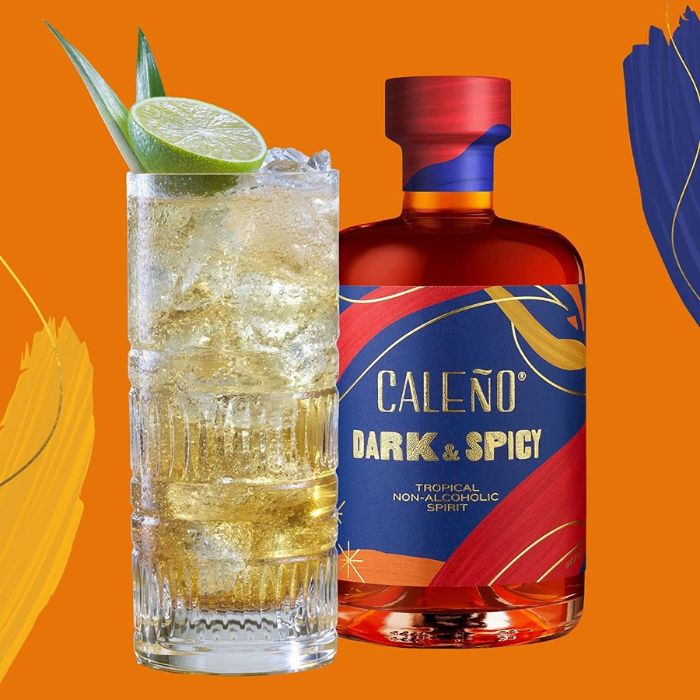 This gold liquid comes in as a great stand-in for rum. It's zero sugar, gluten-free and vegan, and packs a punch with an exotic blend of pineapple, coconut, ginger, vanilla, kola nut & lime. Top it with ginger ale over ice & a squeeze of lime for a perfect take on the Dark & Stormy.
3. Clean W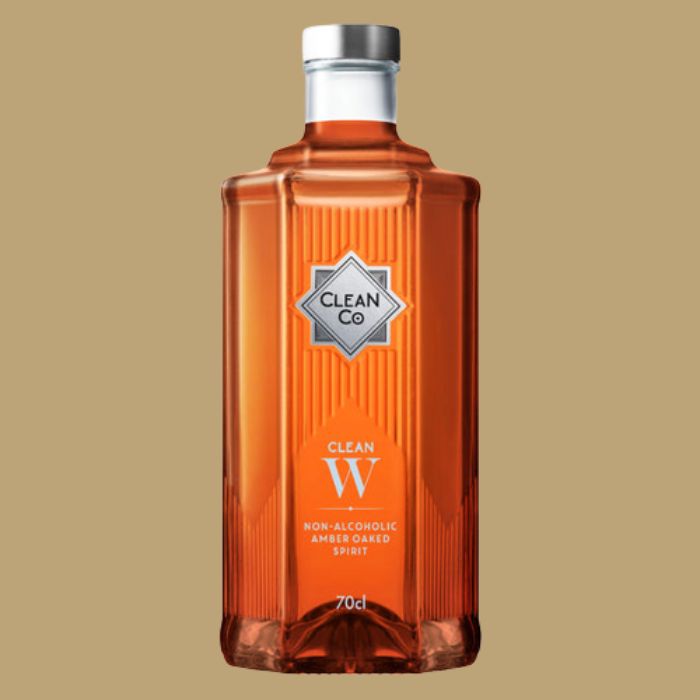 A superb whiskey alternative, pick this flawlessly crafted zero-sugar, non-alcoholic take on Bourbon Whisky, with characteristic notes of oak and sweet vanilla.
The impact builds gently, with rich spice, fresh apple and figs on the taste giving way to a smooth long mouth coating finish.
For a perfect pour, mix with good quality coke over ice for a classic bourbon and coke taste.
17 calories per 50ml serving
No sugar, no sweeteners, no hangover
Vegan, lactose-free, gluten-free
4. Lyre's Non-Alcoholic Italian Spritz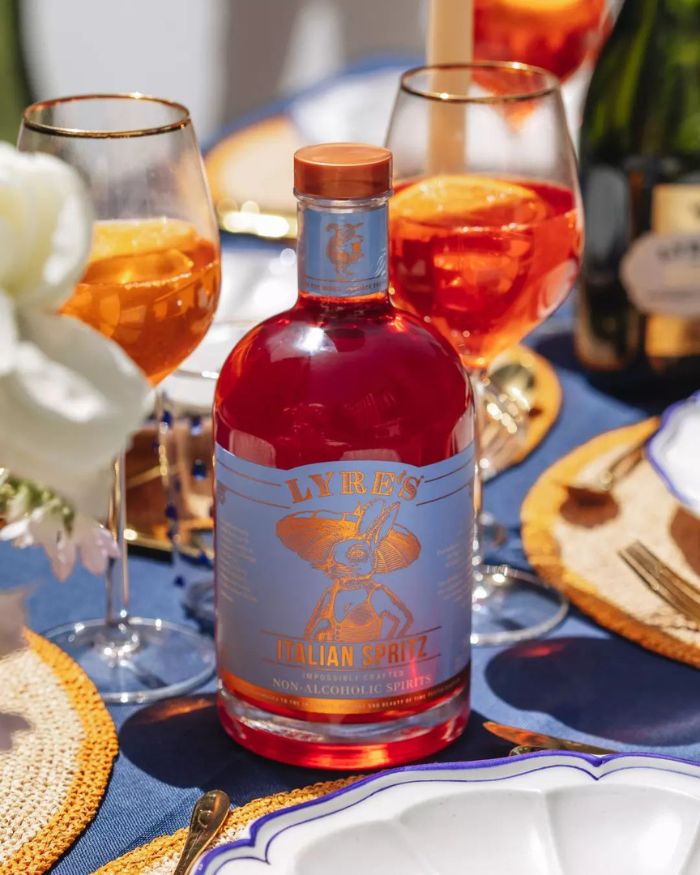 This non-alcoholic take on Aperol puts you in a sunny mood as you mix it with soda and sip away dreaming of warmer climes.
Tasting notes Bittersweet orange peel, with tart red fruit and a savoury, bitter herbal undertone.
The Lyre is created in Australia and lends itself to creating some of the best-tasting non-alcoholic spirits out there.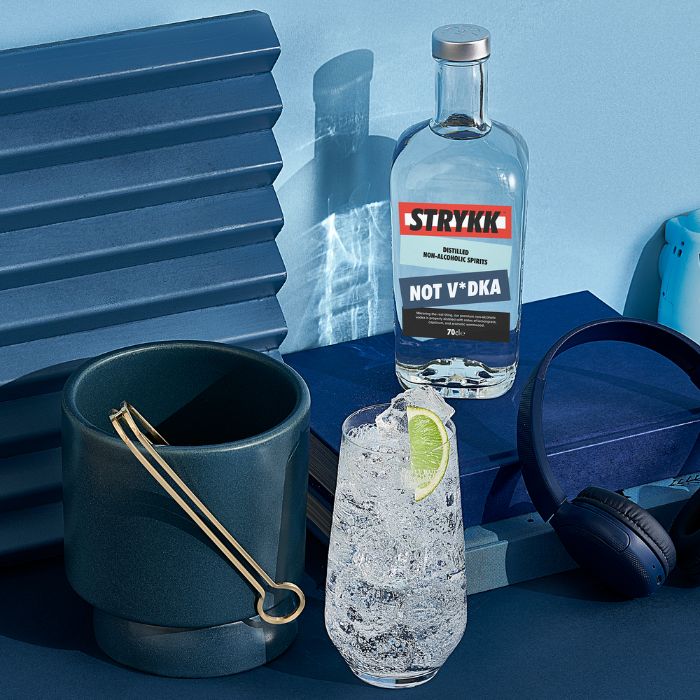 With a subtle sweetness blended with the aromatic flavours of lemongrass and capsicum, the Strykk recreates the flavour profile of a vodka.
Distilled and bottled in the UK with a blend of botanicals and herbs, you get all the spirit and none of the alcohol. Pour it as vodka, lime, or any of your favourite vodka cocktails, and enjoy!
100% Natural
No alcohol
Zero Calories
No Artificial Flavours
Wine
1. Nozeco Alcohol-Free Sparkling Drink, 750ml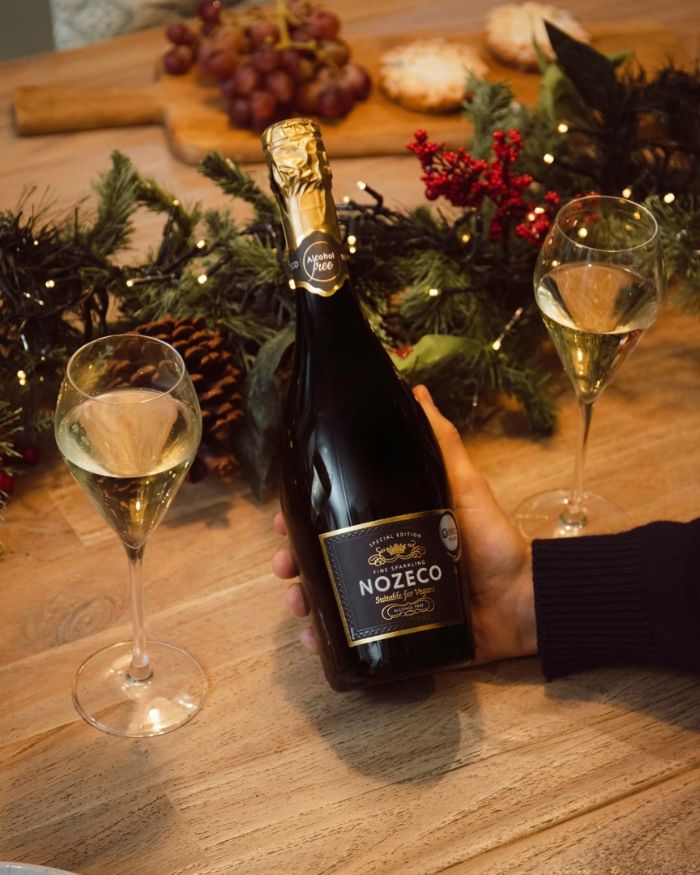 Bring this sparkling wine into your celebrations, with the bubbles and great taste without the hangover. It has a pale yellow and elegant colour with fine bubbles. Well-balanced on the palate, has good structure and finish, and contains less than 0.5% alcohol.
Chill it on ice and serve cold.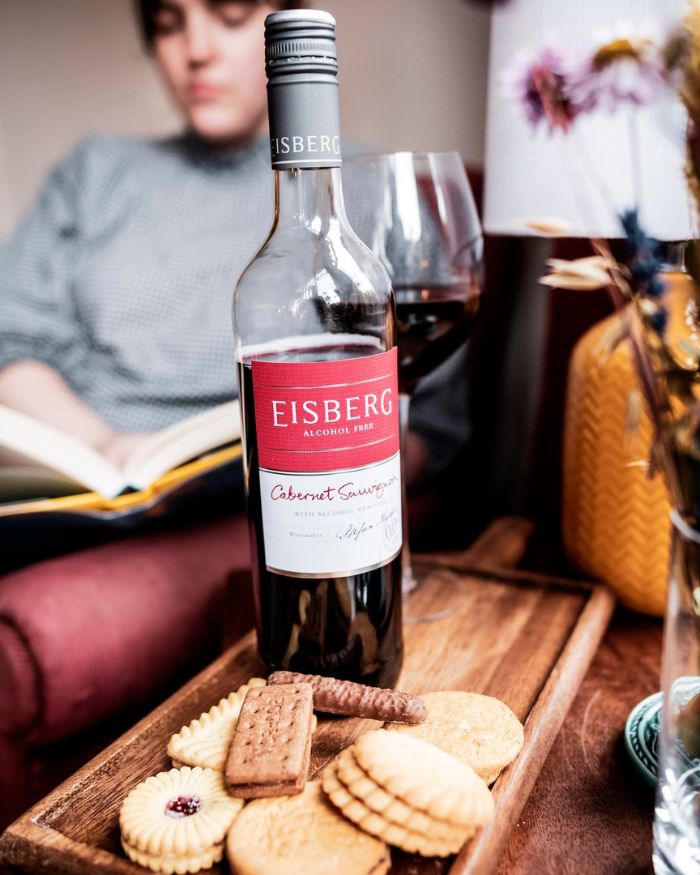 This rich red wine with a deep ruby colour has an aroma of cherries and plums. It has had the alcohol carefully removed. Suitable for vegans, the Eisberg is made using natural wine and offers the true texture, mouthfeel and finish of a deep Cabernet Sauvignon without the alcohol.
Enjoy at room temperature, this Cabernet Sauvignon is perfect on its own, or with pasta or meat dishes.
Alcohol-free wine-based drink
Alc 0.0% vol
Optimal drinking temperature: 5 – 7 °C
28 kcal per 125ml serving
Simply Smashing Cocktail
Method
Take the mint leaves in the palm of one hand and clap your hands firmly three or four times.
Add to a cocktail shaker with the Eisberg Cabernet Sauvignon, cherry juice and lemon.
Shake and strain into a goblet glass and fill with ice.
Garnish with a sprig of mint, two cherries and a lemon slice.
3. M&S Alcohol-Free Fizzero Rosé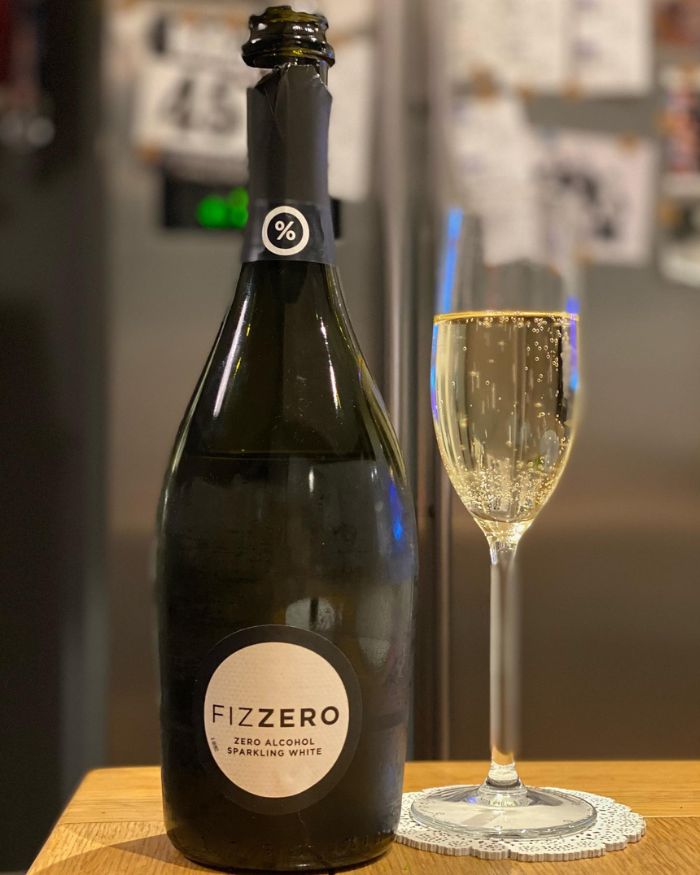 An alcoholic-free rosé made with a unique recipe that involves fermentation so it tastes like wine and not like a soft drink. A balanced sparkling wine with the refreshing flavours of raspberry and strawberry. A round mouthfeel with flavours of green tea. Use it as your Christmas party drink for friends and family looking for a non-alcoholic option.
Beers
1. Brooklyn Lager 'Special Effects' Alcohol-Free Beer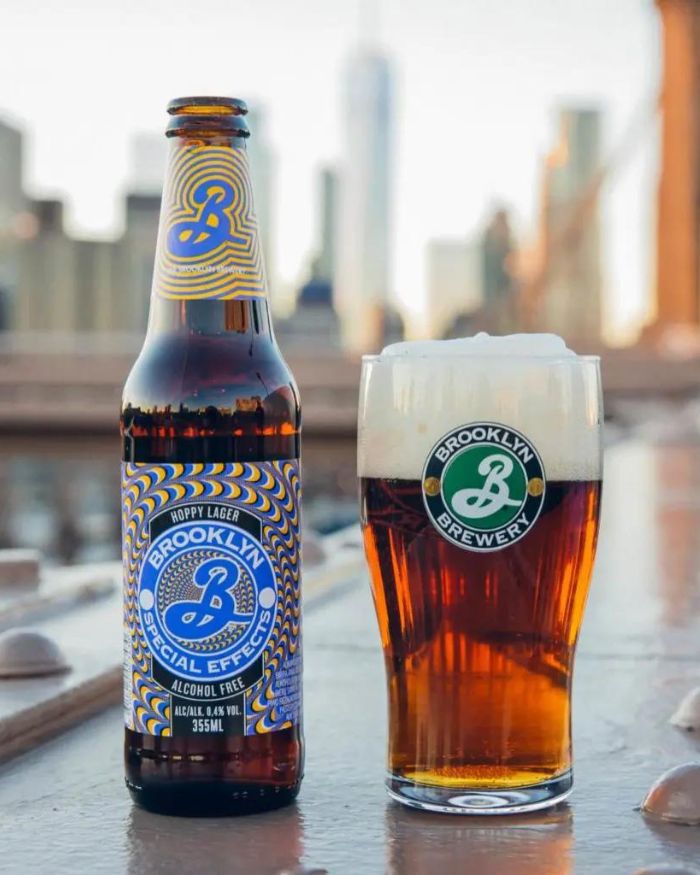 This is one of the best booze-free beers that you can get your hands on. Peeled grapefruit and fresh, zesty hop aromas, with a clean bitter edge. A flavourful, hoppy and delicious beer without the buzz.
The Brooklyn Brewery started with a dream to return brewing to Brooklyn, once a powerhouse of American beer production. Their James Beard Award-winning Brewmaster Garrett Oliver and his team brew everything from classic styles to bold experiments. They collaborate with brewers, innovators and artists from around the globe to come up with fun and interesting alcohol-free beers that don't lack in flavour.
2. Hammerton Crunch AF | Alcohol-Free Peanut Butter Stout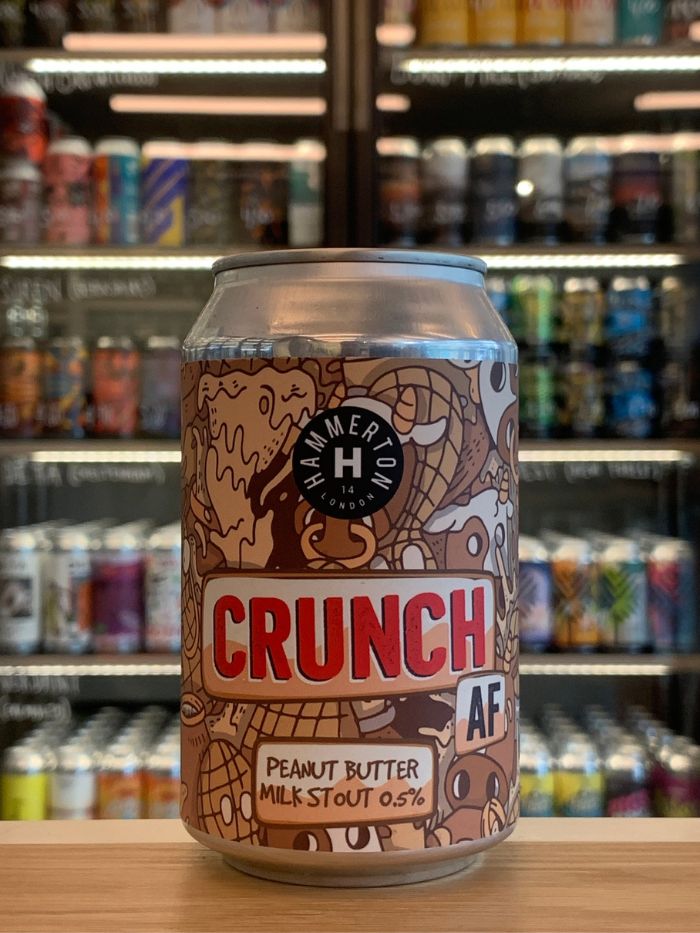 The Crunch comes from Hammerton, a brewery based in North London. Savour its flavours in this flagship stout and join the ranks of its fans.
This stout was created when they hit perfection with an impeccable ratio of peanut butter, biscuit and lactose after more than 37 experiments carried out over 3 months. Experience a massive hit of roasted peanuts and biscuit on the nose, followed by a silky-smooth mouthfeel, and a sweet crunch as it ends with a malty aftertaste.
[[relatedPurchasesItems-39]]
Style: Peanut Butter Milk Stout
Region: Islington, London
ABV: 0.5%
Can Size: 330ml