Deadline
September 30, 2023
Enter Now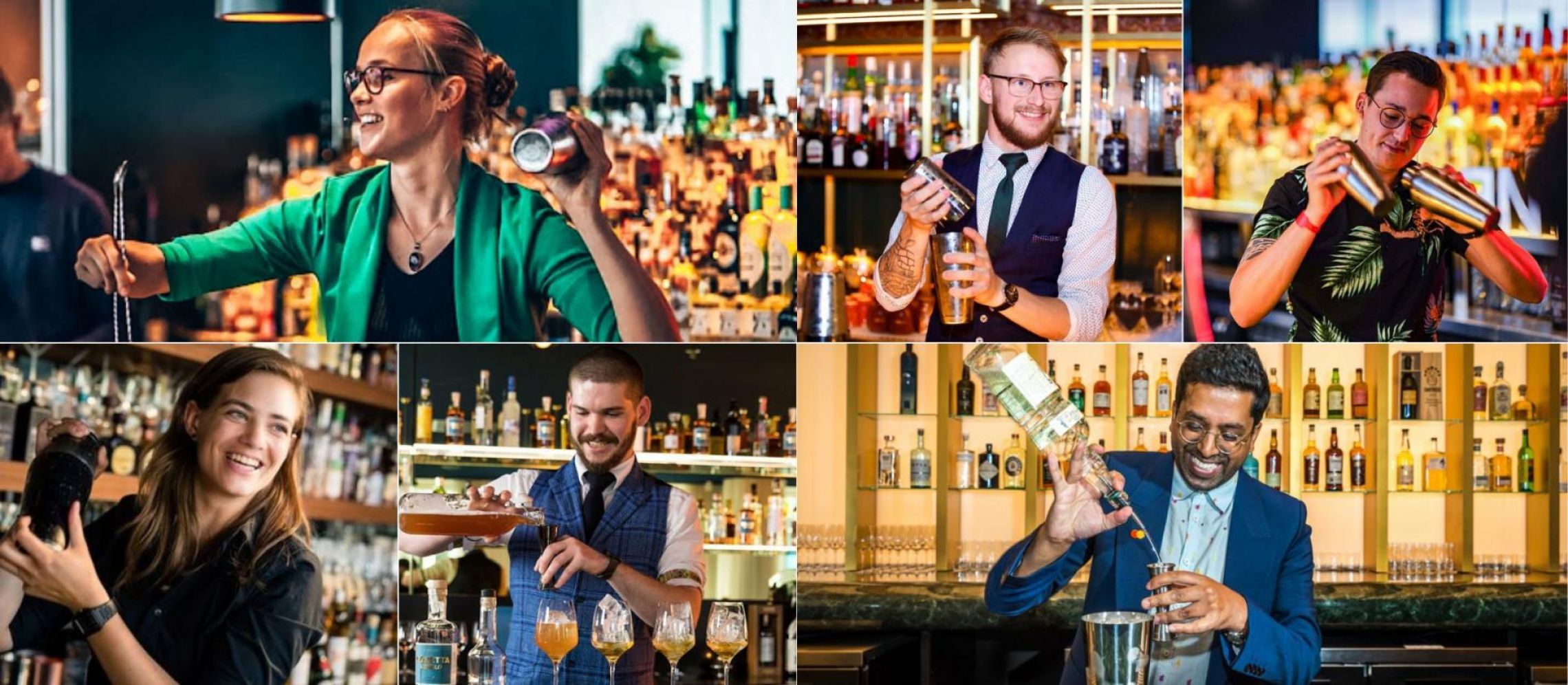 Stars in The Bar Industry of Amsterdam!
Check out Amsterdam's top bartenders that have played a huge role in the drinking culture of Amsterdam.
Amsterdam is one of the world's most iconic cities with its 200-year-old canals lined with picturesque townhouses and its rich culture. It also has the Pulitzer Hotel and Pulitzer's Bar. And with a lot of bars, you have a variety of drinks to choose from and bartenders who just add to your drinking experience. Check these "innovative in their own way" bartenders to know more about Amsterdam.
Najade Bijl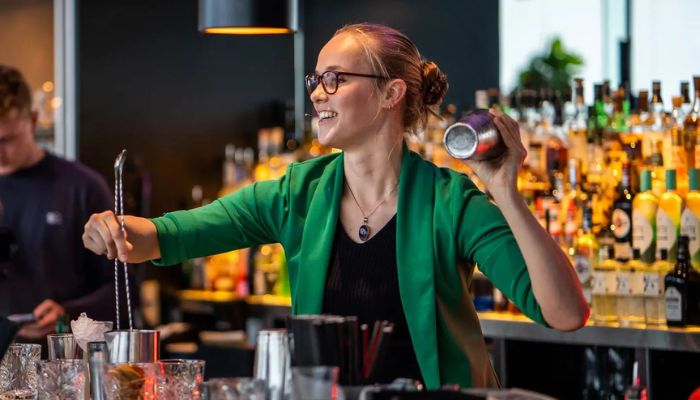 Image: Najade Bijl
By just giving it a try, Najade Bijl (@najadebijl) completed 8 years in the hospitality industry. She started working at an Irish Pub where she learned the basics about whisky and beer. She also registered in the European Bartender School and continued to apply for jobs in Amsterdam.
When asked, she shared, "Amsterdam really is the place to learn more about cocktails and bartending." Her bartending talent was noticed in 2021, and she was named the "Best Bartender 2021" by Entree Magazine. Her sources of inspiration are Mads Voorhoeve, Andrew Nicholls, and Andrei Talapanescu. She's currently a bar supervisor at Pulitzer's Bar.
Tess Posthumus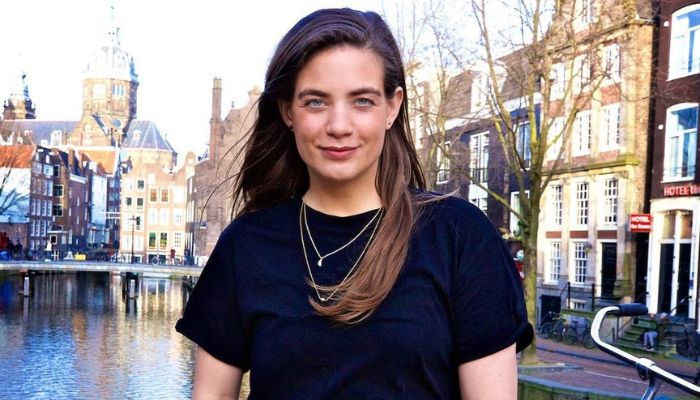 Image: Tess Posthumus
Tess Posthumus is a multi-awarded bartender and bar owner based in Amsterdam, Netherlands. She also runs her website TessPosthumus Gives her feedback after competitions 'You need to learn how to walk before you can start running. Sharing more about Flying Dutchmen Cocktails, she wants to teach the Dutch bartender and their guests how to walk, run and eventually fly through the world of cocktails.
Joost Jansen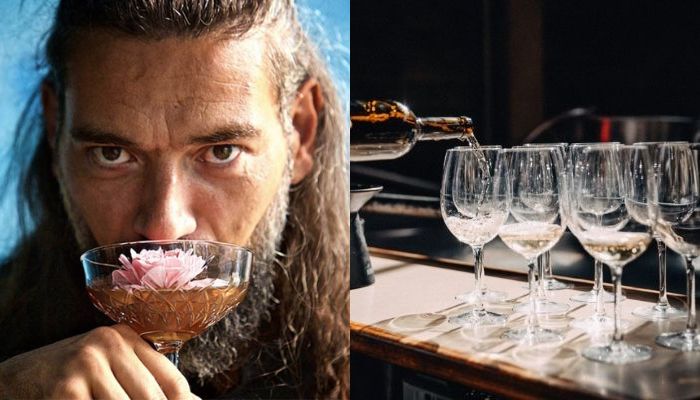 Image: Joost Jansen
Joost Jansen is best known for his alchemy in mixing drinks. He currently works at Behind the scene in Amsterdam. He is fascinated by the amazed smiles of the guests at the bar. As he works with all kinds of spirits to make his drinks interesting, his favorite part of the job is figuring out what to serve his guests beyond expectation. He has worked in bars like Panama, Lime, and Westergas in Amsterdam.
Thomas Doll-Datema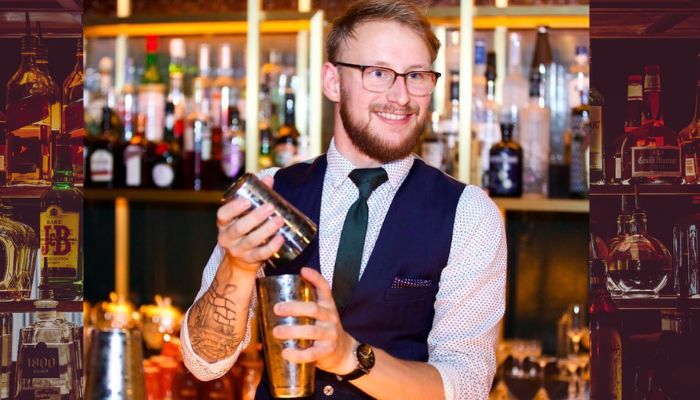 Image: Thomas Doll-Datema
Thomas Datema is a bartender from Amsterdam, who works in a bar named 'Porem'. He loves setting up the bar and the fact that his city is small but popular among tourists. He is known for telling nerdy stories about booze.
Julien Reed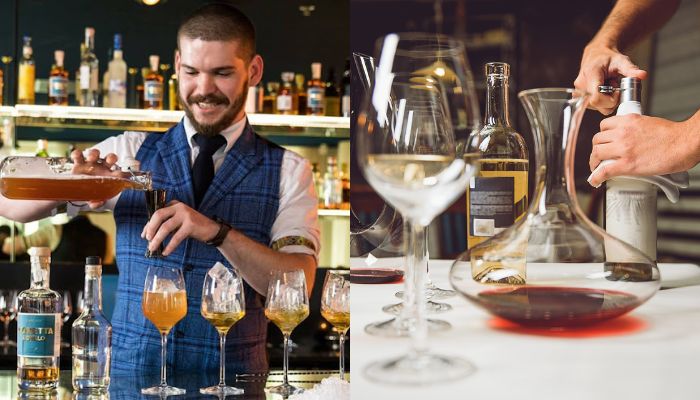 Image: Julien Reed
Working as a head bartender at Door 74 cocktail bar, Julien is a keen learner. He wishes to learn more about the various Food & Beverage World departments. He has already worked in the kitchen of Cafe Panache, With some very talented chefs who taught him about the world of cooking. His experience in serving food and wines to guests makes him a Michelin Star service member.
Ryan Chetiyawardana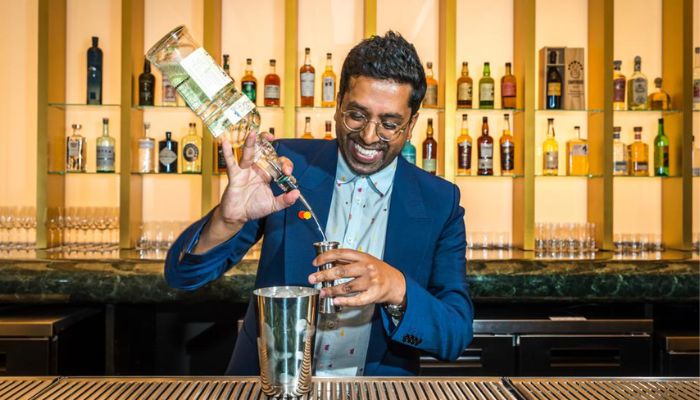 Image: Ryan Chetiyawardana
He grew up in an environment where food and drinks were the heart of the household. Following his passion, he began his career training as a chef. He owns two most excellent bars, one of which is located in Amsterdam, named Amsterdam (@super.lyan).
[[relatedPurchasesItems-39]]
He launched the spectacularly inventive cocktails- the Mr. Lyan Bottled Cocktail which can be enjoyed in the comfort of your own home. His first cocktail bar, White Lyan, was opened in 2013, which uses no perishables; no fruit, and even no ice. It was an exploration where lower waste and pre-made cocktails could be used too. He developed his acute palate, experimenting with ingredients.
Leroy Soumokil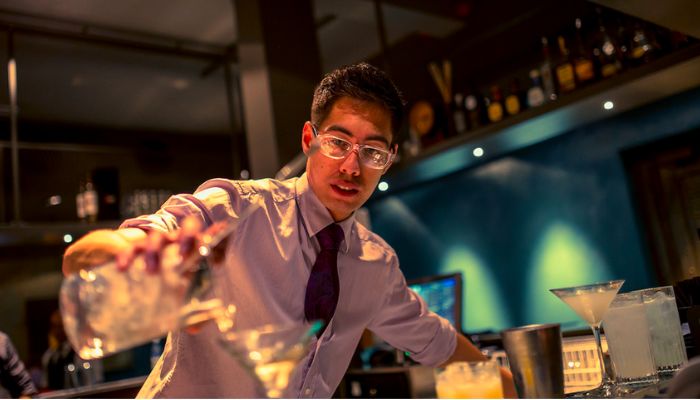 Image: Leroy Soumokil
Leroy Soumokil, another bartender who religiously maintains his Instagram, is on our list. With quirky and interesting names for the drinks, his agenda is to promote his work. He has published his cocktail book which has a very interesting name 'Bar Mokum'. He also runs a page with the same name as his book BAR MOKUM in which you can find all the cocktail recipes you need.
Andre Cardoso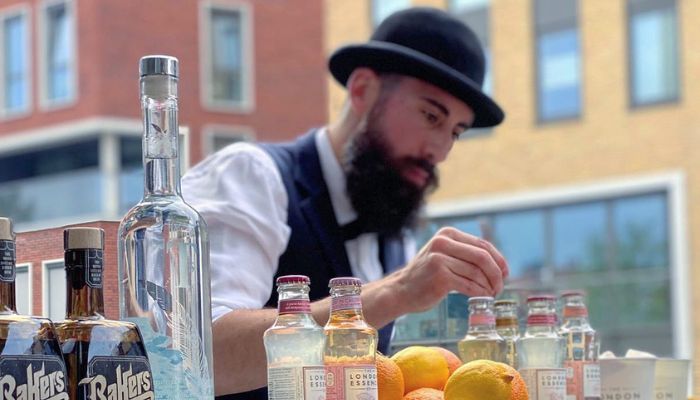 Image: Andre Cardoso
Andre Cardoso, famously known as the 'Gin Tonic Man', is a bartender as well as a cocktail shaker from Amsterdam. He's Dutch with Portuguese roots. 'Spilling liquor is all part of the show is his motto. His social media presence is very strong with a huge fan following of 17.2K followers. He also founded Miss Daisy Road Cocktail Bar, a mobile bar made from a horse box conversion.
Wouter Bosch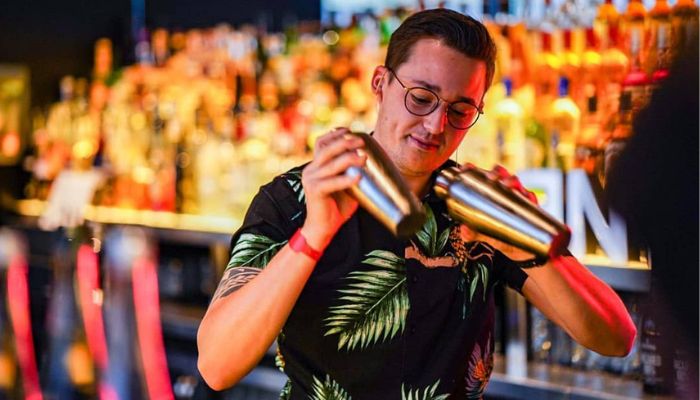 Image: Wouter Bosch
Wouter Bosch is the impeccable mixology maestro, who composes real-tasting symphonies. He is quite famous for creating a cognac-based cocktail. He talks about how he transformed a lesser-known cocktail, the Black Velvet, which is originally made from brown beer and champagne. He calls his version the "Suede". Cognacs have been a challenge for Wouter. They are delicate spirits and their fruity flavors need to be carefully handled. He had the chance to work a shift as a guest bartender at the Ritz in Paris, where he served an Old Fashioned signature cocktail made with Cognac.
The drinking culture in Amsterdam is very popular, and the city actually deserves all the attention it gets because most bartenders call it their favorite small city.
Article by Puja Behera, Beverage Trade Network