Support Programs That Work Behind The Bar
11/02/2021
From training programs to incentives, London's leading bartenders tell us what exactly they are looking for from the spirit brands they stock.
Every spirit brand looking to make it big would like to feature at the back of reputed bars in the hands of the best bartenders. But, that's only just the beginning. For brands to have staying power on the shelf, be picked up again and again, and stay in rotation at these bars for years to come they have to take some basic steps.
Bartenders and bar managers look for brands that can offer them support throughout the time their spirits are merchandised at their bars. Supporting bartenders is a great way to build an on-premise presence, especially when brands are aiming for repeat orders. The question is, what kind of support are bartenders looking for?
We spoke to bartenders from some of the leading establishments in London, who shared what they expect from the spirits brands stocked on their shelves.
"Training is very important, and I really like to meet the actual producers/distillers. It makes me feel more confident about products." - Cosmin Tigroso, Head Bartender, Vintry & Mercer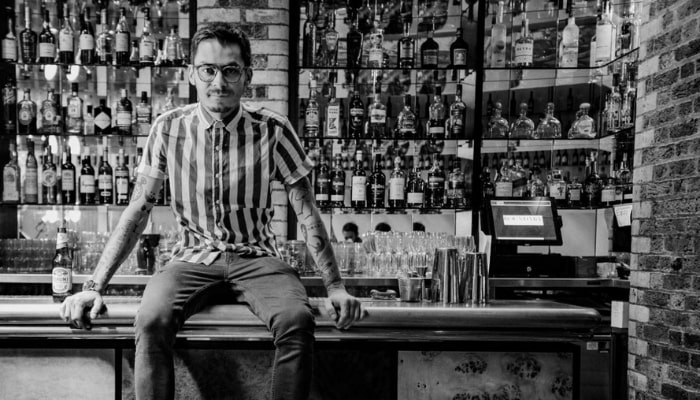 Cosmin Tigroso, Head Bartender, Source: Cosmin Tigroso
"Staff Training is an important part together with sustainability programs especially a way to reduce waste. The amount of good-quality glass bottles and cardboard boxes wasted at the end of the day is countless. I will be happier for those items to have a longer life and to be reused, as recycling is not enough." - Mariantonietta Varamo, Assistant Restaurant Manager, The French Table
"Good support programs are: have a direct contact with the suppliers, organize a trip to distilleries, masterclass, collaboration for events and bar shows." - Cristiana Pirinu, Bartender, The Donovan Bar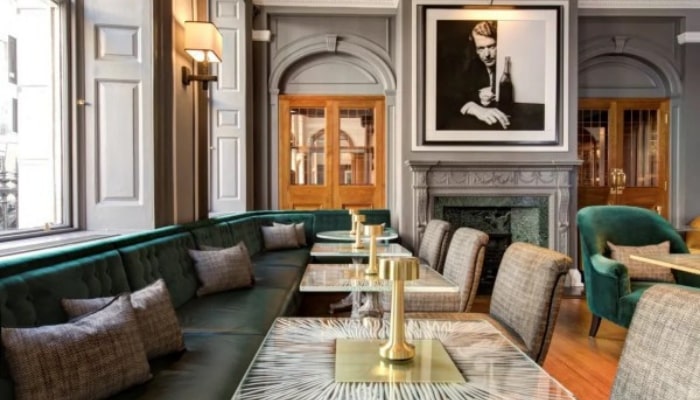 The Donovan Bar, Source: Rocco Forte Hotels
"I am always looking for team incentive as internal competition, team trips, and training. This is something that helps the team to get more knowledge and build a better relationship between each other." - Salvatore Megna, Head Bartender, The American Bar at the Stafford Hotel
"Nowadays, it has to be a combination of best practices. Venue activations, financial support, and brand training/incentives." - Daniel Susko, Head of Bars, The Birley Clubs
"The biggest support that I can have is the fast and dedicated communication from the supplier, having someone who can assist and advice ASAP in case of need." - Vitor Hugo Lourenco, Head of Bars, Harbour Hotels
"Stock, vouchers, and training, we always do incentives for our guys, floor staff always prefer vouchers, and the bartender goes for the bottle instead." - Davide Capirola, Bar Manager, Roka Restaurants
"Stock support for house pour spirits usually works well. For the back bar, the quality of the liquid in the bottle should speak for itself. If my bar team loves the liquid, then there is little or no support required to stock it! Where cocktail menu listings are concerned, it reasonably depends on how the spirit is used." - Georgia Billing, General Manager, City of London Distillery & Bar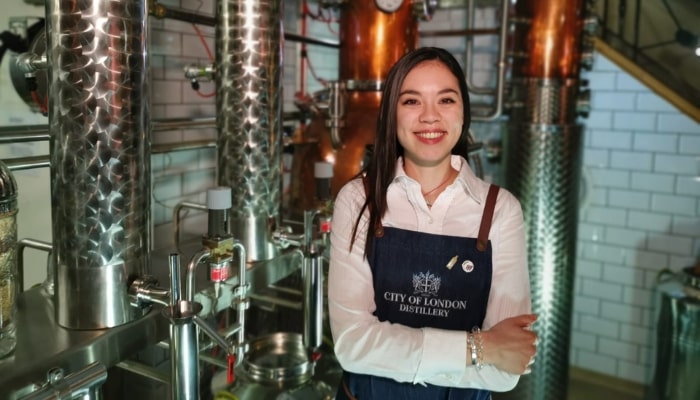 Georgia Billing, General Manager-City of London Distillery & Bar, Source: Georgia Billing
"Good customer service and suppliers that can rectify problems quickly and efficiently using good communication and always remaining transparent. It's also great when they provide eye-catching marketing materials for their products." - Gary Burdekin, Master Bartender, TGI Friday's
---
[Pictured in the header: Cristiana Pirinu, The Donovan Bar]