Deadline
September 30, 2023
Enter Now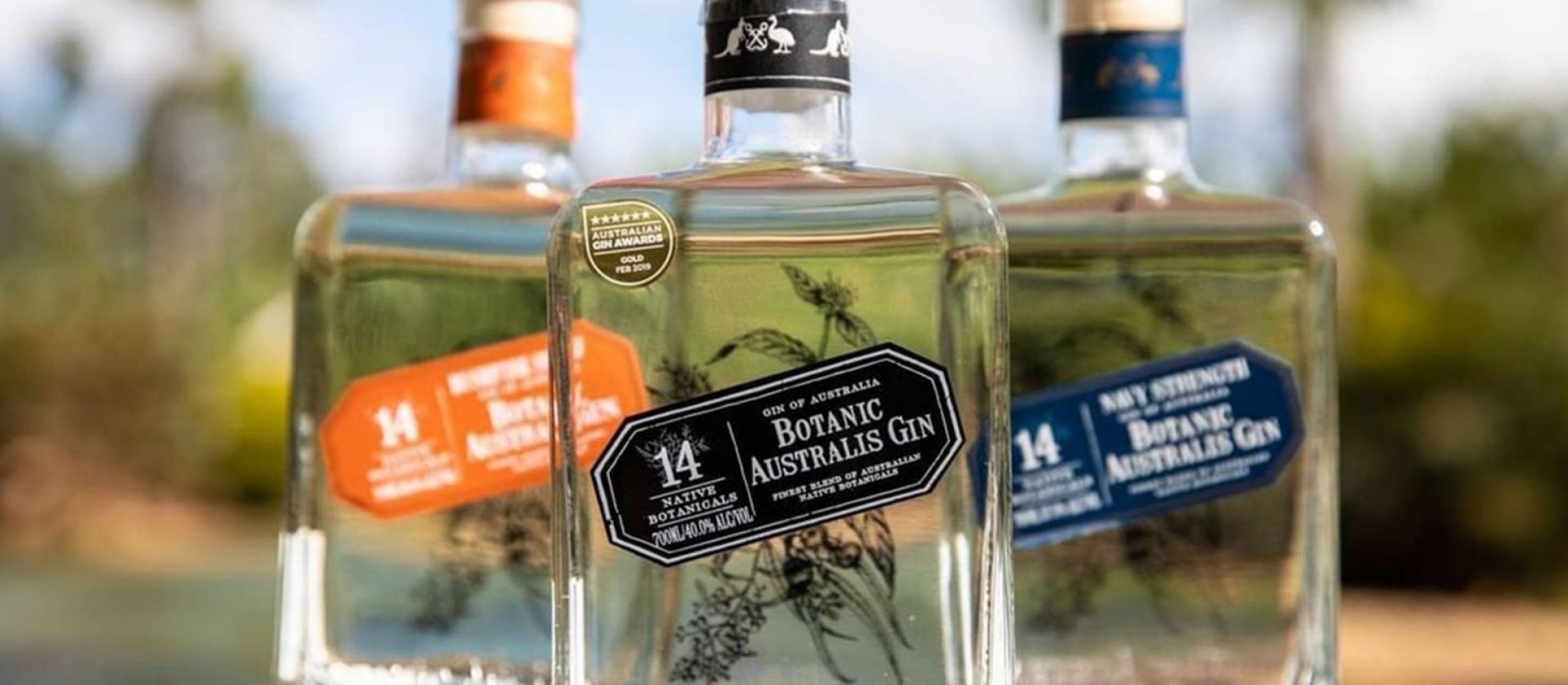 The Australian Gin Market Is Soaring!
International Manufacturers have controlled the Gin market in Australia, but consumers are now ready to shift their focus towards local Gin Distillers
Australians are fond of drinking Gin. In fact, the majority of the sale came from the top 3 brands of Gin - Gordon's, Tanqueray, and Bombay. The overall sale of Gin grew by 36% compared to 2019 sales and the total consumption in 2020 was over 973,000 nine-litre cases which is equivalent to 12.5 million bottles, according to IWSR.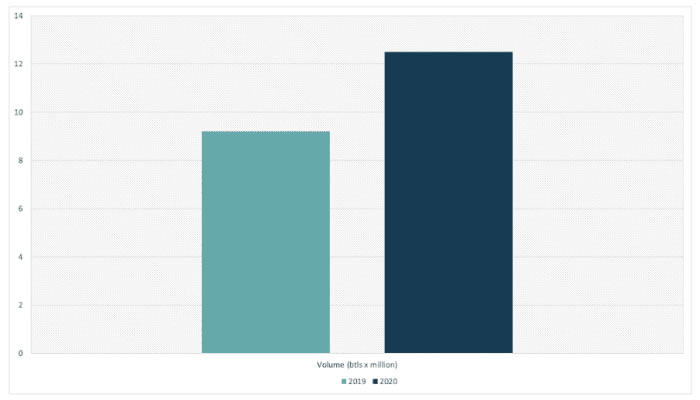 The graph shows the increase in gin sales in 2020, Source: Spirits Beacon
The proportion of sales of local gin is less compared to the big brands, however, is on an increasing trend. The consumption of locally distilled Gins was about only 5% for a considerable amount of time (2016-2019). However, it witnessed a shift and in 2020 this figure reached 15% which accounted for a fair share in the market. In such less time, local producers have not only created a place for themselves but also have attracted the upcoming generation of gin drinkers to try and explore the locally crafted spirits. Importantly, the frequent release of new products appeals to those that are eager to experiment with new flavour profiles, juniper combinations, and botanical aromas.
Paul White, Co-founder and CEO of West Winds Gin at an interview with Wayfarer said "Australia has ingredients that don't exist anywhere else in the world: bush tomato, wattle seed, Davidson plum, and sea parsley, [as examples], and there are no rules as long as the gin contains more juniper than anything else and more than 37.5% alcohol," White said, "So you can make it taste however you like." Wayfarer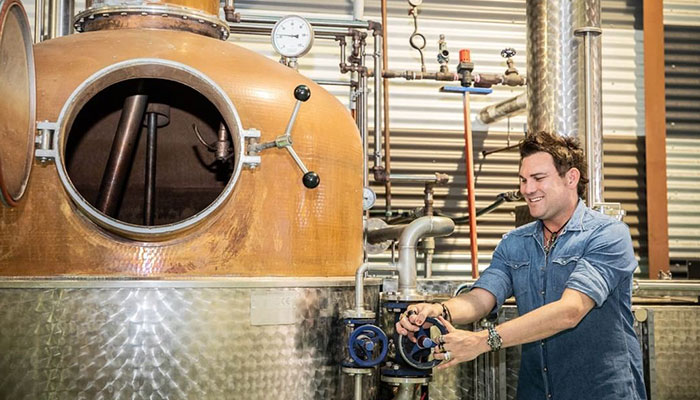 Mark Watkins at Mt. Uncle Distillery in Walkmin, Queensland, Source: Instagram
Botanic Australis Navy Strength is one such ideal gin that won the Best Gin of the Year at the London Spirits Competition. It focuses on Australian Flora. Apart from Juniper, you can taste local ingredients like Wattle Seed and Tasmanian pepper-berry. A blend of Lemon Myrtle and lemon-scented gum plays a very important role in cutting down the high alcohol. Founder of Mt. Uncle Distillery and head distiller Mark Watkins explains "The reason for this is that lemon myrtle is heavy and tends to hang on the palate, while lemon-scented gum is very aromatic yet does not stay on the palate. Combining the two you get a very balanced "lemon peel" effect."
"We have built our unrivalled reputation on producing award-winning premium spirits and liqueurs, with a huge emphasis on using as many local and national Australian ingredients as possible," he said.
Apart from this, Mt Uncle Distillery also won 2 more gold medals at the London Spirits Competition for Botanic Australis Northern Gem gin and Iridium Gold Rum. Along with this the distillery also grabbed 5 silver medals at the competition.

Two Gins out of 3 presented by Mt. Uncle Distillery won the gold medal at London Spirits Competition, Source: Mt. Uncle Distillery

LWC is judged by notable professionals having knowledgeable experience, Source: Mt. Uncle Distillery
Review of Botanic Australis Navy Strength Gin from the 2021 London Spirits Competition
Points Scored: 94 points
Medal won: Gold, Gin of the year
Tasting notes: 'Elegant aroma of kaffir lime and tropical fruit. Great balance of mango and raspberry. Finished with tones of citrus lemon peel and ginger'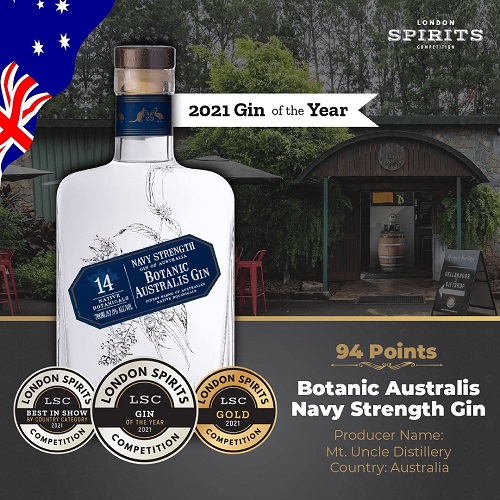 What is Navy Strength?
The concept of Navy Strength came to light in the 18th century when the royal navy carried gin along with them on ships. They were sceptical about the quality of the drink as it varied from city to city and thought it was diluted above the limit.
Hence, In order to test for its quality, a mixture of gunpowder and the spirit was set on fire. If it showed clear flame, it was "proof" that the liquid had a proper amount of alcohol - at least 57% ABV. If it burned with any other coloured flame, the spirit was diluted and had substandard quality. However, this term is relatively new. It is used as a marketing tool to sell higher alcohol spirits.
What does the future hold?
As the gin category is well appreciated in the country, more and more craft spirit manufacturers will be encouraged to showcase their abilities and make a mark in the gin world. The local products in the country and the love for gin will always act as an asset while competing in a global market.
Header image: The Botanic Australis Gin is an emerging locally produced Grin from Australia, Source: Instagram
Article written by Arjun Moghe, Content Writer, Beverage Trade Network