Deadline
September 30, 2023
Enter Now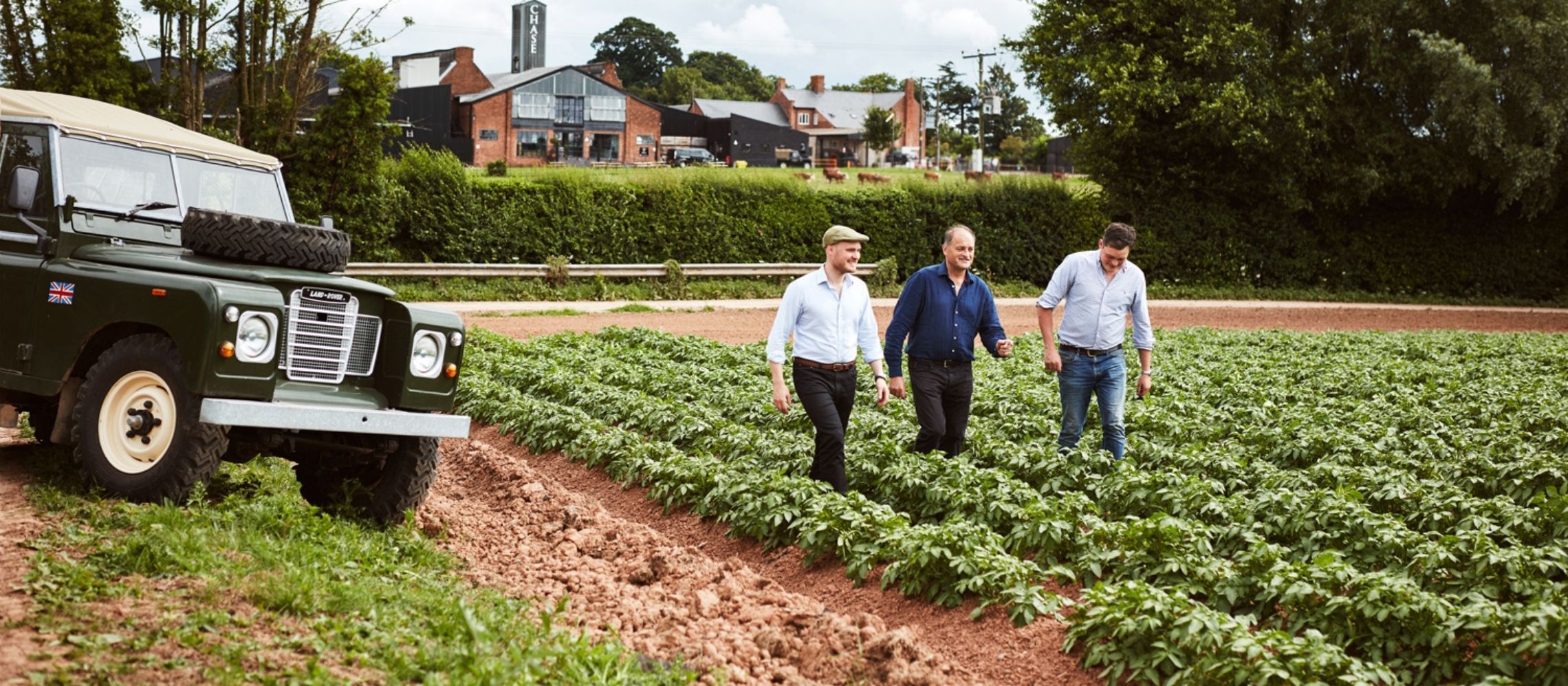 The Human Touch: How To Drive Traffic To Your Distillery's Website
With hospitality in limbo and consumers looking online to buy drinks, growing your website's audience has never been more important.
These are, to put it mildly, interesting times. That's as true for distillers as it is for anyone else; in a year when pubs have been forcibly shut for weeks on end, and drinkers forced to switch entirely to products bought online, smart producers have pivoted rapidly towards e-commerce. What was once considered a 'nice-to-have' element of a company's website has become an absolute essential, particularly for smaller manufacturers.
What this means, of course, is that digital engagement is more important than it's ever been. If you can drive traffic to your website, you can make immediate sales. But it's also a tricky time: everyone has the same intention, and customers have a huge range of options. There are at least 441 distilleries in the UK, and many more brands. How can you ensure they choose your website? How can you make your message stand out from the crowd?
Lockdown and the subsequent months have been an interesting time for distillers selling in the UK market. There's plenty for distillers to be optimistic about: sales of rum, according to figures from the Wine and Spirit Trade Association, grew by 38 percent in the three months from April to June. Gin also did well, growing by 22 percent in terms of volume in the same period.
Interesting times can be exciting times, too, for smart companies. Here's how to make the best of the current situation online:
Be Fresh
You want people to read your website? There had better be something worth reading on there, then. That means crisp, clean, clear copy (you can't write for toffee? Then pay someone else to do it), it means attractive, easy-to-navigate pages, and it means as much fresh content as regularly as you can manage.
Anyone who's ever run a website knows that fresh, SEO-optimised content is the surest way to get punters to come back again and again. That doesn't necessarily mean it has to be new, but it does have to be exceptional. An example is the 360-degree virtual distillery tour on the Chase Distillery homepage, which takes the customer from outside the distillery right into the heart, past Maximus - one of the largest rectification columns in the world at 70ft - and into the bar before flying off again over the Herefordshire countryside. At every stage, the customer can move the cursor around to inspect the building. It's great fun, and very engaging.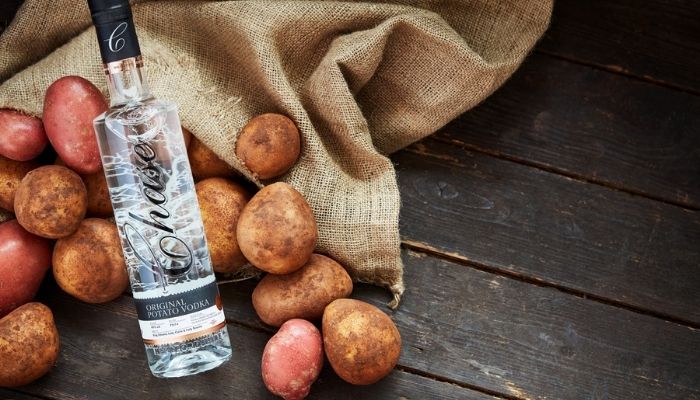 Chase Distillery's Original Potato Vodka, Source: Chase Distillery
Another option - and perhaps easier to execute - is to have serving suggestions on your website. Cooper King in North Yorkshire does this well. There is information on 'Herb Gin Serves', on 'Smoked and Spiced Gin Serves', on 'Berry and Basil Liqueur Serves' and much more besides. It's a fantastic way to demonstrate the versatility of their product.
Be Social
If you've got to the stage of running a distillery and you don't know that you need some sort of social media presence, then well done you. Most small businesses know that it's absolutely essential: where once businesses looked to grow a strong local base, which would cheerlead and tide them over in tough times, now they know that an online following can be just as effective - more so, often. Twitter, Instagram and Facebook, to name the most important three, can be crucial sales tools.
It's not impossible to get it wrong, alas. Too many distilleries pump out social media content that's about as much fun as a distillery with no booze. It's not hard to do it right, though: take Lakes Distillery's Twitter feed, which quality images support a simple, unflashy tone. Competitions can work, too: check out Warner's Distillery's recent Twitter competition, which offered re-tweeters a bottle of gin and a bottle of zero percent spirit for answering a simple question. 500+ interactions later, and Warner's generosity had paid serious dividends.
Be Yourself
As in the school playground, it sometimes feels safer to hew closer to the norm in the marketplace. That's a bad idea, though. In the short-term you won't stand out - and in the long-term, you'll suffer. Better to be authentic and give customers a real flavour of what they can expect.
Lemon Top Gin, a new brand recently launched in the North-East, is a good example of this. A Lemon Top - for those who have never been to Redcar - is a traditional ice cream serving, with a scoop of lemon sorbet on top. Locals will love it, and those who aren't local are likely to find the idea appealing. (Thank God, btw, they didn't pick another Northeastern dish, the Parmo, to celebrate. No-one wants breaded cutlet gin).
At The Beer Barrel Distillery, meanwhile, they're taking the distinctive flavours of craft beer and bringing them to the spirit world. That could be a smart idea: craft-beer is full of spirit-curious drinkers who could be tempted to make the leap with something like this. Time will tell.
And in terms of character, there aren't many who express it better than Victory Gin. The Walthamstow distillery's Instagram page is a riot of creativity and a genuine reflection of founder Max Chater's thirst for flavour.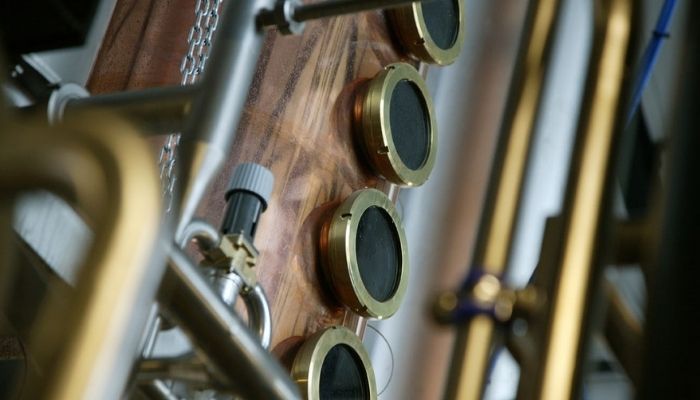 Chase Distillery, Source: Chase Distillery
Be Empathetic
Finally, and most obviously, it's important to remember the times we live in. Excessive solemnity is not going to sell many bottles of whisky, but it's also easy to come across as a bit flippant when everyone's mind is focused on the pandemic. If in doubt, aim for a sense of cosiness and empathy, or make it easy for people to have a bar experience at home. Cocktail recipes - like those on the Cotswold Distillery's website - should be more common than they are.
About The Author: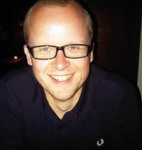 The article is contributed by Will Hawkes. He is a freelance journalist specialising in beer and travel. He is an author of Craft Beer London, a guide to the city's burgeoning beer culture, and a regular contributor to a host of publications including The Financial Times, The Guardian, The Washington Post and Beer Advocate.
The London Spirits Competition is now open for submissions. Register your spirits today to save BIG on super early bird pricing. Ship your samples later.