Deadline
September 30, 2023
Enter Now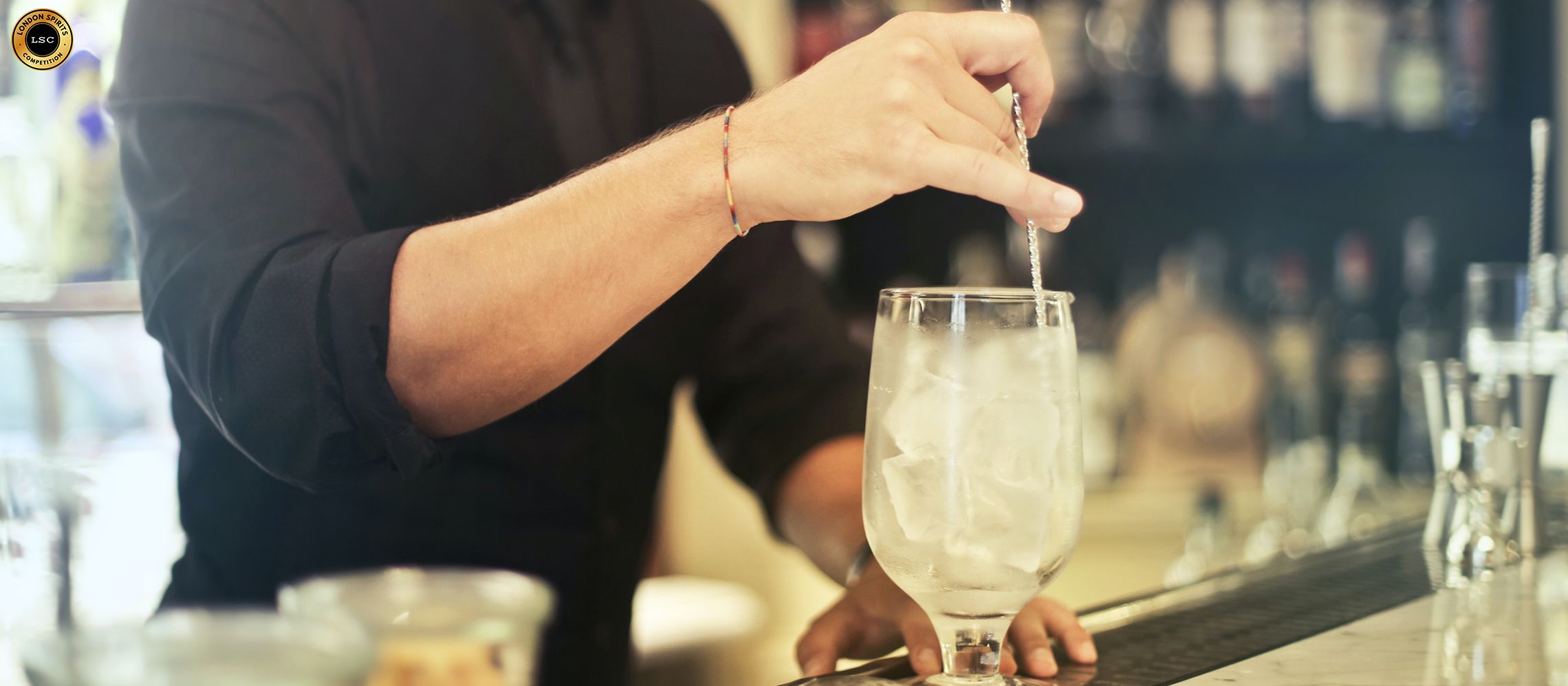 The World's Most Famous Mixologists To Check Out: The Ultimate Top 10
Here are the experts who left the biggest impact on the industry and the craft. Let's discover who are the best mixologists on the planet!
The first known mention of a cocktail as an alcoholic drink appeared back in 1806. Since then, the hospitality industry was never the same. Countless bartenders and mixologists paved the way for creativity to assemble cocktails that we love and enjoy today. The peak of the mixology era was the 2000s when cocktail culture went on a rise with traditional cocktails being blended with various novel ingredients. Let's see past and present experts who left the biggest impact on the industry and the craft. Let's discover who are the best mixologists on the planet!
Jerry Thomas
We simply must start with the most iconic figure in the cocktail industry and history. Jerry Thomas was one of the most famous and well-paid American bartenders with a $100 a week salary back in the 1800s.
Considered the father of modern mixology, Jerry Thomas wrote the very first official cocktail book in the world's history. The book is called "How to Mix Drinks" and was released in 1862.
This book has many of the original classic recipes such as Sours, Tom Collins, The Cobbler, and more. Without this masterpiece, many of our beloved classics wouldn't exist, and it is worth mentioning that Mr Thomas also started flair bartending with his flashy equipment and juggling bottles!
Dale DeGroff
Dale DeGroff also referred to as 'King Cocktail" is renowned as one of the best mixologists in the world. Dale's path to greatness has many accomplishments along the way.
His expertise began to blossom in the 80s when he started to mix classic ready to drink cocktails through the famous Rainbow Room in New York.
He's the winner of 2 James Beard Awards for Wine and Spirits Professional. Also a receiver of Life Achievement Award and an author of the books: The Essential Cocktail and The Craft of the Cocktail. If that is not enough to convince that he's one of the greatest out there, he also trains young bartenders and is a founder of the Museum of the American Cocktail.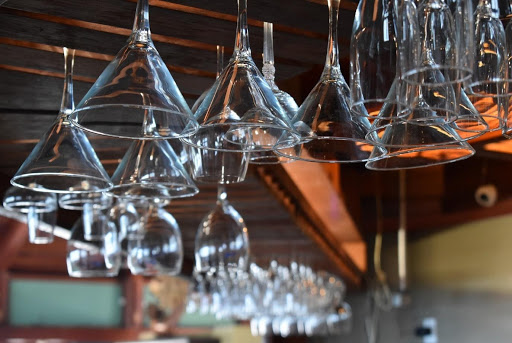 Marian Beke
The Slovakian-born mixologist Marian Beke is considered one of the best in the world by many. His journey started in his home country Slovakia where he worked for a year as a bartender.
However, moving to London proved as a critical step in his upcoming career. Here he worked in numerous venues, including the famous speakeasy bar Nightjar where he took them to the next level with his cocktail menu.
Today, Marian Beke operates his bar "The Gibson Bar". Innovative and tasty cocktails with a vibrant bar aesthetics gathered him hundreds of positive reviews and now the bar is considered as one of the "must visit" places in London.
Monica Berg
The first female on our list is Monica Berg. A mixologist and a bartender that is known for innovative and well-crafted cocktails such as Breakfast Fizz, Vintage Vesper, and Rumbullion. All unique and delicious with ingredients that vary from praline walnut and yellow Chartreuse to Chase marmalade vodka and rosemary silverskin onions.
Monica's other unique feature is that she combines food and drink as a chef and mixologist which gives her even more ability and skill to create something special.
Originally from Norway, she was the first woman to receive Altos Bartender's Bartender Award at "The World's 50 Best Bars". She also received a Linie Honorary Award and is a liquor company owner, digital innovator, and still an influential bartender!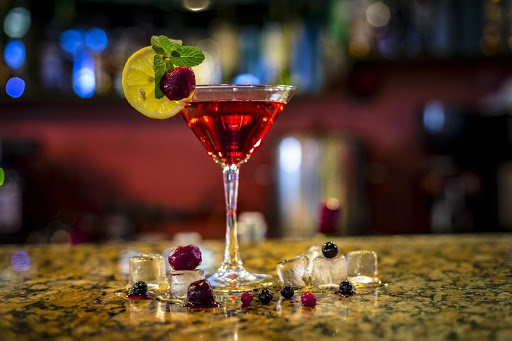 Ada Coleman
What about female bartenders from history? Ada Coleman was a female head bartender at the Savoy American Bar in London. She held this position for 23 years back in 1903-1926!
Ada Coleman was considered to be one of the best mixologists in London at the time. She is mostly famous for her "Hanky Panky" cocktail that she crafted for the actor Sir Charles Hawtrey. This cocktail was also one of the first documented drinks that used bitter amaro as the main ingredient.
Ada's Coleman legacy doesn't end here as she also trained Harry Craddock, another brilliant bartender that revealed many of her signature cocktail recipes in his cocktail book. Hanky Panky cocktail is now served worldwide and in 2016, Liqour.com listed her in the top 9 most important bartenders of all time.
Jason Williams
One of the youngest mixologists on our list is Jason Williams. However, a Sydney-based bartender is not an upcoming star in the bartending scene, he is already a world-renowned mixologist. In 2013, he was crowned Beefeater 24 Global Cocktail Competition champion.
His signature cocktail "Werewolves of London" is what brought him his fame. A delicious and intriguing drink consisting of Beefeater 24 gin, orange and peach liquor, frankincense bitters, lemon juice, and green tea mist.
His other famous cocktails that are served are "Fear & Loathing" and "Smoke & Broadswords". Some of the unique ingredients found in these drinks are jasmine tea smoke, orgeat, fino sherry, and ginger liqueur.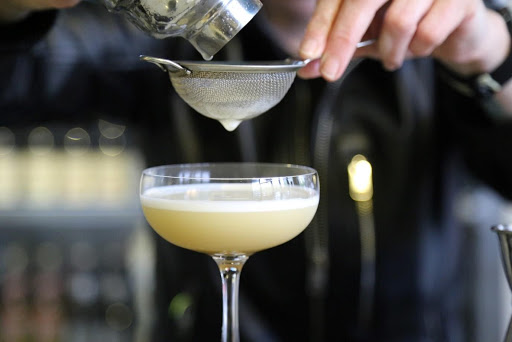 Tom Walker
Tom Walker's experience as a bartender spans way over 10 years with many accolades under his belt. Within his career, he has worked in top venues across the world – from Edinburgh and London to New York while being mentioned in publications such as The Wall Street Journal, The New York Times, and others.
He is also a consultant for drink strategies with iconic brands like Monkey Shoulder and Dewars and a teacher that conducted many workshops in cities like Mumbai, Moscow, and Singapore. His impact on cocktail craft and mixology is one of the strongest out there.
How did he get there? One of the big leaps that he took in his craft and career was winning the iconic Bacardi Legacy Global Cocktail Competition with his signature cocktail "Maid in Cuba".
Ryan Chetiyawardana
Ryan Chetiyawardana also is known as Mr Lyan is easily one of the famous bartenders in the United Kingdom today. He worked in 69 Colebrook Row and Purl & Worship Street Whistling Shop before opening his cocktail bar "White Lyan" back in 2013.
His venue was heavily focused on a complete customer experience together with exploring new boundaries of craftsmanship and the industry. He used cocktails with no fruit or ice or any other perishables to take a sustainable approach and reduce massive waste produced by the hospitality industry.
He also received plenty of awards throughout his career. These include International Bartender of the Year by Tales of the Cocktail 2015, Top 1,000 Most Influential Londoners by Evening Standard 2014, 2015, and 2016, UK Bartender Of The Year, and more. He is also an author of multiple cocktail books.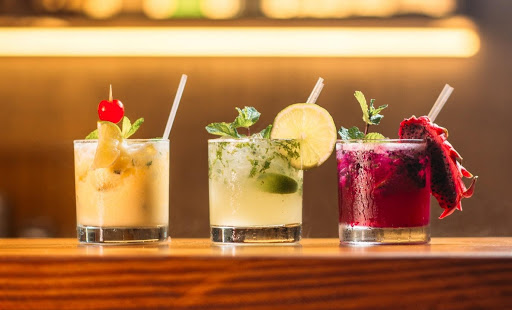 Lynnette Marrero
Lynnette Marrero is a female bartender, mixologist, and philanthropist based in New York City. Her career has a lot of versatility and history. Her work with cocktails began with rum and later she was captivated by Latin culture and their signature spirits like pisco.
However, she is still regarded as a rum expert and became a mixology ambassador for Zacapa Rum as well as Perrier Sparkling Natural Mineral Water. Her rum cocktails are the art of taste and mixology and gave her a path to even more career highlights as one of the pioneer female cocktail-specific bartenders in the whole industry.
She also created the world's first all-female speed bartending competition known as "Speed Rack". Without a doubt, she is one of the best and most influential bartenders on the planet.
Hidetsugu Ueno
The list of the world's top bartenders wouldn't be complete without Tokyo's beloved Hidetsugu Ueno. His career began back in 1992 and since then, he became a winner and could give any western mixologist a competition of their lifetime.
Hidetsugu Ueno won multiple times or at least placed as a finalist in various cocktail contests. His main strengths are rum, gin, and Suntory whisky. He worked in popular bars such as Star Bar before he opened "Bar High Five" that has countless praise and positive feedback. All thanks to him and his team as they try to go beyond the fixed menu and focus on the customer's specific needs and wishes.
Today, Ueno is also a judge on these cocktail contests and is also teaching bartending workshops across the world in locations such as London, Paris, Moscow, New York City, and Taiwan.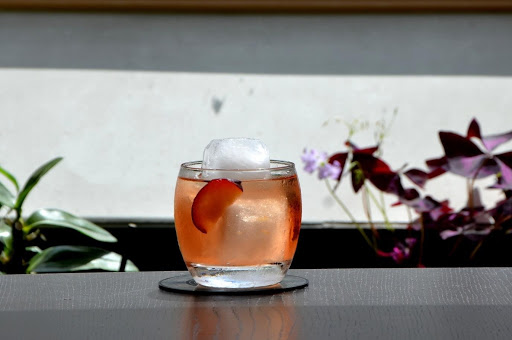 Conclusion
There ya go! The list could go on and on as our world is full of talented and dedicated mixologists. These 10 mixologists are definitely at the top of the game and can inspire anyone interested in bartending and mixology.
Some of the other honourable mentions include Jacopo Rosito, Alexandria Bowler, Simone Caporale, Tim Philips, and Matthew Talbert.
Knowledge and inspiration are guaranteed. Good luck!
The London Spirits Competition is now open for submissions. Register your spirits today to save BIG on super early bird pricing. Ship your samples later.