Deadline
September 30, 2023
Enter Now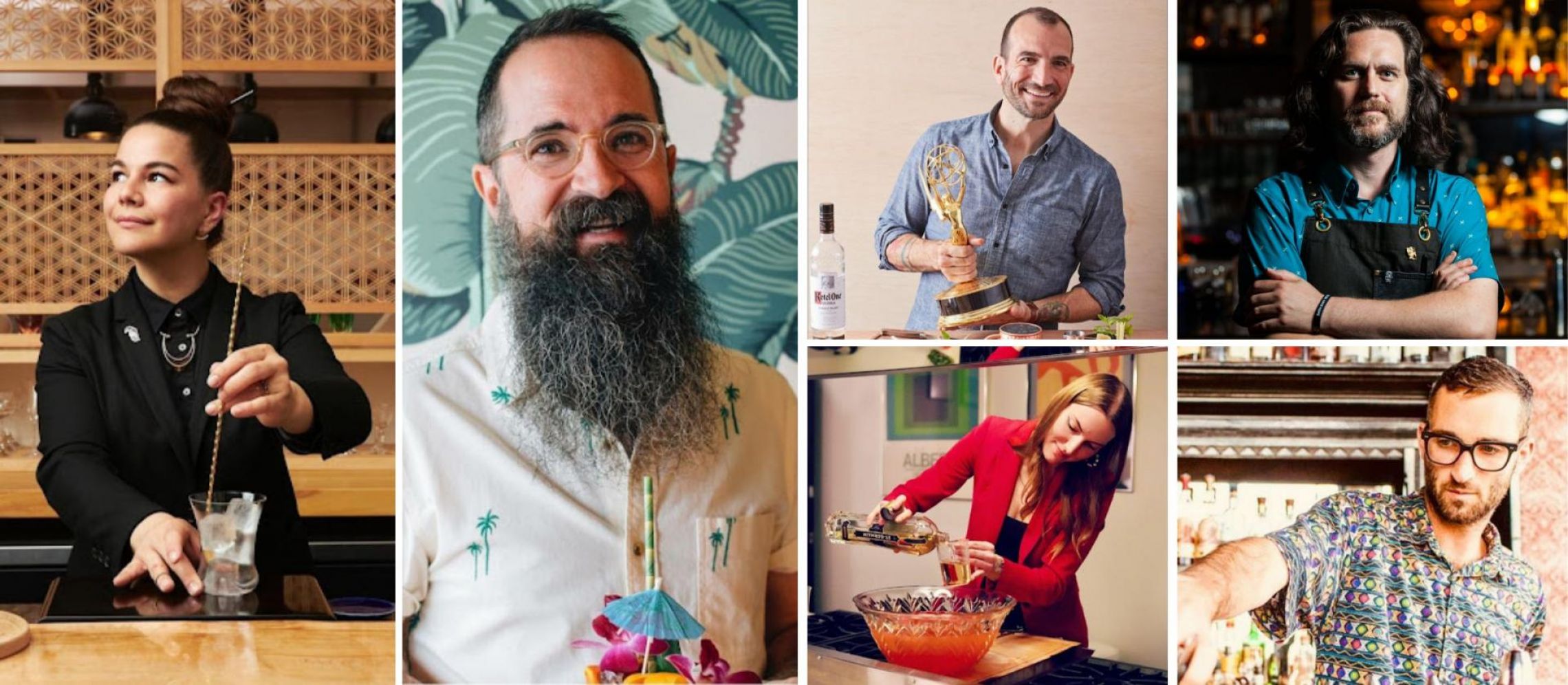 Top 10 Bartenders Of Chicago To Watch Out For Right Now
We adore the mixologists and bartenders who make the cocktails we enjoy.
The article below features the top mixologists and bartenders in the Chicago area who have taken the bar industry by storm with their creativity and creation.
The art and science of making cocktails go hand in hand. A skill in and of itself, knowing when to incorporate a certain component, comprehending the flavor profile, ascertaining the subtleties of each liquor, spice, and fruit, and then blending them all together to create one fantastic drink.
Julia Momose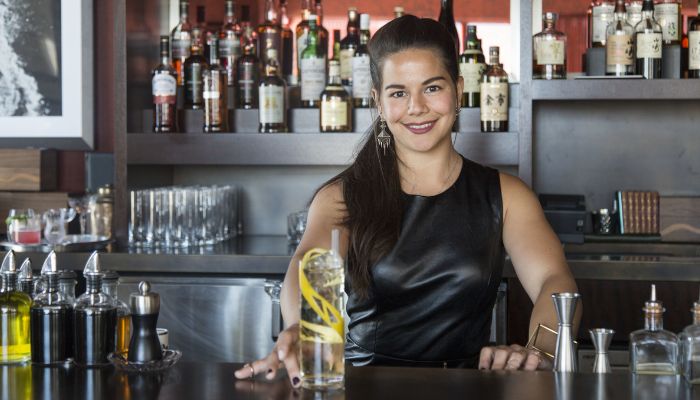 Julia Momosé, Partner/Creative Director at Kumiko
Momosé, a native of Japan, watched her mother host house guests and fell in love with the hospitality industry. Later in life, while watching bartenders chisel ice blocks into flawless spheres, she experienced a turning point. It was an approach to drinking, business, and life that would be precise and careful.
As a bartender, author, and company owner, Julia Momosé is the brains behind Chicago's highly regarded Kumiko Japanese eating establishment. Momosé's approach to cocktails and spirit-free drinks has earned her recognition on a global scale, including in publications like Time, Food & Wine, and The World's 50 Best Bars. The Michelin Guide's Chicago Exceptional Cocktails Award was given to Momosé in 2022.
She authored The Spiritfree Manifesto, a widely read call to action to alter how the general public views non-alcoholic beverages. Additionally, during the pandemic, Momosé's support for her sector led to Illinois Governor J.B. Pritzker signing HB2682, a measure enabling the sale of cocktails and mixed beverages for consumption away from the venue. Additionally, Momosé mentors young ladies competing in the national Speed-Rack bartending competition.
Paul McGee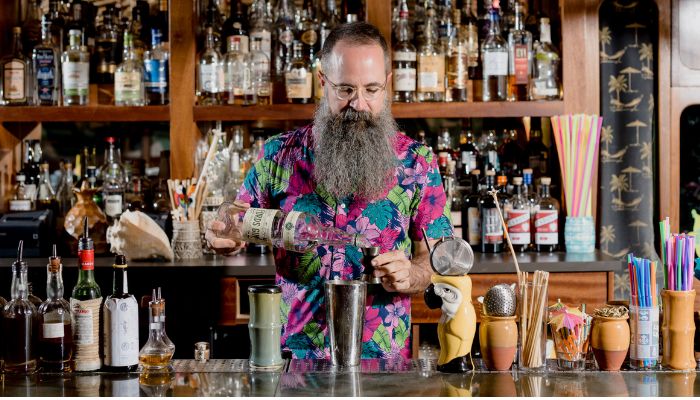 Paul McGee, Co-owner, Lost Lake and Banana Daiquiri LLC; Beverage Director, Land and Sea Dept.
Since he was 19, McGee has worked behind the bar for the Wolfgang Puck Fine Dining Group, first in Houston and later in Las Vegas. It wasn't until he relocated to Chicago in 2008 that the wider bartending community began to take note. Since 2010, McGee has received nearly yearly recognition as Chicago's top bartender from a number of publications, including the Chicago Tribune and Eater.
[[relatedPurchasesItems-39]]
Paul McGee is one of the few bartenders who can create drinks using both a traditional and tiki style on an equal footing. McGee oversees the cocktail programs at the Chicago Athletic Association's Milk Room, Cherry Circle Room, and Game Room, bars noted for their classic-leaning lists, as well as at Lost Lake, one of the greatest tiki bars in the nation, as the beverage director for Land and Sea Dept.
With the launch of his celebrated Three Dots and a Dash in 2013, McGee revived tiki in a city that had previously been fond of the exotic libations. Nevertheless, McGee manages to bring a less-is-more perspective to a genre that normally relies on excess while opening two of the best tiki bars in the country.
Lance Bowman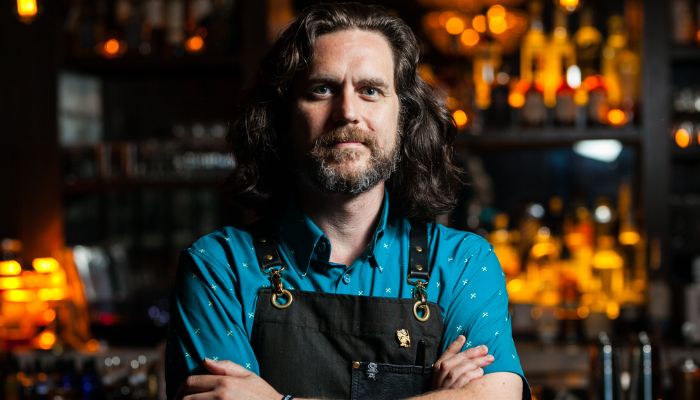 Lance Bowman, Barman-in-Chief at the Alderman Chicago & Pilsenyards
Lance Bowman, Chicago's most renowned mixologist and winner of the Jean Banchet Award for Best Bar in 2022, is responsible for the beverage program for the Alderman. Lance Bowman perfects tradition by putting his own spin on American classics, which are regulars on The Alderman's cocktail list. The Alderman is a cozy cocktail bar with 16 seats tucked away in Pilsen Yards.
Prior to this, Lance served as the beverage director for Monnie Burke's in Chicago, where he spent over two decades tending the bar. He has previously been in charge of initiatives that have garnered praise, such as Esquire's Best Bars. He has also triumphed in a number of competitions, including being awarded Chicago's Patrón Perfectionist in 2018.
Jarmel Doss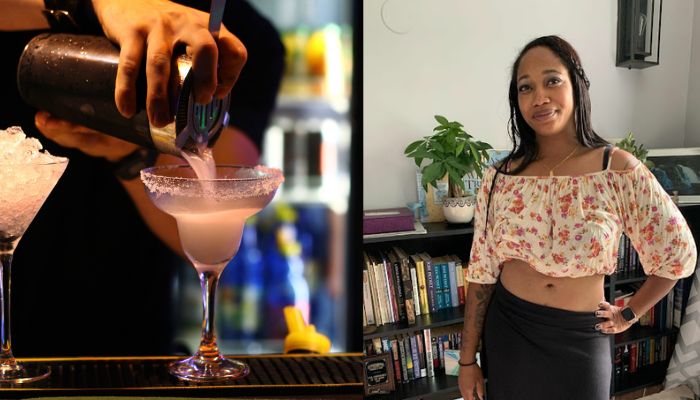 Jarmel Doss, Bar Director at The Aviary, Chicago
Jamel is a strong operations specialist with a Bachelor of Science (BS) in Biochemistry from Lewis University and the University of Chicago. Jarmel began her career in hospitality as a bartender. She worked in hospitality management for many years all throughout Chicago. In search of something new, she joined the Alinea organization in 2015. In the end, she developed a romantic interest in the science of magic. She worked in The Office as a bartender and an expeditor for a year before being elevated to Assistant Bar Director in 2017.
Charles Joly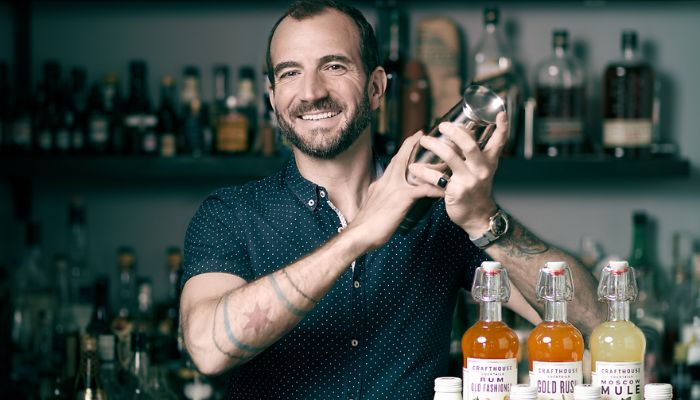 Charles Joly, Co-Founder of Crafthouse Cocktails, Official Mixologist for the Academy Awards and Emmys, and Principal at The Spirit Smith LLC
Chicago-native Charles Joly has worked in the food and beverage industry his entire life. Crafthouse by Fortessa, a new barware collection that will elevate home mixology to the pinnacle of professionally made craft cocktails, will be introduced this fall thanks to a collaboration between Charles and Fortessa Tableware Solutions, an industry-leading designer and manufacturer of tableware.
Additionally, Charles and renowned restaurateur Matt Lindner worked together to develop Crafthouse Drinks, a line of high-end bottled cocktails that made their debut in 2013 and have subsequently gained nationwide distribution. The highest ratings ever in the category were given to craft cocktails.
Charles has also won numerous accolades from the industry, including being named one of Wine Enthusiast's Top Spirit and Wine Professionals and one of Bon Appétit's 10 Most Influential Bartenders. Additionally, he has offered his skills to a number of high-profile occasions, such as Oprah's 25th Anniversary Party, the Grammy Awards, the 2016–2020 Academy Awards, The Emmys, and The Kentucky Derby.
Sarah Syman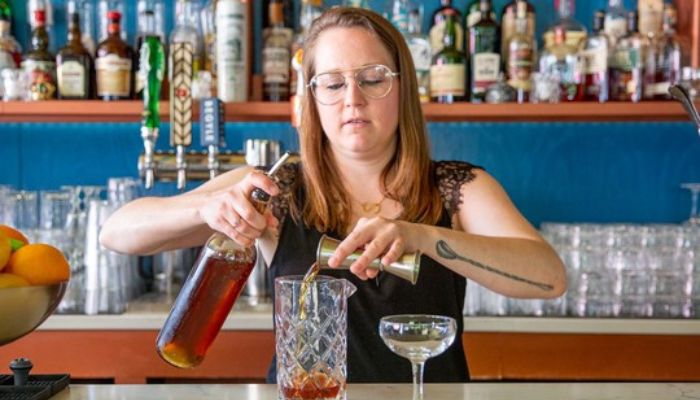 Sarah Sayman, General Manager & Beverage Director at The Dandy Crown
Sarah is a native of Chicago and is a dedicated bartender who enjoys socializing, eating, and drinking. She has worked behind the bar for nearly ten years and has more than 15 years of experience in the Chicago restaurant industry. As a general manager and beverage director, Sarah oversees all facets of day-to-day business management, such as menu development, inventory control, staff planning, and employee development. She maintains prompt, accurate service, pleasant encounters with customers, and customer satisfaction while establishing and contributing to the upkeep of a warm and friendly environment for both staff and customers. She also concentrates on employee education, growth, and mentoring.
Richard Beltzer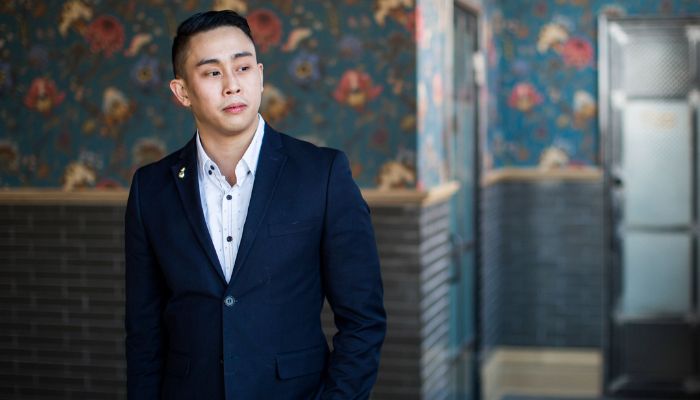 Richard Beltzer, Head Bartender at Monteverde Restaurant & Brand Ambassador at Tequila Tromba
Richard Beltzer, a Chicago-based mixologist and photographer who is originally from Anchorage, has amassed a devoted local following. Both areas suit him well because of his curiosity and respect for real-life experiences. Richard helps Santa Teresa 1796, a "strong and elegant rum," in their continued mission to change the beverages industry with their expertly created product as a brand ambassador.
Richard is able to combine his love of genuine, humble hospitality with his excitement for the visual arts thanks to his continuous presence as the Head Bartender at Monteverde Restaurant, Bad Hunter, a West Loop vegetarian restaurant and recipient of TimeOut Chicago's "Best Bar-Restaurant Crossover" award.
Katie Renshaw
Katie Renshaw, Award-Winning Bartender, Chicago Brand Ambassador at ST-GERMAIN Liqueur
When Katie initially started working in the industry, her love of spirits and cocktails ultimately inspired her to look for mentorship behind the bar in Chicago. Her passion for the industry helped her advance professionally quickly, and her originality helped her achieve quick success. She has worked as a bartender at a number of prestigious Chicago establishments, including Moneygun, Drumbar, GreenRiver, and Billy Sunday.
As the Midwest winner of Speed Rack, a national finalist for Heaven Hill Bartender of the Year, Italicus Bar Artist of the Year 2018, and most notably, the 2019 US World Class Bartender of the Year, Katie has also achieved success in a number of bartending competitions. She believes that being authentic and trusting her instincts behind the bar helped her receive the title of US World Class Bartender of the Year 2019. With the Flex Yo Hustle cocktail, she also won the national title and the Bulleit Final Frontier Challenge, which is given to a winner who has mastered the art of the cultural frontier that the Bulleit brand associates with.
Danny Shapiro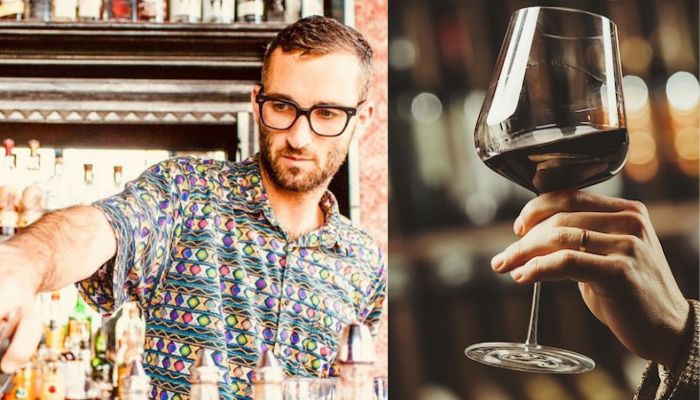 Danny Shapiro, Business Owner at Scofflaw Group Cocktail Bar, Chicago
To enroll in Second City's comedic writing programs and break into the restaurant and bar industries, Danny Shapiro relocated to Chicago in the summer of 2009. Soon after, he developed an obsession with the cocktail industry and started working at The Whistler under Paul McGee after originally joining the Boka Group.
Danny is a founding partner of Scofflaw Group and is in charge of the company's beverage initiatives (Scofflaw, Slippery Slope, The Heavy Feather, The Moonlighter). He strives to offer sincere hospitality to his colleagues while pursuing his trade with a love of learning and contagious enthusiasm. Numerous magazines, including GQ and The New York Times, have acknowledged him for his knowledge of gin.
Kristina Magro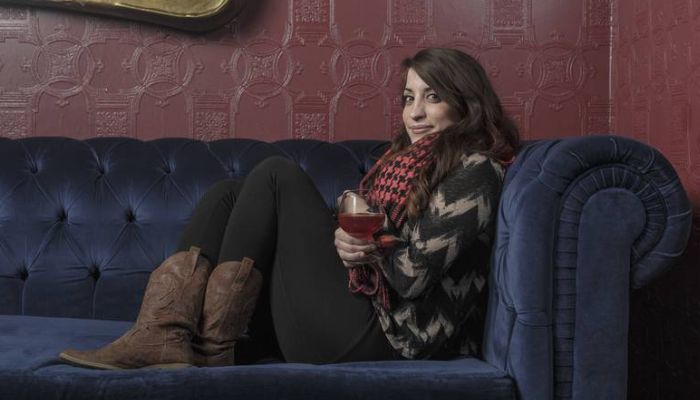 Kristina Magro, General Manager at Lone Wolf Tavern
As the lead bartender at Prairie School in the West Loop, Kristina Magro, created a celebrated beverage program highlighting the finest of what the Midwest offers. She has established herself as a mainstay in the field, contributing her originality and building beverage programs at Bordel and Fulton Market Kitchen. She has been a vital member of the Heisler Hospitality family for the last three years, working at Sportsman's Club and assisting with opening Pub Royale, Queen Mary, and Estereo.
At the Pub Royale, The Whiskey Cup, a concoction of whiskey, lemon, ginger, and Letherbee Royal Cup, is Kristina Magro's most well-known creation. Magro has described it as straightforward, approachable, and tasty. Before joining Pub Royale, Magro worked as a bartender at Fulton Market Kitchen, Bordel, Queen Mary, and Estereo. She worked as senior management for Kansas City's Paris of the Planes and San Antonio's Cocktail Conference and as a liaison for Dogma Group. Additionally, she was one of three American mixologists selected to create a single malt whisky for Auchentoshan Single Malt Whisky.
Article by Aakriti Rawat, Beverage Trade Network