Deadline
September 30, 2023
Enter Now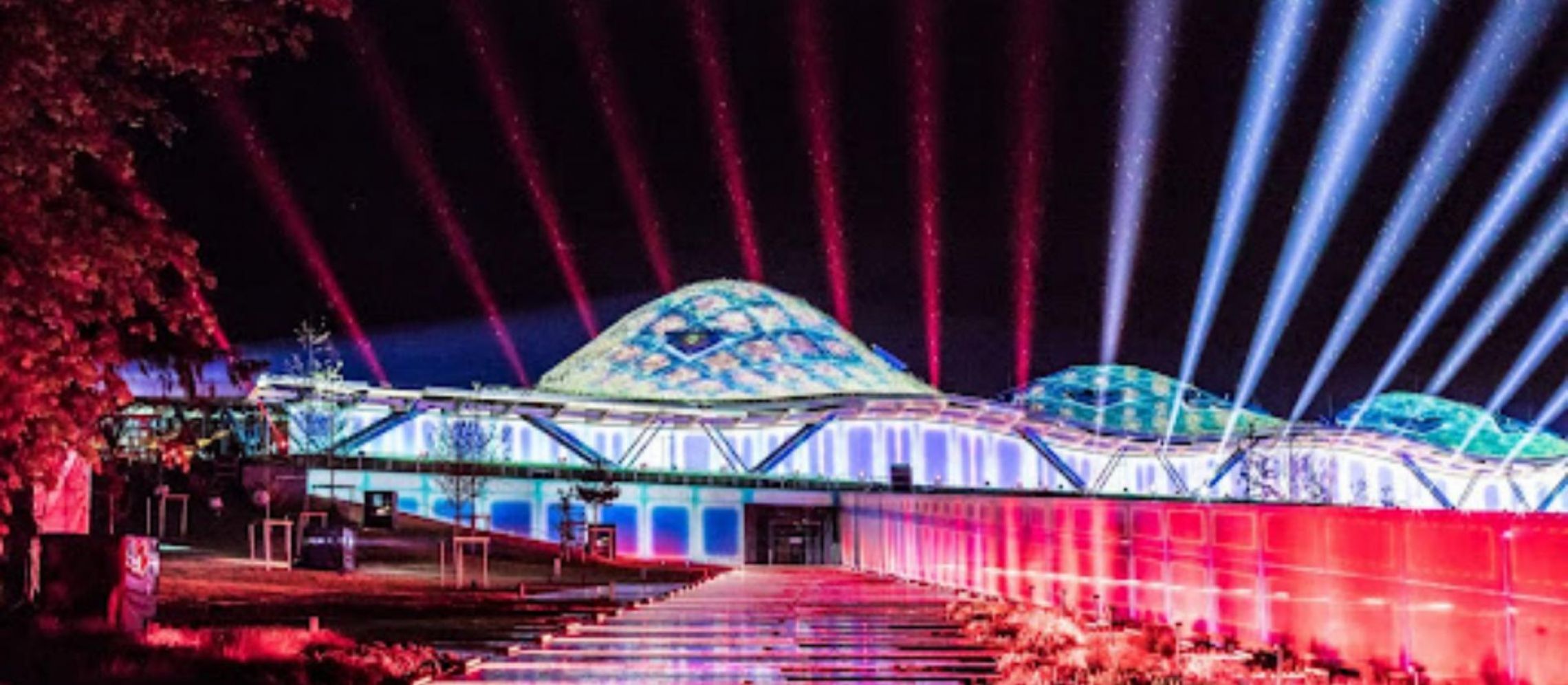 Top 5 Distillery Tours to take around London in 2022
Do you wish to know how your favorite spirits are processed and fermented before they finally reach you? We've got your back!
A large percentage of whiskey, gin, and vodka is produced in the United Kingdom. Both local and foreign visitors are drawn to its distillery tourism. Here's a list of the top 5 distillery tours you can take in 2022. We have compiled a brief guide to the top distillery tours in the UK for those planning a trip to a distillery.
1. Chase Distillery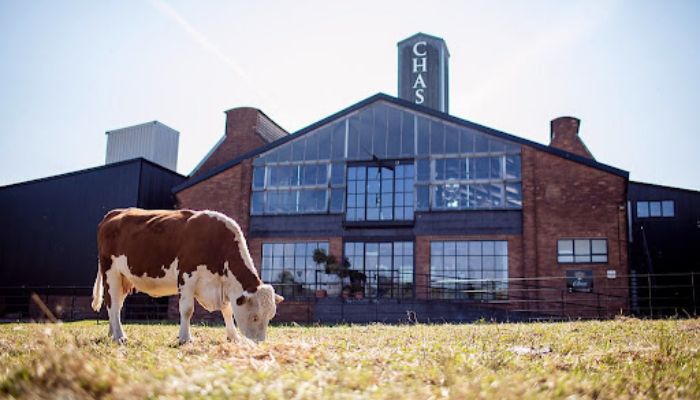 Image Source: TripAdvisor
Chase Distillery was founded by William Chase, a British entrepreneur born in Herefordshire; and is currently owned by Diageo, a multinational beverage alcohol company. In 2004, William realized that he could use his potatoes to produce vodka, while he was on a trip to the US. He decided that he is going to implement this idea and turned one of his barns into a distillery. In June 2008, the first batch of vodka was produced, which was expanded and later included gin in the same year. A press release was released by Diageo on 26 October 2020 about its purchase of Chase Distillery.
The distillery tour will give you the chance to unfold the skills and secrets that their premium gins and vodkas contain. The process of mashing and fermenting will be explained to you by the tour guides. Upon arrival, guests will be treated to a Chase GB Gin & Tonic, followed by a tutored tasting and Chase Pink Grapefruit Gin & Tonic to end the tour.
Key Information
Tel: +44(0)1432 808 141
Mail: chasetours@diageo.com
Check availability: Chase Distillery
Location: Chase Distillery Ltd, Rosemaund Farm, Hereford HR1 3PG, United Kingdom
2. Nc'Nean, Lochaline, Morvern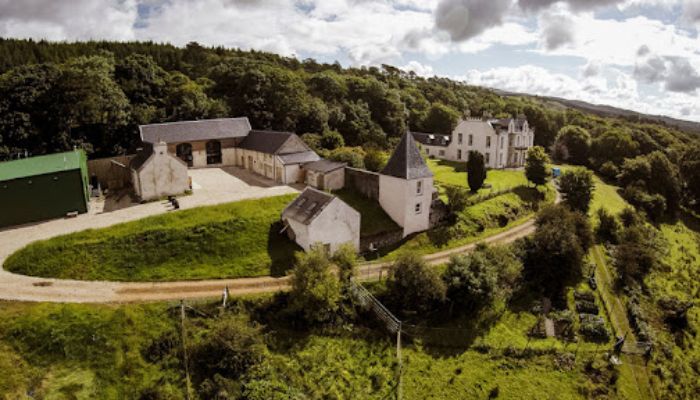 Image Source: Nc'nean
Founded by Annabel Thomas, Nc' Nean distillery produced its first batch in 2017. The master distiller Jim Swan suddenly passed away before the launch of the first batch, and the position was taken over by Diageo's Gordon Wood. The distillery produces single malt whiskey and a special botanical spirit, which was first released in 2018. Nc'nean comes from "Neachneohain", a Gaelic legend that translates as the Queen of Spirits. And appropriate to its name, it is created by a female-led team under the guidance of Annabel. A proud claim of Nc'Nean's eco-credentials is that it is the first distillery in the UK to achieve net-zero emissions.
The Tours are informal but illuminating. During the tour, you'll also get tea, cakes, and Scottish drams. Nc'Nean also has two berths, so you can also sail in a yacht.
Key Information
Tel: +44 1967 421698
Mail: tours@ncnean.com
Check Availability: NcNean
Location: Drimnin, By Lochaline, Morvern PA80 5XZ, United Kingdom
3. The Oxford Artisan Distillery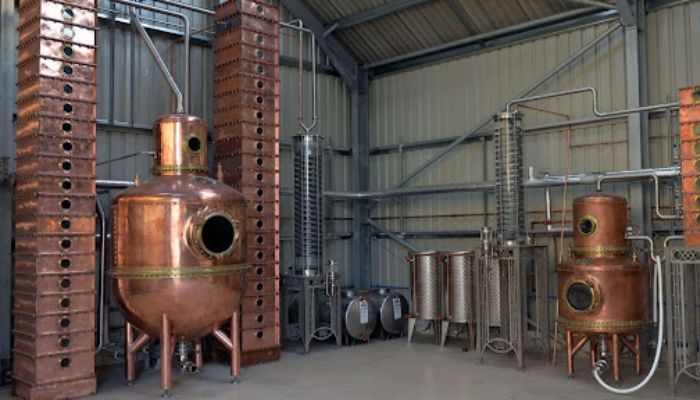 Image Source: The Oxford Magazine
The Oxford Artisan Distillery, commonly known as TOAD, was founded by Tom Nicolson, Cory Mason, and Tagore Ramoutar in 2017. It is the first-ever legal distillery in England. It produces spirits including gin, vodka, and whiskey. The supply of rye, wheat, and Barley at TOAD comes from four organic farms close by.
TOAD is a certified "grain-to-glass" distillery, which covers all the parts of the distillery process. There are two types of tours that you can take, one is the Standard Tour in which you will be shown the making process of rye whiskey, vodka, and gin and ends with an opportunity to taste some of the spirits; the second one is the Founder's tour which is hosted by one of the founders of the distillery and ends with a varied tasting session.
Key Information
Tel: +44 1865 767918
Mail: info@theoxfordartisandistillery.com
Check Availability: The Oxford Artisan Distillery
Location: Old Depot, South Park, Cheney Ln, Headington, Oxford OX3 7QJ, United Kingdom
4. The Macallan Distillery and Visitor Experience, Highland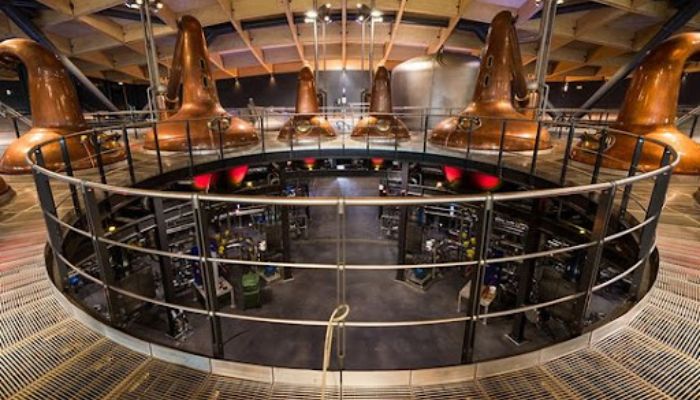 Image Source: TripAdvisor
The Macallan, one of the world's leading single malt whisky, was founded in 1824. Best known for its wonderful architecture, the Macallan Distillery is owned by the Edrington Group and was founded by Alexander Reid. It is the third highest-selling single malt, after Glenfiddich and Glenlivet in the first and the second position respectively. Its original maturation took place in oak barrels which were brought from Jerez de la Frontera, Spain. With its Fine Oak series, launched in 2004, The Macallan puts the whiskey in both bourbon oak and sherry casks, allowing it to mature more slowly.
In this tour, you will get a glimpse into the process, production, and people behind Macallan's single malt whisky. After a careful selection of Macallan whiskies, your knowledgeable guide will explain the distillery's unique characteristics. Additionally, a restaurant, a bar, and a boutique are available, and private tours include tastings in Macallan's legendary "cave privée" and a dram in the fishing lodge with its head ghillie.
[[relatedPurchasesItems-39]]
Key Information
Tel: +44 1340 318000
Mail: contact@themacallan.com
Check Availability: The Macallan
Location: Easter Elchies, Aberlour AB38 9RX, United Kingdom
5. Strathisla, Keith, Speyside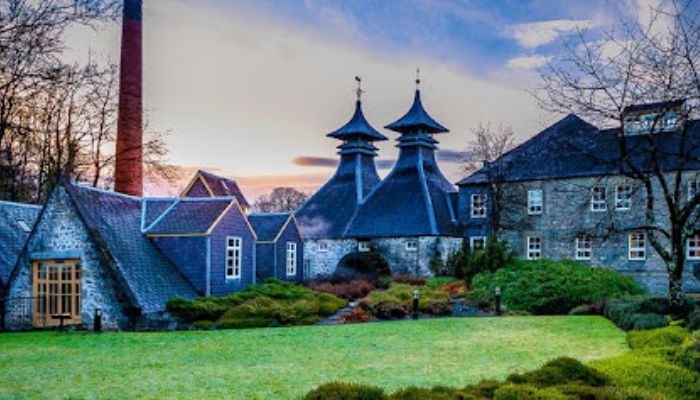 Image Source: Trip101
Strathisla Distillery was founded in 1786 by George Taylor and Alexander Milne and its ownership has changed quite a few times during the years. In 1830, William Longmore owned the distillery. In 1879, it suffered from a terrible fire but was rebuilt later. In 1940, a fraudulent financier, Jay Pomeroy bought the distillery but 10 years later, in 1950, the distillery was sold to James Barclay of Chivas Bros. The main water source of this distillery is The Broomhill Spring. Guests are led by an expert but an informal guide on a tour that explores the ancient art of distilling and blending, from a stroll around the distillery grounds to a cask-strength tasting and a chance to sample limited edition single malts.
Key Information
Tel: +44 1542 783044
Mail: Strathisla.admin@pernod-ricard.com
Check Availability: Strathisla Distillery
Location: Seafield Ave, Keith AB55 5BS, United Kingdom
Article By: Vidisha Dewan, Beverage Trade Network
Header Image: The Macallan Distillery- Scotland, UK; Source: Contra Vision