Deadline
September 30, 2023
Enter Now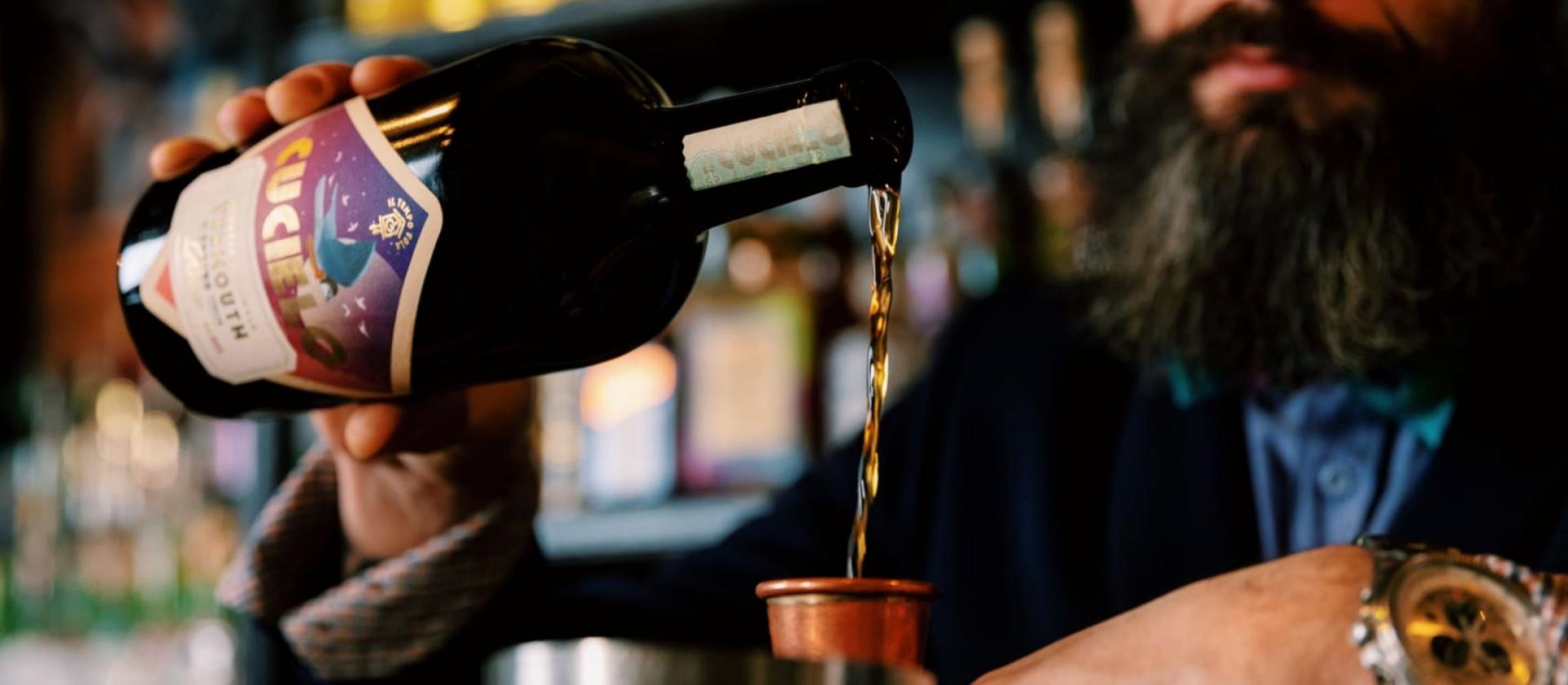 Top Spirits Releases of June 2022
June 2022 saw numerous exciting & unique spirit launches. Want to know about the top spirits that were launched this month? Keep Reading!
This year, the month of June was packed with intriguing and unique spirits launches, starting from a whiskey introduced by three fictitious pub owners to a gin created especially for the Negroni.
Vermouths of various kinds arrived last month to accompany you through the hot summer months. While additional low-and-no spirits joined the bandwagon, this time in a more literal sense.
Keep reading if you want to know about the best picks from the last month's releases.
Johnnie Walker Black Label with Air-Ink
How about utilizing air pollution as ink to design several limited-edition whisky bottles? Seems unreal! But it has happened. Six limited edition bottles for Johnnie Walker's Keep Walking City line were unveiled last month.
To develop six unique bottles, the company collaborated with Air-Ink. Air-Ink is a company that makes ink by condensing carbon-based gaseous effluents produced by air pollution. The six cities represented by the bottles are Mexico City, New Delhi, Warsaw, Bangkok, Istanbul, and Madrid. The renowned Johnnie Walker Black Label blended Scotch is inside the bottles.
This Black Label Scotch Whiskey will offer you the bold flavors of toffee, fruit, and spicy vanilla with 40% ABV. This Scotch Whiskey demonstrates the power of blending art and innovation in the true sense.
Top Cuvée House Vermouth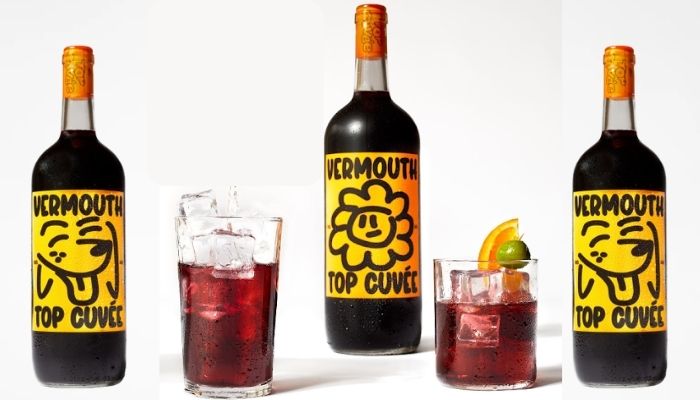 Image Source- Top Cuvée
As vermouth was one of the best sellers on Shop Cuvée last year, it was only logical for Top Cuvée to release its version. Top Cuvée is the natural wine bar that operates behind online and brick-and-mortar retail spaces.
This smooth red vermouth offers crisp citrus and juicy peach notes complemented with bitter wormwood. It is smooth on the palate with 14.9% ABV. You can enjoy this vermouth neat or with soda. The light nature and unique character of the House Vermouth also make it ideal for making cocktails.
Féfé RTD range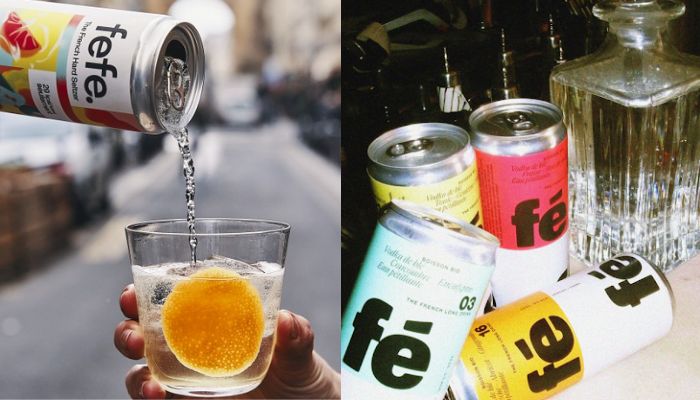 Image Source: Le Syndicat
If you are a lover of Cognac, Calvados, and Armagnac you will like these on-the-go cans from the renowned Parisian speakeasy, Le Syndicat. Last month the bar introduced two new ready-to-drink (RTD) Féfé Fine à l'Eau and Féfé RTD. These two RTDs will continue to promote the French spirits.
The Féfé Fine à l'Eau collection is inspired by the traditional French method of enjoying brandy with water. It makes the drink long, delicate, and refreshing. Cognac, Calvados, and Armagnac, are three traditional French liqueurs, that have been blended into the drinks. The Fine à l'Eau selection comes in 330ml cans with an ABV of 5-8 percent and costs €21 (US$22.08) for a six-pack.
The Féfé RTDs include four traditional cocktails that were reimagined using French spirit. They are influenced by the former menus at the award-winning bar. Popular French-inspired cocktails consist of the Candy Negroni with eau de vie de framboise from Distillerie Peureux, the Espresso Martini with Maison Hine Cognac, the Apple Sour with Calvados Distillerie Boulard, the Porn Star Martini with Blanche Armagnac from Château Arton. The 187 ml cans of Féfé RTD have 12-20% ABV and comes under €36 (US$37.86) for a pack of eight.
Filey Bay Peated Finish Batch #2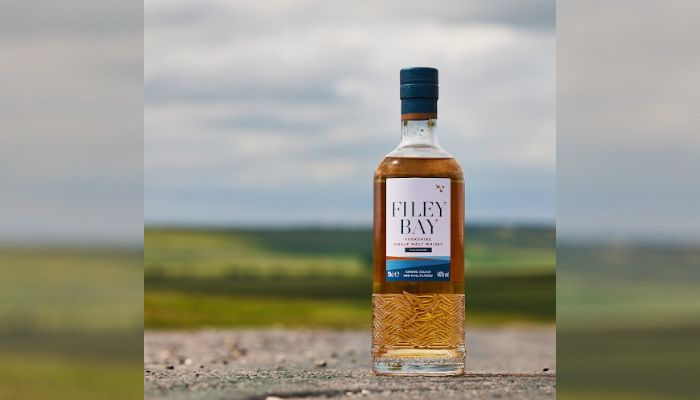 Image Source: The Spirit of Yorkshire Distillery
After the successful release of their first peated Filey Bay expressions, The Spirit of Yorkshire Distillery increased their hard work and introduced a second batch for 2022.
The Filey Bay Peated Finish Batch #2 whisky expands on the house-style whisky produced by the Yorkshire-based distillery. It features a light and fruity aromas from Bourbon barrel maturation. The second maturation in peated casks was used to combine the two distillate styles. It offered delicate flavors of vanilla, caramel, and citrus with a hint of peat smoke.
The Peated Finish Batch #2, with a 46% ABV is available for £60 (US$72.90) on the distillery's website. You will also get it from a few selected retailers in the UK. Following the limited-run First Release and Second Release, Filey Bay Flagship is the distillery's first widely accessible bottling. Hernö Craft Sipping Gin
Hernö Craft Sipping Gin


Image Source- Hernö
Hernö, a Swedish gin company, released a gin last month that you can savor slowly. A refinement of the company's Old Tom Gin, the Craft Sipping Gin 2022 was matured for 60 days in barrels that were previously stored in tawny Port from Santa Marta de Penaguio, Portugal.
The outcome of those two months is a long finish with aromas of lemon, meadowsweet, juniper, and spicy oak. With 43% ABV, it is only available in 1,003 bottles. However, as it is meant to be sipped, it should last long enough for you to get a bottle. Juniper berries, coriander seeds, black pepper, cassia bark, vanilla, lingonberries, meadowsweet, and lemon peel are the botanicals used to make the gin.
This Sipping Gin is the brand's sixth offering and was launched on June 15 in Sweden. Hernö suggests that you can enjoy the gin more if you drink it neat or use it as the base for a Negroni or Gin Sour.
Cucielo Dry Vermouth di Torino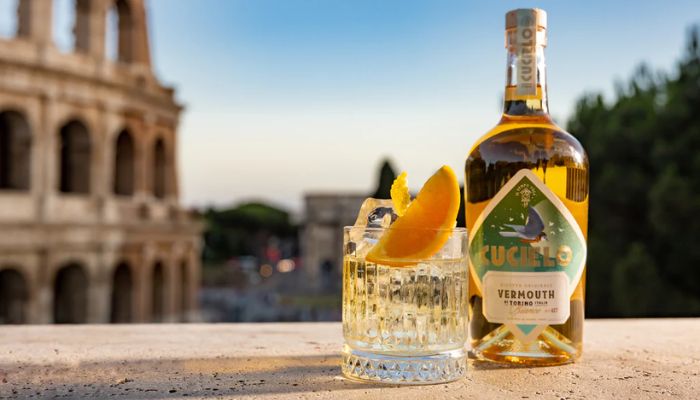 Image Source: Cucielo
The vermouth in the Martini is just as important as the gin! Cucielo created its latest offering with the traditional drink in mind. A tribute to the aperitivo culture, Cucielo Dry Vermouth di Torino offers crisp aromas of fresh Sicilian citrus. It is complemented by a mild herbal bitterness throughout.
Cucielo Dry contains cardamom, dried Sicilian lemon peel, elderflower, and bitter and sweet orange peel from Calabria. It has an 18% ABV and retails for RRP £18 (US$22.68) per 500ml bottle. Of course, if martinis aren't your cup of tea! The brand suggests using this sophisticated vermouth as the base for a Spritz for a refreshing summer drink. Starting in May 2022, the new expression was introduced to 28 overseas markets in Europe, Africa, and Asia.
Stuzzi Per Negroni Gin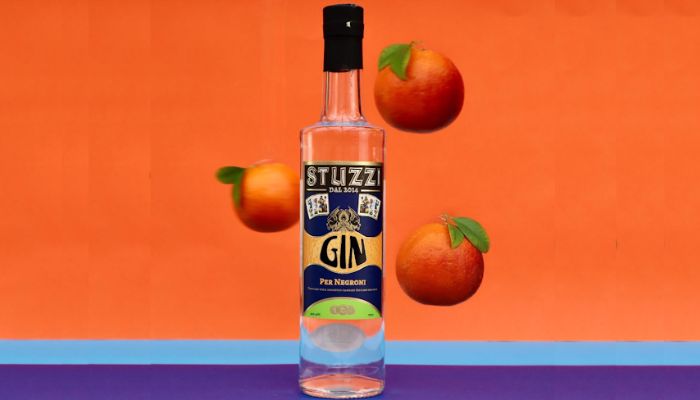 Image Source: Stuzzi
If selecting the right gin for your homemade Negroni has always been a challenge for you, the new gin from the Italian restaurant Stuzzi in Yorkshire is here to help. The idea of making a gin with 40% ABV. It was developed during the lockdown when Stuzzi's two restaurants in Leeds and Harrogate were closed.
[[relatedPurchasesItems-39]]
To honor and improve the traditional Italian cocktail, the renowned Leeds distillery Hedonist and Stuzzi Per Negroni Gin introduced Stuzzi Per Negroni Gin. The gin was distilled with a variety of botanicals, including candied Sicilian orange, bergamot, lavender, and cinnamon, all of which helped to produce the "definitive" Negroni.
Patrón Barrel Select Añejo Tequila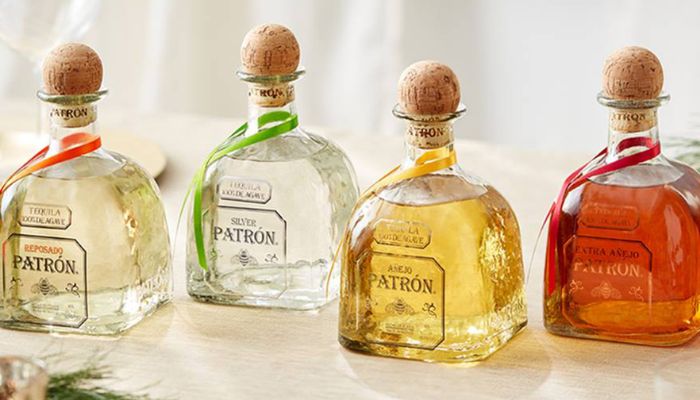 Image Source: Patrón Tequila
Last month, Patrón Tequila introduced 360 bottles of Barrel Select Aejo in collaboration with one of London's most lavish department stores. Oscar Dodd, the spirits buyer for Fortnum & Mason, selected the unique tequila from Hacienda Patrón in Jalisco, Mexico.
The barrel was chosen by Fortnum & Mason's spirits buyer Oscar Dodd from the exclusive barrel select reserves available at Hacienda Patrón in Jalisco, Mexico. The tequila offers a smooth, velvety palate of caramel, apricot, and fig. It is aged for 26 months in a barrel built with American and French oak. You will also get the aroma of spices and oak with every sip. Fortnum & Mason x Patrón Barrel Select Anejo Tequila is currently offered in Fortnum & Mason's UK store and online for RRP £85 (US$107).
Written By Aparna Dutta, Beverage Trade Network