What Bartenders Look For When Stocking Their Bar
10/02/2021
Nine leading bartenders in the UK dish out their secrets on how they pick spirits when stocking their bar.
When picking spirits for their bars, bartenders and bar managers have to taste and choose from myriad different spirits, classics, new or craft. What do they look for, and what makes them pick one spirit over the other?
The taste of the spirit certainly matters, but bartenders go beyond that to also look for the values of the company - do they give back to the community, are they sustainable, what is their story?
We spoke to 9 leading bartenders in the UK, from prestigious establishments such as Dukes Bar, Shangri-LA at The Shard, and The Ivy, who shared with us what they look for when picking spirits for the bar.
"Usually, I am looking at what they give back to the world as a company in terms of sustainability, training, programs, and so on. Then flavour of course." - Andrei Marcu, Bar Manager, Coupette London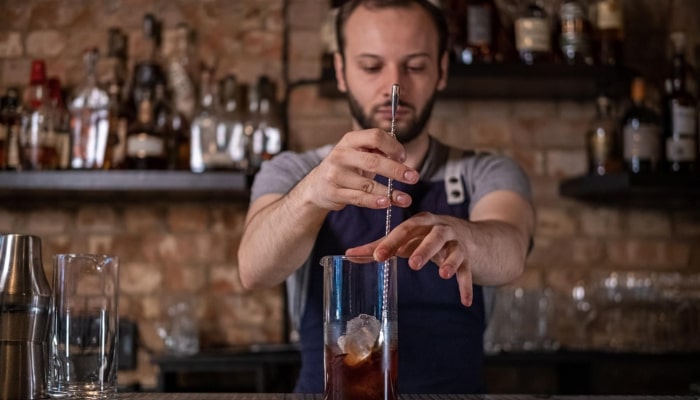 Andrei Marcu mixing a cocktail, Source: Andrei Marcu
"Quality. Which doesn't necessarily equate to high prices. You need to be knowledgeable about the characteristics of the product inside the bottle, especially when it comes to small and independent producers." - Enrico Chiapinni, Head Bartender, Dukes Bar
"I always look for those products that can provide a different character and taste profile to the selection we have, aiming to attract and satisfy a wide range of guests. Local spirits are also important and a more mindful choice, especially nowadays. Of course, the quality of a product, the packaging, and the price are factors that I consider, especially for a 5-star luxury hotel bar."- Luca Rapetti, Assistant Bar Manager, Shangri-LA, The Shard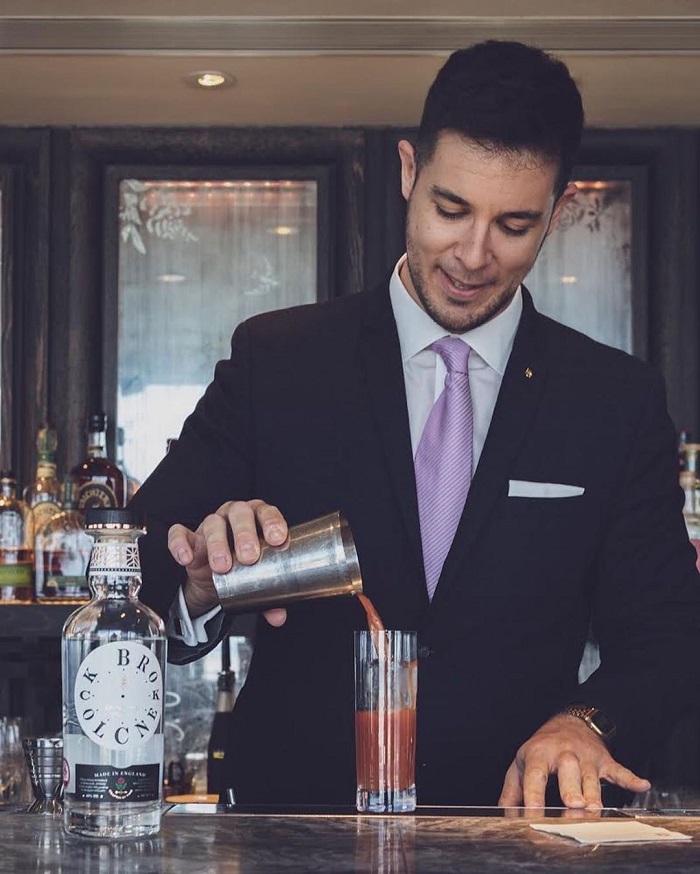 Luca Rapetti pouring a cocktail, Source: Luca Rapetti
"I check if I like it and what that spirit can transmit to me. The next step I need to check is if it is easy to mix and if people would like the new product." - Angelo Fierro, Freelance Bartender
"The first question to ask is, do you like it? If you do not enjoy the taste or appreciate the quality, history, or branding of an item on your bar shelf, then the likelihood of you using it would be less. There is much more to consider on top of this of course, including the ability to up-sell the product, how it diversifies your offerings, potential sales, etc. It is important to keep your inventory streamlined, ensuring the stock you have is the stock that will sell, and you are not tying up money in holding stock." - Emilia Wrelton, Bar Manager, The Ivy
Emilia Wrelton enjoying a glass of wine, Source: Emilia Wrelton
"Personally, I love to look at a bottle or a label and become curious about the story behind it. Knowing a liquid's back story provides a personal connection to the people who made it." - Georgia Billing, General Manager, City of London Distillery & Bar
"Apart from the liquid inside the bottle, I am also very interested in the story behind the product and who made it." - Davide Capirola, Bar Manager, Roka Restaurants
"When we are looking for a new spirit for the bar, we mainly think about our guests. Would that spirit be something they will be willing to try? What are the best serves? We don't often add spirits to our back bar because it can be confusing for guests when it is too much to choose from." - Marie Kasmi, Senior Bartender, Lyaness
"Sustainability, quality, and consistency together with the unique story behind the spirit." - Mariantonietta Varamo, Assistant Restaurant Manager, The French Table
---
[Pictured in the header: Coupette, London]