When The Circus comes to Town - The Spirits Market in the UK
13/08/2018
The UK spirits market is pushing more towards the direction of entertaining consumers, in keeping with their insatiable desires for experiences, colour and social media sharing events.
When the circus comes to town was a 1980 made for TV CBS film and when the William Grant & sons invite comes to discuss their market report it could feel a little like that also. The spirits market in the UK could be described as a circus – colourful, little noisy, many actors, and above all entertaining. The UK spirits market is pushing more towards the direction of entertaining consumers, in keeping with their insatiable desires for experiences, colour and social media sharing events.
They recently released its 2018 UK Market Report Launch highlighting the key aspects of trading spirits in the UK market.
Key Market Facts
The key market findings were as follows:
1. Spirits is the second largest sector in both the on and off-trade, worth £10.5bn and up +5.3%, and still seeing strong value growth across both channels, ahead of total Beer, Wine & Spirits (BWS)
2. Total premium spirits are now worth over £1.4bn, up +15.8% and accounting for 12% of all spirits value sales
3. Premiumisation remains a key driver for the spirits market with premium brands accounting for £239m of incremental value compared to last year
4. The on-trade is driving the majority of the spirits sector's actual value sales growth, while the off-trade is growing at a faster pace year-on-year
5. Over 65% of spirits growth is being driven by gin, although flavoured spiced rum, non-cream liqueurs, and American whiskey are growing strongly
Despite the consistently declining alcohol consumption spirits have retained strong value growth with the premium sectors charging away.
The channel is also significant. Whereas 20 years ago the off-trade was the centre of growth now it is the on-trade where the major action is. That's not to discount the off-trade, with premium value growth of 18.7%, but it is only 30% of the size.
The Activist Consumer
Grants detailed market report goes much further in identifying 'The Active-ist Consumer', the key part of the circus in town. These consumers are determined to use their three defining characteristics to maximum effect in the market.
1. Data mining – digital sophistication
2. Impact purchasing – knowing the power of their wallet, WiFi and connections
3. Experience optimising – sustainability and social good are powerful motivators.
Consumer Trends
According to Grants, these characteristics are driven by seven lifestyle trends
1. Always optimised – moving beyond pleasure denial to identify optimal experiences using the power of data and tech to identify the best products for the moment
2. Rooted realness – exploring the ethical ramifications of their food and drink choices with veganism and vegetarianism becoming more prevalent
3. Multisensory masstige – experiences remain the best way that brands can differentiate and develop their interface with consumers
4. Dreams of extremes – enhancing social standing by embracing moments that transport them well outside their comfort zones
5. Augmented crafts – 'hometertainment' shifting from in-home experiences to the tech-enabled, 'Augmetned Craft' space, where enhanced establishment on-trade service creates unique experiences through a mix of ingredients, craft and tech.
6. Tangible transparency – brands that share consumers values and beliefs across every aspect of a business.
7. Considered living – combining high-speed gratification with a paradoxical realisation that they need to find balance in their always-on lives
The consumer is moving fast and trends are created in their wake. It is clear that drinks companies as they fight for discretionary spend have to compete for their attention in order to have a chance of taking a share of their wallet.
Casper MacRae, William Grant's Marketing Director says
'..to engage these consumers, brands must strive to offer food and drink experiences that are not just luxurious, but challenge consumers' minds, bodies and senses.'
The Luxury Market
A focus on the premium nature of the market reveals some interesting facts.
Consumers under 40, who are reaching income and spending maturity, who make regular and more frequent luxury purchases drive the majority of luxury growth. The exert a growing influence on the trends of this sector. However, the over 50's should not be ignored, as they still account for the larger proportion of luxury spending.
It is also worthy of note that ultra high net worth individuals see privacy including data privacy as a key issue in maintaining and growing their wealth.
Luxury is being redefined and may not be defined by the asset that we own, but the experiences that consumers have had and can sport.
Personalised choice, luxury tech, multisensory depth can all contribute to higher level experiences provided by brands. The aim is always to surprise and delight your consumers.
In the off-trade channel, in-store theatricals including interactivity are important in bringing the entertainment aspect, consistent with the brand proposition to consumers. Presenting luxury at-home combining time-sensitivity and luxury consumer, for example offering a beautiful recipe book, ingredients and bespoke glassware as at Sexy Fish restaurant in London's Mayfair.
A key challenge to the alcohol sector is presented by the growing demand for health-conscious drinks to be treated in adult, luxury ways. Hakkasan Group recently launched their non-alcoholic drinks menu. Clearly 'health is the new wealth' for the up and coming generations of diners!
How to do it?
The digital disruption continues as this detailed 60-second wheel demonstrates.
Image courtesy - William Grant and sons
An Internet Minute – William Grant & sons 2018
The UK is a highly mature internet market with almost 100% penetration among adults 54 years or younger, with 82% using it daily.
76% of UK adults use the internet to source goods, 63% use social networking and 30% of all time is spent on social, 50% of which is on a mobile device.
Theatrical Botanicals
Over 65% of spirits growth in the UK is driven by gin, albeit that non-flavoured vodka is the biggest category by value, with blended whisky, non-cream liqueurs and American Whiskey all featuring in the top 5.
Gin is a sensational category, which has grown from almost nothing, with 82 new entrants in the UK market in 2017. Bearing in mind the growth to 2017 then most commentators were suggesting slow down until Gordons Premium Pink Gin created sales of £28.5M in 8 months. It is one of the biggest spirits NPD successes in a decade. It seems that the more theatrical that producers can make their botanical constituents in their gin, the more success they have.
Much like a circus, there is much colour and vibrancy in the UK spirits market, not to mention theatrical botanicals! For brands and producers of spirits, the market is about a complex mix of consumer requirements, knowing your segment and finding the right distributor.
About The Author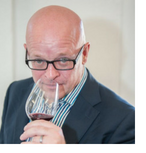 The article is contributed by Alistair Morrell a Wine Inspector, wine industry consultant, journalist and, commentator. Over 30 years as a wine business professional, Alistair shares his global knowledge, network, and experience of growers, importers, distributors and buyers.