Where do Bartenders Go for a Drink in London?
16/03/2021
21 top bartenders of London tell us their favourite places to drink.
London remains one of the best cities in the world to grab a drink, which begs the questions: which of the city's many bars and pubs are worth visiting? We asked 21 of London's leading bartenders where they like to go for a drink, or two.
These bartenders are known to conjure up enticing cocktails at some of the most reputed establishments in the city. But, where do they like to drink after finishing work at the bar they are tending?
"Oriole, Satans Whiskers, Gibson, Termini, Scarfes, Fam Bar and so many others." - Andrei Marcu, Bar Manager, Coupette London
"Connaught Bar, Lyaness, and Opium." - Enrico Chiappini, Head Bartender, Dukes Bar
"Scarfes Bar at Rosewood London, Duke's Hotel, Connaught Bar." - Luca Rapetti, Assistant Bar Manager, Shangri-La at The Shard
"Callooh Callay, Murder Inc., Homeboy, Swift." - Luke Ridge, Assistant Bar Manager, Pali Hill & Bandra Bhai, UK
"Kwānt or Tayēr & Elementary." - Gary Burdekin, Master Bartender, TGI Friday's
"Cahoots." - Angelo Fierro, Freelance Bartender
"There are so many fantastic places! But I particularly love Scout London and Cub with their minimalist vibes and focus on sustainable drinks." - Emilia Wrelton, Bar Manager, The Ivy
"Black Rock and Scout." - Davide Capirola, Bar Manager, Roka Restaurants
"I love Nightjar and The German Gymnasium for their creativity and Radio Roof Top in the summertime. I also like LakiKane for their Rhum distillery and The Mirror Bar in the Landmark Hotel for its intimate and cozy atmosphere. I also love Mr. Fogg's House of Botanicals for their incredible selection of gin and their amazing craft cocktails." - Aurelie Montana, Bartender & Fitness Coach
"Termini, where I feel at home. Oriole, where I feel inspired." - Vitor Hugo Lourenco, Head of Bars, Harbour Hotels
"Swift, Termini, LCC, Cafe Boheme." - Daniel Susko, Head of Bars, The Birley Clubs
"Swift, Tayer&Elementary, Opium&DimSum, Brewdog." - Nelson Carvalho Reis, Bartender, Soho House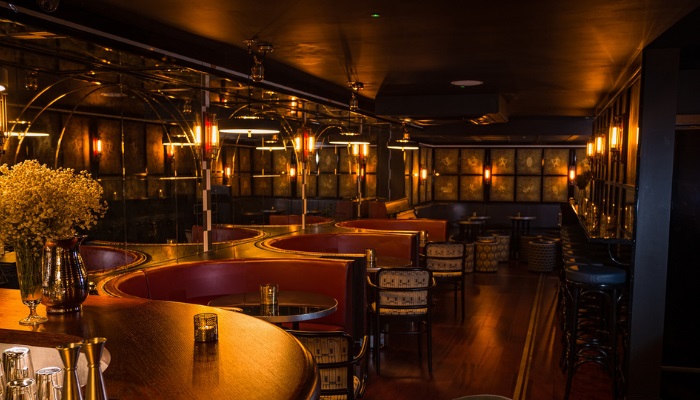 Bar Swift, Image Courtesy: @swiftbars
"There are many places in London where you can have a nice drink, but some of my favourites are Scarfes Bar, The Connaught Bar, and Beaufort Bar at The Savoy, where you can find a vibrant atmosphere and a professional and friendly staff." - Federico Pavan, Assistant Bar Manager, The Donovan Bar
"One of my favourite places that I like to go when I am not working is Claridge's hotel and bars for their unique service. I also love to go to the Savoy Hotel and the St.James bar at the Sofitel." - Salvatore Megna, Head Bartender, The American Bar at The Stafford Hotel
"I absolutely love the Punch Room at the Edition Hotel. I love their milk punch and mac and cheese, the best combo! I also love going to Scarfes for a date night." - Marie Kasmi, Senior Bartender, Lyaness
"Bar Swift in Soho, they've got the best Irish coffee." - Arnaud Volte, Bartender, The Lobby at London Edition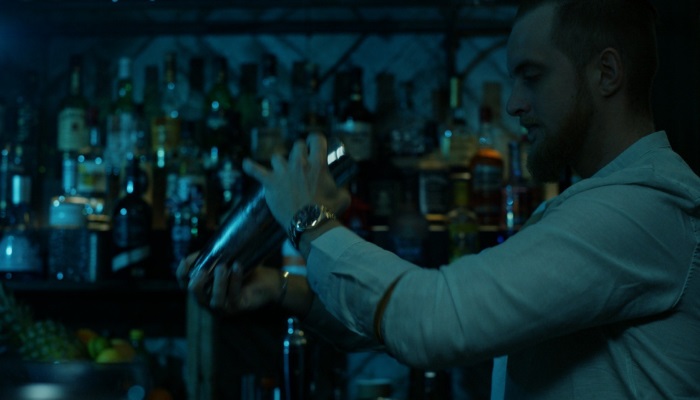 Arnaud Volte, Bartender, The Lobby at London Edition, Source: Arnaud
"There are views that never get old and my favourite is by the Battersea power station. There's plenty of great bars and restaurants to choose from and the view is incredible." - Tiago Mira, Bar Manager, The Goring Hotel
"On top of the list for sure Scarfes bar, Connaught Bar, Savoy Hotel and I really love rooftop bars, street bars, and pubs, that are perfect for every occasion." - Cristiana Pirinu, Bartender, The Donovan Bar
"Cahoots London, the atmosphere there is just sensational." - Mariantonietta Varamo, Assistant Restaurant Manager, The French Table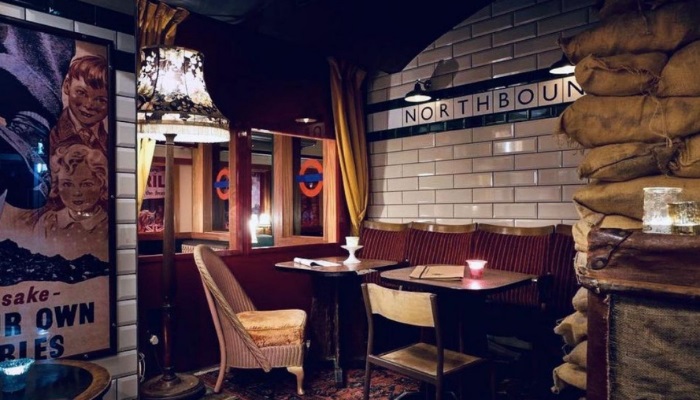 Cahoots London, Source: Cahoots
"In London at the moment I think it is Swift. I simply love that bar, from the drinks to the décor to the very knowledgeable staff. In Edinburgh it is the Bramble bar, banging tunes, great drinks, and everybody is a friend." - Alex Palumbo, Co-owner, Hey Palu
"Martini at the Connaught, a cocktail at the Artesian, good ale at the local pub." - Jerome Allaguillemette, Bar Manager, Sexy Fish
---
[Pictured in the header: The Connaught Bar]