30 Minutes with Adam Woodyatt
05/11/2019
UK TV Star Adam Woodyatt On His Neat Gin
Adam Woodyatt shares some useful insights about his gin Neat.
What do famous do when they want to do something different?
Make gin, at least that is Adam Woodyatt's, better known as Ian Beale on the UK soap opera EastEnders, going for a quarter of a century and watched by millions of UK TV viewers. With his wife Beverley Woodyatt, they have launched Neat Gin.
How long has NEAT gin been going?
The idea came about on my birthday in 2017.
I mentioned it to my wife because all my other hair brain schemes importing Lamborghinis, beany baby etc seemed to come to nothing or she said don't be ridiculous.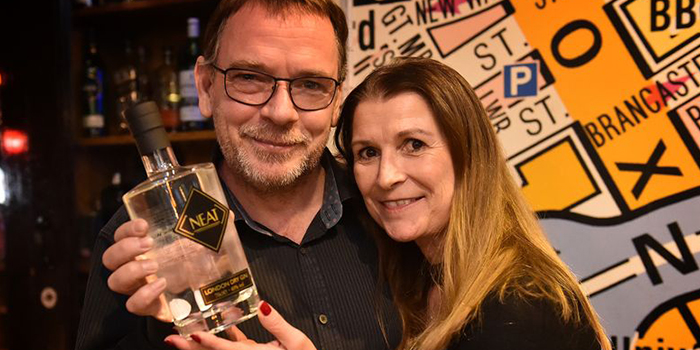 Image: Adam Woodyatt and Beverley
Beverley and I love gin (not too much you understand) and wondered if we could make our own. With gin, there is a market and using my profile, she agreed with me. It took me completely by surprise.
We went to a birthday party and a friend said to speak to my mate Paul he has got a distillery. So, I spoke with Paul (actually his brother Graham has more to do with it) and he said that they could help us out.
We couldn't have done it without their help.
To be honest I didn't have a clue where to start. I've never made or been involved in the drinks industry before. I researched gin and found an old 15-century recipe. The stars seemed to be aligned, so we just went for it.
What sort of gin is it? Is it flavoured?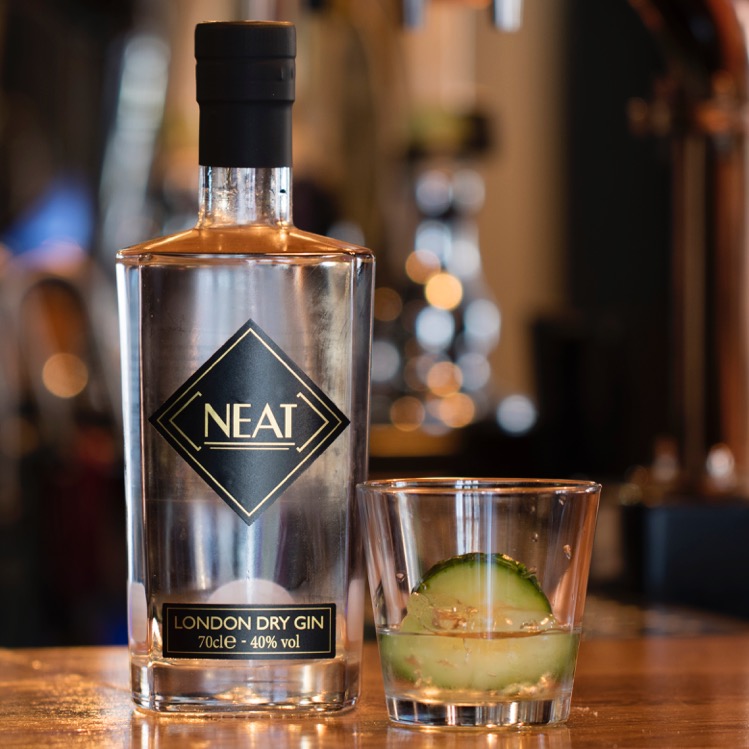 It is the oldest known Jenever recipe from 1495. We wanted to make a traditional gin something more than just alcohol and juniper. We've got nothing against the flavoured stuff it was rhubarb gin that got me started. I wanted a solid base spirit – nothing faddy – something that we can make sustainable.
One of the big companies a few years ago found this recipe and they made a version of it. They put together true and a refined version, by a load of leading lights in the industry. They made 100 bottles of it and sold it at auction and never followed it up. So, when I came across it during my research, I didn't see any reason why I couldn't use that, at least to start.
There are no quantities with the recipe just a handful of this, barrow of that, sacksful of the other – 11 ingredients not counting alcohol.
I still have one inch left of that version. A museum sample you might say!
It was drinkable but not balanced some of the botanicals were too strong, not everything was coming across in the taste. So, I spent the next 4 months balancing it up, and took out 4 botanicals and added 1.
Then came the testing. First with friends and then in the market, where I could get an objective take on it. What was great was that people started picking up different things – clove, cinnamon, pepper, etc. They weren't picking up the actual ingredient, but a combination of the two or more.
As we went along, I realised that this was working – they were enjoying it and the different elements were making their presence felt but in a balanced way. A mate up in Liverpool has 180 gins behind his bar. So, I gave him a sample with no label and asked him to serve it to regular customers. I knew that I could get feedback - honest feedback. It was brilliant – the various elements showed but not too much – we had a winner.
I then sent a sample down to Anthony Peart at Head of Bar Development Hand and Flowers. He picked up things that I didn't realise were in there. It is far more complex than it first appears.
I then turned to Beverley, because she is the business brains really and she said that we have got to go for it.
The liquid is right, the feedback is great, we have to go for it.
How has distribution been?
That is just what happened.
Wycombe Swan, Friendly Bar, Hippodrome, Tom Kerridge – quite diverse – entertainment, bar, fine dining, music clubs.
The Friendly Society – my favourite bar in London - the guy that makes the cocktails loves using Neat because it is a good London Dry Gin and a brilliant base for cocktails. He makes one that includes hibiscus cordial and egg white. Whereas at the Hand and Flowers it makes the Vesper Martini.
In summer it makes the English garden fizz cocktail so dangerous to drink with a little sun on your back and a few mates.
It is so versatile.
Most places have taken it because I know the owners or people that work there or out of respect that places like Jenever and Tom Kerridge have taken it or places that I eat and drink or theatre owners that I know.
Does it help to be in the performing arts industry?
Whilst the 'celebrity' does open doors, the gin has got to stand up for itself. The like of Tom Kerridge or Daniel Clifford even though they are chefs, they don't put crap on their menus.
We are a sort of house gin – not the cheapest. When I was growing up, I remember that a restaurant would serve house wine as their signature that they were a high-quality establishment. Their house wine would not be the cheapest, but their best value and best selected. If we are the house gin in places then it means that they trust it, because we are definitely not the cheapest.
We don't have massive marketing budgets. Neat is just a family business, whilst you are talking to me, I am doing a delivery. We do everything label the bottles, do the recipe, despatch it, deliver it, label it, turn up to help customer sell it.
I am actually not allowed to label.
I and my wife do most of it. My two nephews look after the legal stuff.
Let's discuss the branding – how did you arrive at the name Neat.

I did a lot of research on the bottle. What we noticed was that tall bottles often got put to the back and the presentation was lost. Chase has just switched from having the beautiful long bottles to having short stumpy bottles, and I am not sure whether that is strategic or not. So, we looked for something shorter and stumpier so that it was more likely to be in the front of bar display.
Bev came up with the name. After having several goes and being knocked back because of registration or Domaine name availability, we were driving back after an event and she said 'NEAT'.
I thought that she meant Neat as in alcohol - drink neat, but she didn't mean that – neat, as in the when we were kids 'neat' meant great, cool. So, it ticks both boxes – the word and the logo – keeps it simple – the design is unfussy, clean and tidy - it's neat.
It is ridiculously versatile, so you can have it as a sipping gin, or a couple of chunks of cucumber, a classic Gin & tonic, or a unique cocktail.
What's in it for the bartender? Why list NEAT vs so many others?
This is what the difficulty is – getting people to try it. Once people have tried it and how versatile it is when they use it. They realise it is small-batch gin and although they have cheaper options that cost them significantly less, they only want to make their cocktails with certain gins.
It is just getting people to know about it.
Considering we only launched in November 2017, we've done pretty well on the distribution front.
Do you have any plans for range extensions or new product launches?
I have some got some ideas for other gins with completely different branding – watch this space!
I am thinking about Rum and other styles of gin, but not down the flavoured route.
But in reality, I want to make Neat really work.
Which markets are you concentrating on?
Just in the UK – there are not enough hours in the day.
This has been a whole new world to me learning something new. I have never run a business before – never had so much paperwork in my life!
I have been talking with someone in Japan – perhaps.
BREXIT – Breshit – no I don' think it is going to affect us at all and don't expect it to. It may affect glass imports and some ingredients, but in the end, necessity will drive what we need to do. If I can't get cinnamon in from Spain – get from somewhere else.
Many more events this year – we only did 4 last year.
So, we have 10 events at Marco Pierre White restaurants, where Neat is listed – 4 events and gin masterclasses – meet and greets – meet behind the bars in Bristol, Birmingham, Bath and Cardiff. Then there are the Pub in the Parks and Tom Kerridge's festival – they are a blast.
We are also trialling food and gin pairings. Salmon for example – cured salmon with gin is excellent. We think that duck with citrus, as there is quite a hit of citrus in the gin which might go as well.
Neat makes a wicked Espresso Martini and brings a fresh minty quality.
Coffee desserts – listen to what the chefs say, because they have a very good palate.
About the Author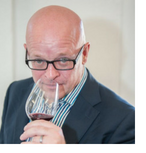 The article is contributed by Alistair Morrell a Wine Inspector, wine industry consultant, journalist and, commentator. Over 30 years as a wine business professional, Alistair shares his global knowledge, network, and experience of growers, importers, distributors and buyers.