Deadline
September 30, 2023
Enter Now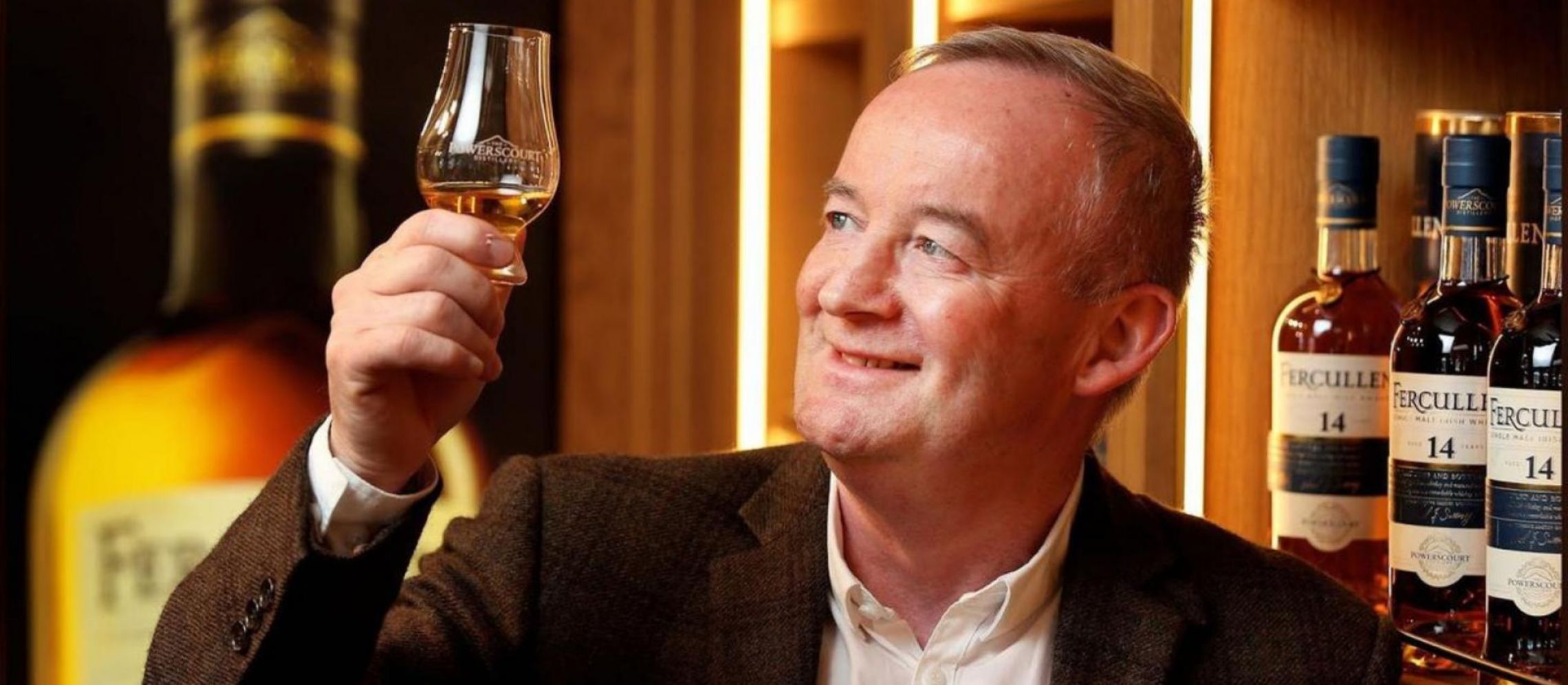 A Chat With Noel Sweeney, Master Distiller for Powerscourt Distillery Ltd.
Noel Sweeney talks about his distilling career and his role as the Master Distiller for Powerscourt Distillery Ltd.
Noel is a globally recognized whiskey expert and international multi-award-winning master. He started distilling in 1978 by making neutral spirits. But he started his career in whiskey distilling in 1989 by making double single malt and continuously distilling grain spirit. Sweeney has devoted more than 30 years to polishing his unique skill in this ancient craft of distilling. He was the Founding Master Distiller and Blender at the Powerscourt Distillery. Passionate about his work, he has been credited for the release of several international award-winning Irish whiskeys over the years. He was also awarded the Whiskey Magazine's Hall of Fame in 2017 and is one of only two distillers who have been given this recognition. Noel is a member of the Irish Spirits Association, the Irish Whiskey Association, and the Chairman of the Irish Whiskey GI Technical Committee.
What has your distilling career been like?
I started distilling in 1978, making Neutral Spirits. moved to the chemical industry in 1986 to distil ethyl vanillin under a vacuum. started whiskey distilling in 1989. Double distilled malt and continuous distillation of grain spirit.
Tell us a little about your background.
I hold a National Certificate in Analytical Chemistry, a BSc Hons in Information Technology, and an MSc Hons in Total Quality Management. I am an international spirits tasting judge and the founding distiller of Powerscourt Distillery. In 2017 I was inducted into the Whiskey Hall of Fame and honoured by my industry peers in 2022 by receiving The Drinks Ireland Irish Whiskey Association Chairman's Award for Outstanding Contribution. Currently, I am Chairman of the Technical Committee, which advises the Government on the Industry's views on the Technical File/Product Specification for the Irish Whiskey Category Geographical Indication.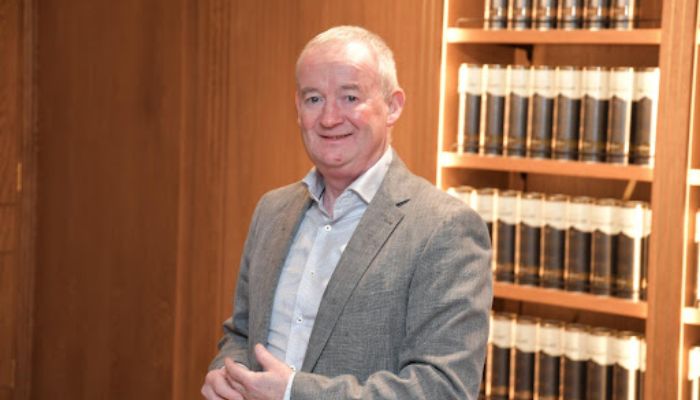 Image: Noel Sweeney
How do you think the Spirits industry has evolved?
I am just talking about the evolution of Irish whiskey. I prefer to think of it as a revival, as Irish whiskey was the leading spirit drink in the civilized world in the 1800s. Throughout the British Empire, the dominant spirit was Irish Whiskey, and up until the turn of the century and Irish independence from the British, followed closely by civil war and the introduction of Prohibition in the USA, Irish Whiskey was in a strong global position. The Irish whiskey industry collapsed and, by 1972, was reduced to just 2 distilleries.
In 1983, Pernod purchased Irish Distillers and refocused the rebuilding of Irish whiskey through the Jameson Brand. As that brand prospered, the opportunity to succeed was spotted by the founders of Cooley Distillery in 1989. Cooley Distillery survived the early years and built up a reputation for its products' quality and innovation. Cooley re-introduced the production of peated malt Irish whiskey. produced both double and triple distilled malt and started to work with pot still production around 2009. While Cooley also started producing different finished single malts, and while Cooley did not invest in branding, its core business was around supplying mature bulk and bottled products for its own retail label and private label products.
When Cooley was sold to Beam in 2013, interest in Irish whiskey had grown, and opportunities for other players to enter the production had been demonstrated. Since 2013, at least 35 new distilleries have been opened in Ireland. Other contributing factors are the opening of the European Market, the establishment of the Geographical Indication for Irish Whiskey, and, in doing so, strengthening the recognition of the "Irish Whiskey Category" globally.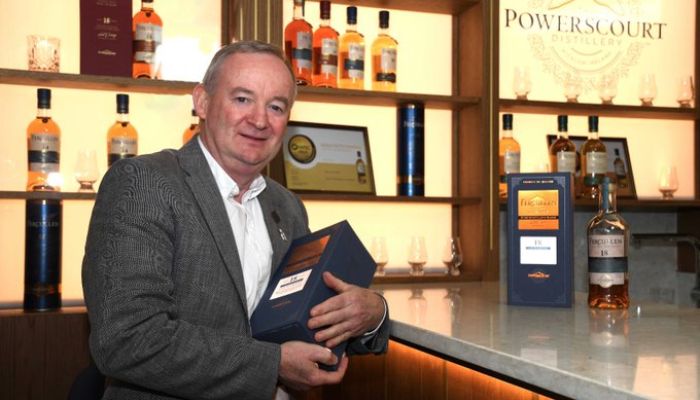 Image: Noel Sweeney
Tell us a little about your day-to-day role.
I work as a consultant within the Irish whiskey sector, helping people set up distilleries, recruit personnel, develop new products, and advise on blending and brand building. help with stock management. Revenue reporting and compliance with the GI I support several companies, for which I have developed products. Like Red Lockes and The Dublin Mercantile, to mention two in the US markets of Minnesota and California. I do media work with online tastings and educate people on the merits of Irish whiskey. I also do some technical presentations on distilling and other aspects of the production of these great spirits.
What's your elevator pitch to a bartender when pitching your brand?
Bartenders need a story. It helps when you have the recognition that I have. A leading figure produced this brand. There has to be a connection to the brand that's simple and memorable. No more than three points, initially, and more if the bartender is knowledgeable or interested in Irish whiskey. It's best to focus on one or two special qualities of each whiskey and the reason behind what makes them special.
How do you help bartenders with depletions of your brand?
The best way to help bartenders is to make sure they are educated on the product and work with someone specialized who can develop a cocktail that both showcases the best of the whiskey and caters to that establishment's specific clientele. The product's versatility allows it to be sipped or shot. Irish whiskey is more versatile in a variety of cocktails. Brand ambassadors working on behalf of the brand, like myself, or dedicated full-time ambassadors, take special care of the account, listening to their requests and supporting creative ideas that create a win-win for the bartender. The goal is to create a memorable experience for the customers and ignite their curiosity about the whiskey and keep them coming back for more.
What do you cover in your product training with bartenders?
The brand values, the history of the brand, and its composition The history of Irish whiskey and the current interest and growing demand What appeals to the consumer is Irishness, a taste of Ireland, the Emerald Isle, a green environment, and the taste/tasting notes of the brand. The quality of ingredients and the process of production. Please explain the reason for the taste, be it a finish in different casks, a blend of different styles, or how the product is constructed.
How do you think a distiller can help in driving marketing and sales personally?
Product knowledge, details on the make-up, and the story of the brand's development.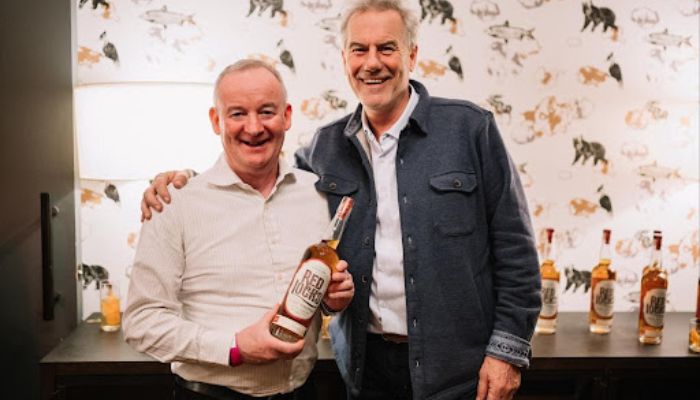 Image: Noel Sweeney; Image Source: The Business Journals
Define a good distiller.
He must have the knowledge and experience to manage the running of a complicated multifaceted production involving several processes with a commitment to quality and, of course, produce today what you believe you can sell over the next 30 years.
Which is your go-to drink and what is the perfect setting you enjoy it in?
I drink everything from water to soup, but my go-to whiskey is a single malt. The setting is to share and celebrate any worthy occasion.
What do you do when you are not distilling?
My spare time is usually spent with family and friends. I golf sometimes, enjoy gardening and DIY, and, of course, the odd sip of a quality whiskey.
What is your idea of a good life?
Being able to enjoy every aspect of one's life; work, rest, and play; My life involves me meeting people, realizing their dreams, educating consumers and customers, making memories, and learning new things as we go along.
Header Image: Noel Sweeney