Deadline
September 30, 2023
Enter Now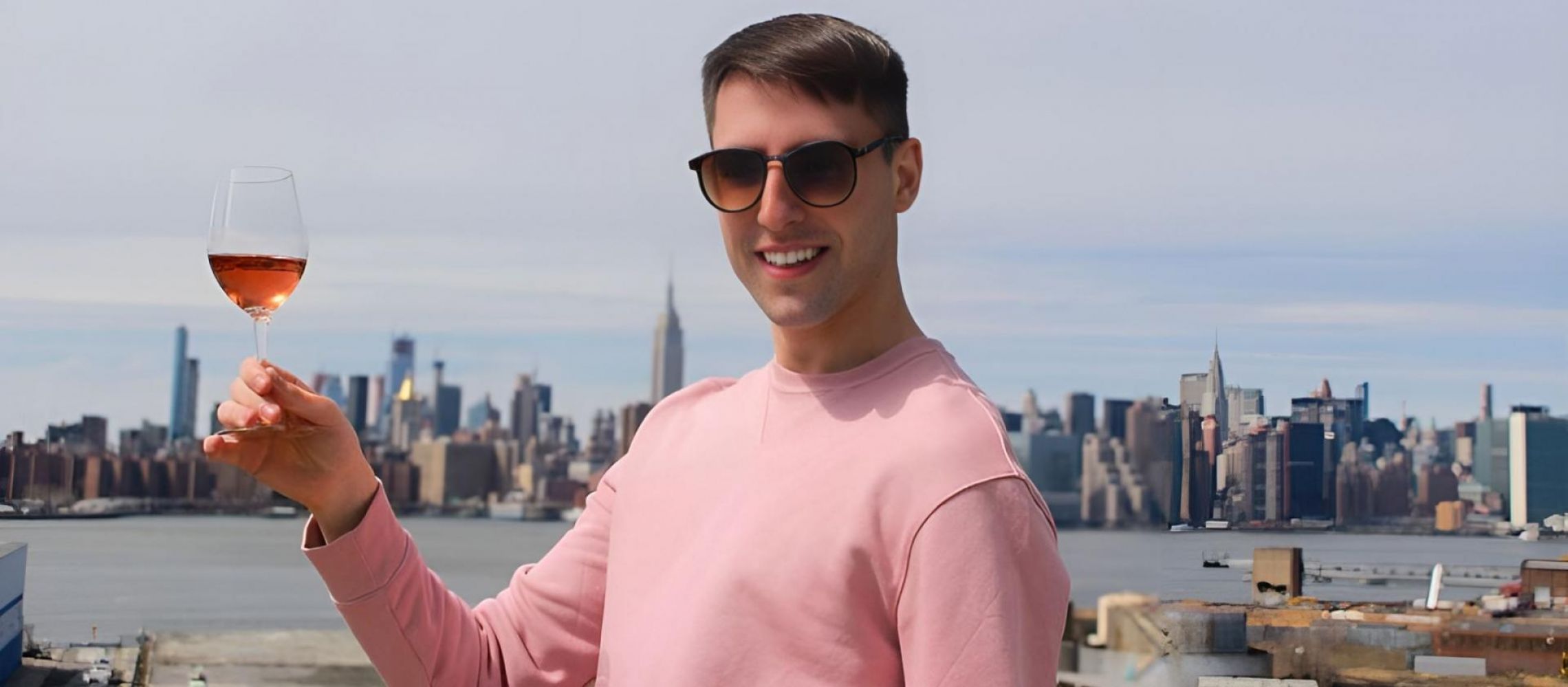 A Taste of Royal Salute with Owen Oliver Smith
Owen Oliver Smith, Global Brand Manager for Royal Salute, has his work cut out for him. He has an illustrious brand image to uphold, one that has transcended the times, but that started with royal beginnings
Royal Salute - a whisky that was born as a tribute to the Queen at her coronation in 1953 has been a true whisky lover's favourite year after year. With curated, world-class, and purposeful marketing events, special releases, and a commitment to sustainability, there's heritage and history in every drama.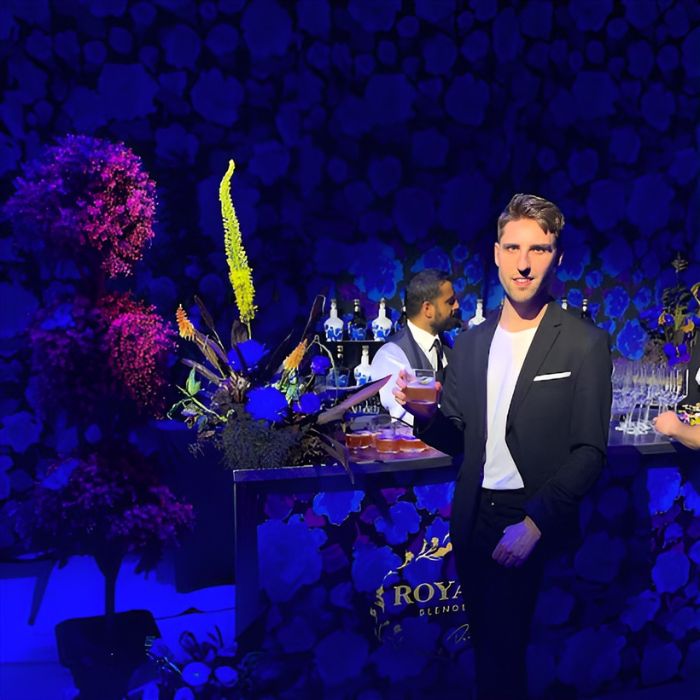 Image: Owen Oliver Smith at the 2021 launch of the 21YO Richard Quinn edition, with celebrated designer Richard Quinn, at the Londoner Hotel
Owen, what unique challenges and opportunities come with managing a globally recognized luxury brand like Royal Salute?
As the brand continues to grow faster than ever, some of the challenges include building & maintaining customer loyalty in a crowded market, as well as managing challenging conditions in the supply chain.
At the same time, there are many opportunities all around us - the ability to drive digital transformation, create impactful omnichannel marketing campaigns, and build new sustainable practices to inspire and delight consumers.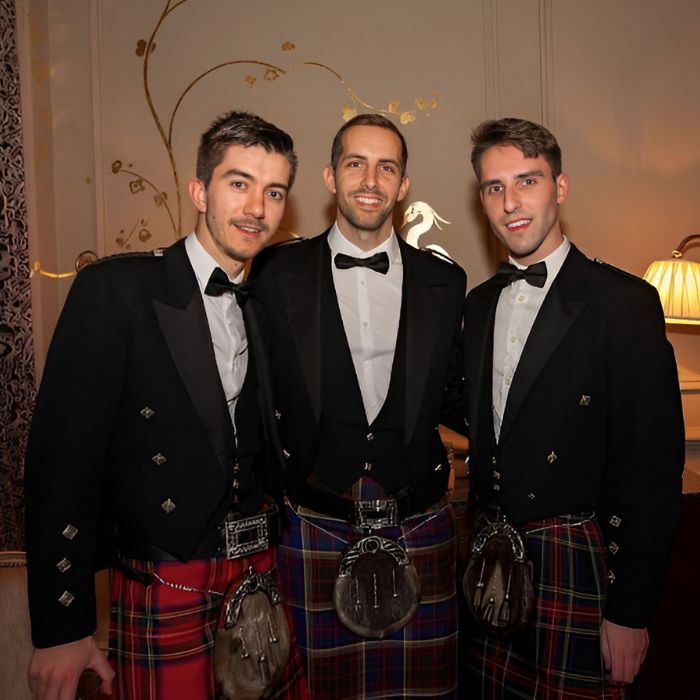 Image: Owen Oliver Smith with colleagues Max and Matt at a Scottish banquet dinner in Strathisla, Scotland
Maintaining relationships with your clients is a big part of your role, what are a few simple yet effective ways you do this?
When it comes to managing relationships effectively, it's key to:
Set and respect boundaries
Communicate openly and authentically
Listen more, talk less
Be relentlessly positive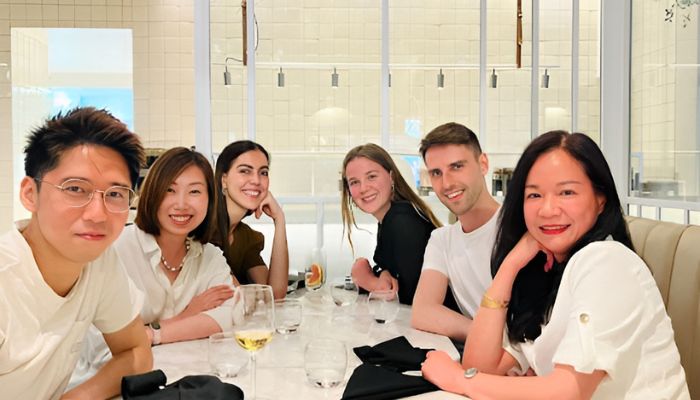 Image: Prestige & White Spirits Global Travel Retail Team having lunch in Chiswick, London
Tell us a behind-the-scenes story about a particularly innovative marketing campaign you've overseen for Royal Salute.
In October 2022, at the world-renowned Frieze London Art Fair, Royal Salute and Kate MccGwire unveiled their striking collaboration – an indescribably rare 53-year-old whisky, accompanied by one of 21 pheasant-feathered sculptures, drawing inspiration from the unpredictable forces of nature.
To celebrate this moment, guests were invited to the most opulent banquet hall imaginable – Tate Britain.
The night started on a high when our esteemed guests were escorted by chauffeured Rolls Royce from the hustle and bustle of the Frieze tent to the awe-inspiring Tate Britain, dramatically lit up in Royal Salute blue.
As attendees arrived at the Tate, they were welcomed into the warm red hues of Gallery 9 – a domed-ceiling space surrounded by elegant pre-Raphaelite masterpieces. A unique banquet table lined the center of the room, draped with ivy, asparagus fern, and heather spilling onto the floor – creating a truly magical dinner setting in one of the most famed historical art locations in the world.
What role does sustainability play in Royal Salute's brand identity, and how do you communicate this to consumers?
Royal Salute has taken steps to pioneer a new recyclable glass flagon.
We have carefully selected an alternative material to ensure the quality of our blends is maintained, whilst limiting our impact on the environment.
By introducing a coated glass flagon, we are significantly reducing our packaging carbon footprint, thanks to a less energy-intensive production process and by finding a material that is easily recyclable worldwide.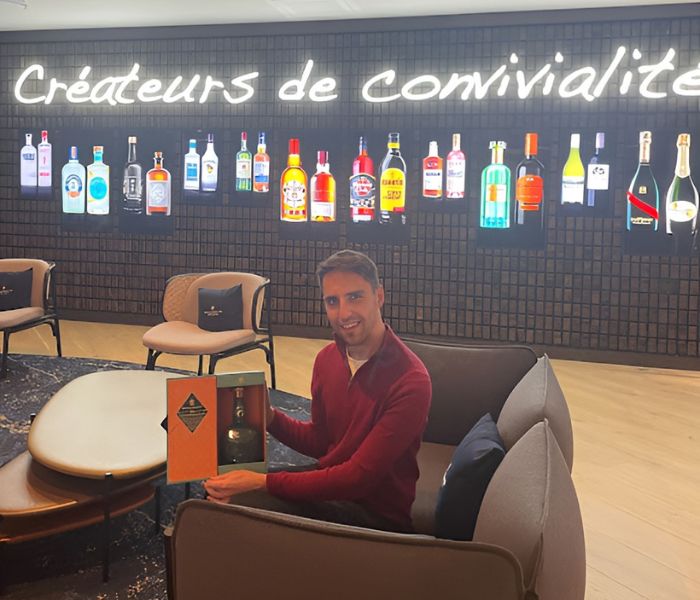 Image: Owen pictured with the 26YO Kingdom of Scotland Edition
How are you using digital marketing effectively for Royal Salute? Can you tell us about your digital marketing strategy?
Increasingly, we are looking to digital spaces and the metaverse to drive forward our marketing campaigns. In 2022, the Ultra-rare Time Series 51-Year-Old 2021 NFT dropped as the oldest whisky ever released on BlockBar, the world's first direct-to-consumer NFT marketplace for luxury wine and spirits.
[[relatedPurchasesItems-63]]
The ultra-limited Royal Salute Time Series 51-Year-Old 2021 Release is a blend of some of the finest and scarcest hand-selected whiskies, laid down no later than 1970 and sourced across famed and 'ghost' distilleries of bygone eras.
Exclusively dropping bottle number #85, from only 101 crystal decanters of the Time Series 51-Year-Old 2021 Release, this marks the first-ever NFT from Royal Salute. This unique release is one of the rarest expressions in the entire Royal Salute portfolio, and to celebrate this, it has been adorned with a 24-carat gold plaque detailing the luxury whisky's first foray into the world of NFTs and bears the signature of Royal Salute Master Blender Sandy Hyslop.
In conversation with Malvika Patel, Editor and VP, Beverage Trade Network