Deadline
September 30, 2023
Enter Now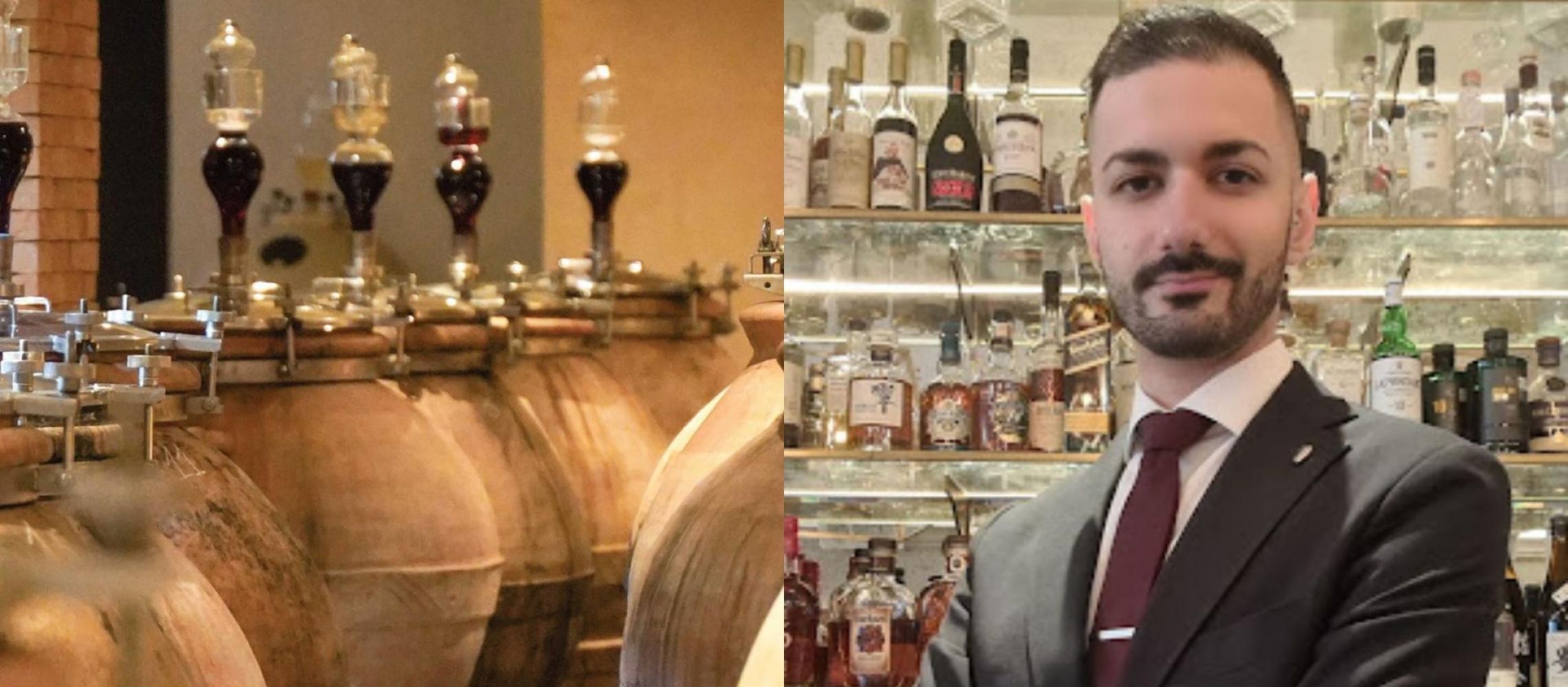 Andrea Manca On His Role As A Bartender
Seeing the smile on a person after you made her/him a drink is priceless!
Your current place of work
Tell us about yourself
My name is Andrea - 28 years old, a very passionate professional who loves his job.
I started my career in the hospitality industry in 2015 in a Restaurant/Bar on the beach working seasonally; It all just started as a summer job, and as just finished high school I was trying to make some money on my own.
[[relatedPurchasesItems-39]]
My first job has been the hardest so far, with no experience, everyone yelling at me, crazy working hours, and no days off - literally a nightmare. But I understood one thing: I want to make cocktails and see people enjoying them! I was devasted after that experience, but when I got back home I started a bartending course in a very well-known Academy in my hometown, and I was soo good at it! I said to myself that if I could make money out of that, that could be my dream work!
I really got into that world by studying cocktails, improving my techniques, and going around bars to see other bartenders' secrets. The following summer I managed to get a job as Barista/Barman in a Hotel and with my Bar Manager decided to make an experience overseas after that. I then moved to the Canary Islands for the Winter and worked in a fancy hotel as a Cocktail Waiter. What a great time I had there!
After coming back home I went to the most prestigious Bar Academy in Italy and managed to take an Advanced Bartending Course. I was sure that was becoming my career path!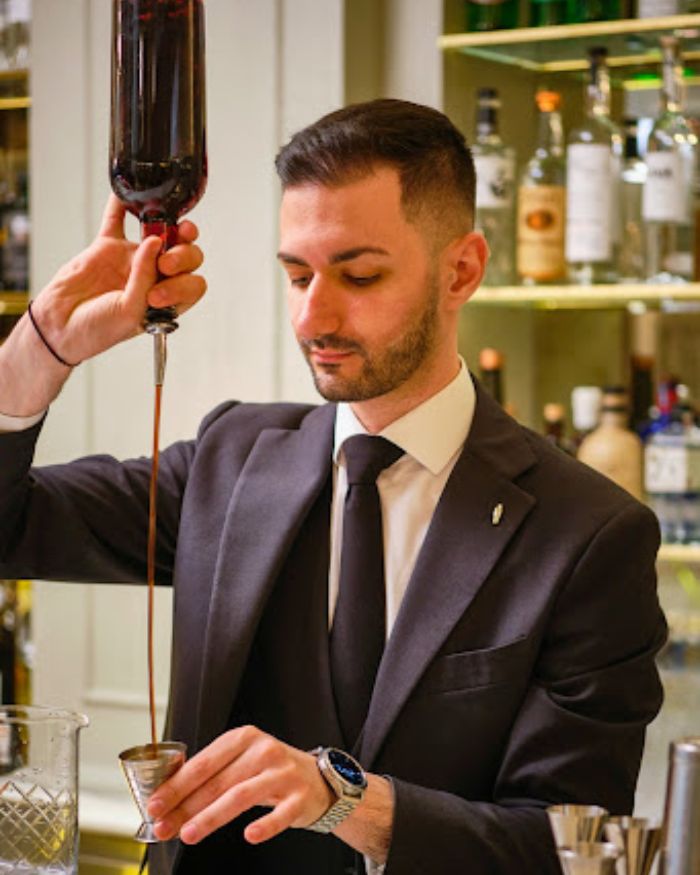 The last 2 summer jobs I had were in a Hotel club with English customers only, which help me improve my language. After that, I was ready to do the next big step: Moving to London!
London has been for years, the center of the world for the Bar Industry;
And I am so proud I took this decision since so far I had the chance to work with some of the greatest professionals in the hospitality world.
Why did you want to become a Bartender?
After finishing high school I was looking for a job as a chemistry lab technician. I started that school to get an Informatic diploma, but then discovered chemistry was something very interesting and I loved it!
I have always been into mixing things ;)
But also during parties with friends, I was always the guy in charge of the beverages, preparing gin & lemonade or rum & coke for everybody. In my culture, when someone comes in (to your house, or to the bar) first things first, we "invite" them for a drink. And this is what hospitality truly is.
Combining the two things, chemistry and preparing drinks for friends, and also after discovering the world behind cocktails during my first classes - I felt inside that this was my path.
Seeing the smile on a person after you made her/him a drink is priceless!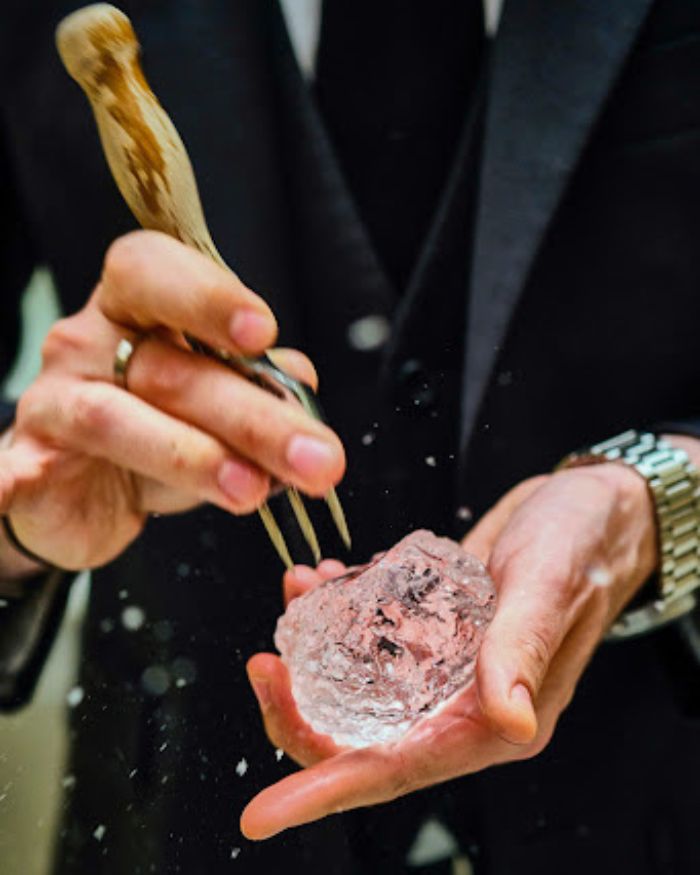 What are some of the most important skills for a Bartender?
The guest experience should always be the priority so: Working with your head facing the guests - not down, Attention to detail, Curiosity, and Knowledge of the menu is a must, and being a kind, genuine, and humble human being helps too! :)
We are not brain surgeons - we are not saving lives, we are there to make people enjoy their drinks at the end of the day.
What do you look for when you plan to buy new products for your business?
I always try to look where others didn't before, when possible.
I think being original and different from the others is very important nowadays in this industry, to give your personal touch.
And let's face it, as part of a business, the price has to be competitive too! So negotiation is important too.
If you had to pick one spirit brand that you love, which one would that be?
Mmm thought one. I would probably say Glenfarclas. Such a great Whisky.
[[relatedPurchasesItems-39]]
What's the best part of your job?
Making people happy. As simple as that. When a guest leaves the bar and comes to you personally saying he/she had a great cocktail or a great time.
That makes me feel grateful and proud of what I am doing.
Please share some tips to increase beverage sales in a Bar.
Having a great and specific Bar Program in place.
Make sure the menu is catchy and captivating, clear at the same time, and not too hard to understand. Drinks must be not too expensive to make and the sale price fair. The shorter it is the better it is.
But what really increases sales I guess, is the overall ambiance of the bar;
Lights, Music, Smell, and People make a difference. Who serves the guest must have the right knowledge to understand who is he/she talking to, in that way can easily recommend the right drink or meal for that specific occasion.
Sometimes I feel like I would have a beer, some other times a Negroni. But if the waiter convinces me to get a bottle of my favourite wine, he/she is the biggest tip to increase beverage sales.
What do you love hearing as a bartender?
"Thank you for your hospitality" is the best.
"That drink was amazing, how did you do it?"
Also "You are getting a pay rise" is much appreciated :)
How can a customer get your attention in a crowded bar?
With kindness, politeness, and a big smile, definitely. Not by raising hands.
Working behind the bar and serving alcohol is easy to engage with not-so-nice people, maybe because of the alcohol effect sometimes or for any other reason.
When a customer is nice to the bartender, the bartender will be nicer to you.
What is your go-to "surprise me" order?
Charlie Chaplin, Bobby Burns, or Brooklyn for whisky lovers and... Garibaldi with chocolate bitter - So simple but who doesn't like Campari and fresh orange juice?
Please name 3 bars that you admire and why?
MAP Maison: Little gem hide in Hackney, a delightful Japanese-style cocktail bar, very cozy, and has a huge selection of Japanese whiskies and bespoke cocktails. Small team but huge hospitality.
Homeboy: My neighbor's bar, perfect at any time of the day, amazing guys always happy to chat, great twists on classics, and the best hip-hop playlist in town. Sunday roast is a surplus.
The Beaufort: If you would like to impress someone take him/her to this beautiful Savoy gem. I think one of the best good-looking bars in London. Stunning.
Any good customer story that you recall that comes to mind
Loads of good stories luckily.
Most recently - there is this great guy who is a regular guest of our venue, that every time he texts me in advance and when he comes asks for me and one of our vintage cocktails. I am the only one allowed to do so! The first time I made 2 vintage cocktails for him and his wife at the table while they were eating and he recorded me with his phone. He was super happy!
Now we became sort of friends and every time I look after him as he does with me.