Deadline
September 30, 2023
Enter Now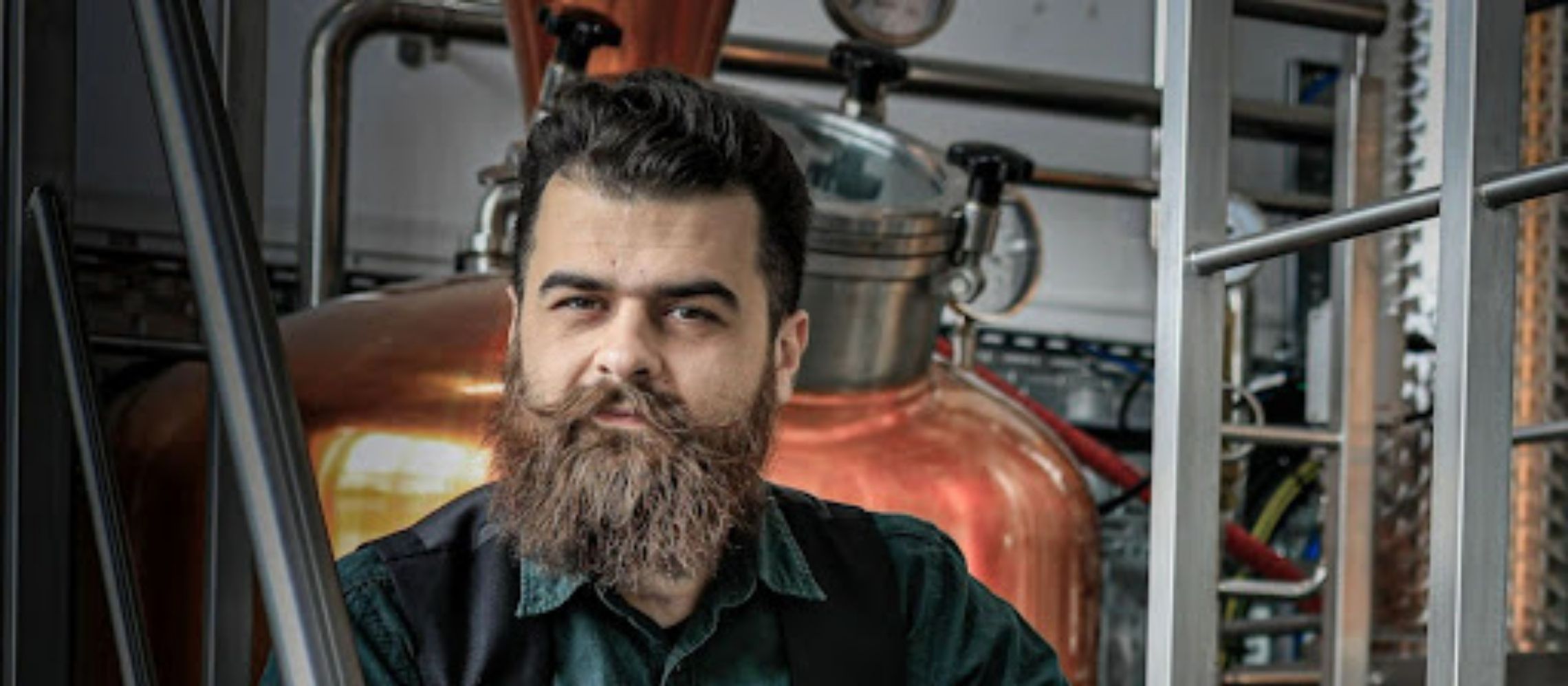 British Honey Co - From Beekeepers to Spirits Makers
Marzio Di Rocco, Head Distiller at the British Honey Company shares his two cents on the need to work closely with restaurants and bars. 
2014 saw a group of beekeepers switch professions. They were no longer just beekeepers but distillers as well. The people at British Honey Company began their journey with Keepr's spirits, honey, and fruit-infused drinks. Commanding the distillery's spirits-making operations is Marzio Di Rocco, a sommelier turned master distiller.
Marzio oversees the production of several of British Honey Company's spirit brands and creates their new and exciting recipes. We got a chance to know the man behind the spirits, and how his journey has brought him to make these award-winning spirits for the British Honey Company. He discusses with us what a distillery can do to keep its sales high by working in close quarters with bars, bartenders, and restaurants.
According to you, what makes a great spirit?
The quality of taste must be exceptional, and the complexity of the flavors must be balanced so it's enjoyable to drink in a varied number of ways.
What excites you the most about your brand?
I love developing new innovative products, playing around with new flavors and concepts. I'm passionate about producing quality British products made with natural and ethically sourced ingredients. The fact that these values are core to our brand is appealing to me.
What would be your typical day at work?
It is hard to describe an average day as every day is different and exciting. Usually, I have a planning meeting with my colleagues in the morning, and then the adventure starts. Perhaps experimenting with new ingredients and flavors, or meeting with white label clients to taste and discuss products and distilling, of course!
How often are you firing up the stills and how long does a batch take?
We usually distill three times a week with the distillation taking about six to eight hours depending on the products. We start in the morning and upon finishing, we clean the still and charge it with botanicals for the next day to let them macerate overnight. This happens more during seasonal or busy times of the year when we are distilling round the clock!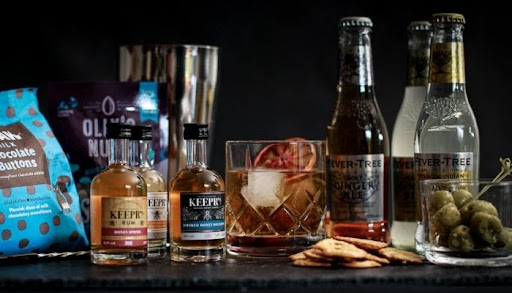 British Honey Company Products
What spirits do you consider your flagship spirits and why?
We have several brands, so it would have to be our Honey Gin, Honey Spiced Rum, and Smoked Honey Bourbon from our Keepr's range. Our ultra-premium Dodd's Organic Gin and the sensational flavors of Two Birds Spirits, such as its Watermelon Gin or Pink Grapefruit and Pomegranate Gin.
Are you working on something new right now?
We have an exciting new product range coming from our Two Birds Spirits collection. We are looking to develop our flavored rum offerings as it is fast becoming the preferred spirit for many. There is also a special release coming for the Keepr's range which has been three years in the making. I am super excited about this and can't wait to see what people think.
As a brand, what are some of the things you do to make sure your distributor has everything they need?
We provide them with a point of sales, new stockists packs, and glassware. We also offer brand training so that they can share and showcase our brand story with their customers. When we open our new visitor center and gin school at the Tusmore Estate in Oxfordshire, we will be able to offer a truly exclusive experience including beekeeping, cocktail making, tours, and much more.
How do you work with restaurants, bars, and retailers to increase sales?
It's important to us that we develop a partnership with our bar and restaurant clients. They've had an incredibly tough time over the past year, so we have supported them with care packages of gin, honey, and hand sanitizers. We offer training programmes and distillery tours so they can really experience the brand and pass that knowledge onto the consumer. As with our distributors, we provide a point of sales support and even bespoke items to suit specific venues. We have recently installed two beehives in the garden of a local hotel & bar.
What do you expect from restaurants and bars when it comes to increasing sales?
Customers love to ask for a bartender's opinion, so our brand training is designed to give them the knowledge and support they need to promote our products. If they are as enthusiastic as we are about our products, that passion will pass to the customer and inevitably increase sales. It's all about collaboration really, working together to drive sales for both our benefit. For instance, bartenders love sharing the Keepr's hive-to-bottle provenance story and talking about our busy bees.
How do you optimize the use of social media to market your products?
We have very active social media channels where we share recipes, facts, photos, videos, offers, and competitions. For us, it's important to engage with our customers. We also work closely with selected influencers and partners for joint competitions and campaigns.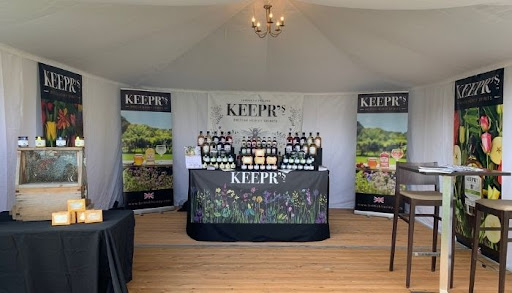 British Honey Company Collection
What advice would you give to fellow distillers looking to get their spirits into bars?
It's essential to know what your best serves are, the perfect pairings with it, and what bartenders can do with them. We have always kept sight of what flavor experience we want the customer to have from each of our products and made it simpler for the bars to buy into, whether it's a quality gin and tonic, or a more complex cocktail. Better still, if you can inspire popular bars to create new things with your base ingredients, they will want to work with your products more and push their creations to their customers.
What are some of the spirits you have on your shelf?
Well, I have two favorite spirits and it is difficult to pick just one of the two. Keepr's Honey gin is great, I love to sip it over ice after dinner. Dodd's Gin is perfect for cocktails. It is organic which is great for the quality of the spirit and the botanicals.
Lastly, what are you drinking right now?
I've been experimenting with our new English Heritage Organic Gin. It's perfect as a gin and tonic served with a slice of lemon or a sprig of rosemary.