Deadline
September 30, 2023
Enter Now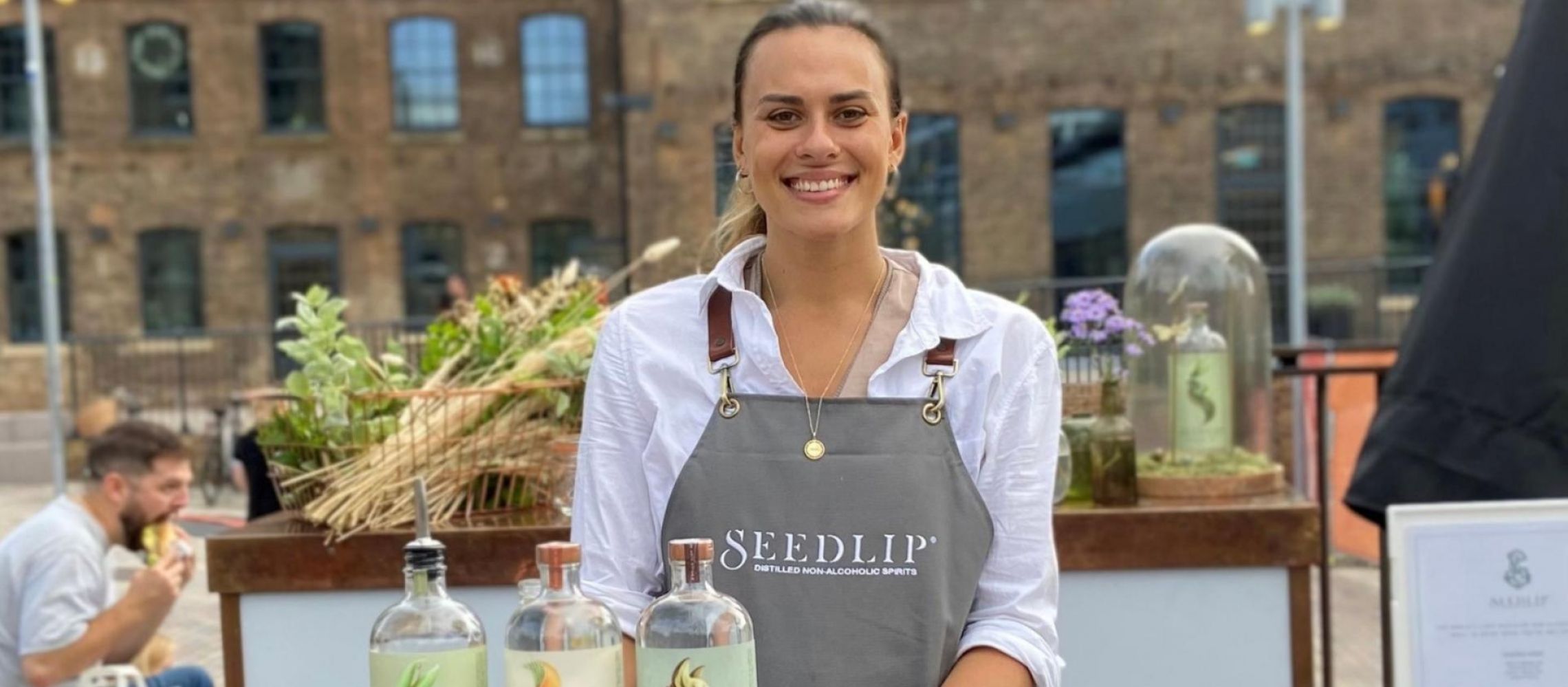 Christie Knight on Working with Brands on a 360-degree Approach
Brand Ambassador of No & Low Alcohol Brands at Diageo, Christie Knight talks about her journey in the drinks industry, gaining distribution and the focus of her masterclasses.
A major in Spanish, English, and French, Christie Knight started her career as an English teacher in 2015 in Paris. She later moved toward branding and marketing. Having represented many brands in the past, Christie came on board as an On-Trade Activation Specialist with Diageo 2015 and has been associated with the brand ever since. She is now the Brand Ambassador for the No & Low Alcohol brands in the Diageo portfolio including Seedlip, Æcorn, and Tanqueray 0.0%.
Tell us a little about your background and journey into the Spirits Industry.
I started my bartending career when I was studying at the university in Scotland, where I am originally from. If I'm being honest at the time it was just a part-time side hustle at university to earn some money, I didn't realize how much I would fall in love with the role. The creativity, interpersonal skills, and fun I experienced in those few years behind the bar opened me up to a world of hospitality I knew I would stick to. After finishing my degree in French philosophy & Spanish literature at university, I was determined to pack a bag and travel. Explore new cultures, experiences, languages, and people. Bartending enabled me to do this, stopping on route when I was running low on money to get a local bar job.
[[relatedPurchasesItems-39]]
Be it fine-dining restaurants in Melbourne, or beach shacks in Brazil serving caipirinhas - my time travelling showed me the world of hospitality from a whole new lens. I was obsessed with trying the local tipples, liquids I had never tried, and traditions and rituals centered around ancient spirits and gatherings. Different countries, with the same love, passion, hosting, and attention to detail. The world of hospitality has taught me so much that I will never take for granted. Upon returning to the UK 2 years later, I wanted to find a new pace and routine, and have always been fascinated by different brand stories, so I joined DIAGEO as a brand ambassador. I've now been in London for 3 years working with different brands in the DIAGEO portfolio to bring the brands to life, inspire people to think differently about how to use them, and have fun whilst doing so.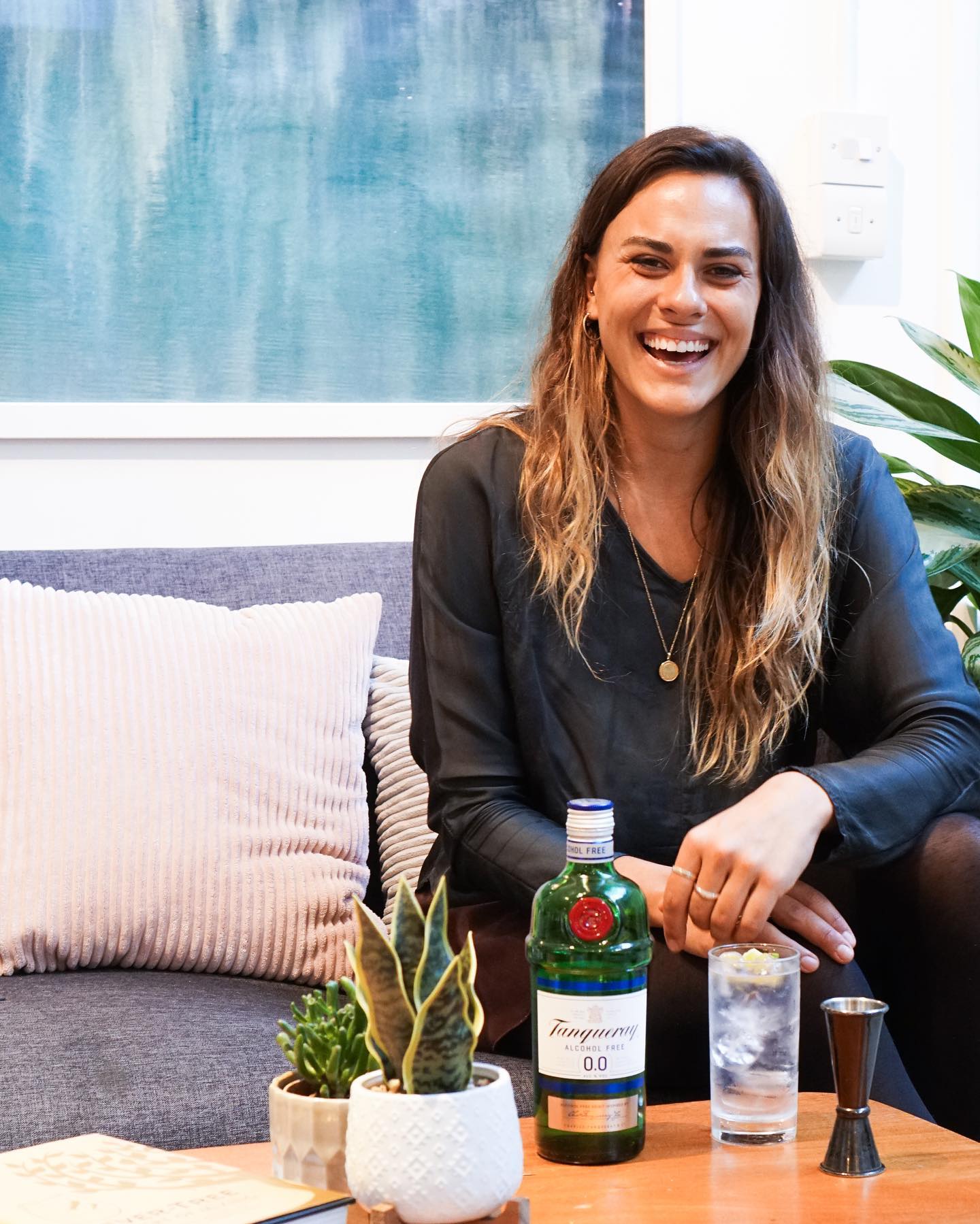 Image: Christie Knight; Source: Instagram
Your current role, and what does your day look like?
My day-to-day varies, I've always been someone who struggles with rigid routines. Some days I work from home, enjoying productive early mornings on my laptop and creative afternoons working on cocktail recipes or brand strategy. Other times, I love going into the office to have in-person meetings and discuss upcoming projects on how we are going to excite people about Seedlip. Then at least once a week, I will be out and about, popping in to see the incredible bartenders of London do their thing. I am constantly inspired by the creative people behind our industry and the concoctions they create. I have seen people work with Seedlip in such unique and creative ways to make non-alcoholic drinks really stand out, and take the same care and attention to a classic alcoholic cocktail. It's amazing to see.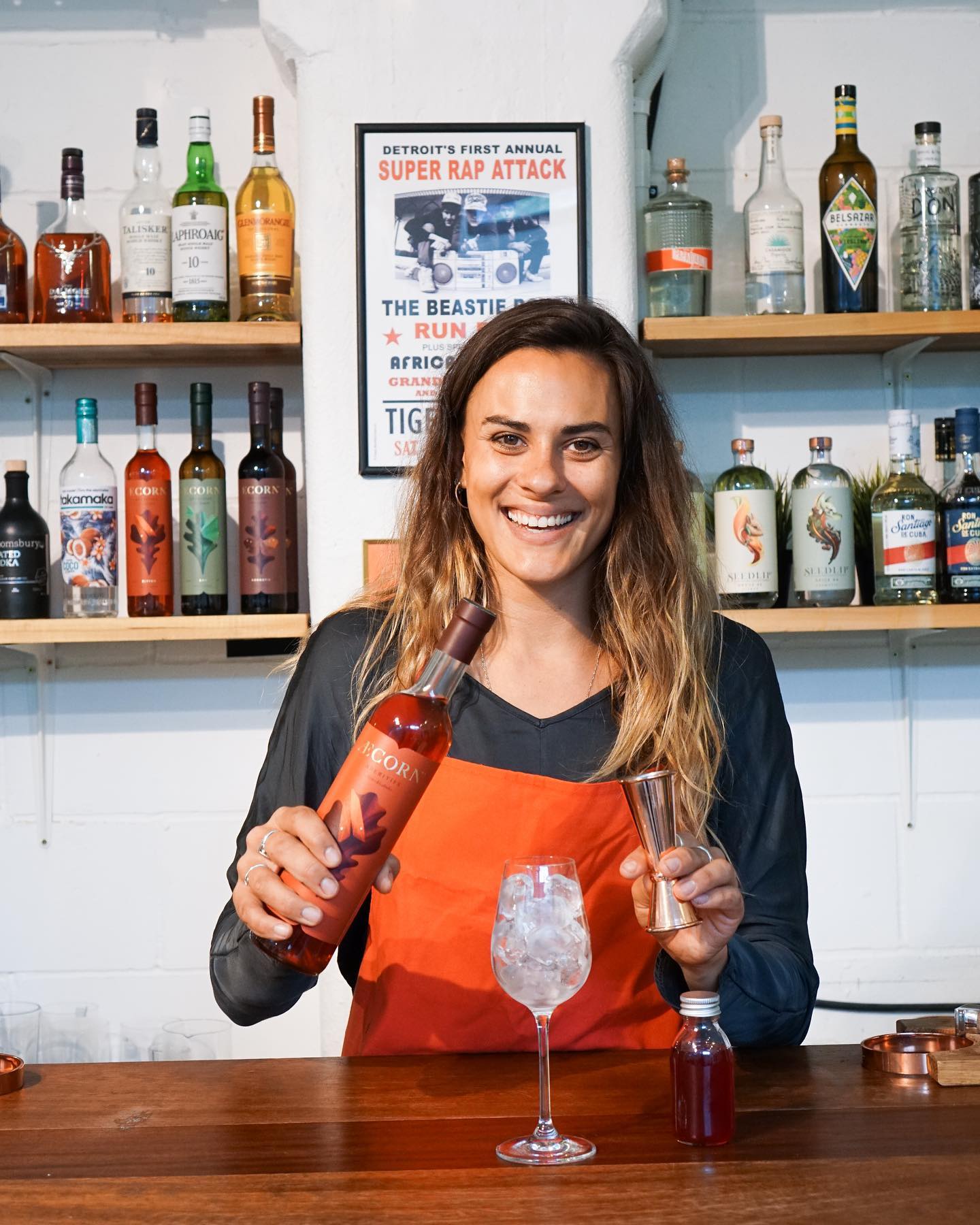 Image: Christie Knight; Source: Instagram
How do you increase your brand's visibility and promote awareness around consumers and trade?
I think it is really important to work with bars, restaurants, hotels, and venues that feel right for the brand. Once you have an idea of what they are, work with them to foster a collaborative and mutually beneficial relationship. Work out what their goals are - do they want to increase footfall in their venue? Get people trying different drinks? Boost their social media presence? Hero their bar staff? Create new ideas and concepts? Once you have an idea of their goals you can work with them through your brand to help them achieve what they want. Awareness of the brand through that partnership will always be more genuine and authentic if you're helping the venues you are working with too.
What strategies do you use to gain distribution, increase volume sales and gain cocktail placements? Could you give us an example of an account you recently cracked?
If you are approaching the venues that are right for the brand, it's important to work with them collaboratively. Can you engage them via a staff incentive? Something that has worked really well for me this year is thinking outside of the box when it comes to training. Everyone is more aware of the conversation surrounding mental health for hospitality workers. It can be tricky to lead a balanced, healthy lifestyle when your shifts are all over the place and you can't get regular sleep/exercise patterns.
So this summer I worked with a few venues on a foraging trip instead of training. We took their teams out for half a day to experience finding native ingredients in parks around London that they can use for flavour inspiration. Seedlip is a brand born from a love of the natural world, using distilled botanicals to create a depth of flavour without alcohol. The brand story came through naturally whilst out in the open air, foraging and learning something new. With fresh air and green space, people were genuinely feeling good and remembering the brand knowledge. We then worked on internal competition to create a Seedlip drink inspired by the foraging day, which went on the menus as seasonal specials. It's important not to forget about hospitality staff who don't work behind the bar too. We ran an incentive to upsell the cocktail to customers, resulting in higher ROS and more team engagement in a healthier environment. I think stuff like this works really well.
How do you think a Brand Ambassador can help drive marketing and sales personally?
Work with your brand teams on a more 360-degree approach. If you're doing an event or special menu with a bar, can you get some content on the brand socials to drive engagement? Is there any budget set aside with media or press to shout about the activation? Can you bring your colleagues and marketing team down to the activation to see the brand in action? All of this will help.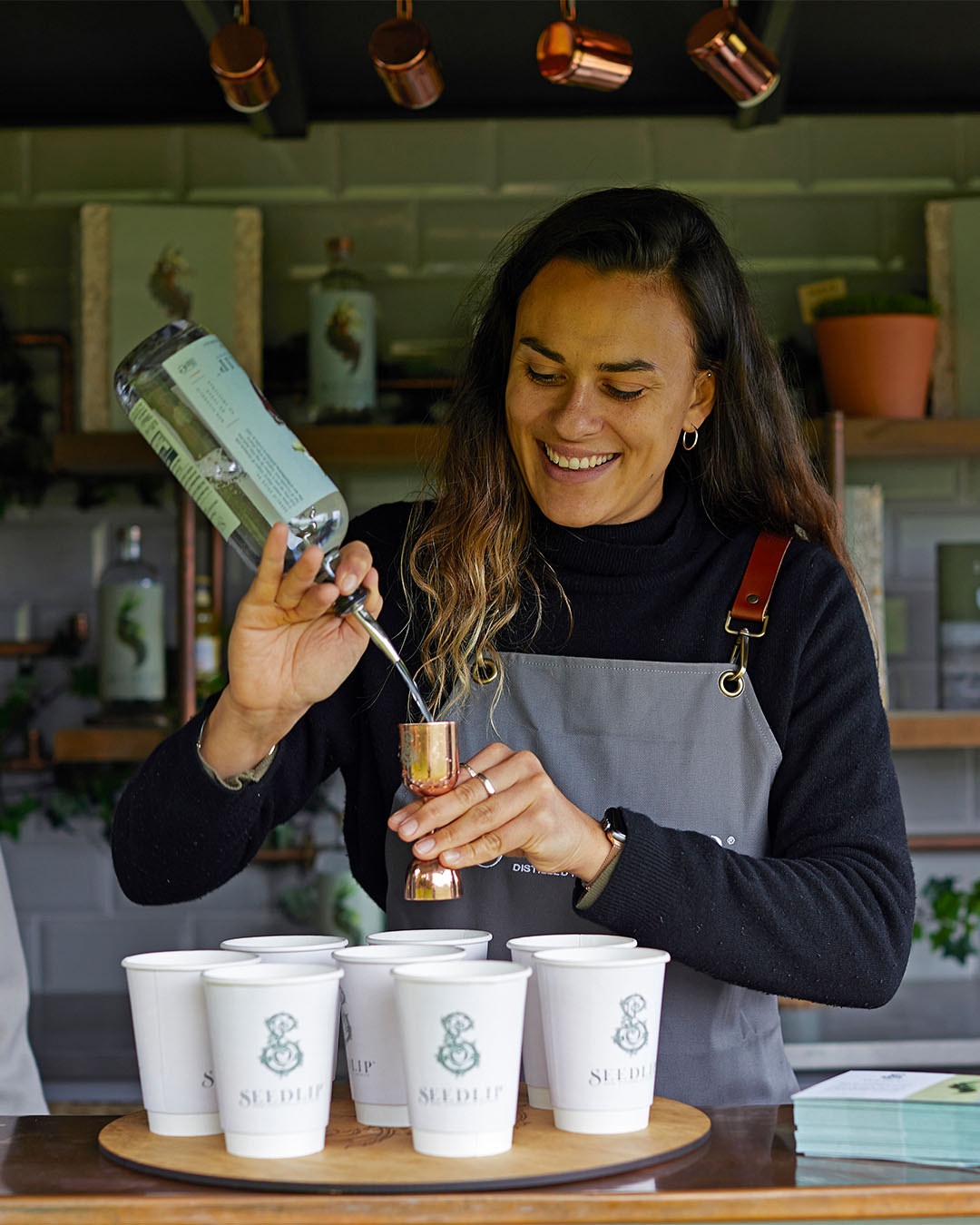 Image: Christie Knight; Source: Facebook
What is the biggest challenge you face in your role?
It can be challenging to constantly find new ways of inspiring the on-trade. We all know it's been a really tough year for all bars and restaurants, and sometimes they're working round the clock to even keep the venue open because of staff shortages. The last thing they need is a brand trying to push a new strategy on them when they don't even have enough staff to run the bar. This is where it comes back to being collaborative, can you help them with a guest shift? I ran a program sending Guinness 0% stock for an after-work drink, which I always think is important for the team to come together and de-stress after a hard day's work, but it's much better to practice making that drink alcohol-free. It's about the ritual of finishing work and having a drink together, and alcohol-free means you won't get any of the negative side effects of drinking alcohol late in the day. Being a brand ambassador is about constantly thinking outside of the box, how can you personally help the places you think are right for the brand, show up in the right way and help consumers try your brand?
What do you focus on in your training and masterclasses?
The MOST important thing is to tailor brand training and masterclasses to the venue. So often I see reps running the same training time and time again, which is only ever 50% relevant for the venue. YES, the brand story is important, but what's more important is engaging the teams on how they can use Seedlip/your brand. Do your homework, and suggest some easy serves and occasions where they would offer it to consumers. Ask questions, and be helpful to them. If the team is new, work on bar and cocktail skills whilst using your brand to create the drinks. Make the team feel empowered to suggest your brand for the right reasons.
How has digital marketing proved to be an effective tool for you? Can you tell us about your digital marketing strategy?
Digital marketing is extremely important, for yourself, your brand and likely all the customers you will work with. I like to think about how I can bring all 3 together, creating fun and engaging content together. Show people the individuals behind the bars, their stories and how they come up with the creative concepts behind the drinks. People love stories and bartenders tell great stories.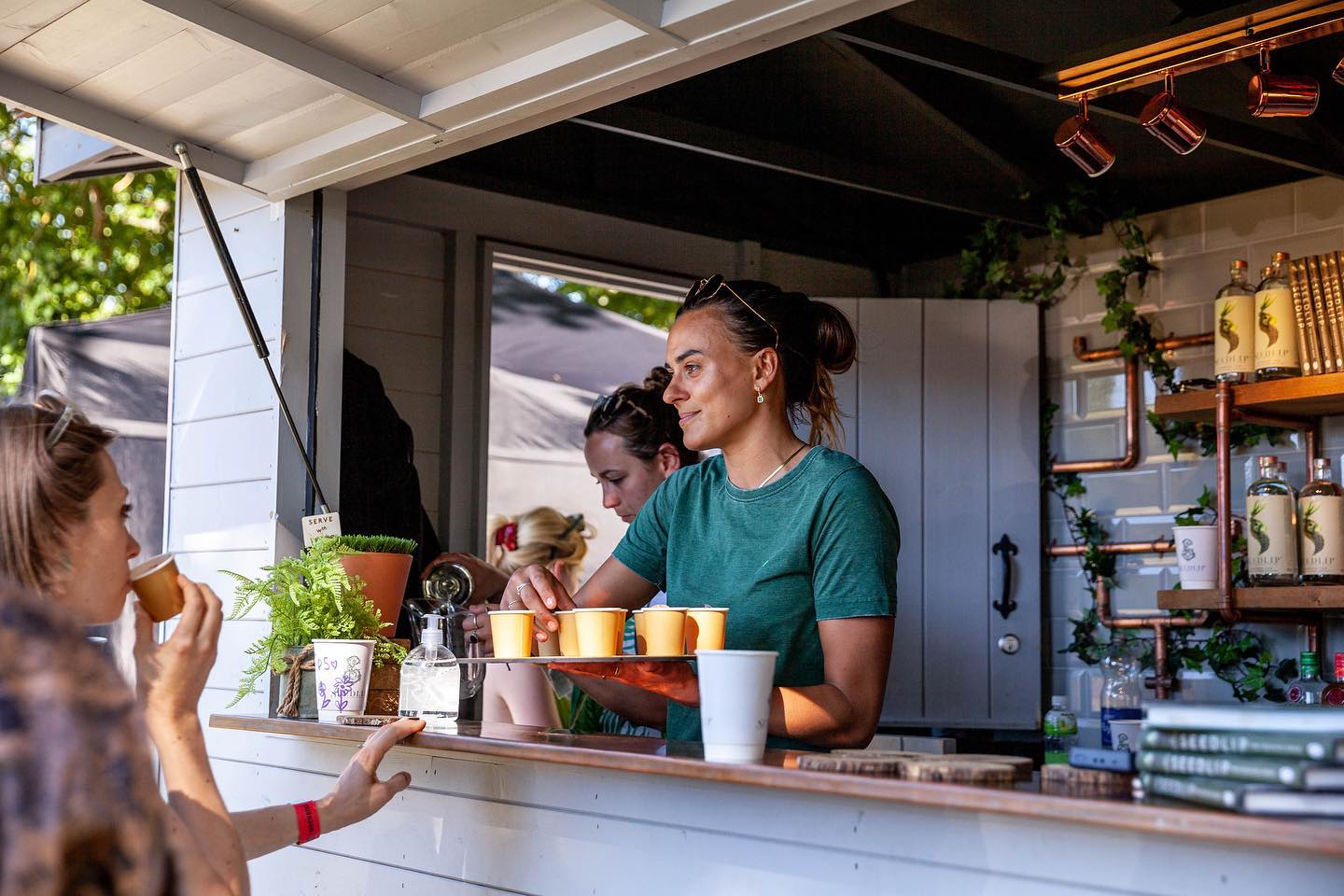 Image: Christie Knight; Source: Instagram
What is your idea of a good life?
For me, it's nearly always about balance. Whether it's work, sleep, training, eating, drinking... you have to find the balance that feels right for you. I'm an early riser and like to get my exercise done first thing when I have most of my energy. I work early and tend to finish probably earlier than most people on an average day. This is because I know that come 3 pm my energy crashes and I'm much less productive. It's about finding your flow and making work for you. I know that can be easier said than done sometimes, but if you genuinely take it into your hands to try it can become a habit, like everything.
Which is your favourite cocktail?
The impossible question! I like different cocktails for different times of day, weeks, and months. I absolutely love a Negroni, but at the moment I'm loving Paloma's. Seedlip Spice 94 makes an incredible alcohol-free Paloma which has been my go-to as of late. If I'm feeling fancy I'll order a dirty martini, because I love the way it makes me feel. Sophisticated and powerful. But the one I drink most regularly is a Negroni, or Nogroni, depending on if I'm drinking alcohol or not, so let's go with that.
Header Image: Image: Christie Knight; Source: Facebook