Deadline
September 30, 2023
Enter Now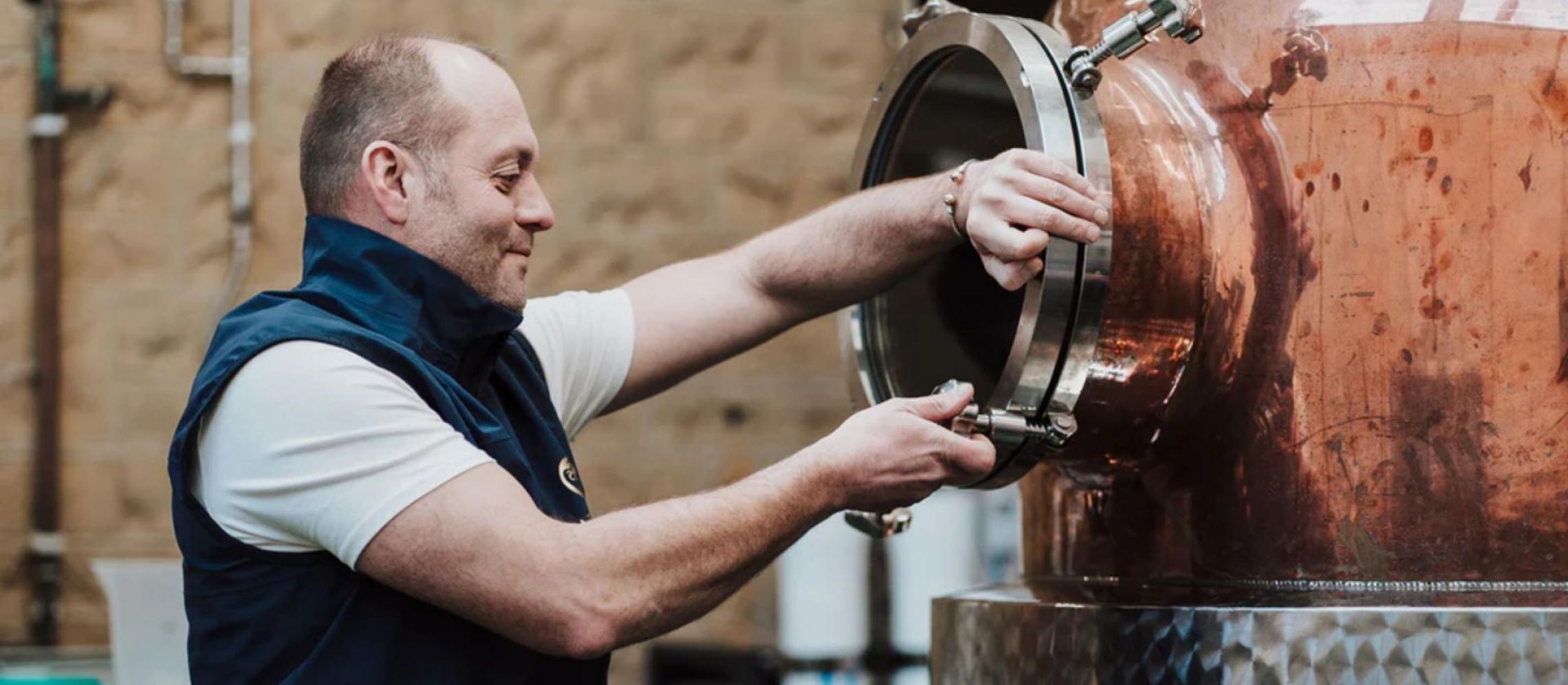 Distilling is Like Farming. It's a Way of Life, Says Xavier, Co Founder of Isle of Wight Distillery
Xavier Baker, Creator of Mermaid Gin, talks about his shift from a brewer to a distiller and on working with bartenders and forming close relationships.
Xavier started his brewing career at a local brewery as a trainee brewer. He brewed for 15 years at Ventor Brewery. During the 3 years of brewing in Ireland, he met some of the best whiskey distillers in the world, and from there, his interest in distilling started to grow. To further his studies, he travelled to Scotland to the Institute of Brewing and Distilling. After returning to Ireland in 2014, he decided to establish the Isle of Wight's first and only distillery with his good friend Conrad Gauntlett, a winemaker and vine grower with over 35 years of experience. The Isle of Wight Distillery has won many awards for its spirits and is the home of Mermaid Gin.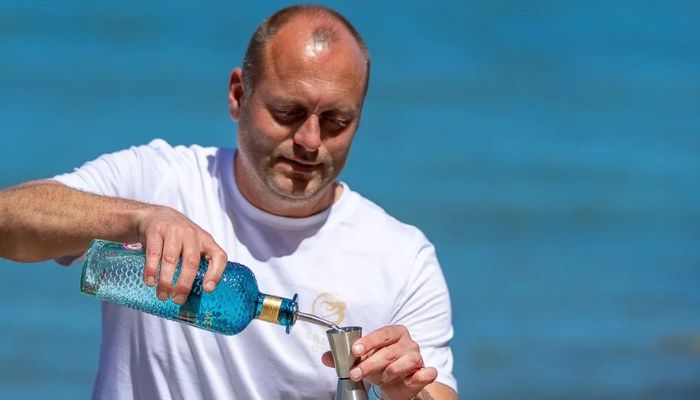 Image: Xavier Baker; Image Source: Isle of Wight Distillery
What has your distilling career been like? Tell us a little about your background.
Age of 17, started commercially brewing at a local brewery as a trainee brewer. Being mentored by master brewers and began experimenting and learning from mistakes. I was brewing for 15 years at Ventnor Brewery. Then spent two years at Molson Coors in a sales role and as part of the different world drinks team. A fantastic opportunity came up as a head brewer in Ireland. The challenge was to create an Irish lager. With a budget, an old dairy building, and spring, so a blank canvas. We launched Tom Crean's Irish lager 6months later. During the 3 years of brewing in Ireland, I met some Whiskey distillers and that is where my interest in Distilling started. Being a brewer, the next stage from brewing is to create a whisky wash and start distilling. I went to an Institute of Brewing and Distilling course in Scotland. On returning from Ireland in 2014, me and my good friend Conrad Gauntlett, a winemaker and vine grower of 35years decided to start the first and only distillery on the Isle of Wight.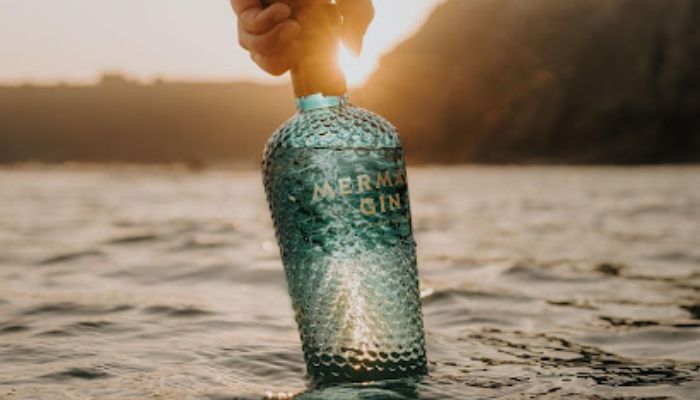 Image: Mermaid Gin; Image Source: Mermaid Gin Website
How do you think the Spirits industry has evolved?
The spirits industry has seen a lot of creativity and innovation from the resurgence of smaller regional distillers, even with cocktail bars creating their distillates. Giving the industry a burst of interest to create more expressions and brand variants.
Tell us a little about your day-to-day role.
Due to the fortunate growth of the company, my role in distilling has moved to MD. So working with our dream teams in each area of the business. We are a manufacturing business, but we are also very much a marketing/ branding business too. Keeping our branding fresh, inspiring, and relevant is paramount. Challenges are striving to be as sustainable as possible, managing the supply chain, and logistics in and out of the UK, and trying to map out trading patterns in the fast-changing environment.
What's your elevator pitch to a bartender when pitching your brand?
Stand out a plastic-free bespoke bottle. The main taste profiles of our gin are a hint of sea from the foraged rock samphire, vibrant citrus from the fresh lemon zest, and peppery notes from the grains of paradise. A well-balanced refreshing gin for easy drinking in G&T's but also stands up well in martinis. We are delighted that bars are selling empty bottles to raise funds for local charities.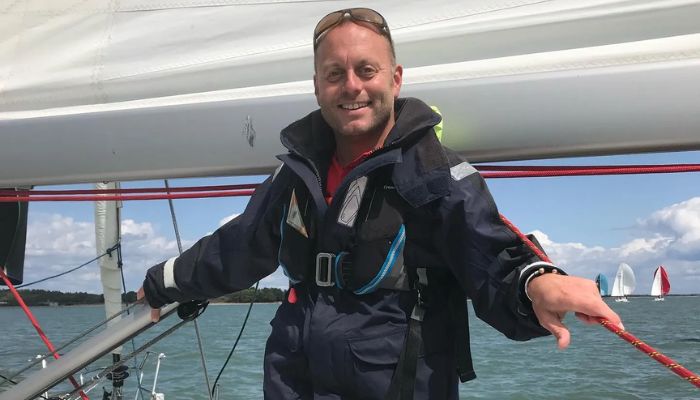 Image: Xavier Baker; Image Source: Isle of Wight Distillery
How do you help bartenders with the depletions of your brand?
Work with bartenders and form close relationships. Support with bartender training, to give a full understanding of mermaid gin taste profiles, botanicals, pairings, cocktails, distillery visits, Mermaid Gin evening, pos, promotions, and incentives.
What do you cover in your product training with bartenders
The above with a tasting of each of our spirits, an explanation of the botanicals, the story/ history behind them, and flavor contribution.
How do you think a distiller can help drive marketing and sales personally?
The distiller has a key role in providing input and inspiration to the marketing and sales teams. Consumers/ bartenders are keen to understand more about spirits, the process, botanicals, and flavor combinations, and to hear about the life and trials of distilling. The best scenario is to get the distiller in the bar to talk to bartenders. They will be there for hours!!!
Define a good distiller.
Distilling is like farming. It's a way of life. There's no 9-5 here! A happy positive passionate character, with a scientific mind, artistic flair, and attention to detail. That loves to do market research!
Which is your go-to drink and what is the perfect setting you enjoy it in?
Sipping vodka gimlet whilst catching a sunset with good company. Happy days!
What do you do when you are not distilling?
Being outdoors as much as possible playing on the water. Surfing, sailing anything that involves the sea. I and 2 friends are taking part in the Talisker Whisky Atlantic Challenge 2023. Rowing the Atlantic as team Mermaid Atlantic. So, currently training for the row.
What is your idea of a good life?
A good work-life balance surrounded by good like-minded people. I feel lucky to be in the drinks trade which is a fast-moving, fun trade to be in. The best trade! Which often means working hard and playing even harder.
Header Image: Xavier Baker
The London Spirits Competition is now open for submissions. Register your spirits today to save BIG on super early bird pricing. Ship your samples later.