Deadline
September 30, 2023
Enter Now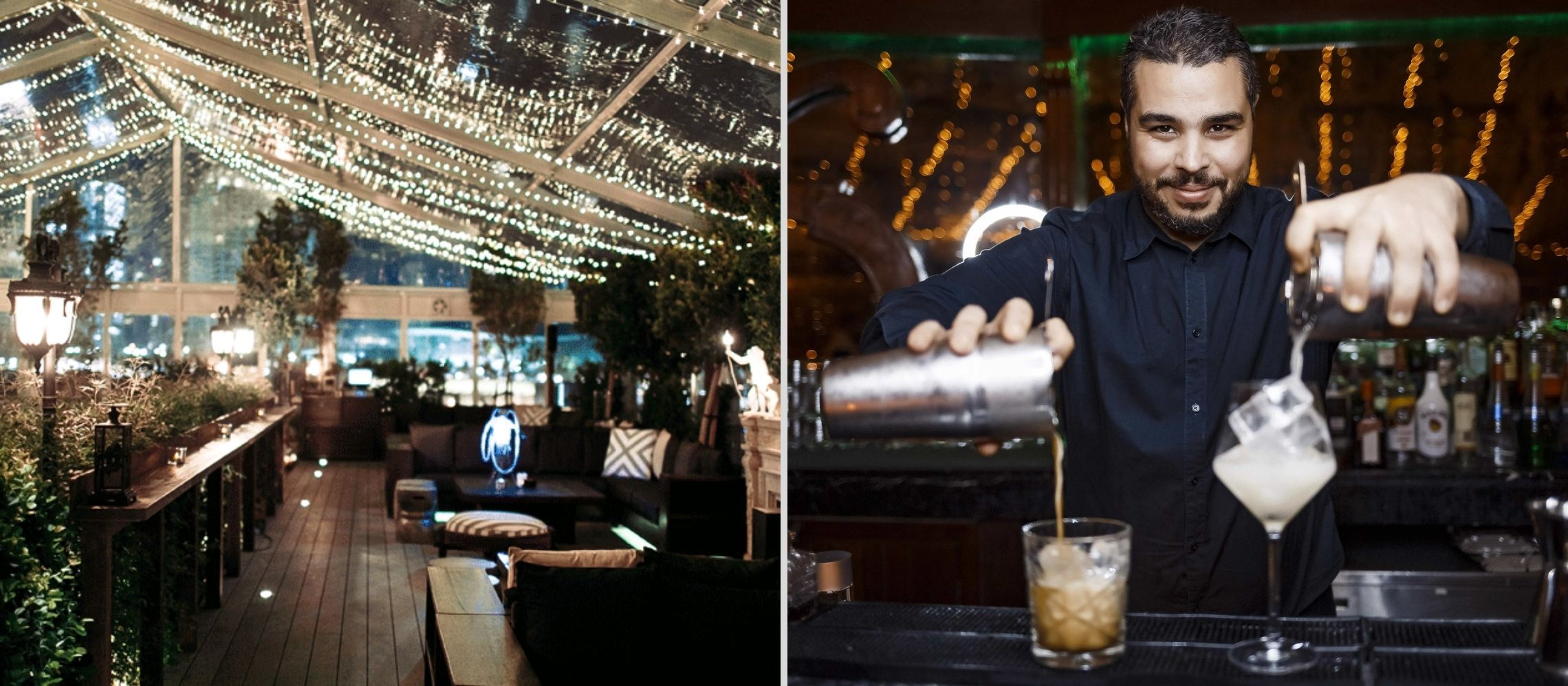 Dubai's Abdelghani El Kassab on creating the perfect drinks list 
Abdelghani El Kassab, mixologist at Taj Hotels Palaces Resorts Safaris in Dubai, looks back on his career in the drinks industry and what he thinks it takes to create the perfect drinks list. 
Can you tell us about your background and how you first got into drinks?
As a teenager, I used to sneak into my eldest brother's bar and watch how he prepared drinks and talked to his customers. That is how I got interested in the bar sector and why I went to study hospitality at the university in Casablanca.
Why did you want to work in the bar sector?
I love to work behind the bar and interact with the guests. Every person brings something new and interesting to the conversation and it is never boring. This is also the one and only place I can be where I can use my imagination to the maximum and create inspiring cocktails.

Abdelghani El Kassab
How did you progress into your current role?
After graduation, I received my first offer letter from one of the most famous bars in Casablanca, Le Kazbar, for a position as commis bartender. I then got promoted to a full bartender role, followed by the head bartender, and was part of a pre-opening team of the Sofitel Tour Blanche Casablanca.
I left my beloved city for a new adventure in Dubai at the iconic Ritz Carlton hotel where I joined as a bartender and had the opportunity to learn more about beers and wines. After two years there I joined one of the award-winning pan Asian restaurants, Karma Kafe (By Buddha Bar), where I had the chance to learn more about Asian spirits and liquors.
After a year and a half, I decided to join the most iconic hotel company in Southeast Asia, Taj Dubai as a mixologist in the multi awards winning venue, Treehouse. I have been a part of the team for almost five years and we have achieved together that we can be proud of.
What is involved in your current role and your main tasks?
My main tasks are:
- Designing and maintaining the cocktail menu.
- Ensuring the bottom line is protected while delivering excellent products
- Organising and running various training programs across drinks and guest satisfaction courses.
- Leading the bar operation and making sure my team is well supported.
- Creating memorable experiences for our guests by going above and beyond in cocktail execution.

Hotel Treehouse
If you were given a bar or wine program and asked to grow sales where would you start and what steps would you take?
This is a very long topic and with a lot of answers. The most important thing to get right is to build a strong foundation and create a solid product before going to the market with it. That way you can make sure everything is tested and made to perfection. It is vital you do a trial run for a couple of weeks to make sure you get everything right. That way you can also see the steps you need to take to attract footfall.
After that comes marketing, which nowadays means a strong focus on digital as so many people are familiar with social media, unlike 10 years ago. It is such a very powerful tool. You need to create a following through the name of the venue so that people know exactly what they are going to get if they go there. It would essentially speak for itself through our marketing. An excellent foundation equals an excellent outcome.
What questions would you ask of the owner to know what sort of drinks and wine list to create?
I would want to know where the venue is in terms of the local community, its demographics, and a mix of nationalities. Then comes menu creation and the kind of drinks list the owner is looking for. How do they see scaling and growing the business? What steps are they willing to take. We can achieve a lot of that by using powerful data analysis and making sure we are creating a venue that is following the trends in the market.

Abdelghani El Kassab mixing
What do you most look for and want from drinks suppliers to help drive sales?
First of all, variety. The most important thing for a bartender and their guests is a wide selection of drinks to choose from and to make sure they are constantly available. I would also be looking for trade deals to help increase our profitability. Where can we introduce cross-marketing options and put in place events and activities in the venue to attract attention and footfall?
Can you think of any good examples of partnerships with suppliers and drinks you have listed as a result?
In my current venue, we have plenty of deals, however, one of the biggest was definitely switching from one supplier to another and getting a much better deal on the house pouring beverages. This helped increase our profitability significantly, especially during the very high volume operations such a brunch.
What does success look like for you from drinks or wine programme - what are the key ways to show success?
I have attended many spirits and wine training courses in different venues places and even if I carry 10% out what I learn in terms of knowledge I can then share and transfer that to my team. So it is essential to be constantly learning and improving your skills.
How have you devised the drinks program in your venue - what are the key factors about the list that help the bottom line?
We are fortunate in our venue to have a very high footfall as we are in such a prime location in the city. Our clientele is very mixed. Before Covid 70% of our guests were tourists which brought many different nationalities to the table, however, in the current situation it is the complete opposite and we now rely mainly on residents from the UAE, mainly Dubai.
It means the mix of guests is not too high and most people are already aware of the venue and what we offer. We have therefore designed a menu that has a wide range of offerings to make sure we are catering to every individual and their desires.
We also work very closely with our drinks suppliers to make sure we are getting a good mix of offers that help the bottom line and that they are supporting us with in-bar activities. We place a lot of emphasis on offering impeccably made cocktails even with the volume of drinks we are making. We also work hard to make sure we have a good selection of wines and that they are key to the right conditions in order to prolong their shelf life when opened.
What do you focus on to be good in your role?
Excellence and always delivering the best product, regardless of how pressured or busy we are. That is the key.
What do you see as being the key skills and talents needed to be a good bartender or sommelier?
- Body language.
- Personality.
- Someone who knows how to have fun.
- Knowledge.
- A desire to learn and develop.
- Good time management.

You can find out more about the Taj Hotel in Dubai and hotel Treehouse here.