2023 Winners
London.
March 22, 23 & 24
Announced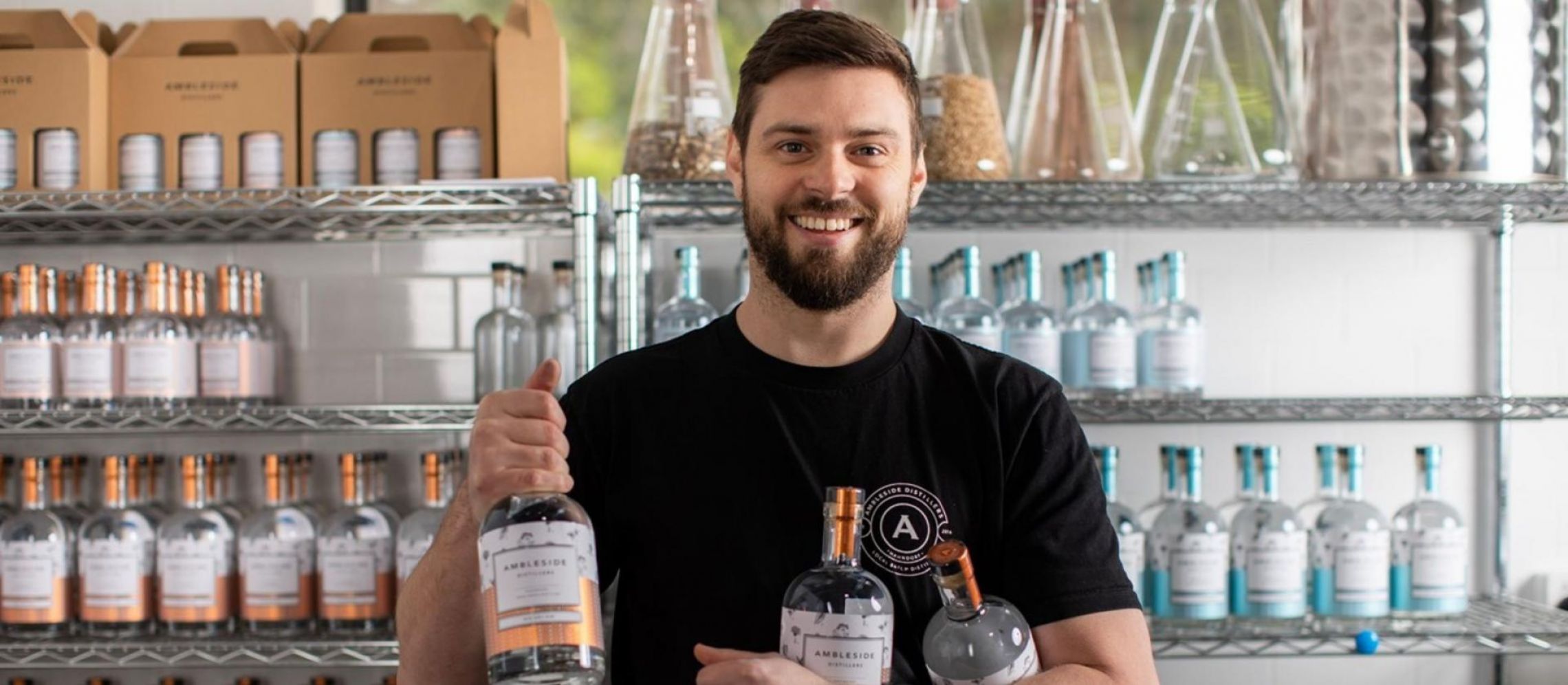 "Events, Activations and Experiences are Key to Driving Brand Interest and Loyalty." Says Matt.
Matt Dickson, Founder & Distiller at Ambleside Distillers, talks about his distilling career, the evolution of the spirits industry, his role and responsibilities, and his idea of a good life.
Ambleside Distillers, located in Hahndorf, South Australia, was founded by Matthew Dickson. Before this, Matthew worked as a site manager for Kennett Builders, a project assistant for Davies Stewart Consulting, and an assistant in the food and beverage department at Mount Osmond Golf Club and is now working as a Founder & Distiller at Ambleside Distillers. In 2016, Matt, Trudy, and Steve created Ambleside Distillers, which has since become one of South Australia's most acclaimed and well-liked spirits businesses. Ambleside Distillers spirits strongly emphasize locally produced and homegrown botanicals that flourish in the Adelaide Hills and reflect their family, place of residence, and love of handmade spirits.
​​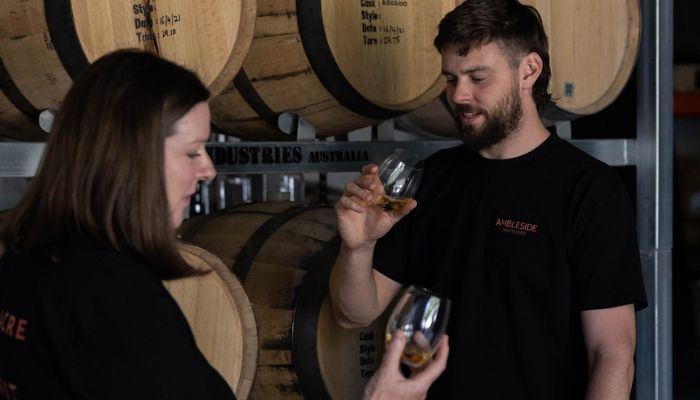 Image: Matt Dickson; Source: Ambleside Distillers
What has your distilling career been like? Tell us a little about your background.
It's been short but exciting. My background is mainly in construction. I left high school and got into a carpentry apprenticeship. After completing that, I decided to move into hospitality so that I could gain experience to be able to work in the UK. After working in pubs in South Australia, I decided to move to the UK in my early 20s to visit family and have a bit of a working holiday. While working in a pub in London, I began to find a passion for the other side of the food and beverage industry, the manufacturing and distribution side. I was lucky enough to be able to visit breweries and talk with spirit, premium mixers, and wine reps while working at the pub.
[[relatedPurchasesItems-39]]
How do you think the Spirits industry has evolved?
The introduction of more and more craft distilleries has meant producers are pushing further to try and create a unique product to give them an edge in a crowded market. This has created much more choice in the category. Not just from different suppliers but different flavour profiles and styles of spirits produced. With the increase in the volume of products, the knowledge of the consumer has also grown. Their knowledge of production methods and flavour profiles has changed over the last five years. With the competition from producers, it's meant to the standard of a product has risen as well, which seems to have pushed the entire hospitality industry. You rarely go to a venue now pouring G&Ts with a mixer out of a post-mix gun, and you'll regularly see customers explore the back bar rather than just sticking to rail pours.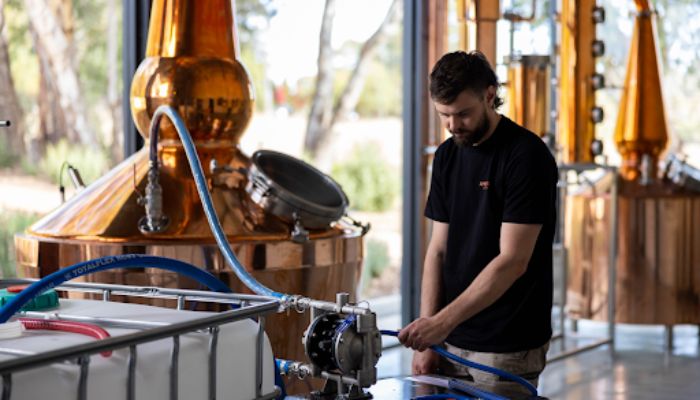 Image: Matt Dickson; Source: Ambleside Distillers
Tell us a little about your day-to-day role.
A little bit of everything. I oversee the venue at our distillery, the wholesale team, distribution, and marketing and with my background, manage any maintenance and repair works that come up at the distillery. I also work on product development with the other founders and distil a few times a month. I also manage most of the packaging equipment at the distillery, including sourcing equipment to make our packaging line more efficient and assist with packaging and order fulfilment. We're a small family ran business, so you have to know how to do most things!
What's your elevator pitch to a bartender when pitching your brand?
To be honest, I don't have a big elevator pitch. I try to let our spirits speak for themselves. We are confident what's in the bottle is tasty, so it's just about trying to connect the brand with the person behind the bar. We have a pretty genuine approach to selling our booze, and it has to work for the venue as well, so sometimes it's just about trying to find out what works for them and then how our brand would sit on their list.
How do you help bartenders with depletions of your brand?
We always look to provide training or tasting sessions with venues to keep the bartenders interested. If there's any opportunity to run on-site events at the venue, this will assist with keeping the customer base of that venue interested in the product.
What do you cover in your product training with bartenders?
Where the product is manufactured, who is behind it, and the general tasting notes and botanicals.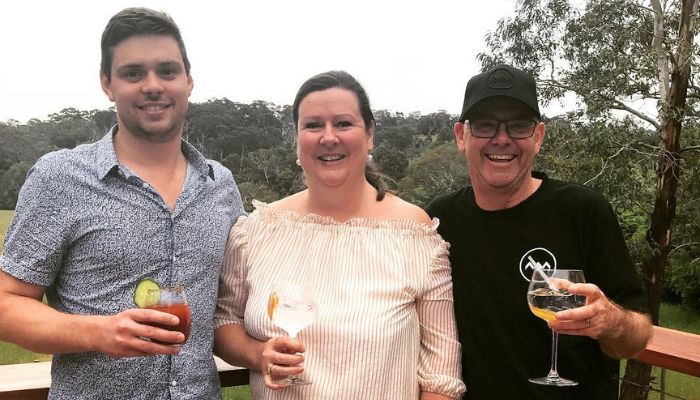 Image: Matt Dickson; Source: Ambleside Distillers
How do you think a distiller can help drive marketing and sales personally?
Events, activations, and experiences are key to driving brand interest and loyalty. When customers meet the people that actually make the product they are tasting, they are even more engaged when first experiencing that brand.
Define a good distiller.
Someone who knows the brand inside and out can create innovative spirits that fit within the portfolio. There's no point creating 100 different products if they aren't exciting and a good fit for the brand. Ultimately, you will end up confusing your customers.
Which is your go-to drink, and what is the perfect setting you enjoy it in?
A martini. There's an almost endless list of different ways to enjoy a martini as well so it's the perfect all-rounder. As for a setting, a little laneway bar tucked away somewhere on a nice stool at the bar.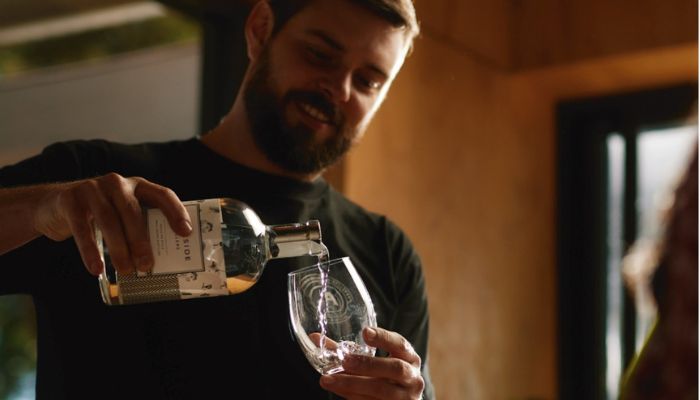 Image: Matt Dickson; Source: Ambleside Distillers
What do you do when you are not distilling?
I've got a fairly varied role in the business, so there's always something to do, but when I'm not at work, I love going away for a weekend off the beaten track. Finding somewhere to do some camping with a big fire is the perfect getaway.
What is your idea of a good life?
Work-life balance is key. Work hard, play hard!
Contact Details:
0437 219 926
1 Ambleside Rd, Hahndorf, SA 5245
Header Image: Matt Dickson