For the love of Whiskey: Matteo Carretta
26/10/2021
Loves people, whiskey, especially Irish. In that order. Step into Davies & Brook to have a drink and chat with Matteo Carretta.
Where do you work?
Davies & Brook.
Davies and Brook sees chef Daniel Humm come full circle as it was here, as a 15-year-old, that he first found his feet in Claridge's kitchen. Now, more than 25 years later, Daniel has returned with a single goal: to create the capital's most delicious and gracious dining experience.
Signatures hail from wild coastlines, with their iconic lobster roll and a show-stopping black cod, roasted with kale, kohlrabi and miso. Sides are refined to reflect British seasonality while cool cocktails are designed to refresh and uplift. Blending London's eclectic cultural scene with global inspiration – and a few surprises along the way – this is food that leaves a lasting impression.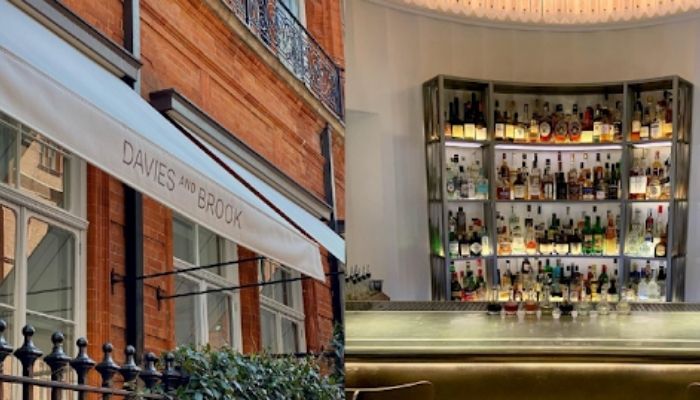 Davies & Brook
Tell us something about yourself
As an Italian bartender abroad, the usual things. I love food and wine and good old style music.
What inspired you to get into bartending?
I think the fact that the bar is the most raw and honest form of hospitality, the guest is the centre of everything and the service is tailored to him.
How according to you has the role of the Bartender evolved, especially now during Covid times?
Bartending is really connected to how society evolves, the role itself is pretty much the same but a lot changed in how to approach our guests as well as how we relate to going out. Everyone waited a long time to be back with us.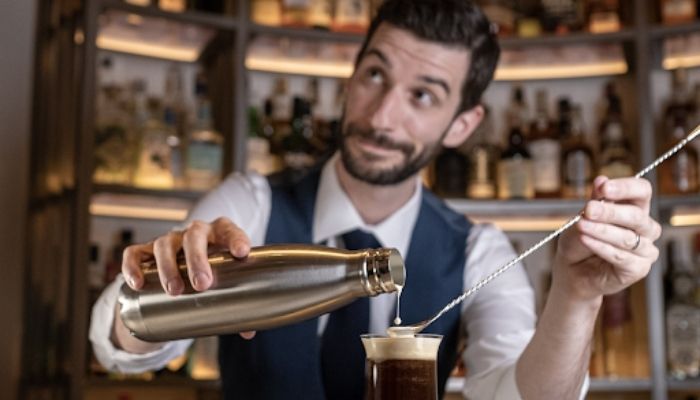 Matteo Carretta, Bar Professional.
What are some of the most important skills for a bartender to have?
To be humble and patient, this job is made from learning and developing and it takes time to grow and build your professionalism. But it's important to have the right priorities and don't value our job too much. Keep it real and understand that as there is always someone that knows less than you and there is also someone that knows more. Help people to grow and ask help from people that can make you grow.
What do you look for when you plan to buy spirits for your bar?
Depending on the reason, usually for a specific flavour profile. Most of the time we look for items that are quite versatile and that we can have fun playing with.
What support programs work best for you from suppliers?
Training and team building activities I think really seal the deal, it's not always about money but building relationships with the labels.
What cocktails and drinks trends do you see coming in 2022?
I am pretty sure that the future will be less focussed on cocktails and more on people. The modern and minimal way to present drinks that we saw developing made all the drinks look the same (same glassware same garnishes etc). I am happy because I think hospitality will be a big focus in the next chapter as well I think we will hear a lot talking about work/life balance and mindfulness.
What's the best part of your job?
Interacting with people, sometimes you just press the right buttons and you get the feeling you change someone's day for the better. The same count for guests and coworkers.
What are your favorite TV shows right now? Or your favorite movie?
I really like kids' movies, like cartoons. I still love Toy Stories.
If you had to pick one spirit as your personal best, which would it be and why?
Whisky - I like the fact that there are so many different expressions and all of them are so specific.
How are you marketing your bar to drive some foot traffic post Covid-19?
We are very lucky as we have the incredible support of the hotel where D&B is situated, social media is a very powerful marketing tool.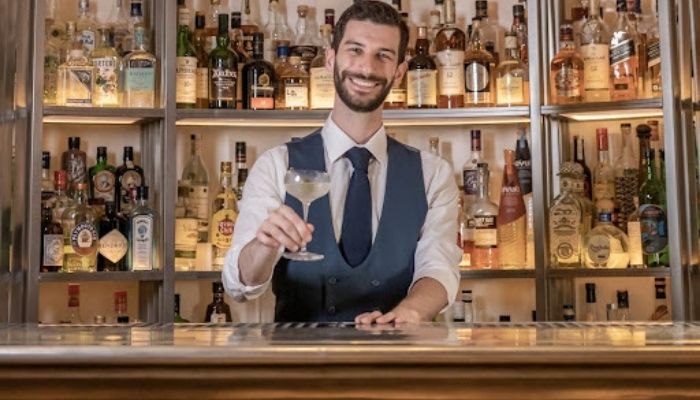 Matteo Carretta behind the bar
Any tips for new bartenders?
Don't grow arrogant, respect your coworkers and focus on working hard. And especially be very careful when judging other people/bars, there are no right ways and wrong ways in this job.
What's the most underrated cocktail ingredient or spirit?
Irish whisky, for some reason, has been ignored big time In the past, but I think it's coming back.
What is an experience or a customer story you thought was funny and that you remember.
I do have some very crazy stories. I once had a guy who had just won a massive cash prize from the lottery and wanted to pay for everyone's cheque. That was pretty crazy.
What are the 4-5 challenges you face in your business and how do you overcome them?
Maintaining consistency counts for all 5, on your drinks, your service, on your preparations, everything. Maintaining good standards is incredibly challenging especially in a busy environment. When you make decisions make sure they can be maintained in the long run. Also understand your resources and play accordingly otherwise you will get overwhelmed.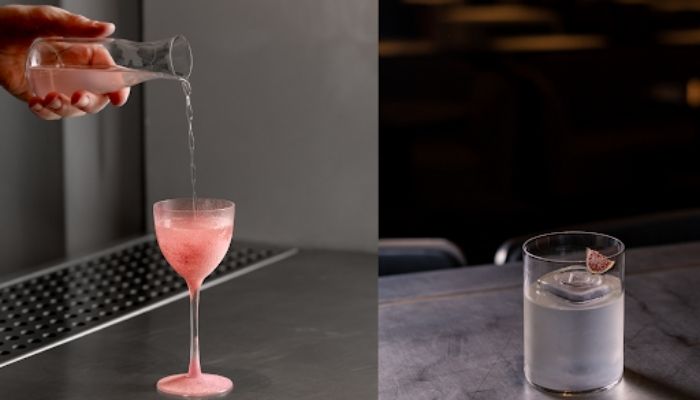 Cocktails from Matteo Carretta
What's your career goal, where do you want to go and how are you working towards it?
I would like to have my development business one day, we are actually quite near to launching our startup. I would like to build a very solid brand and help hospitality workers to get a better life balance.
Tips for brands looking to pitch to bars? What should they cover in their pitch and what do you not need to know. Give us the best elevator pitch brands can make to you. Talk about the bar and the reason why that specific product is interesting, please be real don't oversell it.
Define a good Bartender according to you.
It's all about attitude, skills can be developed and everything can be taught. Your mindset and attitude no.
A good bartender has a good attitude, that means being available and humble, eager to learn and genuine with guests and the team.
What's an ideal Bar drinks menu? What should it include, what profit metric should it try to achieve?
The perfect bar menu does not exist, make sure you play your margin correctly for a healthy business. Don't be afraid to try original concepts but make sure they are pertinent to the bar concept. Make sure you have a strong game on classic recipes though it's not all about the signature. Keep in mind that people like wine and beer, so don't overlook those categories. You need to have variety.