Deadline
September 30, 2023
Enter Now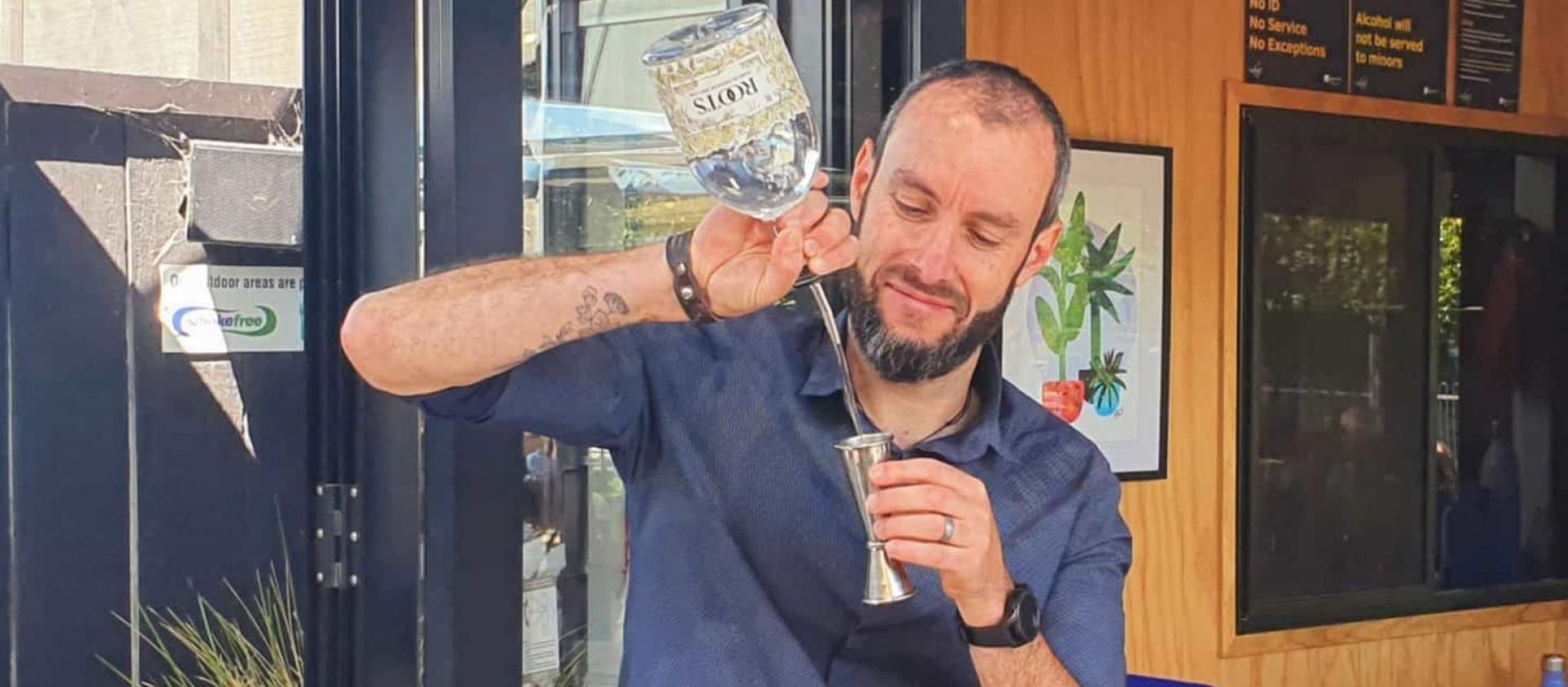 From Bartending To Distilling, Ben Leggett From New Zealand Explains His Role As A Distiller
An honest look at a day in the life of a craft distiller. Production forecasting schedules, depletion projections, and yield extrapolations.
Tell us a little about your background and journey into distilling
My story in a nutshell... Born and raised a Kiwi who spent 14 years working in the spirits industry in the UK and EU before coming full circle back to my "Roots" (Marlborough NZ) in order to channel my experience and love of all things spirits, into my own boutique distillery.
The classic on-trade story of a bartender who transitioned from serving cocktails and running premium bars in England, into competitive cocktail competitions, event bartending for high-end brands and ultimately transitioning into Brand Ambassador for Courvoisier Cognac and supporting roles on whisky, rum, and other luxury spirits.
[[relatedPurchasesItems-39]]
From early my love of spirits overtook that of the more popular cocktail arena and my geek deep-dived into blogging, publishing historical articles on liquor and training. My best exposure was four years freelance for an experiential marketing agency supporting some of the biggest names in spirits.
Around this same time, I fell in love, got married, and moved back to little NZ to start a family and find a way of having my liquor-fat-washed cake and eating it too. Today I own and operate Elemental Distillers in Marlborough NZ. A sustainably build boutique distillery made out of upcycled shipping containers producing a range of products including our hero - Roots Marlborough Dry Gin.
Your current role and what does your day look like?
Very dynamic days. Our distillery is the epitome of a boutique with only two full-time members of staff (myself included). As such, the day transitions heavily from admin to tastings, micro R&D trials, distilling, bottling, and market activations.
Our setup is unique as it's all designed to be super-efficient for economies of movement. Just two of us can do the job of five thanks to gravity-fed systems and money well spent on bottling automation.
Our greatest love is R&D and consultation. We have developed a good reputation for delivering premium and award-winning products and so love deep-diving into micro distillations for specific recipes or botanical trials. As such, much of our days are spent tasting, evaluating, and challenging the norm.
Without Alex, my powerhouse No.2, I would not be free to step out of the distillery to visit markets or lose myself in the admin when needed. Many hats, never a dull day.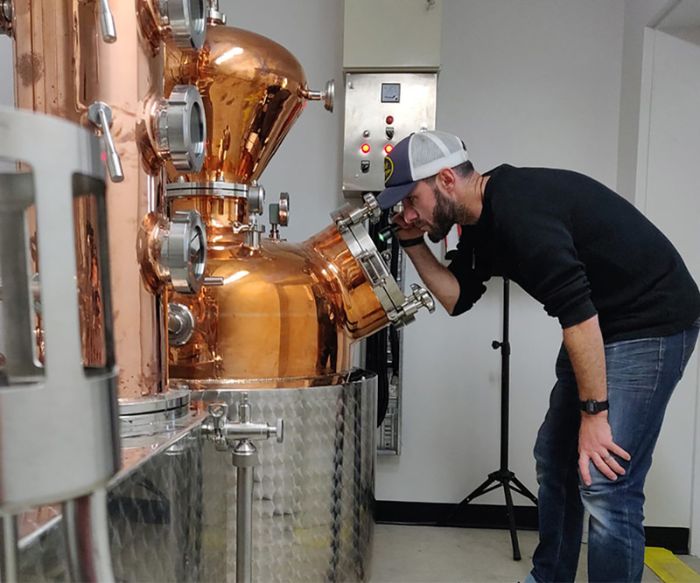 Image: Ben Leggett; Source: Elemental Distillers
What inspired you to become a distiller?
It was the next logical step. I was very lucky to be exposed at a high level to the industry and market in UK and EU spirits. And visiting distilleries and talking about the production is great for interpretation but physically going through the process blow by blow, it connects the dots.
So a 3-liter Portuguese copper alembic plugged into the sink in my Brighton flat, started the process. From there it snowballed.
What are some of the most important skills for a distiller?
Ask why! As I also consult for other distilleries and assist in still design and compliance, I meet many new and established distillers but remain surprised about how few know why they use a specific process or technique. Too often the answer is, "That's how we were told to do it".
Gin is our primary production and in a nutshell, it is very easy to make. What makes gin complicated is the chemical flavoring influences from the immense number of choices a distiller can make whether macerated, single shot or multi, basket or boiler, on or off solids, base ethanol and charge strength, still shape and design, botanical mass and all the post-production influences available. For us the fun is in the learning, so keep asking why.
How do you think a distiller can help in driving marketing and sales personally?
A good question is not nearly capitalized enough. The easiest way for a distiller to personally drive marketing is to market their personality.
Granted, not all personalities are conducive to marketing but anyone who can embody a brand, shows the roots behind the day-to-day, the humble origin, the personality, and the human element - its powerful marketing. Traceability, transparency, humanity. Marketing 101.
Define a good distiller
Ooh, tough question. Again someone who continues to ask 'why' and someone who is constantly challenging themselves to help define the future of tr category. You don't need to make the best whisky in the world but you can help define it.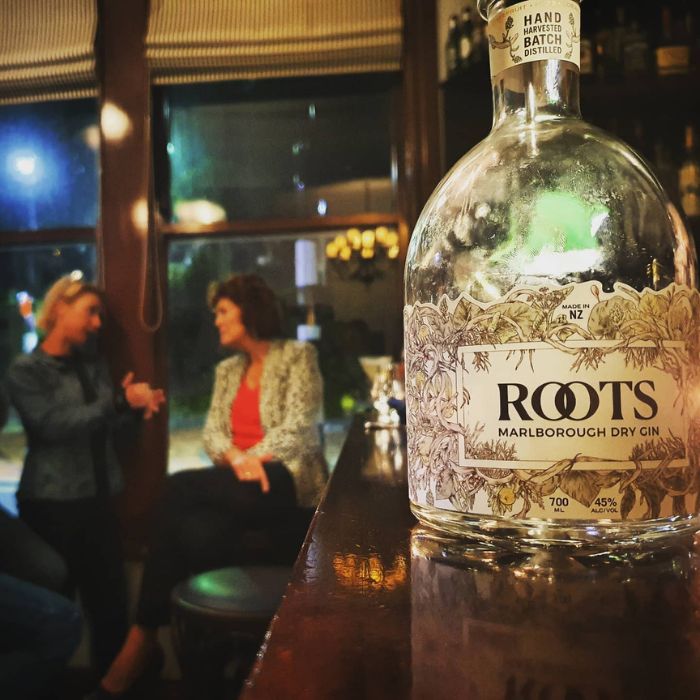 Image: Roots Marlborough Dry Gin; Source: Instagram
What is the hardest part of a distiller's job?
Remaining objective. Easy to make products to your own palate and even easier to convince yourself you've made the perfect expression of that product. Remaining your own worst critic is an all too rare skill, as is humbly accepting critique.
What's your elevator pitch to a bartender when pitching your brand
HAND HARVESTED, BATCH DISTILLED. A crisp and robust 'London Dry' style gin. Batch distilled in a boutique 200L copper pot still after a 24-hour activated maceration in a sustainable neutral base spirit. Bottled at a bold 45% alcohol by volume.
Produced on the estate at the Elemental Distillery, in the heart of the Marlborough wine region.
1) WILD JUNIPER (Macedonia),
2) GRAPEFRUIT ZEST (Gisborne, NZ),
3) CORIANDER SEED (Hawke's Bay, NZ),
4) ORGANIC HOPS (Motueka, NZ),
5) WILD KAWAKAWA FRUIT (Kapiti, NZ),
6) WILD GORSE FLOWER (Marlborough, NZ)
COMPLEX AND AROMATIC
A juniper-forward palate followed by a fresh grapefruit and hop zest balanced against a highly aromatic kawakawa and gorse nose. Finishing long and clean with a slightly silky mouthfeel and lingering coriander seed note.
What are the current challenges the spirits industry is facing according to you?
For us in New Zealand it is twofold;
1) Rapid expansion: New Zealand only just arrived at the craft spirits boom that the UK experience around 2005 with gin playing the cash cow.
We have exploded within 6 years from a nation with 7 registered distilleries to over 120. Almost entirely boutique or micro and produces different styles and quality levels of gin.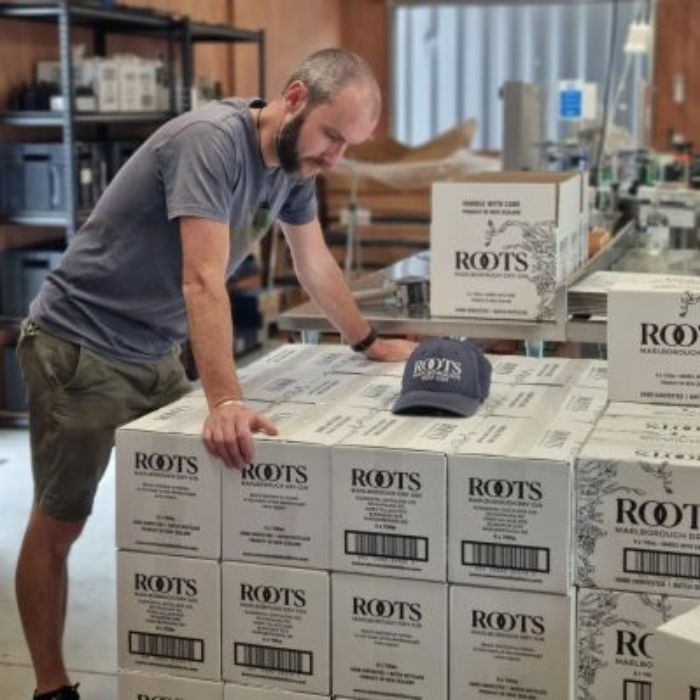 Image Source: Elemental Distillers
With that expansion comes a lack of established industry experience and consumer knowledge yet on the positive side, the sector is very collaborative and proactive.
And while the market needs a slight bubble popping and re-leveling, I'm excited for the next five years and believe we'll see more NZ products represent globally.
2) Covid influences: As a very remote nation, we are highly reliant on international freight in order to access bottles, corks, juniper, and some ethanol in order to operate. The effects of the global pandemic on anyone who relies on international freight are all too well known and add high cost and stress for depletion projections.
More recently excise tax has hit an all-time high in order to return funds lost to the government paid out during the lockdown. Adding even more financial pressure for a burgeoning distillery to survive in an already exhausted market.
What skill or topic you are learning currently and why?
Last year I completed my General Certificate in Distilling through the IBD and also qualified as the first dedicated Spirits Lecturer in NZ for the WSET with an L3 accreditation in Spirits.
Outside of theory study, my colleague Alex and I are enjoying navigating the complex world of vermouth and amaros with a mad library of botanical macerates and fortified wines underway.
As a distillery located in a famous wine region (and surrounded on two sides by pinot noir), we're keen to connect to our terroir through a wine-based product.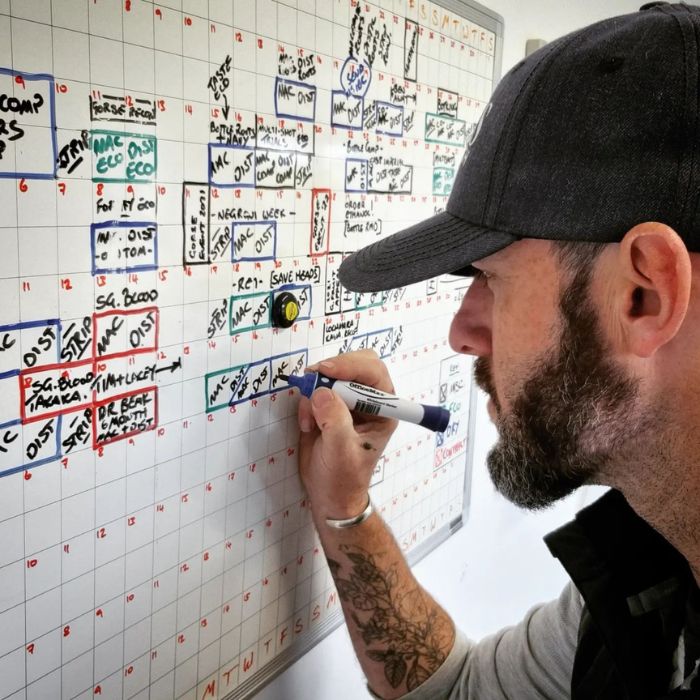 Image Source: Instagram
An honest look at a day in the life of a craft distiller. Production forecasting schedules, depletion projections, and yield extrapolations... basically doodles on a whiteboard. Colours help to make it look less hectic.
What is your idea of a good life?
A balance between work success and personal life. I'm blessed with a gorgeous family - my wife Lou and kids Charlie (5) and Toby (3).
My good life is where I'm able to remain exposed to the excitement and intensity of the spirits industry and on-trade sector while still going home on time, putting the kids down with a story and cheeky grin before a snuggle on the sofa with my wife and a Manhattan in hand. Proud to say, not an uncommon act.
Which is your go-to drink and what is the perfect setting you enjoy it in?
Good question! So many answers. Cheesy answer but my best drinks are the ones had in the right place, at the right time, with the right people. You all know what I mean.
As a rural lad from a far-flung and young little country, I have always been easily inspired by the providence and culture that so many spirits embody.
On a bench in the town of Tequila drinking a pulque, or on the coast of La Rochelle outside Cognac country eating oysters and supping Pineau de Charente, or nailing an arak toddy on a palm beach in Indonesia... [add your own]. While chinking glasses with people I love.
Told you it was cheesy.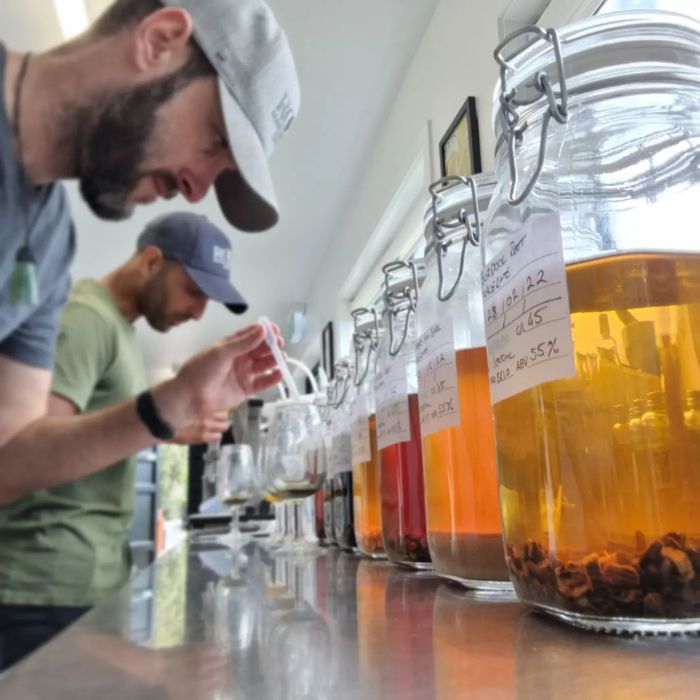 Image Source: Instagram
Your favourite 2-3 distilling or spirits books?
WSET L3 Award Spirits, textbook (everything in one book)
Liquid Intelligence - Dave Arnold (a book about why)
Nathaniel's Nutmeg - Giles Milton (incredible historic read)
Header Image: Ben Leggett; Source: Instagram