Having a chat with Lindsay and Karl Bond: Owners of Forest Distillery, UK
22/07/2022
Know how Lindsay and Karl started distilling as a form of enjoyment for them and their daughter and turned it into a successful business.
It takes patience, hard work, and most importantly, teamwork for a career in spirits to succeed; just like a relationship. To get an insight into the trials and tribulations of working with a romantic partner, we contacted one of the most famous couples in the spirits industry- Lindsay and Karl Bond, the founders and owners of Forest Distillery, UK. Generally avoiding titles, they often refer to themselves as "Harriet Bond, the boss; Karl and Lindsay Bond, weasels number #1 and #2."
What has your distilling career been like? Tell us a little about your background.
Lindsay: We started distilling gin in our kitchen in 2013. Completely self-taught, we used spring water, foraged botanicals from the local forest, and handmade ceramic bottles from a local potter. Despite the high costs involved to create such a product, Forest Gin became an immediate hit, and is now sold in Luxury bars, department stores, hotels & restaurants around the world. Off the income from the gin, we bought a fermentor, a whisky still, and some English oak casks. Again, through trial and error, we created some recipes, and now distil single malt English Whisky using local grains, wild yeasts, and our own spring water. Our distillery is based at the old Cat & Fiddle, high up in the Peak District. At 1689ft above sea level, it is now the UK's highest altitude distillery - we've taken the title from Dalwhinnie up in Scotland!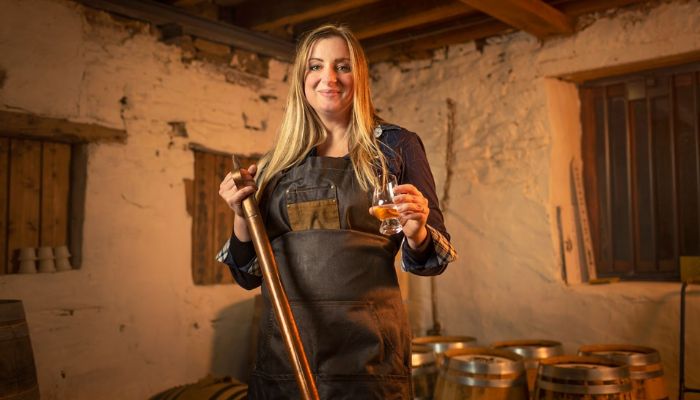 How do you think the Spirits industry has evolved?
Karl: When we began in 2013, there were very few craft spirits available on the UK market, but there was definitely an appetite from consumers. When we went full-time as a business, we reckoned that we'd met every other gin distiller in the UK, as you could count them on one hand! As everyone knows, the "gin boom" that followed created an incredible amount of producers, blenders, and brands. It's been an absolute whirlwind around the industry, but it's exciting to be part of it. The industry today feels much more mature and settled. Consumers are not just looking for the newest crazy flavours now, and sales of our traditional London Dry have never been stronger. It definitely seems as though there is a desire for high-quality spirits right now. Therefore, whilst we await the full maturation of our single malt, we've released blended whisky in our bottles, which again, has proved very popular.
Tell us a little about your day-to-day role.
Lindsay: I usually start the day with Karl, where we go through the boring business stuff like accounts and staff. Once done, I head to the distillery, where I load the mash-tun with grain, heat the water, and get things going. Our process takes in total nearly 2 weeks before the spirit is in the casks, and there is lots of waiting around whilst fermentation, etc happens. We tend to use this time to do our bottling, blending, and packing. At some points, we even find time to distil and bottle gin!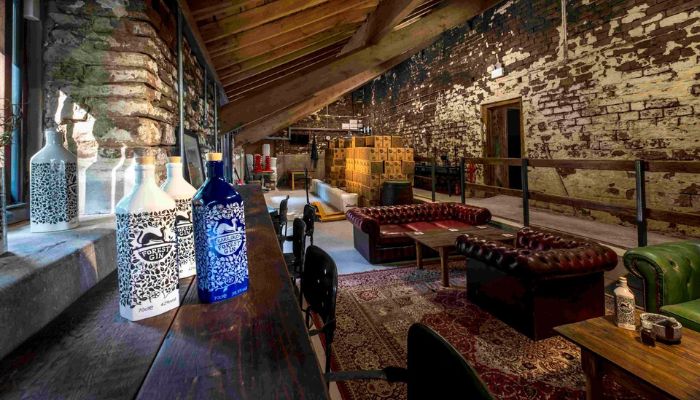 What's your elevator pitch to a bartender when pitching your brand?
Karl: Forest Gin and Forest Whisky are placed amongst the world's finest spirits. We use locally sourced ingredients and slow, traditional methods to create them. The locally made ceramic bottles make it an easy sell from your back bar as they are so distinctive and customers usually ask for them by name.
What do you cover in your product training with bartenders?
Karl: The best product training that we offer is to bring your bar teams to the distillery. We can offer a full day of foraging, distilling (and drinking!). All high above the Peak District National Park, with a bonus of zero Wifi-Fi signal to distract!
How do you think a distiller can help in driving marketing and sales personally?
Lindsay: I don't get too involved with this side of things, but am always on hand at the stills to explain personally how things work and what goes into the drinks that they are serving.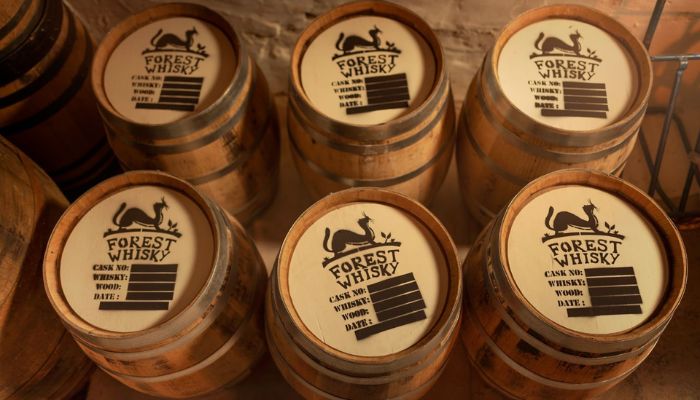 Define a good distiller.
Karl: I'll answer this as Lindsay is too modest! In a distillery of our size, nose, taste, and instinct are essential. I'm sure in large, industrial distilleries, the answer is very different. But here, we ensure that every single batch is monitored for quality by taste, sight, and smell.
Which is your go-to drink and what is the perfect setting you enjoy it in?
Lindsay: A good single malt, out in the forest with my dog.
Karl: A boulevardier in a grand hotel bar
What do you do when you are not distilling?
All of our free time is spent with our daughter Hattie. She was an essential part of us setting up the distillery as our chief forager. We operate and run the business with the sole goal of ensuring that we have free time to spend with her in the countryside.
What is your idea of a good life?
Freedom. We are lucky in that the scale of our business means that we are in control of how much we produce when we produce it, and to what recipe. This gives us freedom during the working day and with our products. Once we turn the stills off and close the laptops on a Friday, we are then free to spend our time on the things that we enjoy. Luckily for us, the enjoyment usually involves more good drinks!
2023 Submissions are now open. You can register your brands now to save £75 per entry with super early bird pricing that ends on August 31, 2022.