Deadline
September 30, 2023
Enter Now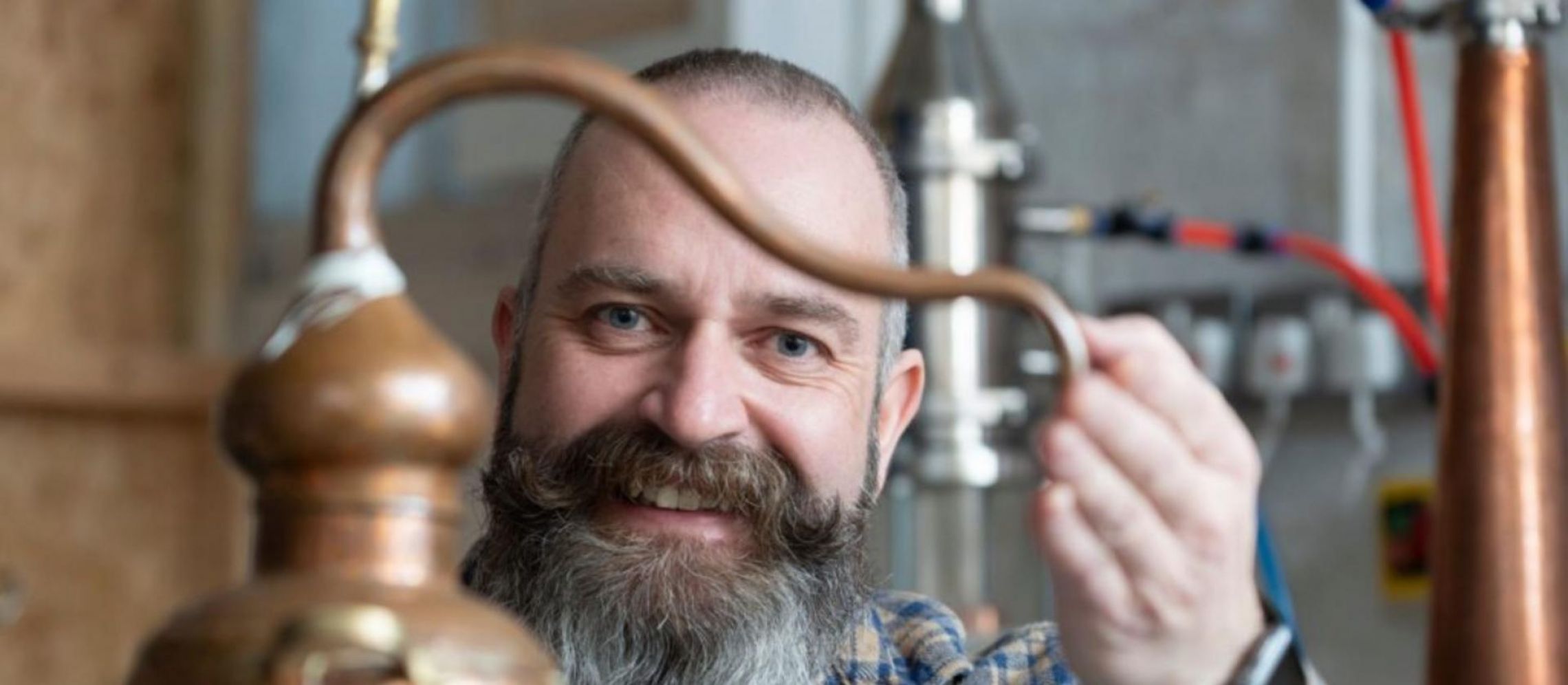 Interview with Ian Curtis: Madame Jennifer Distillery
Read about Ian's career as a distiller, his responsibilities, roles, and interests outside of distilling.
Ian Curtis, who was trained as a chemist and a biologist, founded the Madame Jane distillery. He was motivated to use his scientific expertise to advance the manufacturing of gin after visiting Amsterdam's oldest distillery.
1 - What has your distilling career been like? Tell us a little about your background.
I've had quite a convoluted career since leaving university all those years ago, but not much of it has been in distilling. I initially worked in brewing before moving to a large international food company. There I worked in process and product development before undertaking a further qualification in packaging technology and developing packaging for many well-known brands. I took another diversion into cosmetics and for several years developed skincare and makeup products before leaving that to set up Madame Jennifer Distillery in 2017.
All my career has been around developing products and processes. This gave me a lot of background knowledge which is useful when starting a new manufacturing business.
2 - How do you think the Spirits industry has evolved?
I strongly believe that you see in the spirits industry the same trend that is seen in other food and drink industries, and probably outside of that as well. Looking back people trusted big brands to produce a quality, consistent and safe product and didn't really trust small producers so much. Over the last 10 to 15 years that appears to have flipped on its head. People are looking to support small brands and local producers and are trusting that this is where they can get quality, ethical products.
3 - Tell us a little about your day-to-day role.
We are a small local distillery in Hove, there are only two of us on the team, so my role can be almost anything! All our products are distilled, bottled, and labeled in the distillery, so there is plenty of time spent doing that. We work with a couple of local distributors now, so less time is spent doing deliveries. But I could be distilling, hosting tours and tastings, sending out invoices, updating the website or washing the floor! Also the a constant need to come up with something for social media.
4 - What's your elevator pitch to a bartender when pitching your brand?
To be honest I don't really have one. The brand has grown well organically over the last four years and that is mostly by word of mouth and people coming to find us. We have concentrated very much on the local area, and local trade events have allowed us to introduce ourselves to bar managers, sommeliers, and restaurant owners in the Brighton and Hove area. Getting these people to taste your products is the most important thing.
5 - How do you help bartenders with depletions of your brand
We find it very helpful to invite bartenders to come to the distillery, see what we do, and taste the products. This really gives them the enthusiasm to talk about the products and that they are genuinely made in Hove. It really gives them something to talk to their customers about and helps drive sales. However, the hospitality industry is busy so you have to be very flexible. Maybe hosting them on Sunday evening or a Monday afternoon.
6 - What do you cover in your product training with bartenders?
We don't have formal training, maybe we should? But there is no substitute for getting people to see the distillery, understand how the products are made, and taste everything. We have up to 12 products in the range. Especially for mixologists, it is important to understand how the products can help them expand their art.
7 - How do you think a distiller can help in driving marketing and sales personally?
Because there are only two of us who are responsible for sales and marketing. We find our customers meeting us, the people who make it, is very important. That is going to be an interesting challenge as we start employing people.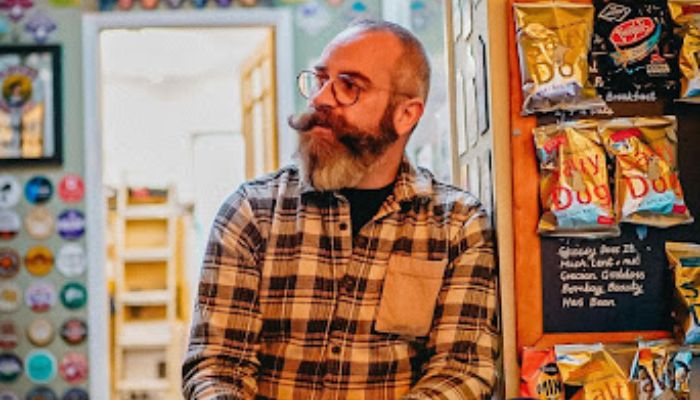 8 - Define a good distiller.
Really knowing your still and your equipment inside out is important. I know from every nuance of the sound it makes if something isn't quite right. Other than that, I think it requires a good all-rounder with a strong personality.
9 - Which is your go-to drink and what is the perfect setting you enjoy it in?
We make a cold-brew coffee liqueur which I love to sip over ice in the garden.
10 - What do you do when you are not distilling?
I really enjoy carpentry and making things. I built most of our distillery from the ground up, using second-hand and recovered materials where I could. I also enjoy playing guitar, piano, and mandolin and taking the dog for a walk to the pub.