Jeet Verma on creating the perfect drinks list at Dubai's Masti Cocktails & Cuisine
23/09/2021
Jeet Verma looks back on his award-winning career as a top mixologist and what he believes goes into creating the perfect drinks list at Masti Cocktails & Cuisine in Dubai.
Can you tell us about your background and how you first got into drinks?
Growing up with hospitality was an integral part of my childhood as my father was in the restaurant business. I was very happy to follow in his footsteps and learn from his experience of how to handle and build relationships and bonds with your customers.
The thought of bartending came into my mind when a friend showed me a video of flair bartender Alexander Shtifanov. I was inspired to start my career with flair bartending, but eventually I moved to mixology as I found it really tapped into my creative streak.
Within six years working in the drinks industry I was taking part in many of the mixologists' competitions, like Bacardi, Diageo's World Class, Cointreau, tequila and many more.
Last year, Catereme (Middle East) awarded me the "Bartender of the year - 2020" award and this year I'm in the running for "Bar Manager of the Year." Let's see how that goes - fingers crossed.
Why did you want to work in the bar sector?
"You can't buy happiness, but you can prepare a cocktail." I live by that that quote. Being around people, interacting and engaging with them brings a lot of energy and joy in me. I love the buzz you get working behind a bar.
Coming from India, a country famous for its spices and its divergent culture, means I am able to taste the slight nuances in food, which has helped me develop a strong palette. The bar is the ideal place where I can bring flavours and culture together. In particular it gives me an excellent platform to represent the Indian flavours in drinks - like in "My Big Fat Fenugreek's Wedding" one of my creations.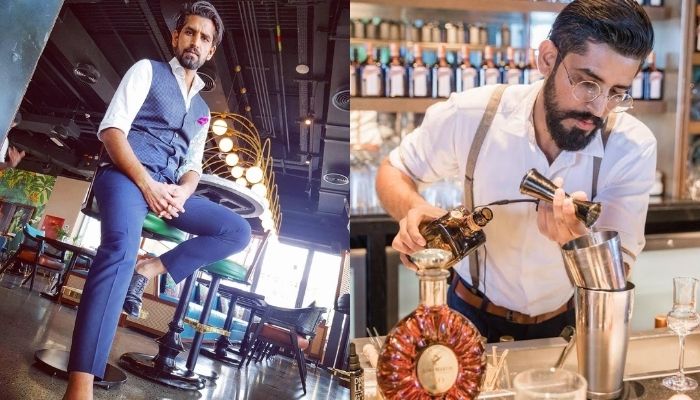 Jeet Verma
How did you progress into your current role?
I'm very much a self-driven person and always follow a quote from my father: "Success always comes when preparation meets opportunity." Hard work, dedication and choosing the right opportunity are the bullet points in my life. Mixing things experimenting with flavours and creating a new cocktail gives me tranquility.
What is involved in your current role and your main tasks?
Masti has given me the opportunity to work as a bar manager. This covers everything from designing the menu, training the staff, organising events through to guest relationships and managing the drinks budget.
If you were given a bar or wine program and asked to grow sales, where would you start, and what steps would you take?
When it comes to beverage sales I believe the key mantras are training the team, knowing your guest preferences and anticipating your guests' minds. The team's confidence will automatically bring a sense of assurance to the guest. To get that right you need to focusing on each team member's ability and give them the right training on cocktails, spirits and wine tasting.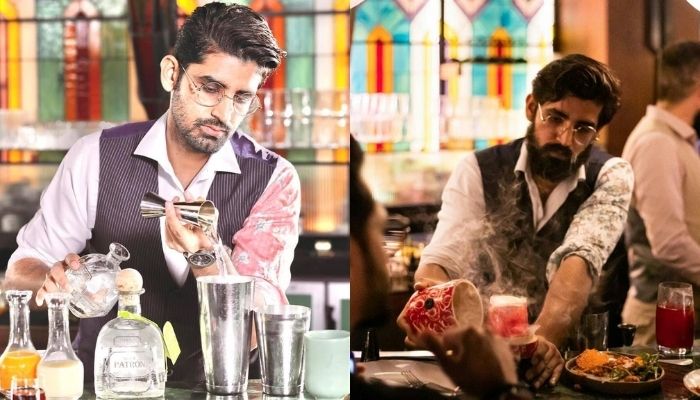 Jeet Varma mixing
An incentive program can help recognise and reward their efforts and skills and helps to continue to motivate them. If a guest is willing to spend $50, with the right training, we can up sell them to $80 bucks without hurting the guest's pocket, but it makes a considerable difference to the bar.
What questions would you ask the owner to know what sort of drinks and wine list to create?
The most important one, which I always ask first, is their own inspiration behind the venue's concept. You have to design a menu that reflects the venue.
The second is the where the venue fits in the local marketplace and how it reflects the trends and needs of the country and city you are in - whether it is catering for a local or international clientele. The third is what type of concept is it - fine or causal dining, for example?
These are the factors that will help us decide the prices for the menu.
The fourth is the place's location, be it a beach or city centre, which will also determine how the drinks menu is put together.
What do you most look for and want from drinks suppliers to help drive sales?
Having their support helps me to offer guests something new every time they visit. The best suppliers help us to organise events and to take some FOC stocks, which helps me balance my beverage costs. I often ask for their support to help train my team, which again contributes to more sales to the venue.
Can you think of any good examples of partnerships with suppliers and drinks you have listed as a result?
Yes, I have collaborated with many brands like Bacardi, Remy Martin, Franklin and Perrier. I have done a successful gin masterclass for my team with the ambassador for The Botanist gin. We then offered the masterclass to our guests which was a huge success.
What does success look like for you from a drinks program - what are the key ways to show success?
For me, success is when your guests appreciate you not only for the drink, but for the effort you made to make it. My bar is a cocktail bar and gin bar and it makes me feel proud when I see our signature cocktail on a guest's table and seeing the satisfaction it brings to our guests. Success is based on dedication, consistent level of service and team work.
How have you devised the drinks program at Masti?
Our main aim was to make our bar famous for its crafted cocktails and gin selection.We initially started with a carefully designed menu of 10 signature cocktails using selected unique ingredients from India and finding the right balance for each drink. To get that right meant all our bartenders and floor team had to understand the philosophy behind the cocktail program so that we could give our guests the best service.
Once the initial launch was a success we started to introduce more flavours. Now we have 30 signature crafted cocktails and 70 labels of gins. We have also introduced the "Gin Craze" masterclass to enhance the gin experience.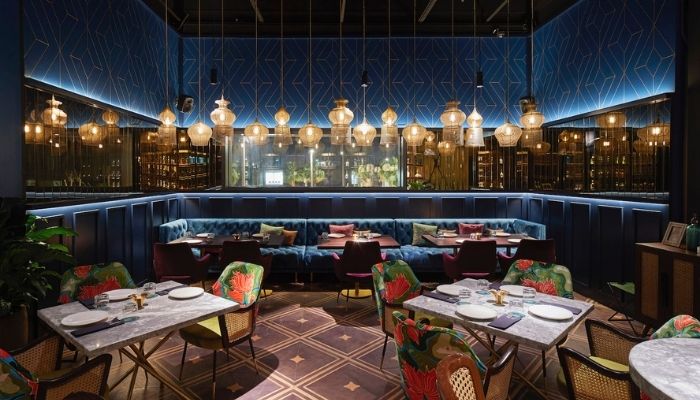 Masti, Cocktails and Multi Cuisine
What do you focus on to be good in your role?
Consistency is the key. I feel, if we are not consistent, we cannot achieve our goals even if we are the most talented team.
What do you see as being the critical skills and talents needed to be a good bartender?
To be a good bartender, we need to have strong product knowledge and creativity but also be presentable, confident, approachable, and consistent.
2023 Submissions are now open. You can register your brands now to save £75 per entry with super early bird pricing that ends on August 31, 2022.