Deadline
September 30, 2023
Enter Now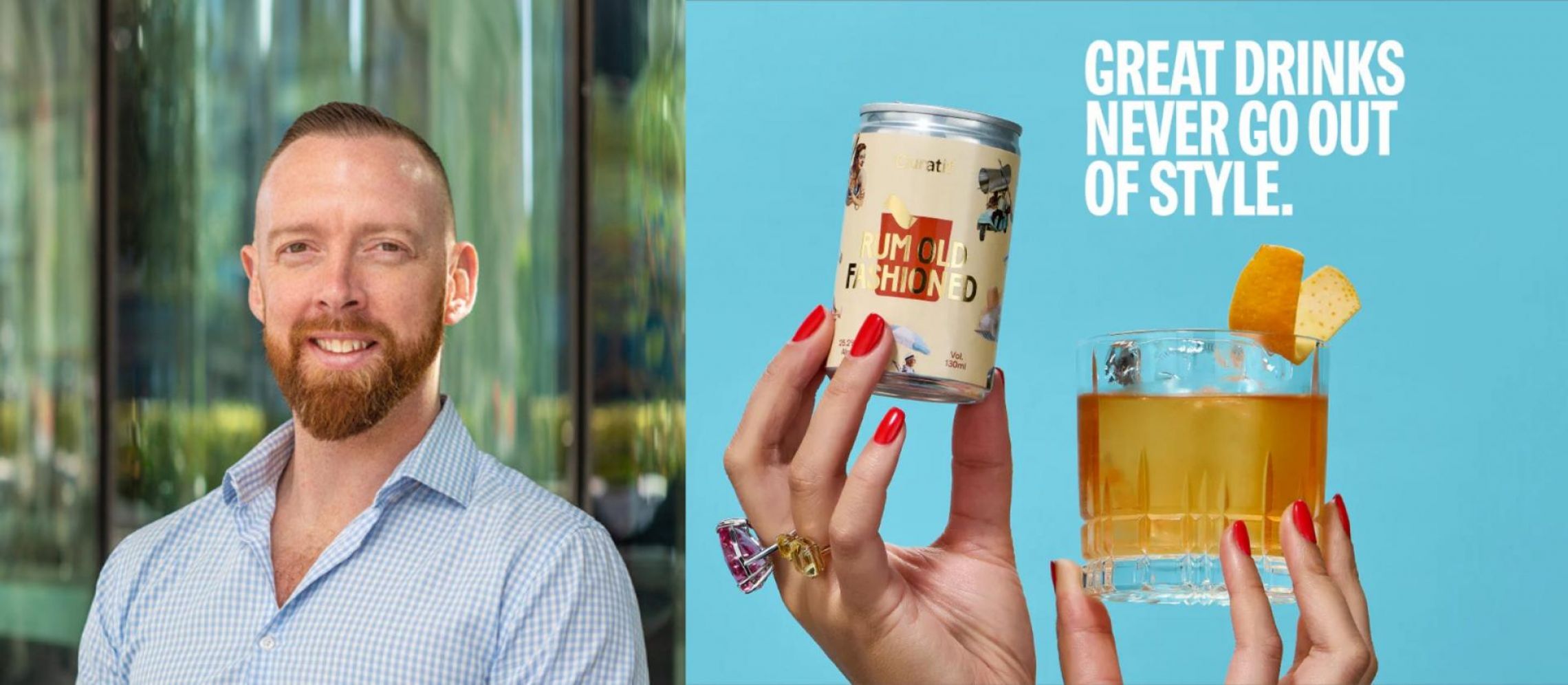 Meet Matt Sanger, Managing Director at Curatif, World Class Cocktails in Cans.
In the interview below, Matt Sanger talks about his role at Curatif and discusses how marketing, branding, and story play a vital role in the overall success of a brand.
Matt has over 20 years of experience in the beverage sector. He started out by working in Melbourne bars and eventually became the leader of a firm that operated 12 pubs and clubs between Melbourne and Byron Bay in Australia. He later decided to upskill toward the end of his on-premise job, which led him to obtain his MBA in 2017. Although he finished his MBA focusing on finance, he kept returning to the idea of ready-to-serve cocktails, which finally gave birth to Curatif Cocktails. Learn more about his journey in the space below.
Hi Matt, Tell us about yourself and your background. What prompted you to join the beverage industry?
I've been working in the drinks industry for over 20 years, initially commencing my career working in bars in Melbourne, working my way up to lead a company that included twelve bars and clubs between Melbourne and Byron Bay in Australia. Towards the end of my on-premise career, I had taken the decision to upskill, which resulted in completing my MBA in 2017. While I completed my MBA with a finance specialization, I kept coming back to the idea of ready-to-serve cocktails – there was an obvious gap in the market, and the time was right for Curatif to come to life.
Being the Founder & Managing Director of Curatif Cocktails, what does your day look like?
Curatif is still very much a start-up – having only launched in 2019, we're still a relatively small and very tight team. So any given day brings a host of new challenges – right now, I'm on a plane to a national supplier conference. Yesterday we were working on NPD for cocktails that are launching later this year, in between working with both internal and external creative teams for a national advertising campaign that is launching on the 15th of November. We're constantly improving our production processes, so there's plenty of time spent with our production manager and operations teams. Then, of course, there are the business's day-to-day operations – it's a pretty full dance card!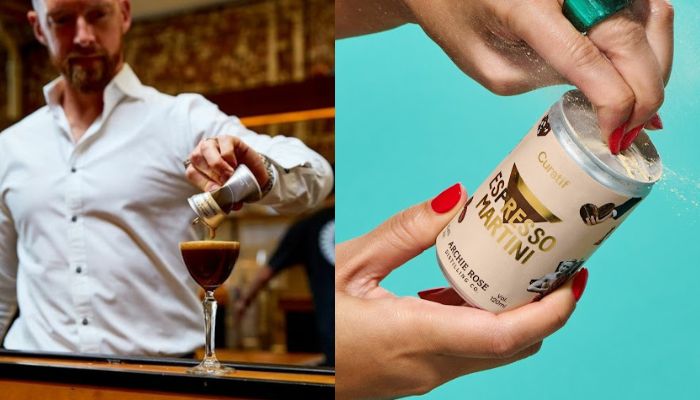 What was your initial idea behind launching Curatif Cocktails? What sparked your interest in the "Cocktail in a Can" category?
Since the early 2000s, there's been a global cocktail renaissance, and the modern consumer is well-versed in cocktail culture, which plays out across bars and restaurants worldwide. At the same time, RTD hasn't changed as a category since the 60s – the class has always simply been about convenience and simple brand extensions. It was time to turn the type on its head in relation to quality. The first question was – why can't a cocktail, a real cocktail, be convenient? And that was where the journey started.
Were there any challenges you had to face when you started? How did you overcome them?
So many – we make real cocktails, so we use real citrus juices (rather than concentrates, syrups, or flavorings), so we had to recreate the wheel in relation to shelf stability. We weren't prepared to equivocate on the quality of the finished product. Hence, we had to manufacture into cans – which meant having to locate a bespoke canning solution which has evolved into us becoming a manufacturer ourselves and the massive learning curve that comes with that. And, of course, cash flow – growth requires capital, so we've spent a lot of time raising that capital. Fortunately, now we have an amazing group of investors who really understand our vision and mission, so we can focus on doing what we do best.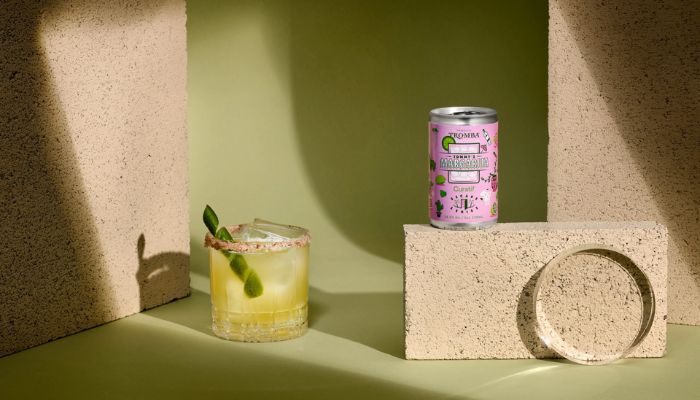 Curatif, World Class Cocktails In Cans.
Tell us about your cocktail range. What is unique about it that makes it stand out in the market?
We have nine cocktails in the market currently – with two more launching within a month! So the sheer size of our portfolio is one thing that really sets us apart, and more importantly, is the quality – all of our cocktails are multi-award winning. We have been recognized as the IWSC RTD Producer of the Year, won back-to-back World's Best Classic and World's Best Contemporary Cocktail at the World Drinks Awards, and received Masters Awards at the Global RTD & Premix Masters, to name just a few of an extraordinary list of accolades.
What role do marketing, branding, and story play in overall success?
The story is important, partly to the consumer journey but also in how it informs which spirits, liqueurs, and ingredients we work with. We work hard to recreate the vision of the original creators of the world's favorite cocktails. So those late-night visionaries and their often outrageous genesis anecdotes are critical to ensuring that what we make is in keeping with their intentions.
In the past few months, what changes have you made that have had the most significant positive result on the production and sales forefront?
We're deeply committed to continuous improvement in all aspects of our business – we like to view every interaction and outcome as an opportunity for the whole enterprise to learn and grow. As we return to the Australian summer, we love seeing consumers returning to outdoor and rooftop bars, picnics, and parties – the perfect season for a Curatif.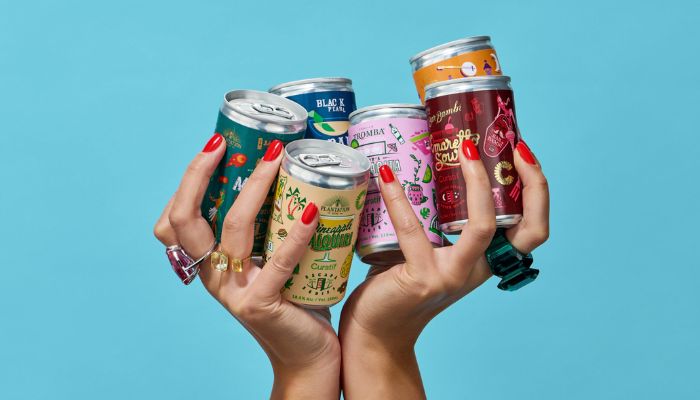 Curatif, World Class Cocktails In Cans.
What are your strategies for gaining distribution and increasing Curatif Cocktails' volume sales in the local market?
The biggest priority for us is developing both category and brand awareness. We find so many consumers are still totally unaware that in their local bottleshop are perfectly composed cocktails, sitting on the fridge or shelf, waiting to make their way home to elevate their next happy hour.
[[relatedPurchasesItems-39]]
What are your goals for Curatif cocktails? Where do you see the brand in the next five years?
Our goals are simple – make great drinks. Advantageously for us, that is an objective that goes beyond trends; if I were going to use hyperbole, I'd say something like it transcends time and space, that great drinks belong everywhere all the time, and that we'll be over the moon if in five years from now we're doing what we love, making great drinks.

Curatif, World Class Cocktails in Can
Finally, which is your favorite Curatif cocktail, and your preferred setting to enjoy it in?
They're all my favorites! We put so much work into each of them that it's impossible to say that one is better than the other, but I can say that specific scenario lend themselves to certain cocktails; here are a few:
- Mai Tai at the movies
- Tommy's Margarita in the sun
- Espresso Martini before going out
- Pineapple Daiquiri or a Hurricane ice cold at the beach
- Amaretto Sour after dinner
- Rum Old Fashioned with feet up on the balcony

I'm sure our customers have plenty more as well – great drinks belong everywhere!
Interviewed By Aakriti Rawat, Beverage Trade Network