2023 Winners
London.
March 22, 23 & 24
Announced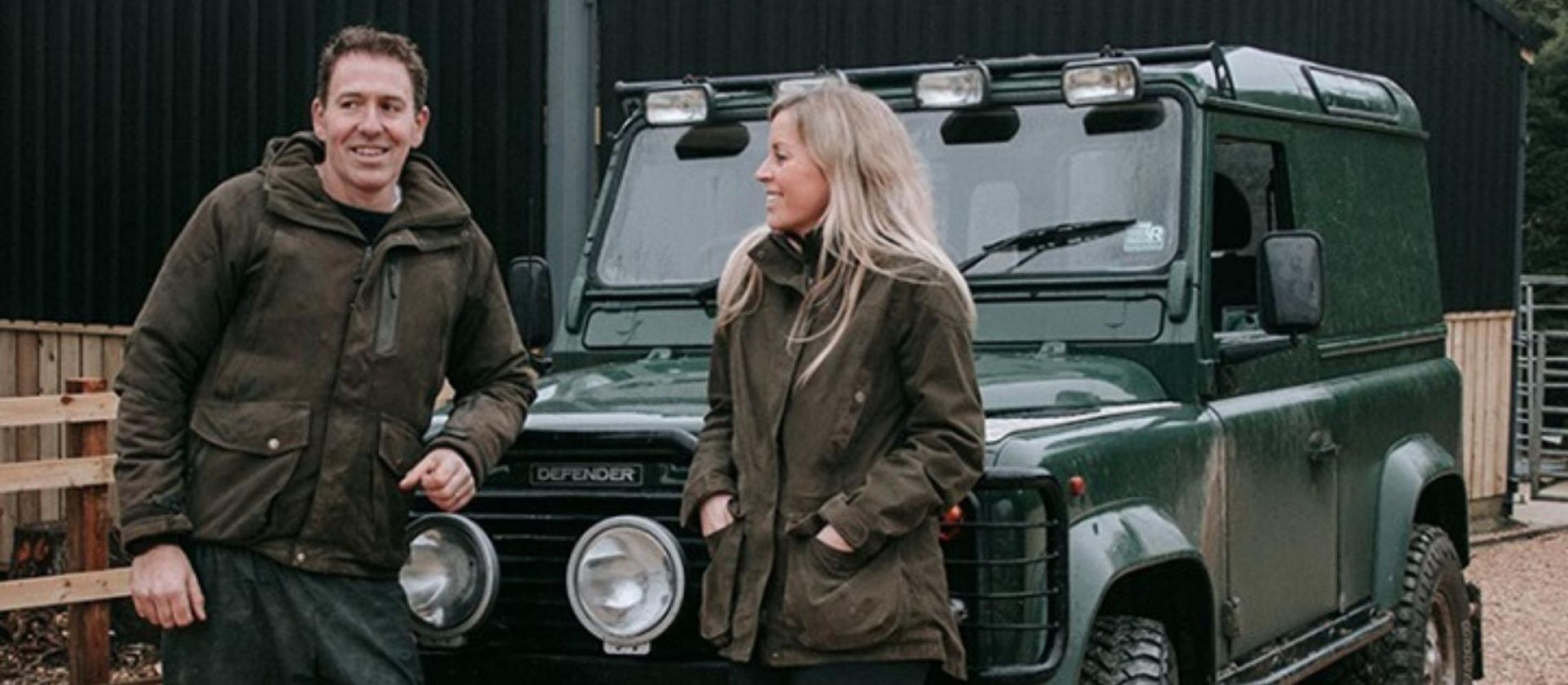 Meet The Creator of Blacklion Vodka - Europe's 1st Award-Winning Sheep's Milk Vodka
In the interview below, Tim Spittle, Founder of Blacklion Vodka, discusses his idea behind launching the brand, the challenges he faced creating his first batch, winning awards, exploring new markets & his passion for fitness.
Tim Spittle is a second-generation farmer, business owner, and fitness expert. Currently, he and his wife run three enterprises on their Cotswold farm, including a large flock of sheep, an urban-style fitness center, an upcoming luxury vacation rental, and a fascinating vodka business. Blacklion vodka is a robust and flavorful vodka with a silky smooth finish that is sustainably produced. Blacklion Vodka is prepared by hand using a special distillation method, using milk from the crossbreed of sheep that graze on the fields of their family-owned farm.
Hi Tim, You're a 2nd generation farmer, entrepreneur, and health and fitness professional. What led you to the spirits industry? Tell us about your journey.
The farm has been in our family for over 50 years, and like most farmers, we were looking for ways to diversify to keep the farm alive. We're a family-owned, British farming business with a passion for adventure and vodka. Based in the Cotswolds, we thought it would be a brilliant idea to convert a by-product of the cheese-making process [WHEY, which is typically thrown away] into Europe's first sheep's milk vodka Blacklion Vodka [Cotswold Blacklion Limited] which launched in 2021. The business is owned and run by myself and my wife (Tanya), and we breed our own unique breed of sheep, 'The Blacklions'.
From farming to now producing vodka from sheep milk? What inspired you?
We wanted to produce something sustainable, environmentally desirable, and British. With our love of vodka, we wanted to showcase a diversification project within the farming industry that was so innovative that we have now been selected as finalists in the Farmers Weekly Awards 2022 for Diversification Farmer of the Year. The results will be announced at an awards ceremony at the Grosvenor Hotel in London this October.
I am curious to know how much time and research it took for you to create your first batch.
Our research and development phase took four years before launching in 2021. On that journey, we had to overcome a number of hurdles and learn the industry to create our multi-award-winning vodka.
Were any challenges you faced when creating your first batch of vodka?
Yes, there were many challenges:
- Flavour profile – trying to create the perfect serve
- Filtration – clarifying the whey and removing all excess fats and proteins. We went to a company based in Germany for their help, but the costs were too high, but we managed to find an easier solution (UK-based)
- Packaging – ensuring the label on the bottle was waterproof as we recommend serving Blacklion straight from the freezer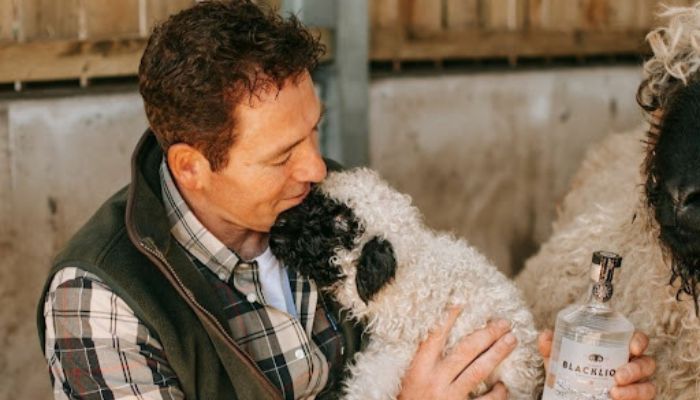 Image: Tim Spittle
Blacklion Vodka is made using an innovative method of recycling leftover whey from the cheese-making process. Tell us more about it. Take us through the production process.
As you say, after the cheese-making process where the curds are removed, you are left with the byproduct whey. This sugar-rich whey is fermented and distilled, triple-filtered, and cut with Cotswold spring water to create a delicious and very versatile 40% abv vodka. We do not share the recipe, as you can appreciate being so rare.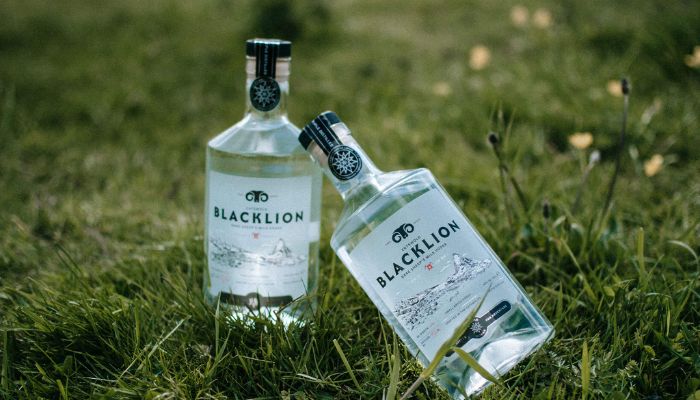 Image: Blacklion Vodka
Blacklion Vodka has won multiple international awards. How do you feel about it, and What makes it so unique?
We are incredibly proud – two farmers from the Cotswolds with no background in the drinks industry and we've won awards competing against some top brands!!
How do you focus on sustainability when creating your vodka? What sustainable practices and strategies do you employ?
Most importantly we take what was once a waste product and turn it into super-premium Blacklion vodka. All our production is conducted locally in the Cotswolds, and all our packaging is sourced in the UK.
[[relatedPurchasesItems-39]]
You are the first in Europe to bring sheep's milk vodka to the market; where do you see Blacklion in the coming five years? Do you have any expansion plans?
It is our ambition to lead the way in sustainable vodka across the world internationally, and as we speak, we are already making traction in Europe and America.
How do you focus on business development and explore new markets for your vodka?
Our product portfolio will remain, at least in the short term, on pure Blacklion vodka (no flavours). We have made lots of contacts in the industry who are fascinated with Blacklion but also love its flavour profile. The business itself is growing organically in a snowball effect.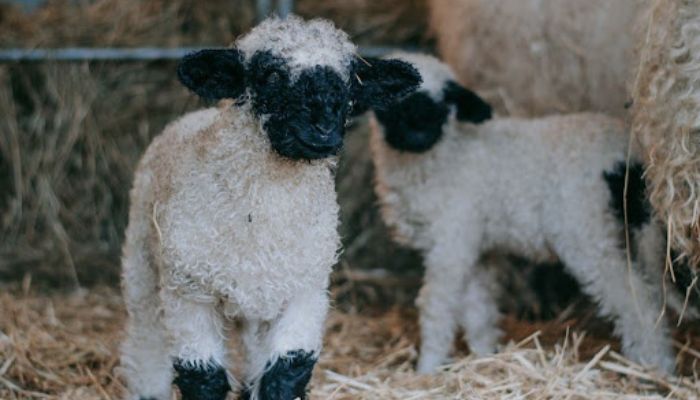 Image: Blacklion Vodka
Brands are leveraging social media for their spirits to reach a larger audience. What do you have to say about it, and how are you leveraging it for your brand?
We use social media for Blacklion and try to tell the story about its uniqueness, provenance, and the farm itself. Many brands use celebrity endorsement to grow their audience and sales, but that costs a lot of money! This is a growing area for us as a new brand.
What is one piece of advice you would like to give to someone who wants to enter the spirits industry and become an entrepreneur?
Swim against the tide and be different. If you're passionate about something and have a dream, go for it!
Finally, You are into fitness, and you also provide wellness and fitness services. Tell us more about it.
15 years ago, we decided to diversify and convert the old cattle barn into an urban-style gym, namely 'Freestyle360 Limited', which covers 7,000 sq ft. It has 300 members and 8 personal trainers, along with a spin room, fitness classes, and outdoor workout areas. This tapped into a market of people moving from the city to the Cotswolds. This first step in an alternative way to fund our farm has led us to be able to finance Blacklion Vodka in its infancy. We are passionate about the gym as we are Blacklion, but whereas the gym remains a local facility that offers us a source of income, Blacklion Vodka is where we see our future.
Header Image: Tim Spittle
Interviewed By Aakriti Rawat, Beverage Trade Network