Michal Fink from Amazónico
17/06/2022
Michal Fink thinks mezcal is currently one of the most underrated spirits with its popularity growing as more and more people discover tequila's smokier cousin.
Where do you work?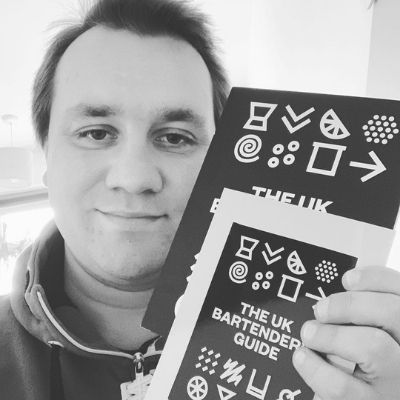 Michal Fink, Head Bartender- Beverage production at Amazónico Restaurants
Tell us something about yourself
Passionate bartender working at Amazonico for 2 years. Happy and funny personality.
What inspired you to get into bartending?
Getting to know the spirit industry and getting my creative side.
How according to you has the role of the Bartender evolved, especially now during Covid times?
Enormously, having a person to talk to and have an actual contact and conversation face to face is a blessing after those hard days.
What are some of the most important skills for a bartender to have?
Knowledge of the drinks, personality and great communication skills.
What do you look for when you plan to buy spirits for your bar?
Originality of a product and if it's matching the concept of the operation.
What support programs work best for you from suppliers?
Money for further bar development.
What cocktails and drinks trends do you see in 2022?
Hard to say, mostly tequila based and pisco based at the moment but can differ from bar to bar.
What's the best part of your job?
Creativity.
What are your favorite TV shows right now? Or your favorite movie?
Master Chef, movie as always deadpool.
If you had to pick one spirit as your personal best, which would it be and why?
Illegal mezcal, mezcal negroni or mezcal margarita is always one of the best drinks, smokey and like tequila.
How are you marketing your bar to drive some foot traffic during covid-19?
We have our marketing team.
Amazónico Restaurant, London
Any tips for new bartenders?
Attention to details, be yourself.
What's the most underrated cocktail ingredient or spirit?
Mezcal.
What is an experience or a customer story you thought was funny and that you remember?
Many stories, each day is a new story, hard to remember all of them but one of my favourite is when a person from back of the line shouted "Two margaritas!!" And my friend serving another guest shouted back "and a negroni for me".
What are the 4-5 challenges you face in your business and how do you overcome them?
Suppliers, have to deal with them on a daily basis; lack of products, have to look for alternatives; lack of precision from colleagues, have to always be on top and correct all the mistakes; lack of staff, this is everywhere now so cannot do anything, just have hope.
What's your career goal? Where do you want to be and how are you working towards it?
Open my own distillery and brewery, 1/3 of the way just waiting for the right time and gathering money to start.
Tips for brands looking to pitch to bars? What should they cover in their pitch? What do you not need to know? Give us the best elevator pitch brands can make to you.
The story of the spirit has to be original, not boring and has to be something really interesting as a product, not just a twist of something that already exists, and give a nice contract to start with.
Define a good Bartender according to you.
Knowledge, presentation, own personality and always aim for perfection.
What's an ideal bar drinks menu? what should it include, what profit metric should it try and achieve?
14-16 signature drinks that reflect the concept of the place with a good presentation and taste profile to have something out of the ordinary.