Deadline
September 30, 2023
Enter Now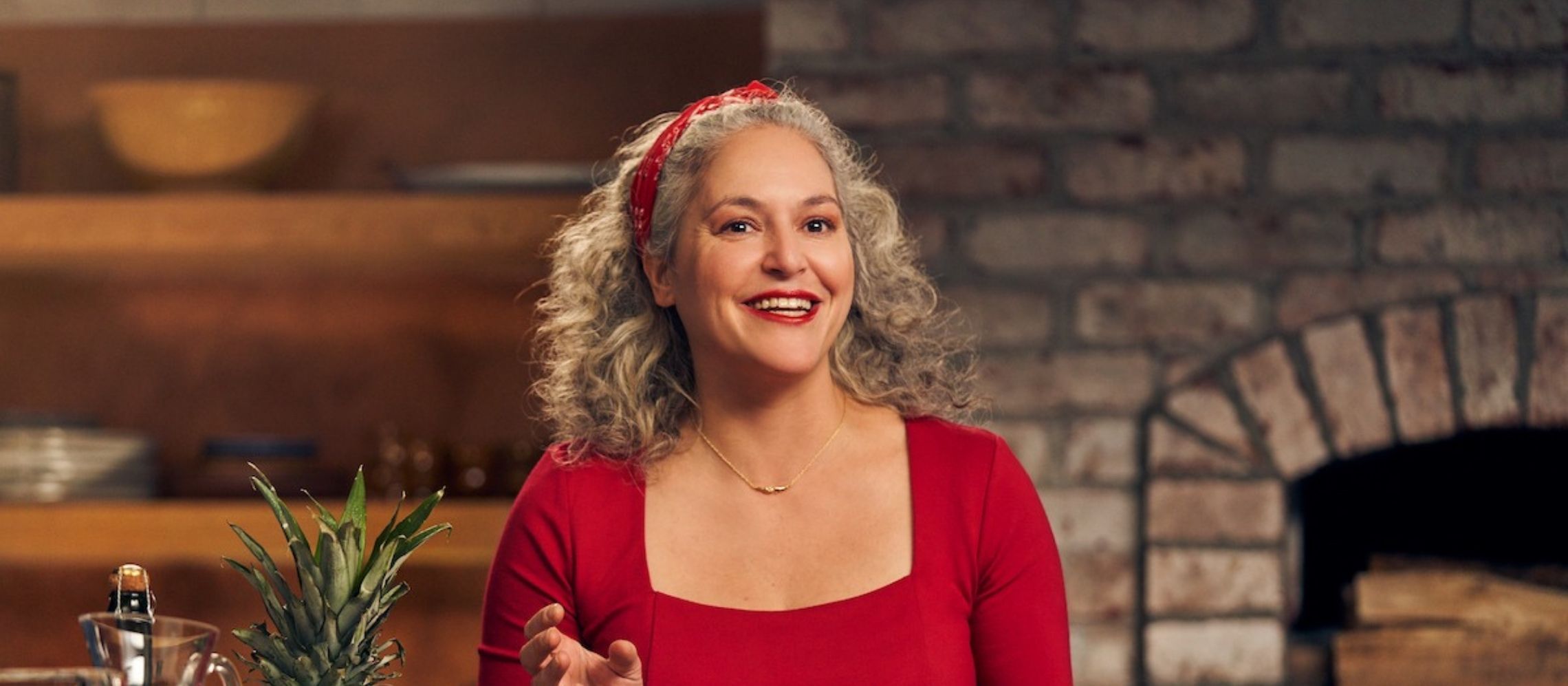 New York's Lynnette Marrero on creating the perfect drinks list
Lynnette Marrero on creating the perfect drinks list at New York's Llama San
We talk to experienced mixologist and educator, Lynnette Marrero - who was named In Drinks International Bar World 100 Most Influential in 2019 and 2020 - about her career in drinks and what she thinks it takes to pull together the perfect drinks list in her role as bar director at New York's Llama San.
How did you get into the drinks industry and what have been the key career steps for you?
I got into it post 9/11. I was performing off-Broadway in regional musicals and never wanted to be the clichè waiter/actor. I chose to work as a temp in between gigs in offices where I ended up assisting many of my colleagues from Columbia University.
I was away from NYC during 9/12 doing a show and when I got home I talked my way into a job waitressing at a wine bar called Punch and Judy in Clinton St.
The global wine list was incredible and I loved working there. In fact, I fell in love with the business and with wine and food and how it all goes together. I eventually moved on and worked at a place called Cibar where I started learning more about the bar from my friend Amber.
She and I would work Thursday nights and she would teach me drinks.
After our shift, we would go into the newly opened Flatiron Lounge. Julie Reiner, Susan Fedroff, and Michele Connolly were the bartenders and owners. The drinks, created by Julie, were beautiful, tropical, balanced, and not overly sweet. I was hooked on these wonderful drinks. I stalked the place for a year and landed a job as a cocktail server.
From there I worked at Freeman's a trendsetting restaurant with a progressive cocktail program which started my work in restaurants.
Then I became a brand ambassador working for Diageo and Perrier water and consulting for brands.

Lynnette Marrero
What advice would you give to anyone applying to be a bartender in an interview?
Be comfortable with your strengths and weaknesses and know what you want to learn.
What are the key skills you think you need to be a bartender?
Be accountable, professional, and be ready to learn.
Have those skills changed in recent years - if so what are they and why?
I think these are the same. How these are accomplished is slightly different.

Llama San NYC
Explain your main responsibilities in your current role?
I am the bar director of two on-premise outlets that are Peruvian Llama Inn Brooklyn and Llama San NYC.
My role is to help my head bartenders curate the right spirits for the venue and develop the cocktail menus. One venue is Nikkei and the other celebrates all Peruvian cuisine and drink.
With Speed Rack I am a co-founder and I work on programs, competitions, and fundraising for our charities.
How do you go about putting together a drinks or cocktail list for the bar you are working at - what are the key things you need to get right?
I work with cocktails in a restaurant environment, so the flavours of the cuisine will influence my choice of drinks.
What do you look for and need most from your drinks suppliers?
Simple. Transparency and accountability.
What are the current drinks and cocktail trends in your bars - what are customers most looking to buy?
I have seen a big uptick in the number of cocktails being sold in restaurants. It seems people were more comfortable buying wine at home over the pandemic and many more wine shops stocked more boutique, natural, small producer wines than they did previously. So now as consumers venture out, they want things they can't easily "pick up".
So to engage with your consumers you need to have even more esoteric wine and spirits lists.
Also, cocktails that tell a story and can transport guests to new locations is a trend. We are seeing this with the sales of cocktails online, which have helped people go to places through the cocktails they can drink at home when they are not traveling. So I am seeing interest in ingredients that invoke a memory or bring you on that vacation you may not be taking.

LLama Inn
What's your favourite cocktail to make and why?
I am happy making any cocktail that a guest wants. I personally love dialing in the perfect martini for a guest.
What do you drink when not working?
Natural wine.
What's the most underrated cocktail ingredient or spirit?
Sherry. It is certainly more popular and bartenders love it. I would not want to do a program that did not include them.
What drinks destination is first on your post-pandemic travel list?
London. I was supposed to be there in June 2020 for Speed Rack UK. I have been to London many times and the scene is always changing. I have not been there in a couple of years and so many new spots have opened up by good pals in the industry.
Swift, Kwant, Taylor Elementary, and Lyaness are the ones I am most excited about seeing. Now there are several more that have opened in 2021, like visiting the Nomad and old NYC friends working there, Pietro Collina and chef Ashely Abodeely. Then also checking our A Bar with Shapes for a Name. I love a good concept and this one has me intrigued.
Who do you most look up to and take inspiration from the bar community?
Monica Berg. She is a friend and I truly admire her perspective on so many things. She says and does what she means.