Ready-to-drink cocktails with Merrilee Kick
29/09/2021
Merrilee Kick from BuzzBallz cocktails in Texas gives us insights on how to build an RTD brand, how to work with distributors, and more.
From cans to bottles, and tins, ready-to-drink products have taken over like no other. With consumers looking for more convenience, especially during the pandemic, many brands across the globe have started building a quality line of ready-to-drink drinks.
Today we spoke to Merrilee Kick, CEO, and Founder of Southern Champion (parent company of BuzzBallz cocktails), who shared how she and her team have brought BuzzBallz to the forefront amongst both drinkers and experts.
BuzzBallz cocktails come under the umbrella of Southern Champion, which is run by Merrilee, her two sons Andrew (vice president) and Alex (president), and her husband Tim (CFO). After scouring her love for the drinks industry, today, Merrilee is the only female owner of a joint distillery, winery, and brewery in the United States.
Tell us a little bit about BuzzBallz cocktails.
BuzzBallz are colourful, ready-to-drink cocktails. It is a fun cocktail sold in an iconic shape (round like a ball), and the colour of each can depicts the flavour and ingredients in the cocktail. They are one of the top-selling, ready-to-drink cocktails in convenience stores in the US.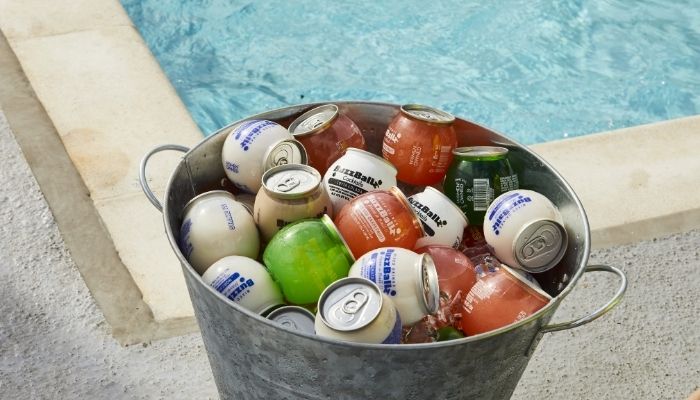 Buzzball Cocktails
According to you, what makes a great spirit?
The taste is most important, second would be the look of the packaging, and third is the price. Bottom line: if it doesn't taste good, the consumer will only buy it once.
What would be your typical day at work?
When I am not traveling into the markets or speaking at tradeshows, I'm dealing with the normal things that run a company -- people, machinery, R&D ideas, and how best to expand. The most fun part of my job is R&D; I love inventing new things and making what I think customers want to see. We are flexible because we do it all in-house. I've got some really dedicated and smart people working for us, and they are fully vested in what we do.
What excites you most about your brand?
The fact that we have such a huge runway in front of us for more expansion is really exciting. Also, our new R&D products coming to market in the next two years are going to offer additional WOW factors. I love international travel and have spent many years overseas, so I'm also anxious and excited about building brands in countries outside the US.
What spirits (or cocktails) do you consider your flagship and why?
BuzzBallz Cocktails (spirit based) are our flagship brand, but we also have BuzzBallz Chillers (wine based), and we have some other line extensions like BuzzBallz BIGGIES (offered in a 1.75-Liter bottle).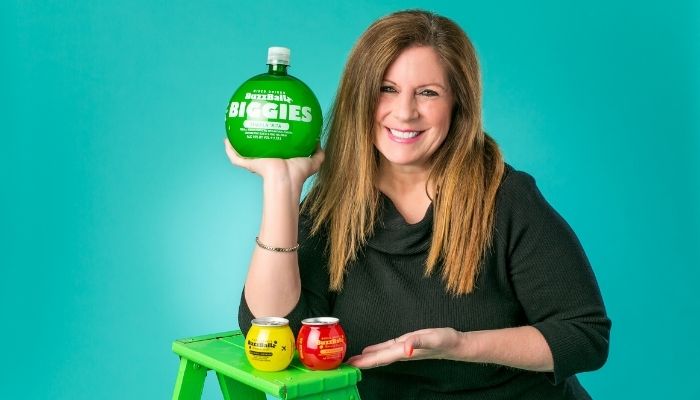 Merrilee Kick with Biggies
As a brand, what are some of the things you do to make sure your distributor has everything they need?
BuzzBallz/Southern Champion works closely with our distribution partners to plan many months in advance. We plan point-of-sales needs and demand, retailer pitches, and marketing programs together.
We are proactive in being prepared for quick wins with new distribution and retail display programs. Our brands are in high growth mode, so it is difficult to predict everything, but we are doing a good job at staying nimble. The key is to stay in constant communication with your distributor partners.
How do you work with restaurants, bars, and retailers to increase sales?
In Texas, the state where BuzzBallz is headquartered, a law has been passed allowing restaurants to sell beer, wine, and cocktails with to-go orders. As a premixed cocktail company, we allow restaurants to be able to offer a portable, single-serve, high-quality cocktail without having to have a full bar of spirits.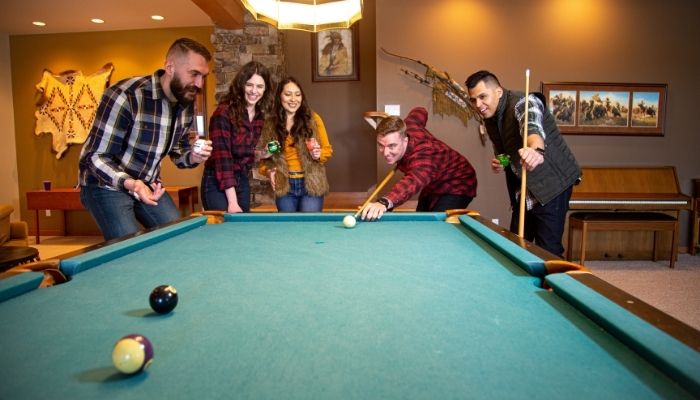 Easy-to-drink, Buzzball RTD
Do you have an active D2C channel? And how are you navigating it?
We do offer BuzzBallz for sale by the case on our website, BuzzBallz.com. We have a third-party partner (D2C Beverages) fulfilling the orders which keeps our online alcohol sales working within the USA's 3 tier system. Sales are growing online. Most consumers are looking to purchase BuzzBallz for immediate purchase at a retailer near them or delivery (Drizly, MiniBar). We are seeing a growing interest in consumers ordering full cases and having them shipped to their homes.
What advice would you give to fellow distillers looking to get their spirits into bars?
Find the on-premise venue type that best fits your product. A craft cocktail bar most likely is not interested in selling pre-made canned cocktails. A bar at an entertainment venue with limited staff and limited bartending experience is a better fit for ready-to-drink cocktails for speed of service, product consistency, and inventory control.