2023 Winners
London.
March 22, 23 & 24
Announced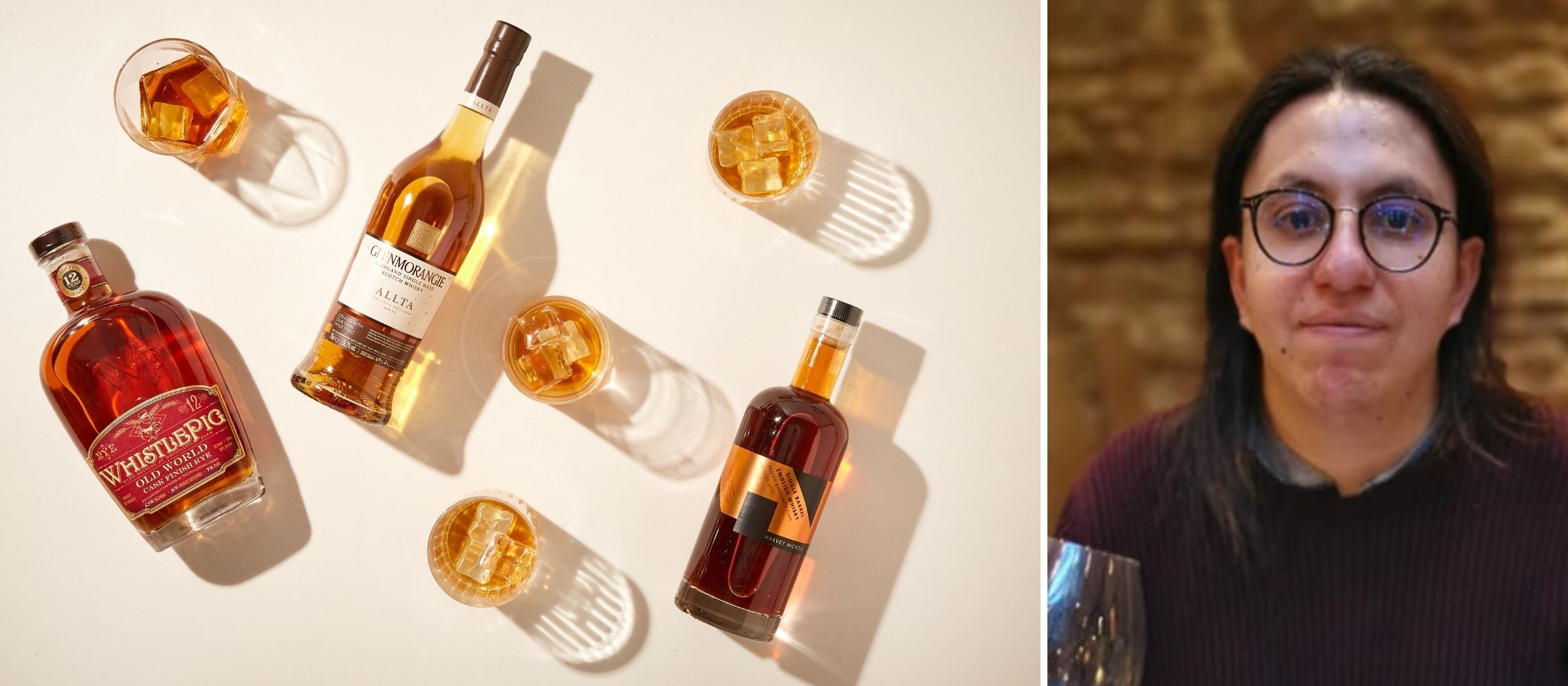 Spirits Essentials: What Spirits Buyers are looking for
Bryan Rodriguez buys spirits for Harvey Nichols, one of Britain's foremost luxury department stores. How does he cater for his high-end clientele?
"Quality is always the number one priority. You can have the most amazing bottle but if the liquid is no good, the consumer won't buy another"
When you shop at Harvey Nichols, you expect quality. This applies to spirits as much as - if not more than - anything else: it's an indulgent product in a shop where shoppers go to indulge themselves. There are inevitably high expectations.
Having worked as a chef and then on the shop floor at Majestic Wine, and completed his WSET Diploma, Bryan Rodriguez is well-placed to meet them. He currently works in a Junior Buyer role at Harvey Nichols, with category responsibilities in both wines and spirit, as well as glassware, accessories, and cigars. We spoke to him to find out more about his role as a spirits buyer.
How does the buying process work at Harvey Nichols? How has Covid-19 affected your job?
"We work together as a team, so there is always communication between us and a joint effort in all areas of the wine and spirit department. The buying process works in various ways and sometimes depends on agreements taken with a particular distributor or brand, either as part of a pouring contract or periods of exclusivity.
"Closing the stores was certainly hard for everyone. Naturally, we had to alter our buying to meet the demands of e-commerce but thankfully we have a strong online presence, which allowed us to continue to push forward."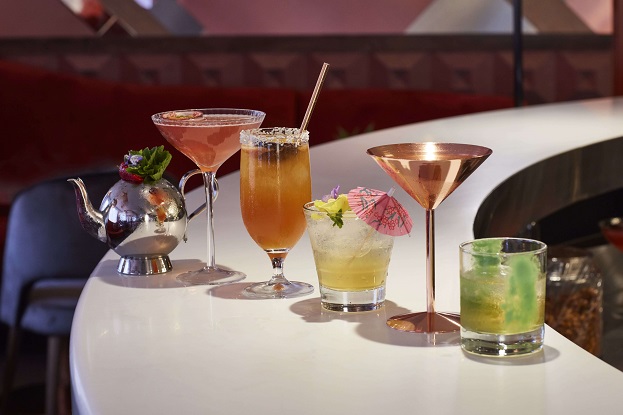 Harvey Nichols Bar
How many different spirits do you sell? Are whisky and gin your biggest sellers?
"We have a varied range of spirits in all categories from whisky, gin, rum, and vodka to lesser-known spirits such as Baijiu and Shochu. We have a strong selection of miniatures too and a fantastic selection of craft beers. Whisky and gin both continue to be strong categories for us. We have also seen an increase in demand for rum as more and more consumers are finding out the enjoyment that it can bring, especially as the category itself is so diverse."
How do you decide which to carry? Is it primarily about quality, or are there other factors?
"Quality is always the number one priority. You can have the most amazing bottle but if the liquid is no good, the consumer won't buy another. Repeat custom should be the main focus unless it is something specific like a limited edition for collectors. We aim to taste everything we list as it is important for a buyer to understand the product they want to see on the shop floor or online.
"When looking at a listing, presentation really does make a huge difference. If you put yourself in the customer's shoes, how do you decide what you want to buy? For some, they will buy with their eyes, and an impactful bottle or label will draw them in. Sometimes this is enough, other times they will want to know more or sample the liquid if possible. A unique label is a worthwhile investment if you want your product to stand out from the crowd.
Something that truly helps a buyer's decision is knowing that the brand, product, or importer will support where possible, either with staff training, customer sampling, or social support. It has to be more than just a listing and if it's not, the product won't last very long, especially as there is always another brand ready to take its place that will offer the support needed."
What is really popular at the moment? What are your customers going for? To what extent do you respond to trends?
"Our customers have a wide range of tastes and interests. This means we can cater to all kinds of palates from those who want prestige and complexity to others who want enjoyable, delicious, and every day. There is always a need for favorites from well-known brands, but at the same time, our customers are adventurous and will try new things, maybe on the back of our online write-up or from the recommendation of shop floor staff. We do respond to trends but not in a way that changes our habits and plans to cater to it. We have seen trends come and stay, and we have seen trends come and go, in some cases very quickly. It is important to have a plan, stick to it and be reactive when necessary."

Harvey Nichols Fifth Floor Bar
What is exciting you at the moment, in terms of spirits and brands?
"I am fascinated with Baijiu from China and Sake from Japan. Baijiu is a category I introduced in 2020 and have seen it perform extremely well. It is an incredible liquid with a deep and rich history that goes back thousands of years. I have had the opportunity to taste and judge Baijiu for the past couple of years, increasing my awareness of the category. It is complex but worth the time and effort to learn, taste and experience.
"Sake continues to be a strong category for Harvey Nichols. I have increased our list of sakes with a view to showing sakes that have more of a Western look and feel, as well as sakes with the more traditional Japanese Kanji aesthetic.
I always find that Japanese sake bottles look like pieces of historical art. I have been focussing on certain prestigious breweries such as Kubota and Tatenokawa, as well as more unique and slightly niche styles such as aged sake, sparkling and unfiltered styles in cans. One of our best sellers is the sweeter Umeshu style of sake as it is so versatile, from simply enjoying chilled after dinner to using it in a cocktail. 50ml of Umsehu topped up with sparkling wine or soda and you have a delicious, simple, and refreshing Japanese take on a spritz."
If I were a producer, what would be the best way to get my spirit in front of you? How does a producer get your attention?
"This really depends on the situation, what I am looking for and if the product is something that could work for Harvey Nichols. I have found and listed brilliant products on the back of discovering them via social media, as well as at tasting fairs and trade events. Others have come from recommendations by industry friends and colleagues.
I have also listed products off the back of judging events. Entering your products in a blind judging competition is a good way to get your product into an industry professional's hand. If the liquid blows them away, they are more than likely going to find out who makes it and who sells it. Ultimately, it is down to the quality of the liquid, presentation, support, and a bit of luck."