The Aubrey's Devender Sehgal On His Journey From A Mechanic To A Bar Manager
13/10/2021
Devender Sehgal Shares His Experience From Being An Aspired Bartender To Aspiring Bartenders
Devender Sehgal is a role model for many aspiring bartenders. An extremely popular and renowned drinks professional celebrated across Asia. In this interview we sat down with the gallant superstar as he inspires us with his journey from being a mechanic in Delhi to becoming the Beverage Head at the eccentric Mandarin oriental Bar "The Aubrey".
Can you tell us about your background and how you first got into mixology?
By pure chance, really. Before this, I worked as a mechanic to make money to support my family. I was only 14 years old when I came across the TV talent show 30 Seconds to Fame on AXN (AXN was the only channel allowed at my house), which showed two people doing tandem flair bartending, and I was fascinated with it. I left my job to pursue that instead. The more I learned and practiced, the more in love with my mixology I got. I've been bartending for 15 years now and still have the same passion for it as I did when I watched that show.
Why did you want to become a Bartender and define a great bartender?
I was working at a Bartending institute in New Delhi and freelancing for events. I was good at flair bartending and practiced my craft 3-4 hours a day regardless of how busy my day was. I enjoyed it a lot, and I just wanted to get better and better at it. I also loved the traveling aspect of events. This was a once-in-a-lifetime opportunity for someone who hadn't seen much of the outside world. I also loved interacting with people and sharing stories; at the time I didn't even speak English, but once I knew this was the field I wanted to be in, I knew I would figure the rest out, and I did.
You're World Famous for the Negroni you make. How do you make it, and why Negroni?
30 ml of Citadelle Gin
30 ml Of Campari
30 ml of Antica Formula
20 ml of Cocchi Barolo Chinato
4 dashes of Orange Bitters
4 dashes of Grapefruit bitters
I learned about the process of aeration and the extraction of aromas. The method of "throwing" rather than stirring is as flavorful as it is artistic, but I also wanted the Negroni to be a more approachable drink. This was a great way to give this stiff, sophisticated, classic cocktail a twist.
How did you progress into your current role? What is involved in your current role and your main tasks?
I started with Taj Hotel in New Delhi and worked there for 2 years. Then I was head bartender at one of India's first cocktail bars, Ellipsis, in Mumbai before moving to Hong Kong's 8 1⁄2 Otto e Mezzo Bombana (Michelin 3 Star) as Head Mixologist in 2014. I worked there for 7 years and now I currently work as the Assistant General Manager for the Aubrey at The Mandarin Oriental and as the Beverage Manager for the Hotel.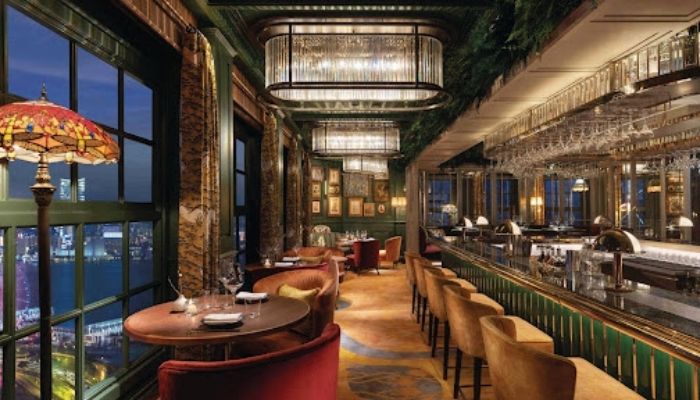 The Aubrey
You represented and won for India at World Class and Hong Kong at the Bacardi Legacy. What has been your favorite competition?
I was invited to the High Coast of Sweden to participate in Hernö Gin Cocktail Award 2017. This was a mind-blowing experience for me. The idea was to create a cocktail by foraging fresh ingredients in the forest.
Being up close to nature and borrowing from her bag of goodies was incredible. Several of the ingredients I used for my winning cocktail, I tried for the first time that very day in the woods. I had to trust my sense of smell, taste, and ability to assume what the ingredient could do visually for the drink.
What are some of the essential traits for a bartender to have?
Be Knowledgeable – This isn't restricted to your craft. You should be able to engage in conversation and touch base about any and everything.
Be a Good Listener – Listening is crucial. Listen to your guests, their needs. Sometimes when guests talk to you, they just want to be heard. Make them feel comfortable.
Hard Work – There is no substitute for it, you have to be dedicated, and you have to be hard working. Take out time for your craft, practice, and experiment.
Be a Good Person – This may be the most important trait. Treat people around you well.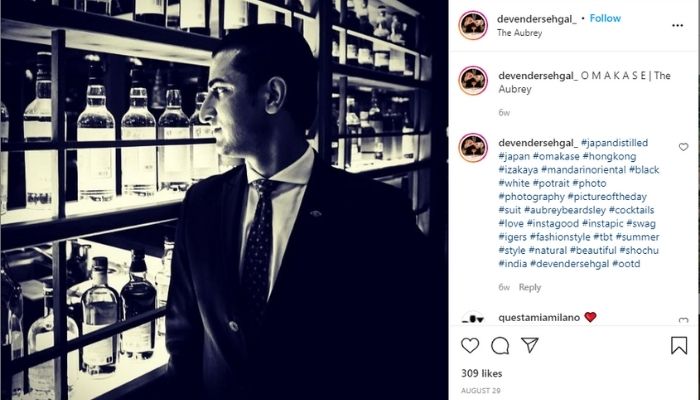 O M A K A S E | The Aubrey
What do you most look for and want from suppliers to help drive sales? Can you think of any good examples of partnerships with suppliers and brands you have listed as a result?
Relationships. Our philosophy is "We treat our suppliers well we expect them to treat us well". I recently de-listed two major brands from our selection because the reps didn't feel the same way. That doesn't just mean support in terms of money or stock but even something as simple as transparency on stock.
The Aubrey is a Japanese izakaya experience, so we have a selection of niche brands and local Japanese ingredients that aren't readily available. A supplier exclusively imported it for us, and now Aubrey is his most significant account.
You've mastered the art of a Negroni. What are other things you're trying to master away from the world of Bartending?
I learned how to play the drums, but when I went to buy it, I realized my practice sessions would be menacing for my neighbors. So I ended up buying and learning the Piano. I can play all of "Fix You" by Coldplay.
Tell us about your Menu engineering? How do you decide what goes in?
The menu at the bar is divided into three categories: seasonal, which will change every quarter; highballs and chuhais; and signature cocktails inspired by the game of chess. We work a lot on experimentation, new ingredients, new fruits. We understand our clientele, it's premium and high-end, but they love to experiment. We strive to offer an exemplary guest experience.
Unlike other chains that may be restricted to corporate portfolios and volume commitments, we at the Mandarin oriental are lucky to have a lot of flexibility at the unit level. This gives me the freedom to work with local suppliers and bring in exciting products into my portfolio.
What are you sipping on these days?
I've immersed myself in the world of Shochu. I feel Shochu is an ingredient that has immense potential in the cocktail world. It has everything—depth of flavor, character, and a great history.
The most underrated ingredient?
"LOCAL INGREDIENTS"
They're easily accessible and can add so much complexity and flavor to your cocktail. For example, India is famous for jaggery, but people rarely use it in cocktails. It's a brilliant alternative to sugar and also adds its own flavors.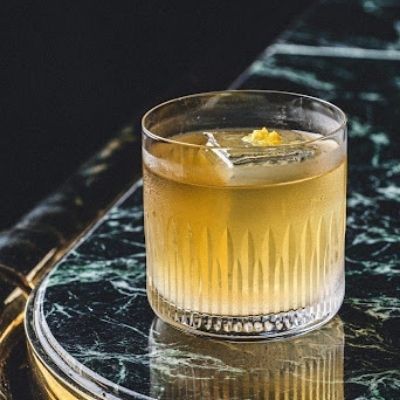 The Aubrey Two Bishops
A trend that you think will blow up soon.
Emperical Spirits, A flavor company based in Copenhagen, Denmark.
They make freeform spirits, so they'll make a Gin, but it'll be under the minimum alcohol % recognized for it to be called a Gin. So rather than category, they work on flavors.
Your favorite Podcast and the last good book you read?
Podcast - Japan Distilled Podcast, by Christopher Pellegrini and Stephen Lyman
Book – Atomic Habits by James Clear
By Prithvi Nagpal (Editor & Sommelier - Beverage Trade Network | Wine Consultant)