Deadline
September 30, 2023
Enter Now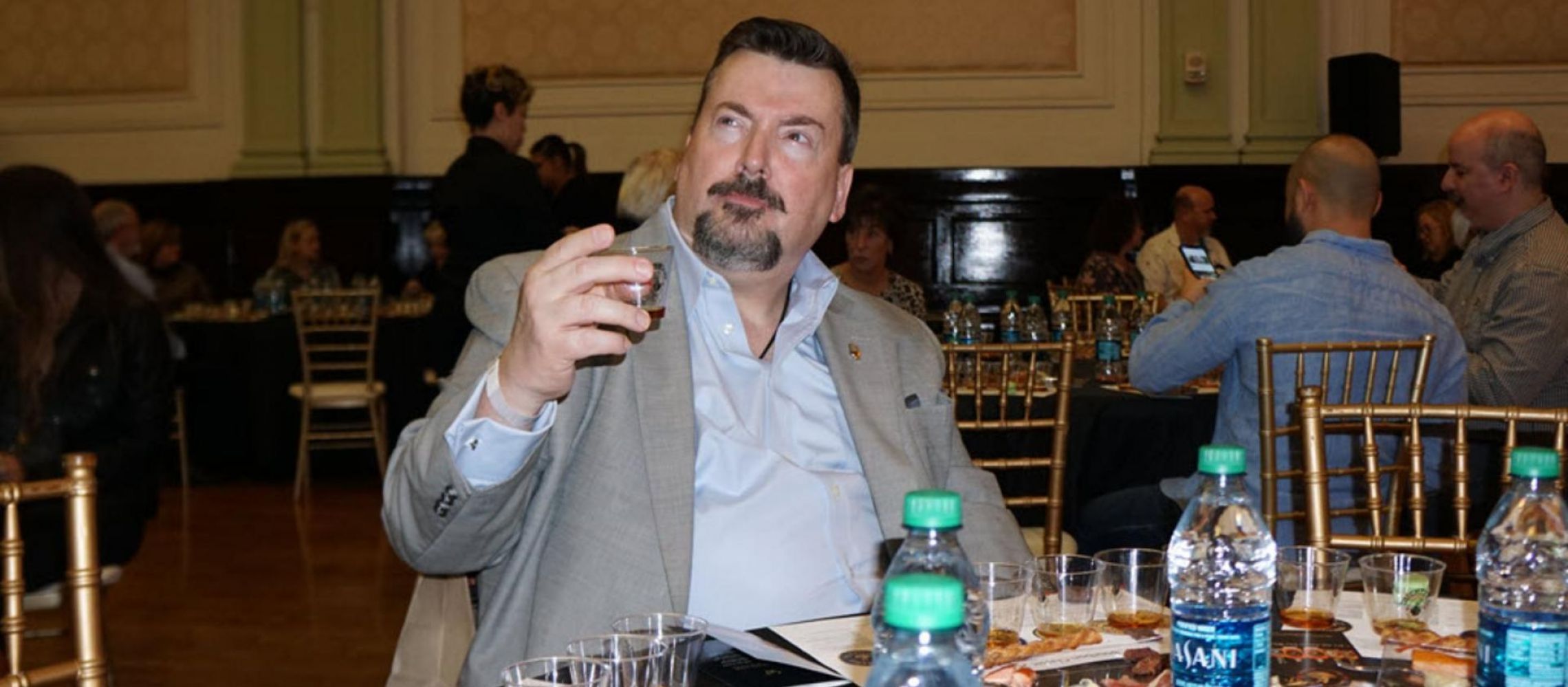 The Man with the Glass: Martin Duffy
It's hard to find one man so ingrained in the world of whiskey, its education, and the right way to drink it. Let's talk to Martin Duffy, who has remained passionate to whiskey for his entire professional life
One can say that Martin Duffy knows a thing or two about whiskey glasses and what's inside them too. From representing Diageo's whiskey portfolio for 14 years to representing Glencairn in North America for 9 years he's worked the whole spectrum of whiskey. I asked Martin about the glasses, Glencairn and the other ventures he is undertaking.
Martin, you are a man who wears very many hats. Which is your favorite one and why?
I definitely enjoy my role at Glencairn Crystal as their sole North American representative. I have the chance to visit distillers at their distilleries, attend a number of whiskey & spirit events and travel the country to see the lay of the drinks industry.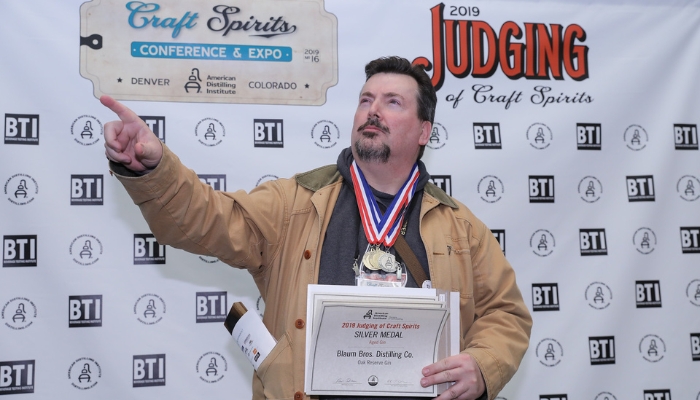 What does your role as the North American Brand Representative for Glencairn Crystal entail?
I bring awareness of the full range of Glencairn's glassware to distilleries, whiskey events as well as consumers. I also build relationships within the industry on all levels – retail, on-premise, spirit brands, distributors, importers, and distillers. In addition, I help to process orders plus assist customers best choose what is best for their needs.
Glencairn Crystal is known for its iconic whiskey-tasting glass. The patented shape allows one to admire the body of a whiskey, it is perfect for swirling a whiskey in. What sets this glass apart from other options, and how does it enhance the whiskey-tasting experience?
First, the Glencairn Glass was the 1st tasting glass meant for whisky! It was showcased at Whiskyfest NYC in 2001. The glass itself had the input of 5 Master blenders from 5 of the top scotch whisky blending houses. The base, bowl, neck, lip, and opening are specifically designed for maximum appreciation of a spirit. And compared to many of the whisky glasses that have followed it, it is durable, yet stylish.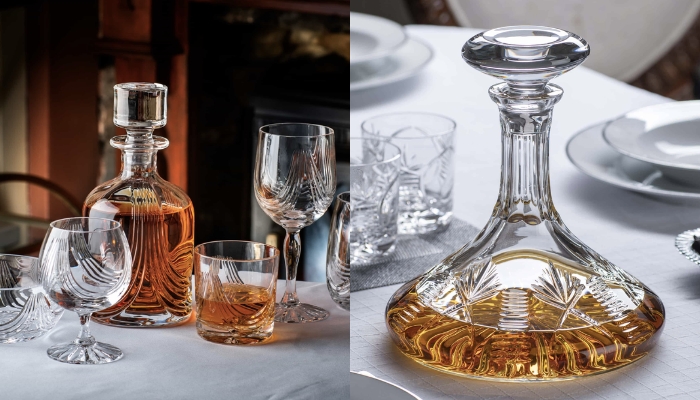 Whiskey enthusiasts often debate the ideal glass for different types of whiskey. Could you share your perspective on how the Glencairn glass caters to a wide range of whiskey styles?
Originally, the glass was designed to taste Scotch whisky, while not knowing if this same design would lend itself to the characteristics of Canadian, Bourbon, Japanese, Irish, and many styles of whisky in the world. Now we know that the color, body, aroma, and flavors of each of these whiskies come through brilliantly. The overall design of the glass is conducive to not only whiskies, but vodka, gins rums & tequilas as well.
The Glencairn glass has become a collector's item for many whiskey enthusiasts. How is the glass's functional role balanced with its aesthetic appeal?
The two are intertwined, with the alluring curves of the glass being the same elements of the glass that drive the aromas to the lip and provide clarity for appreciating the color & body of each spirit.
Whiskey trends, barrel aging techniques, and flavor profiles are always evolving. How does Glencairn Crystal stay aligned with these trends while maintaining its core identity?
Glencairn has broadened its range of whisky glasses, including our Glencairn (Canadian) Mixer Glass, which has gained a following not only in Canada but in Kentucky & Tennessee as well. It allows the drinker to sample & appreciate a whisky, then add a large ice cube and/or a mixer. Our Wee Glencairn Glasses help distilleries offer small samples of their spirits but in a glass that again will allow the drinker to nose and evaluate the liquid inside. Our Stemmed Copita Glass provides a smaller opening to funnel the aroma to the nose even more for subtler spirits. We also produce classic cut crystal whisky tumblers for those traditional whisky drinkers out there.
With your expertise, what advice would you give someone looking to fully appreciate their whiskey using a Glencairn glass for the first time?
Always fully nose your whisky, since as much as 85% of the flavor of a whisky is in the nosing. Take a small sip of the whisky, and then let it hit the corners of your mouth. Take note of the beginning, middle, and finish of the whisky, including the mouth feel and the length of the finish. Then taste it again, but first, add a drop of water to open up the nose and soften the feel on the palate. Then….kick back and enjoy!
As a Brand Representative, what strategies do you employ to foster a sense of community among Glencairn glass users and whiskey aficionados?
I try to support local and national whiskey tastings & events with discounted glassware pricing, special bespoke raffle prizes, and nosing/tasting seminars at many of the events.
Glencairn Crystal has a strong Scottish heritage. How do you convey this sense of tradition and craftsmanship to consumers in North America?
One is breaking down the name – Glen = "River Valley" + Cairn = "Standing Stones". Second is that it is still family owned and operated by two Scottish brothers who hold down the fort from their father. Third is that the glasses always ship directly from our small studios in East Kilbride, Scotland.
Whiskey-tasting events can be quite elaborate. Could you walk us through the elements you consider when organizing a tasting session that showcases the Glencairn glass?
I typically start off by letting folks know that there is a big difference between appreciating a whiskey and simply drinking one. I then walk them through the process of noticing the color & body, checking out the "legs" running down the inside of the glass to gauge the body. Next, I walk them through nosing a whisky, how they need to check the various points of the glass for different levels of aroma, switching nostrils, and delving into the scents that they are picking up. Then finally, sipping the whisky, adding water to open it up, and savoring each sip, dissecting it each time.
[[relatedPurchasesItems-63]]
You have held a role as Diageo's spirit ambassador and represented such brands as Johnnie Walker, The Classic Malts, Bushmills, Ciroc Vodka, Ketel One vodka, Jack Daniels, Baileys Irish Cream, Glenmorangie, Ardbeg, Old Pulteney, Tanqueray gin, Grand Marnier, FEW Spirits, Journeyman, anCnoc, Glen Grant, George Dickel, Bowmore, Bulleit Bourbon, Benedictine D.O.M., Redemption Rye and Glenrothes. How has this diverse experience influenced the way you approach representing a specific brand like Glencairn Crystal?
The approach is about the same. You need to identify your customers, and then highlight the aspects of the product that best suits who you are talking to.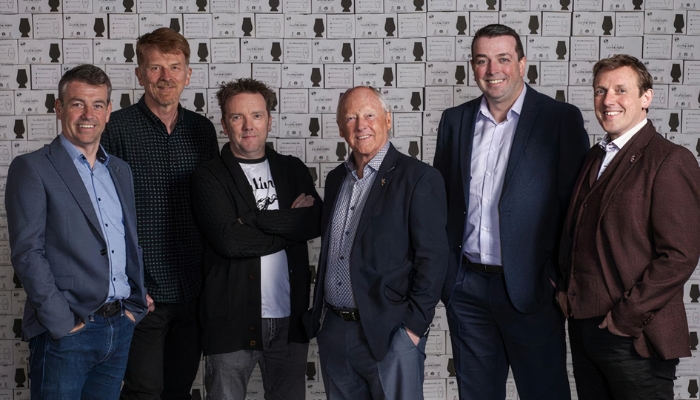 Glencairn has recently installed solar panels to generate electricity, a new air conditioning system, installed EV charging points, made a commitment to removing plastic packaging in the next five years, and is shredding cardboard to be re-used for packaging. Are there any steps that Glencairn is taking to integrate sustainability practices into its production and brand ethos?
Our first step was to reduce and regenerate the site in East Kilbride which fits with the Brand ethos as the home of the Glencairn Glass and to be as close to carbon neutral as we possibly could. We are also working with our production partners to reduce our carbon footprint from base production to deliver to our customers the most sustainable and ethical as possible. I have also attached our Environmental policy for reference.
You happen to be a cartoonist. Can you share with us your favorite cartoon character that you have created?
Not an original character, but I once recreated Spiderman as a cardboard cutout. I was pretty proud of that one.
What can we find you sipping on a Friday evening? What music would you be listening to?
A Lagavulin 16yo with some Van Morrison playing in the background.
In conversation with Malvika Patel, Editor and VP, Beverage Trade Network