The Real Jewel of Bombay Sapphire Gin - Dr. Anne Brock
14/05/2022
With a Ph.D. in Organic Chemistry, Dr. Anne Brock talks about the intricacies involved in a Distillery
A lover of chemistry, Anne completed her Masters in Chemistry and Ph.D. in Organic Chemistry from the University of Oxford. She entered the distilling industry soon after completing her Ph.D. and joined the Bermondsey Distillery as a distiller in London and worked on developing the Jensen's Gin. After understanding the working of the distillery and handling the whole R&D, she went on to take a role at the John Dewar and Sons Distillery which is owned by Barcardi. She has been associated with the brand for several years and now works as a Master Distiller of Bombay Sapphire Gin. Creating a balance between chemistry and cocktails, she truly enjoys what she does.
[[relatedPurchasesItems-23]]
What has your distilling career been like? Tell us a little about your background.
I feel very fortunate to have joined the distilling world at a time when smaller distilleries were opening across the UK. It gave me the chance to connect with other distillers and learn from them and share knowledge in return. I decided to become a distiller after completing a Ph.D. in Organic Chemistry, it brought the two sides of my life together – bartender and scientist – it's a job I love and I hope to continue to work in this area for years to come.
How do you think the Spirits industry has evolved?
I think the biggest change in the gin industry has been the explosion of craft brands across the globe. It's been an incredibly exciting time to be part of the gin world with innovation taking the lead and growing the category. I'm honoured to play a small part in that at Bombay – we've had some really fun years of innovation, we love getting creative and we have some more great products in our pipeline which I can't wait to show the world.
Tell us a little about your day-to-day role.
It's very varied! I can have a number of projects on the go at any one time that can cover investments on-site, process improvements, innovation, safety but the most important part of my day is making sure that the quality of the Bombay Sapphire coming off the stills at Laverstoke is exactly as I would want it to be. I work with a small team of distillers who manage the stills for me 24/7 but it's essential for me to stay close to the production process and make sure I am constantly nosing and tasting the spirit we make.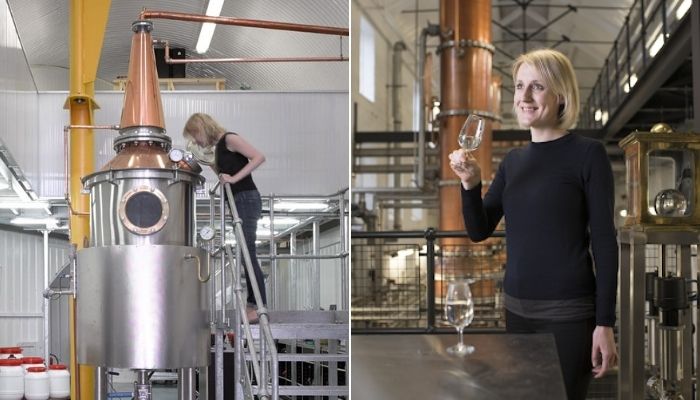 Image: Dr. Anne Brock; Image Source: The Gin Guild
What's unique about your Distillery.
The distillery design achieved an 'Outstanding' BREEAM award for sustainability in 2014, the first to ever do so. We installed a water turbine in the River Test that runs through the distillery and we have solar panels and a heat recovery system. These are all things we are very proud of but we haven't sat back on our laurels since then. We continually strive to push boundaries on sustainability, it is a priority for my team and the site.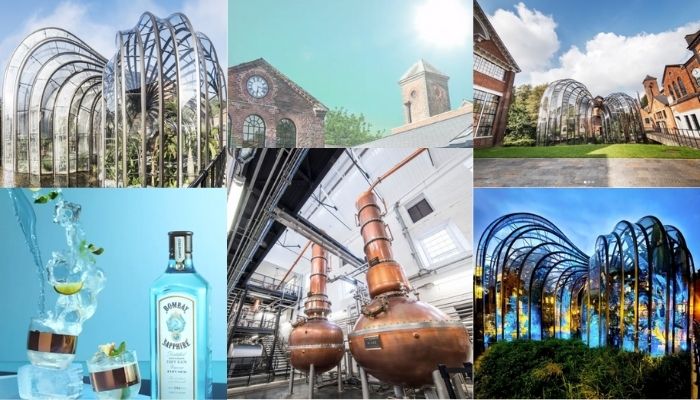 Image: Bombay Sapphire Distillery; Image Source: Instagram
What were some of the challenges you faced when you distilled your first spirit?
The biggest challenge was self-doubt! Despite all the preparations I had done I was worried that I had missed something that would affect the taste of the gin - I needn't have worried though, it tasted great.
How do you think a distiller can help in driving marketing and sales personally?
The first thing you must do as a distiller ensures that you make a consistent product, so when people pick up a bottle of your spirit they know that they can expect the same great product each time. When out and about educating people about your products, try to be transparent and demystify the spirit. And show your passion, no one is more passionate about a spirit than the person who distilled it.
What are some of the essential skills required to distill?
Patience, attention to detail, and an understanding of the process and raw materials involved. A good nose is super important of course!
Define a good distiller.
Someone who has a passion for their spirit and wants to promote and support that spirit category as a whole. It's not about ego it's about respecting the spirit you make and continuous learning so that you can protect and promote the spirit as a category develops.
What advice would you give to future distillers?
Be prepared to have early mornings, long days, to be cold and damp! This is the best job in the world but there are some downsides to it. Reach out to people in the industry for advice and support we're a friendly bunch, there is a true sense of community in the distilling world.
Which is your go-to drink and what is the perfect setting you enjoy it in?
This varies from season to season and day today. Always gin-based of course! Right now perfect drink & setting has to be sharing a Bombay Sapphire Premier Cru French 75 outside on a sunny evening with people I love. We recently launched this new expression of Bombay Sapphire to celebrate some of the people behind the brand, the people who grow and harvest our botanicals. It's a celebration of Murcia, the region in Spain where we get our citrus from and it is the perfect gin for a celebratory moment.
What do you do when you are not distilling?
I spend time with friends and family, I make time for yoga, I love going to the theatre and going out to eat and drink in beautiful places! Travel is something I really adore doing but haven't been able to do much of in the past few years – I'm looking to get back out there in 2022.
What is your idea of a good life?
Being content in what I spend my days doing and the people I get to share my time with. Having busy work weeks doing something I have a true passion for and then busy weekends around and about with friends is all I need.