2023 Registration
London,uk
March 22, 23 & 24
Closed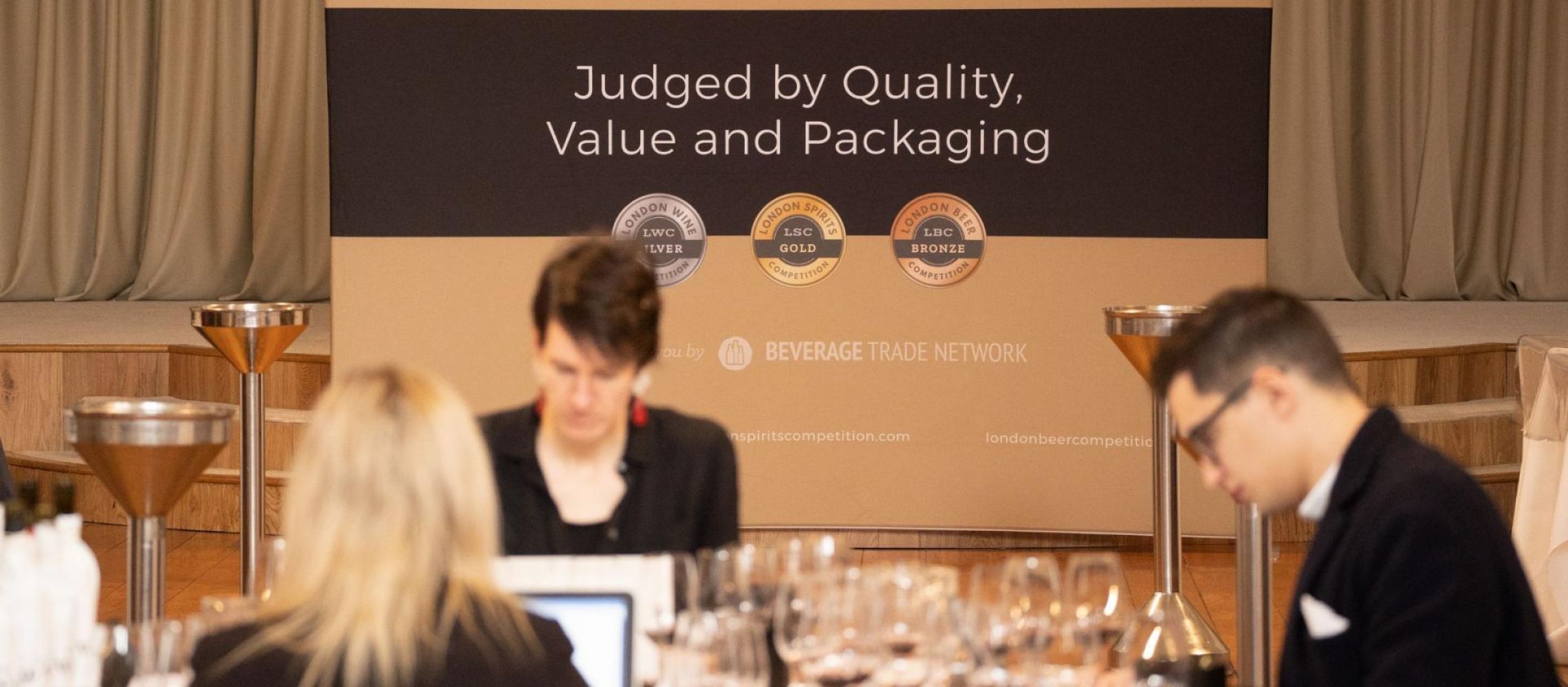 7 things you probably didn't know about London Competitions
London Wine, Spirit, and Beer Competitions are among the most sought-after international platforms for brands looking to grow in the UK market.
In the 6th Edition of the London Spirits, Wine and Beer Competition, we look to recognize, reward, and help promote brands that have successfully been created to identify with and target a specific drinker. For any brand to earn its place on a retailer's shelf or a restaurant's menu - and then vitally stay there - they need to be marketable and consumer-driven.
That's what London Competition takes care of. But there are other USPs too!
1. EXCEPTIONAL JUDGES
London Wine Competitions has Top Wine Industry Professionals, Head Sommeliers, Masters of Wine, and Wine Buyers of the Leading Hospitality Establishments of London on the panel.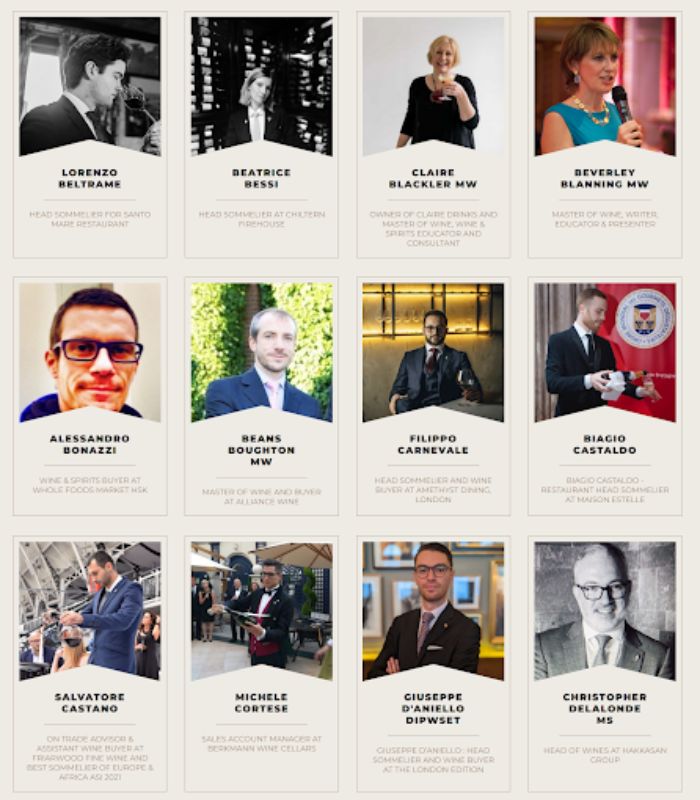 View the full list here: Judges of the London Wine Competition
UK's top Trade Buyers, Beverage Industry Experts, Head Bartenders and Mixologists, Bar Managers, and Bar Owners make up the lineup for London Spirits Competition. Watch out for the panel here: Judges of the London Spirits Competition (LSC) London, UK
These experts will come together on the 22, 23 & 24 March 2023 in London to review all participating brands based on Quality, Value, and Packaging.
2. COCKTAIL STORIES
Any cocktails entered will be included when the results for the 2023 competition come out and this is a key feature of the London Spirits Competition's new website design. The initiative will help Bartenders look at the brand recipes and also will allow consumers to try the recipes of the winning brands.
The cocktail recipes will also be featured on the London Drinks Guide, the dedicated consumer website set up by the Beverage Trade Network, organizers of the London Drinks Competitions, to help promote drinks, producers, and suppliers participating in its events.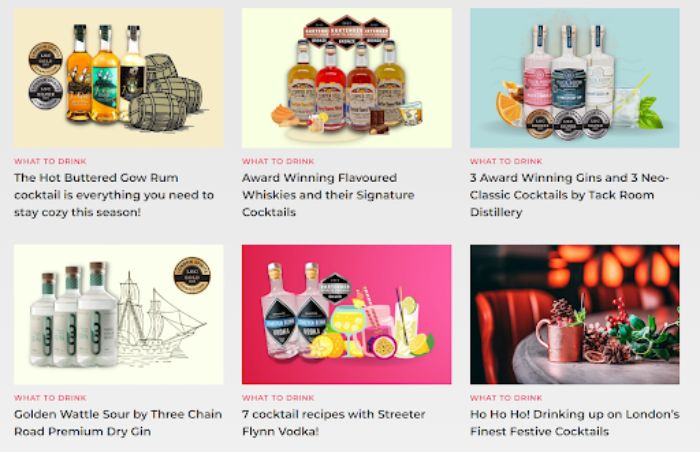 3. MEDIA INTEGRATION
Welcome to the ecosystem where drink producers, experts, and consumers live together. All winners will be given love and value via online magazines, publications and social media channels for no additional cost via -
1) Bartenders Business
2) Sommeliers Business
3) City Guides including Los Angeles Drinks Guide; Chicago Drinks Guide; New York Drinks Guide; and San Francisco Drinks Guide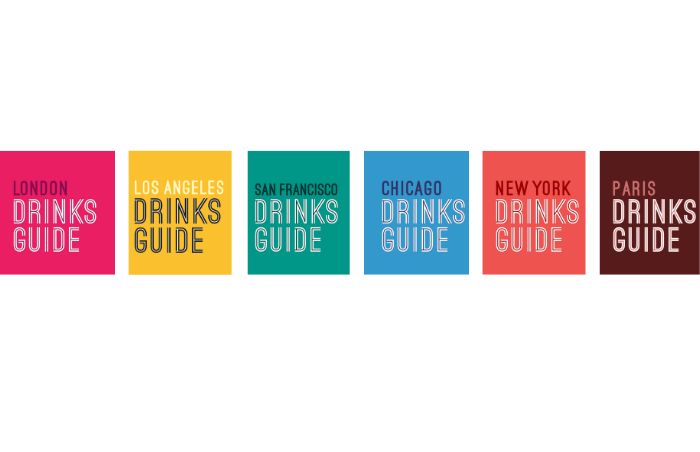 4. PROFESSIONAL PROMOTIONAL TOOLS
Shelf talker templates with an array of all the medals won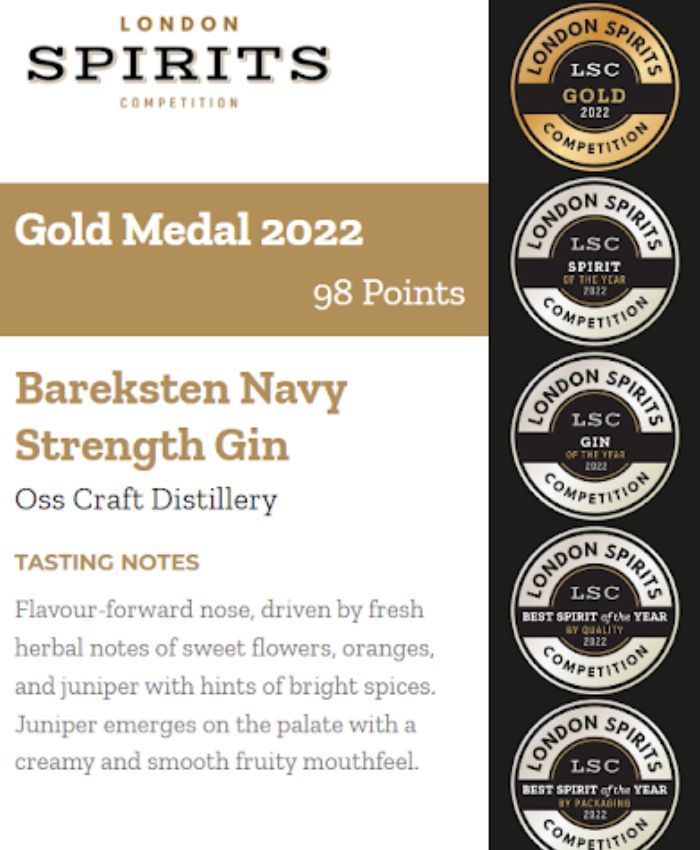 Digital Certificates with QR codes for credibility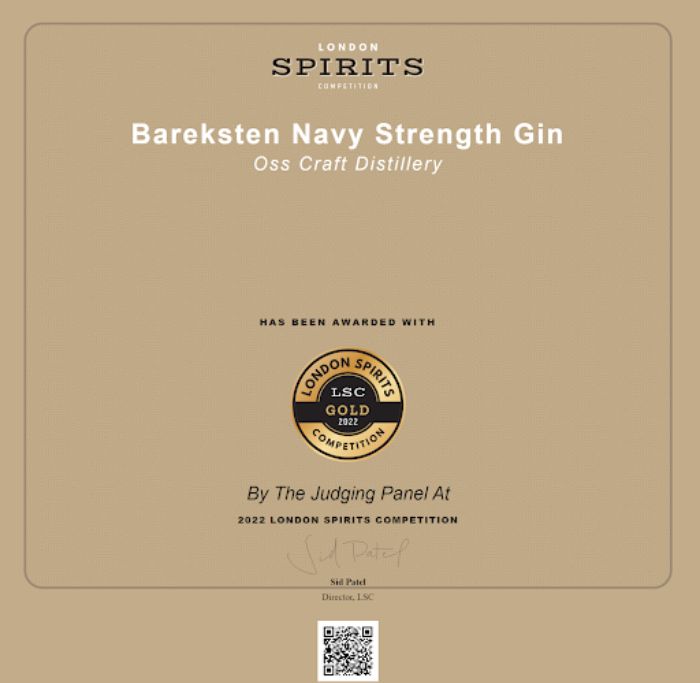 Professional tasting notes by top UK experts
"Flavour-forward nose, driven by fresh herbal notes of sweet flowers, oranges, and juniper with hints of bright spices. Juniper emerges on the palate with a creamy and smooth fruity mouthfeel."
5. SCORE BREAKDOWN
Q (Quality Score) + Value Score (V) + Package Score (P) = London Wine Competition Score.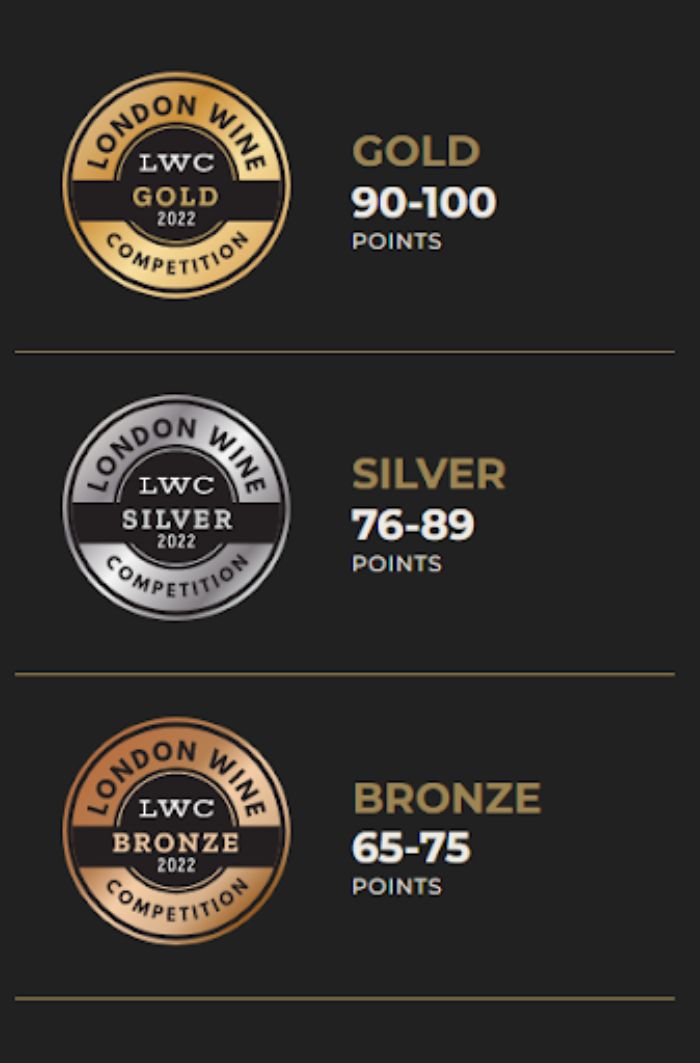 A separate weighted score will be given for each of the three parts of the judging process (Quality gets twice the weight. The scores will be calculated with other judges for the same product on the team to give a final score from which individual prizes will be awarded.
Quality Score: will be marked out of 100
Quality will be assessed based on how agreeable the wine is to its target customer and chemical analysis. Measure quality considering the following characteristics of the beverage: Appearance, Aroma, Body, Taste, and Aftertaste.
[[relatedPurchasesItems-39]]
Value Score: will be marked out of 100
The objective is to understand how well a particular wine is priced and what value it offers, the greater the quality offered for the price, the greater the value score will be.
Package Score:
Packaging will be measured by how well judges think the consumer will perceive the wine. The package will be judged for the Off-Premise market considering factors like label design and information, closure, and overall look. This does not involve boxes, cartons, and bags. It is how they think the product will be perceived when placed on a wine shelf amongst thousands of other wines.
6. BTN TRADE SHOWS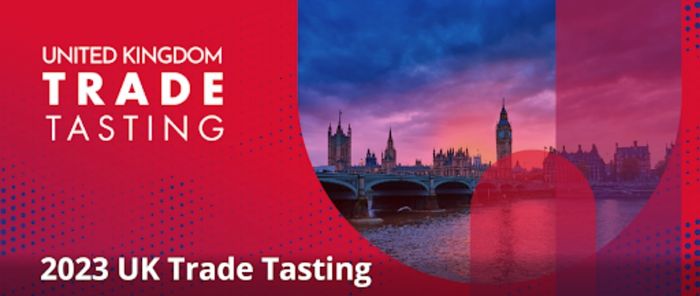 For the first time since Covid 19 hit, the International Bulk Wine & Spirit Show is back in the UK; and for the first time ever, we're introducing UK Trade Tasting in London - both on the 15th and 16th of November, 2023 the Royal Horticultural Halls, London.
These two trade shows are followed by the legacy of IBWSS San Francisco and USATT which have been booming successes for 6+ years across the pond.
Collectively, they will bring together sommeliers, bartenders, private labels, bulk buyers, importers, distributors, packaging and logistics professionals, bottlers, and more.

This is the right place for any wine, spirit or beer brand to penetrate the UK market and leave an impression, and London Competition Winners are already part of the guest list of exhibitors, visitors, and conference speakers.
7. SID PATEL
Founder and CEO of Beverage Trade Network, and London Competitions
Sid Patel comes from the lap of the industry and had his own Australian Wine brand in New Jersey before he started Beverage Trade Network. He currently owns Quokka, a contemporary London Dry Gin, and is growing it entirely D2C.
He brings with him the understanding of what brands need to crack the marketplace, and who they should connect with to establish themselves amongst consumers that have abundant choices available.
Keeping this vision in mind, BTN, today, has 10+ assets including trade shows, competitions, and digital platforms that use multi-media across USA, UK, and Europe.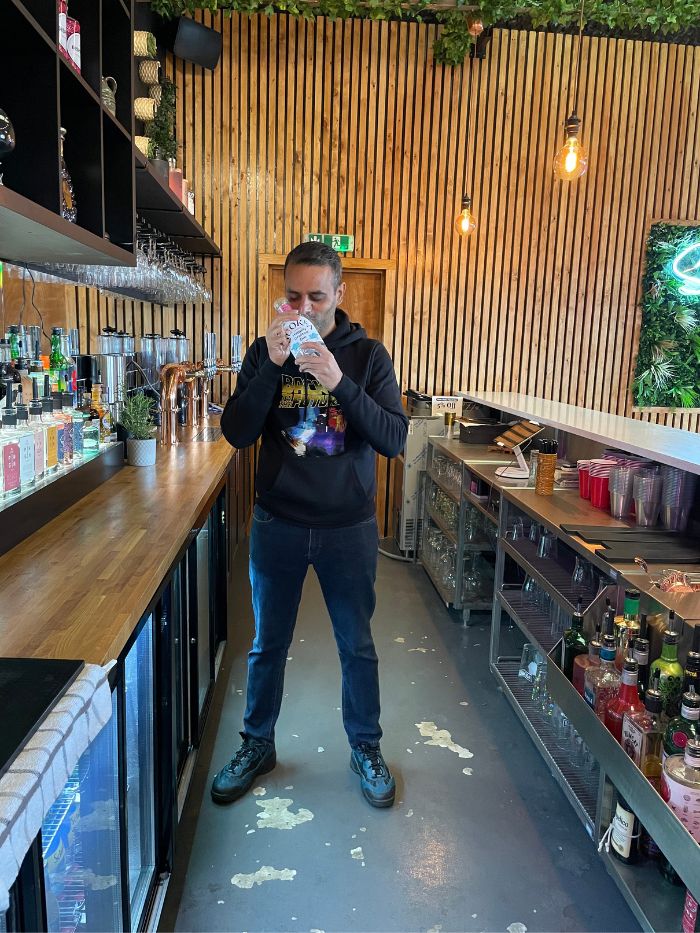 BTN also ran trade shows in Shanghai and New York before Covid 19.
Today, a solid team of experts works at the BTN office in all departments - be it logistics, operations, backend technology, marketing, or client relationships. This has led to reputed connections with the creme de la creme of the industry and a solid sense of trust, love, and credibility within the global drinks community.
Leverage the opportunity to enter into the biggest version of London Wine, Spirits, and Beer Competitions so far before 28th February 2023.
Written by Stuti Khetan, Beverage Trade Network