Cheshire Botanicals Adds New Medal From The Global Spirits Masters To Growing List Of Awards For Nantwich Gin
07/07/2021
"We had no expectations when we first set out to create Nantwich Gin, we just wanted to produce a gin that was worthy the town and its residents," said Holly Challinor, founder and director of Cheshire Botanicals.
Barely seven months after the first batch of Nantwich Gin shipped to customers, the debut London Dry offering from a family-run business, Cheshire Botanicals, has been awarded a Gold Medal from the Spirits Business Gin Masters 2021. This new medal joins the Silver award from the London Spirits Competition, announced in April, and a "Highly Commended" from the Gin Guide Awards 2021.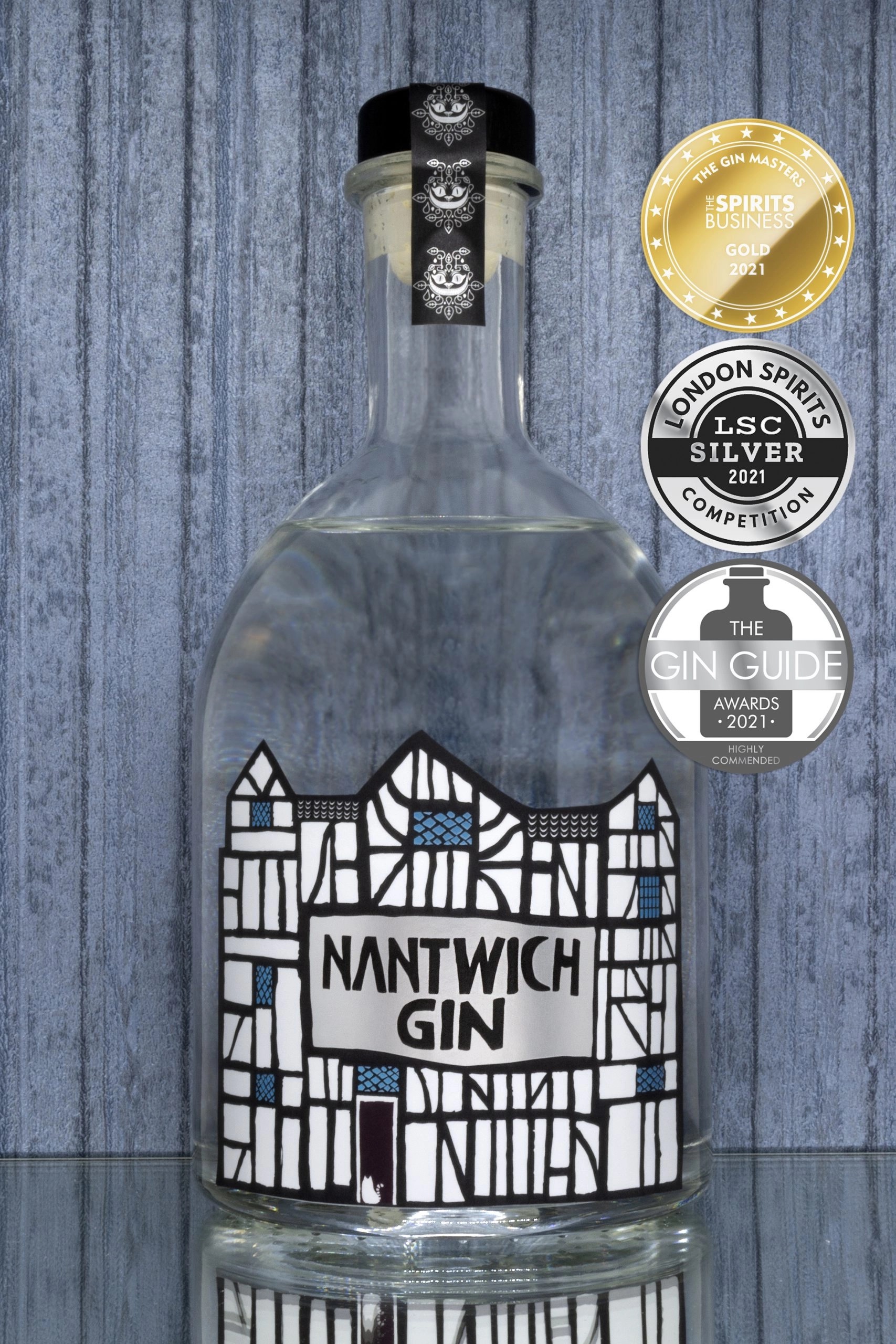 Award-winning Nantwich Gin
With more than double the entries to the Gin Masters in 2021, compared with previous years, Nantwich Gin was one of more than 470 global entries from 230+ different companies and was judged in the most competitive category – that of the London Dry.
A love letter to the town of Nantwich and inspired by botanist John Gerard, its famous son who became Royal Herbalist to James I and also wrote the definitive book on plants in the 17th Century, Nantwich Gin features many of the botanicals grown and catalogued in Gerard's own garden.