Cutwater Spirits- An Award Winning Portfolio of Spirits
23/10/2020
A total of 30 medals won by Cutwater Spirits at the 2020 London Spirits Competition.
(Image credit: Cutwater Spirits)
Cutwater Spirits, the award-winning, San Diego-based distillery offers an innovative line of different all-natural, ready-to-drink canned cocktails, a full portfolio of premium spirits (from which the cans are made), as well as non-alcoholic mixers.
Founder Yuseff Cherney is a fearless visionary whose passion for craft brewing turned to a passion for full-scale spirits distillation, ultimately resulting in one of the most successful craft distilleries ever. Never one to define "craft" distillation in terms of size, Yuseff says:"Craft is what it means when the people making a product really care about it. It's a measure of the dedication that goes into making something, and it's what I strive for."
Founder
When the founder and master distiller Yuseff Cherney began making spirits, it was just a hobby in the back of his brewery. He custom-built his first pot still from an old beer fermenter to distill rum, vodka, gin, whiskey, and more. Driven by his experimental nature and strong commitment to quality, Yuseff and his team have grown Cutwater Spirits from a passion project into an award-winning craft spirits brand.
He swiftly pioneered a category with the introduction of Cutwater's canned classic cocktails. Now, we can all enjoy a great cocktail in the places we want to be whether it's fishing at sea, hiking abroad, or a backyard barbecue. You can still find Yuseff at the production facility in San Diego where he is focused on perfecting recipes for Cutwater's ever-expanding range of exceptional spirits and canned cocktail offerings. Let the adventure continue.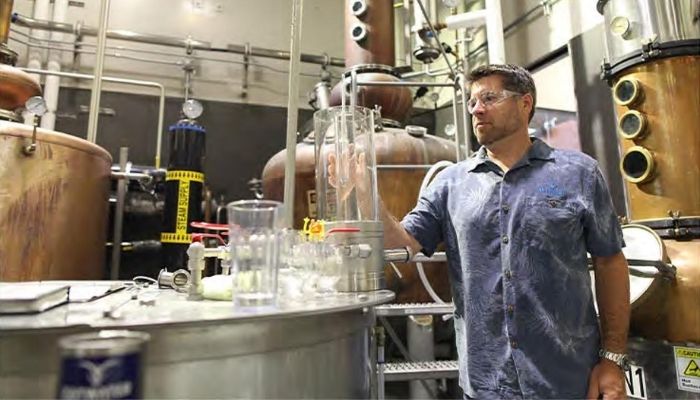 Award-winning Spirits
Cutwater Spirits have won many awards for their delightful Wine, Beer, and Spirits including the London Spirits Competition 2020. This time winning Gold Medals are: Cutwater Tequila Reposado with 95 points and Cutwater Bali Hai Tiki Gold Rum with 94 points. Click here to check out their other winning spirits.
Cutwater Tequila Reposado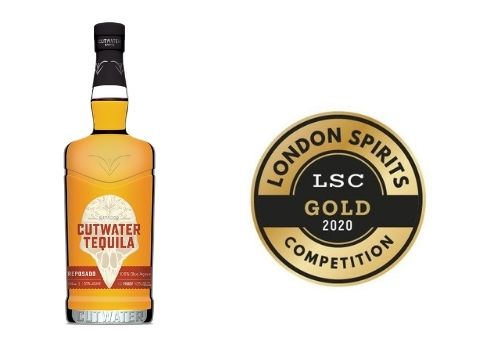 The elegant and precise nature of the Rayador, also known as the Black Skimmer sea bird, served as the inspiration for our Cutwater Tequila. It begins with 100% blue agave harvested from Jalisco that's slow-cooked in traditional brick ovens, open-fermented, and double-distilled in traditional "alambique" stills made of stainless and copper in Tequila. The spirit is then aged in Cutwater whiskey barrels, allowing the rich cooked agave flavor to meld perfectly with hints of vanilla and oak to create this distinctly Cutwater Tequila Reposado.
Cutwater Bali Hai Tiki Gold Rum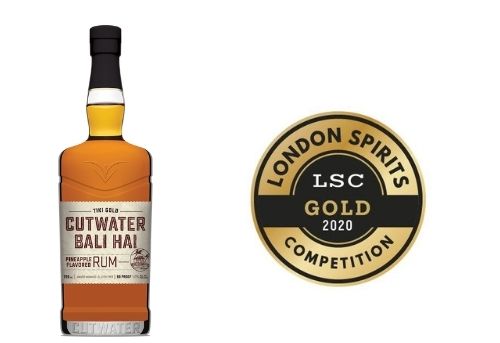 Long sunny days, warm nights, and miles of white sand beaches. We distill our Bali Hai Tiki Gold Rum in San Diego, the paradise we call home. Exceptionally smooth, our rum is born from pure cane sugar and cool fermented. It's the perfect rum for classical tropical cocktails, or any adventurous libation your imagination may dream up.
Online Order: Distributors or wine buyers can contact info@cutwaterspirits.com or call the team on tel:18586723848