2023 Registration
London,uk
March 22, 23 & 24
Closed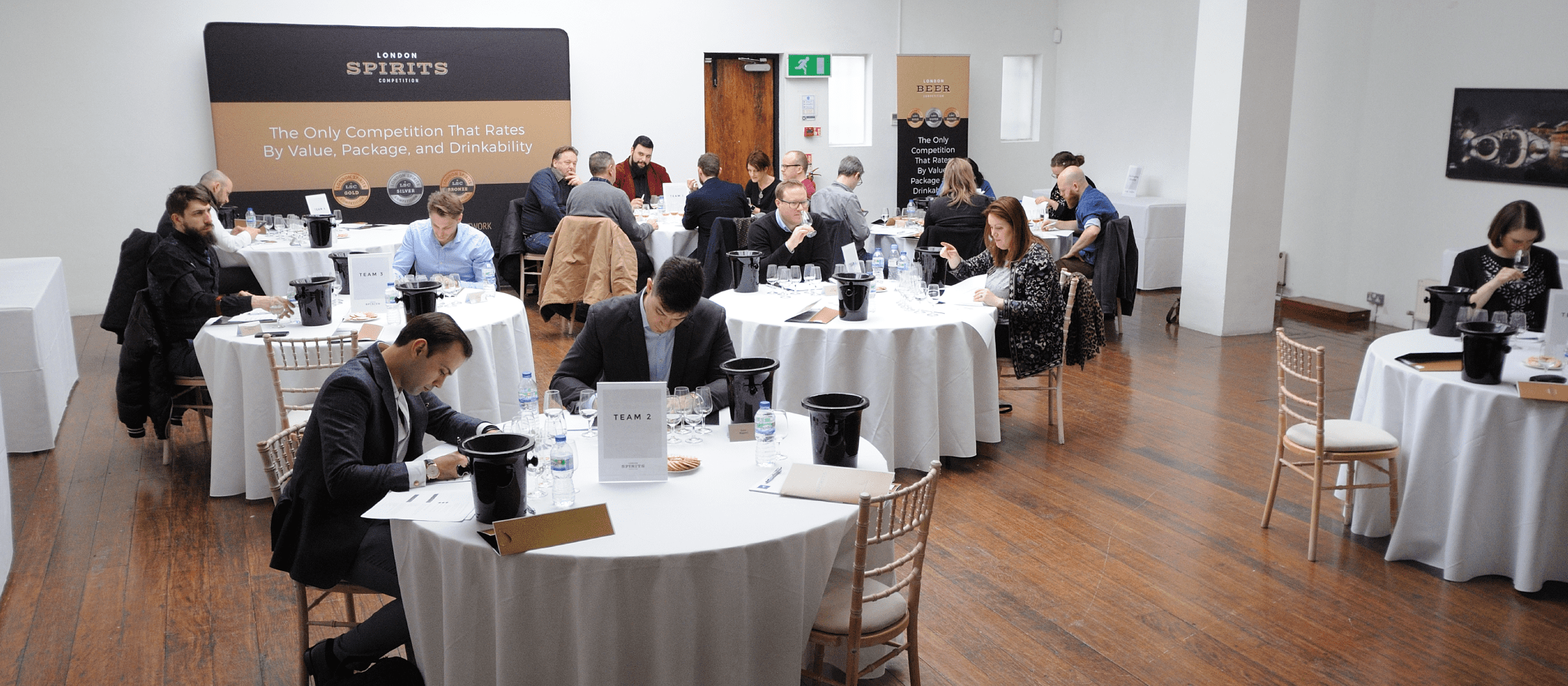 Final Call For Entries In The 2021 London Spirits Competition
Register before 22 February 2021 and get your spirits judged by the world's top bartenders and spirits buyers.
After three years of consecutive success, the 4th edition of the London Spirits Competition brings a platform unlike any other for spirits brands. This international competition, due to its unique approach to judging, has been recognised as a unique and ideal competition among all the other spirits judging events from across the globe.
All international spirits competitions have been organised in the same way for years, by spirits being blind-tasted and judged by experts. The London Spirits Competition has taken a step ahead and brought a different approach to judging. Apart from quality, the London Spirits Competition also judges all spirits, based on their packaging and value for money. To be more precise, the London Spirits Competition judges in the way a consumer would, when picking spirits.
Beverage Trade Network, the organizers of the London Spirits Competition asked hundreds of trade buyers how they buy spirits for their establishments. In the end, it all boiled down to three things: Quality, Value, and Packaging.
The average customer always looks at the price first. Then they look at the label and pick out the spirits bottles with designs and stories that appeal to them. So, these two things come before a producer even gets a chance to show how well their spirits taste. Putting this into place, the London Spirits Competition judges spirits based on three main parameters:
Quality
We celebrate spirits that are both enjoyable and easy to drink, spirits that are well-balanced, where alcohol levels and ingredients work seamlessly together.
Packaging
What a spirits brand looks like is how every consumer chooses their spirits. Up to 70% of consumers would choose a new spirit because it looks good. So well-designed packaging is a must-consider factor.
Value
To be a spirit that offers great value, it is not necessary to have a higher or cheaper price. What matters most is the value for money it holds.
The Judges
All spirits in the London Spirits Competition are judged by experts only, the experts that are involved in direct commercial buying activities for selling to consumers. They are professional buyers who select what goes on the shelves of many leading restaurants, hotels, supermarkets and stores in London.
Top bartenders of the world and spirits buyers to take part in the 2021 London Spirits Competition.
"This is the best line up of judges a producer can get to evaluate their spirits from the commercial standpoint. The best of the judges in the world's most sophisticated beverage markets will judge the product and also see the packaging. These judges taste hundreds of spirits weekly. To get a gold medal from them speaks volumes as feedback to the entrant and to the consumer selecting the spirit.
Our goal for 2021 was to improve our judging process, consistency in judging, quality of judges and have each panel include a bartender, mixologist, a retail trade buyer, a restaurant trade buyer to generate score validations from all angles," says Sid Patel, CEO of Beverage Trade Network.
Scoring system
The London Spirits Competition is based on the following judging formula: Q (Quality Score) + Value Score (V) + Package Score (P) = London Spirits Competition Score.
A separate weighted score will be given for each of the three parts of the judging process (quality gets twice the weight). The scores will be aggregated with scores from other judges for the same product to give a final score from which individual medals will be awarded.
Quality Score: will be marked out of 100
Value Score: will be marked out of 100
Package Score: will be marked out of 100
Distilleries and spirits brands are invited to take part in the 2021 London Spirits Competition and receive a detailed score breakdown, tasting notes and increased market awareness to fuel their plans for growth as we come back from the Covid phase.
The Submission Deadline is 22 February 2021. Enter your spirits brands today.