Meet The 2020 Rum Of The Year
03/09/2020
Substation 41 from Australia bags the 'Rum Of The Year' award along with 2 other medals.
Pinnacle Drinks' Substation 41 from Australia shone as "Rum Of The Year" as well as "Best In Show By Country" and also won a Gold medal at the London Spirits Competition held on July 8, 2020.
With over 500 rums on the menu from over 50 countries, Substation No. 41 Rum has been commissioned by the artisans at the Substation No. 41 Rum bar - one of the biggest rum bars in the world. It also happens to be housed in the original electrical substation of the Breakfast Creek Hotel. Built-in 1889, the hotel now sits as Queensland's most famous watering hole. Everyone involved in the development of Substation No. 41 Rum is an expert, including the Breakfast Creek Hotel's very own bartenders. Their collective expertise makes sure that Substation No. 41 Rum gives you a smooth top-shelf rum experience.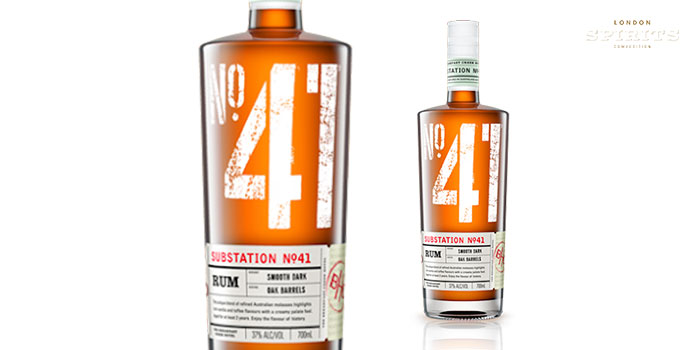 Creating the finest rum - Substation No. 41 requires more than the finest ingredients. It requires a passion to create the best, the knowledge to make it happen and respect for those that have gone before.
---
Also read, Meet the Spirit of the Year.
---
Substation No. 41 comes with 37% ABV and is amber in colour. This dark rum is clear in clarity with a nose that starts on rich vanilla and toffee-like note, followed by an aroma of fruit cake & plum pudding. You'll notice a tight oak note and even a hint of white pepper. On the mouth, Substation No. 41 opens up to butterscotch and light oakiness revealing hints of liquorice, fennel, cinnamon, apricots and honeysuckle. It finishes on a good length with a warm pepperiness.
Substation No. 41 can be enjoyed neat or can be spiced up with ginger beer and a slice of orange, topped with some cracked pepper.
2020 London Spirits Competition Results are live. Click here to check out.